Discussion Starter
·
#1
·
I've been home for a couple of days in my parents house in a suburban village outside Kristiansand. Here are a few photos I took earlier today. These may not be very interesting, but it's where I grew up. As you can see, we had a rather gray day today. There are no good photo editing tools here, so all I've done with these photos are scaling and rotating.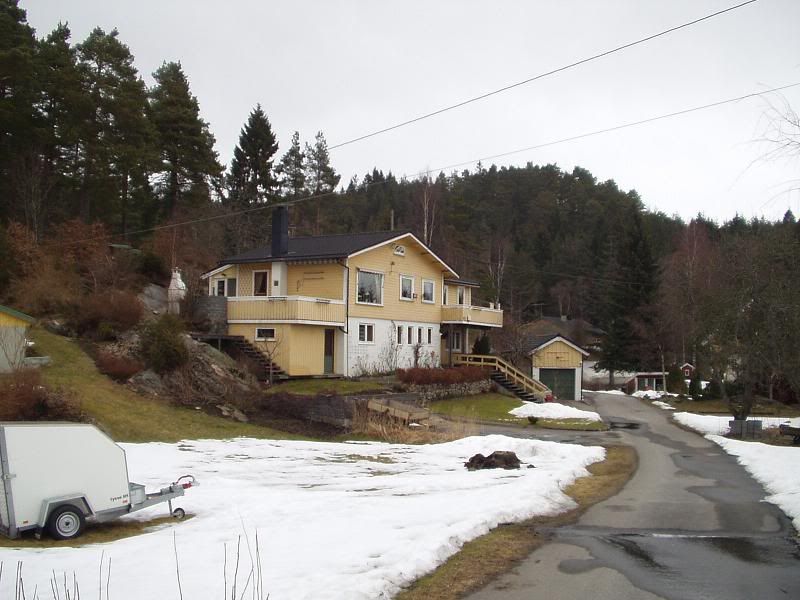 Our home, where I spent the first 19 years of my life.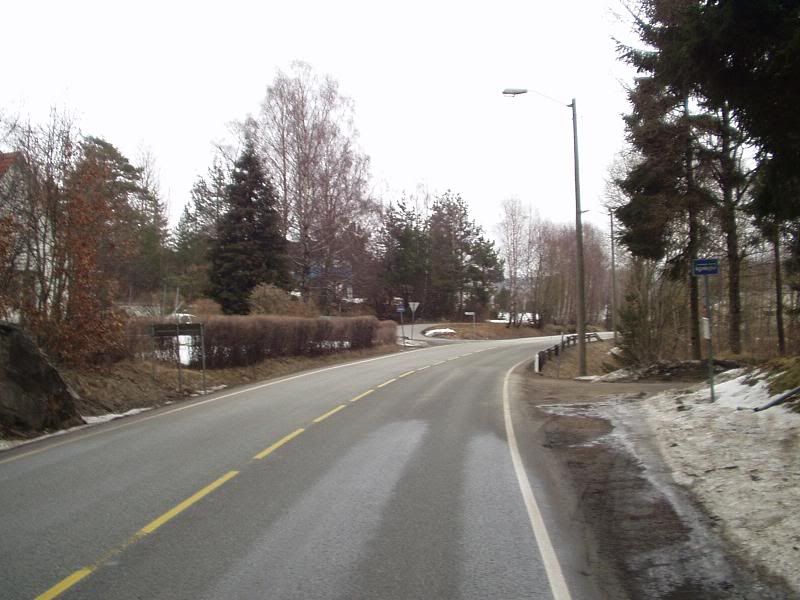 Just down the road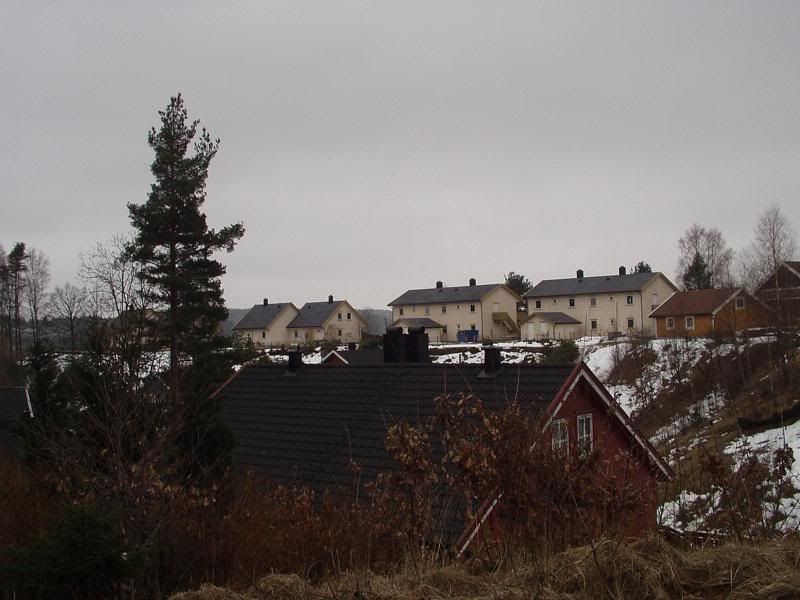 Some new houses and apartments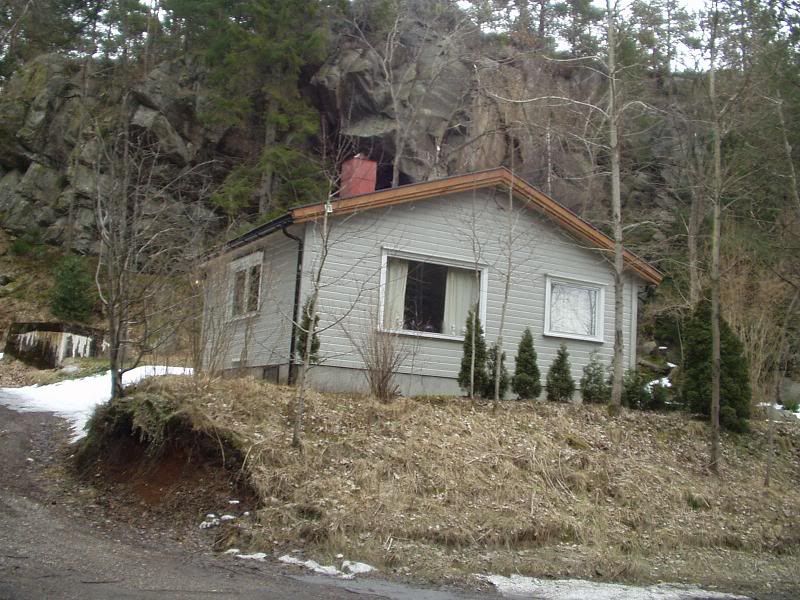 A not so new house. Rather depressing I'd say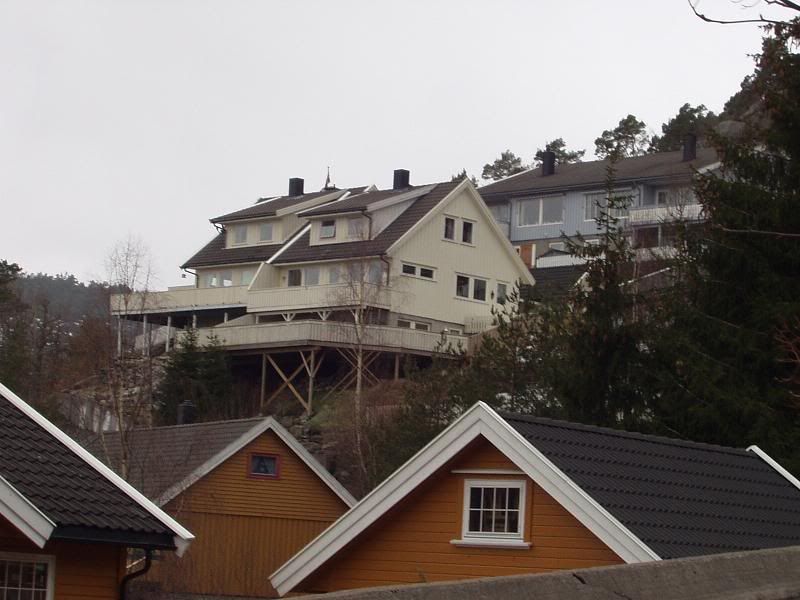 Suburban houses, Norwegian style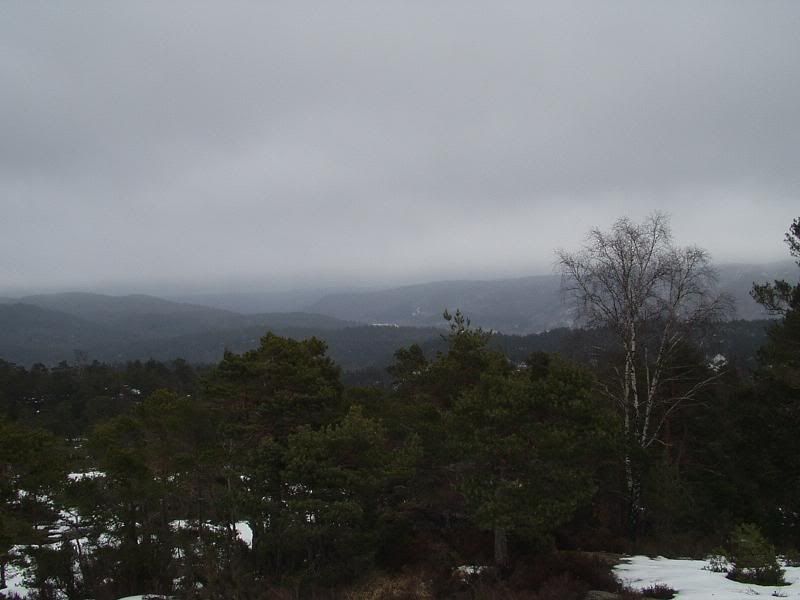 Me and my folks walked up to this hill. This is overlooking some of the forest in northeastern direction.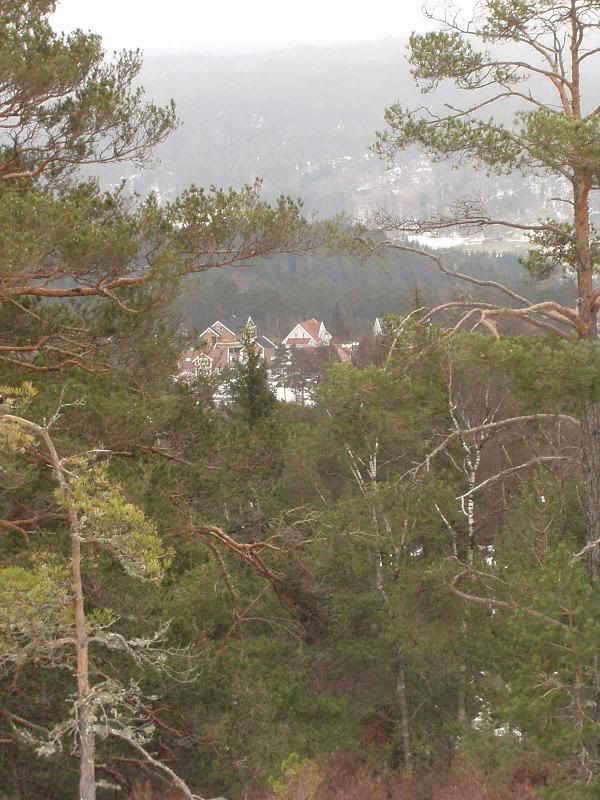 Seeing down on another part of our village.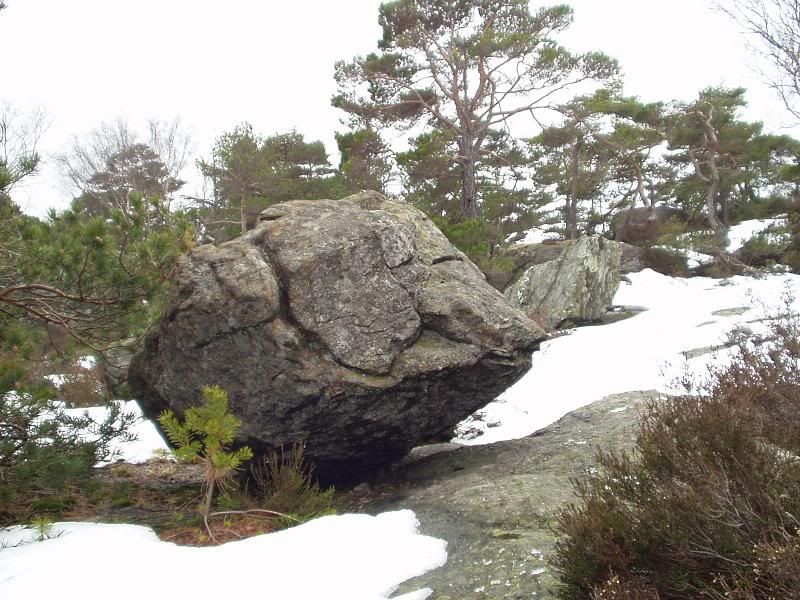 These rocks was brought here by glaciers some 10.000 years ago, and is quite normal in many parts of Norway.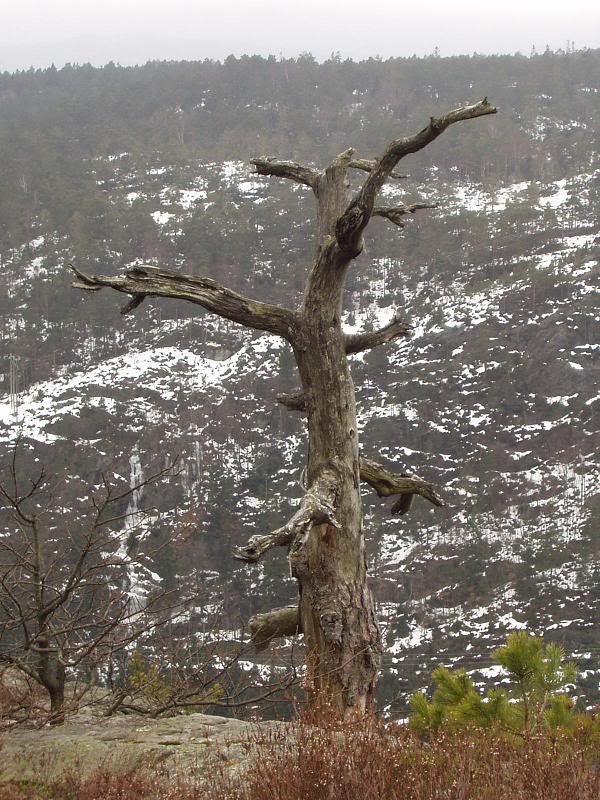 In southwestern direction, Kristiansand city lies 15 km in that direction. On a clear day, it is possible to see the highrise apartment-buildings at Tinnheia, just outside the city.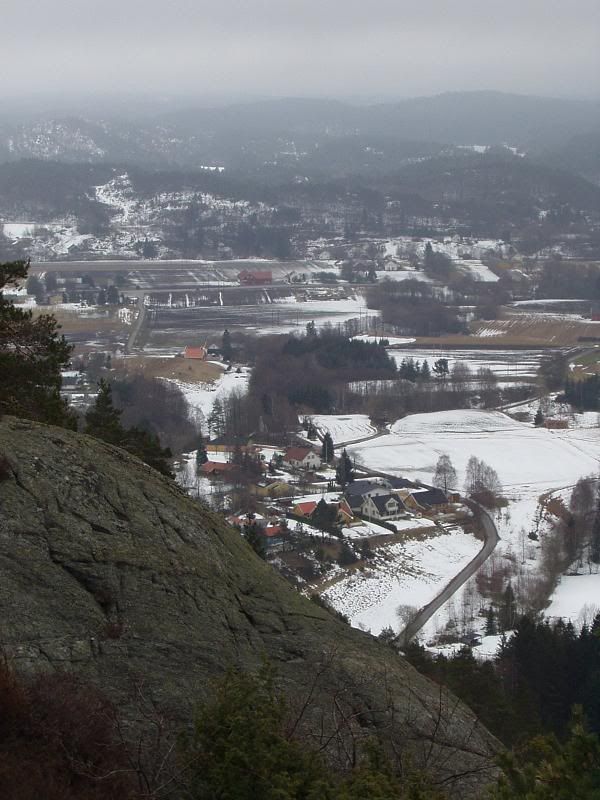 The agricultural land that surrounds our little village.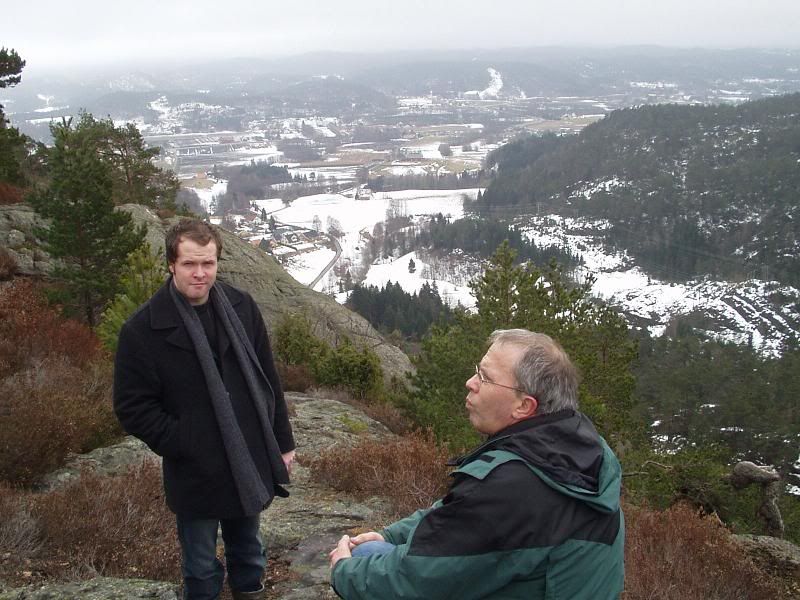 Me and my dad. You can see the local slalom hill in the background. Just when it was finished in the late 80'ies, global warming made its presence here, and the slalom-hill have therefore almost never been open!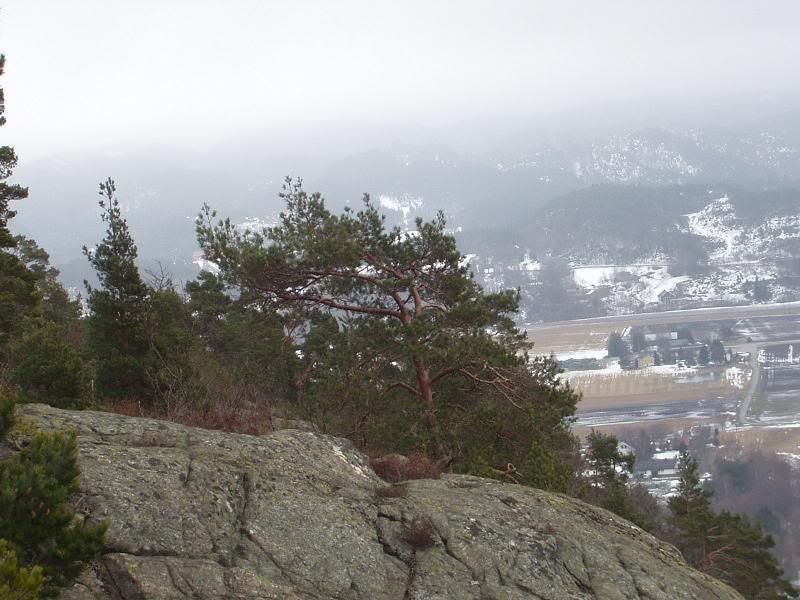 Heavy wind have made this hilltop a rough place for trees.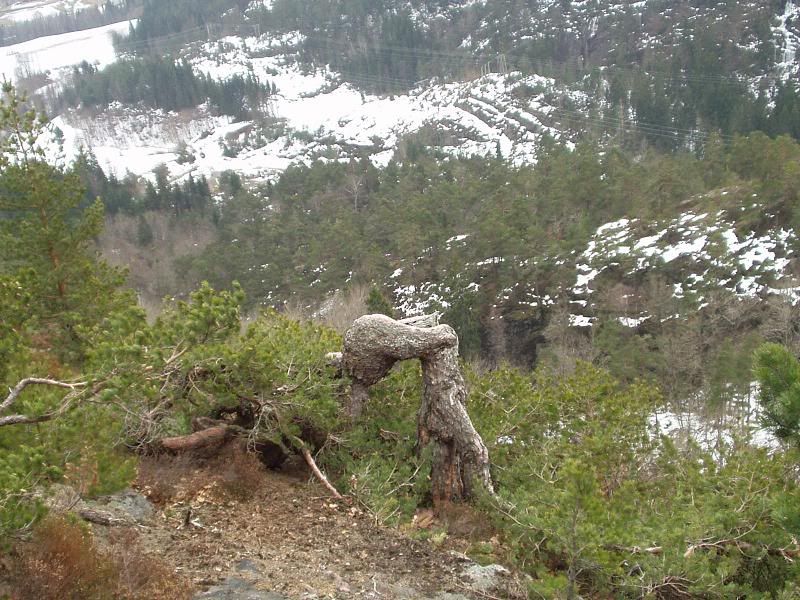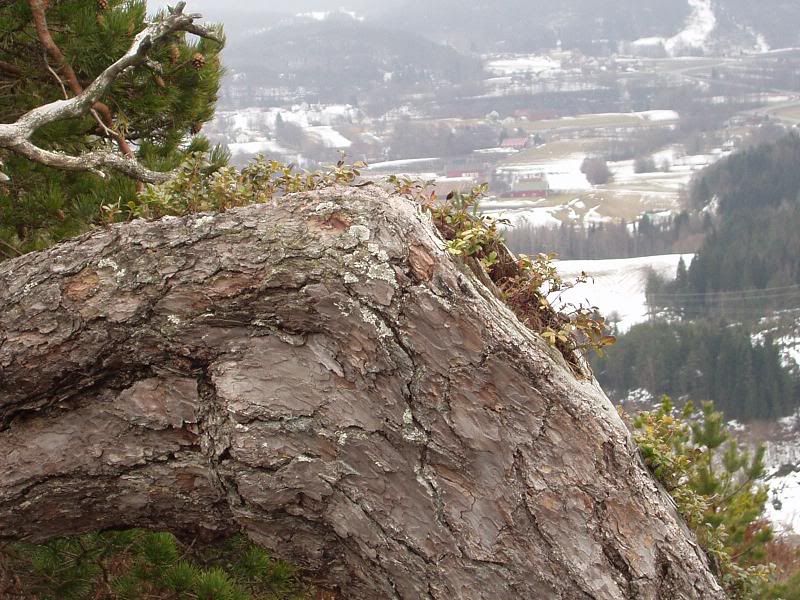 A broken tree, where
tyttebær
(some red berries, don't know its English name) found it ok to live.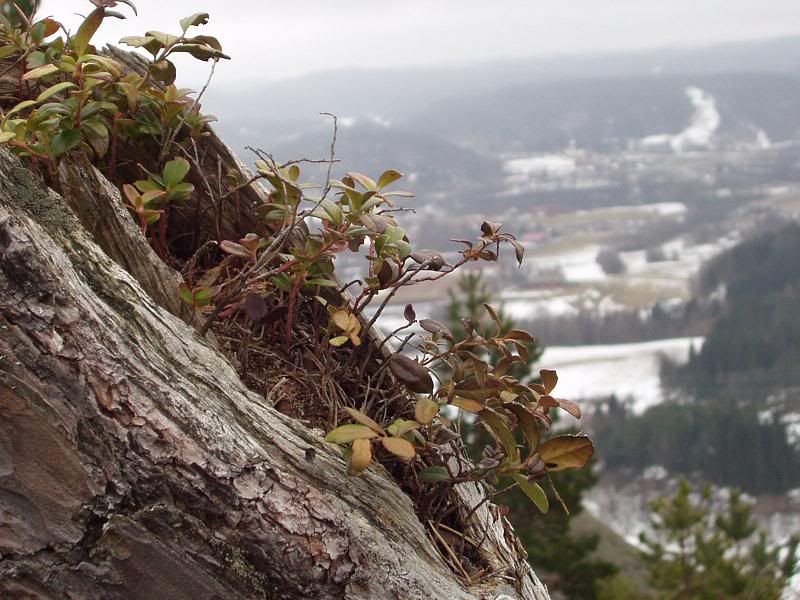 Norwegian wood, and Norwegian power. This power goes actually to Denmark!
Well that was it! Hope it was atleast a tiny bit interesting.