Discussion Starter
·
#1
·
Population: 35 000 (metro 64 000)
Year visited: 2012
Tallest building: Fredrikskyrkan
Founded year: 1680
Area: 21.72 km2

Karlskrona is the largest city and capital of the county of Blekinge. It is one of the most beautiful cities in Sweden, situated on 30 islands in the sea, with Sweden's southernmost archiepelago outside. It is the only Swedish ciy filled with Baroque buildings, the only remaining naval base and the headquarters of the Swedish Coast Guards. The center of the city lies on the small island Trossö. Parts of the city are declared UNESCO world heritage sites. There are many different kind of museums in Karlskrona, that also is a green city with 2 parks in the city center.
I visited Karlskrona only for one day. As I had a free travel card for Skåne I added a small amount for Karlskrona, since I had never been there before. The sun was shining this summer day in August 2012. I visited the car museum, some military ships and 3 islands. I didn't have time to go on the ferry this time, unfortunately, there are several lines that connects the different islands and some of the boat trips are really nice to make.

Stortorget (Main Square), Karlskrona with its baroque buildings and sculptures. From the left: Frederikskyrkan (Frederik church), Karl XI statue, Trefaldighetskyrkan (Trinity church) and Rådhuset (the Town Hall). Click on the picture to view a large version.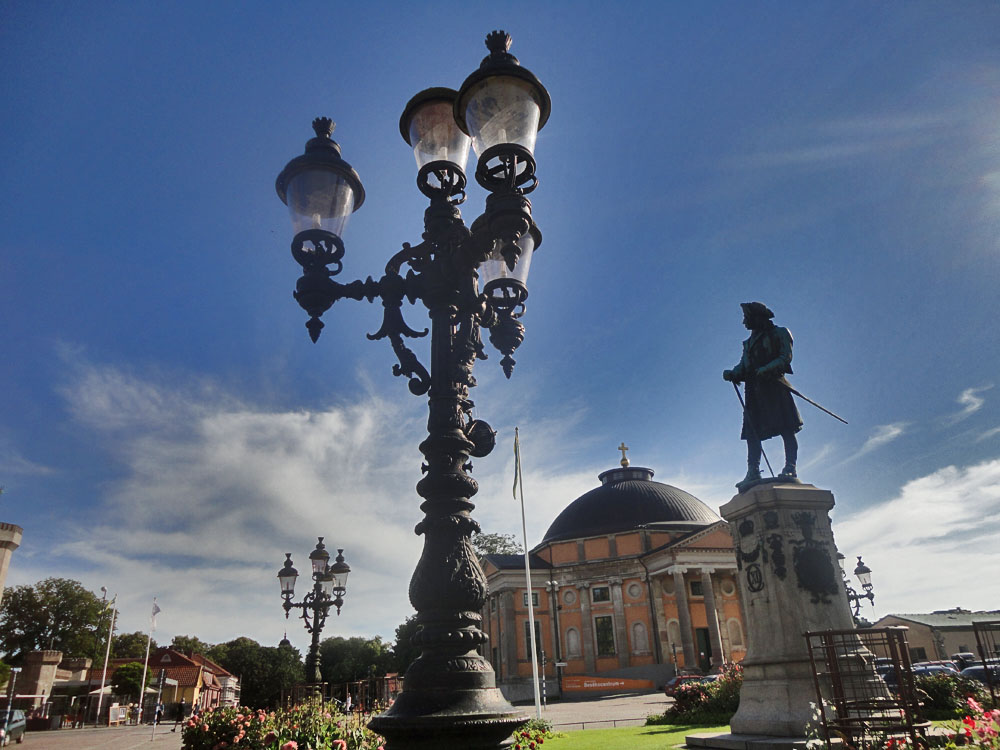 The old gaslights at the square are large and beautiful.
Gamla Rådhuset (the Old Town Hall). Today Bleking Tingsrätt, the court of Blekinge lies in this baroque building at Stortorget.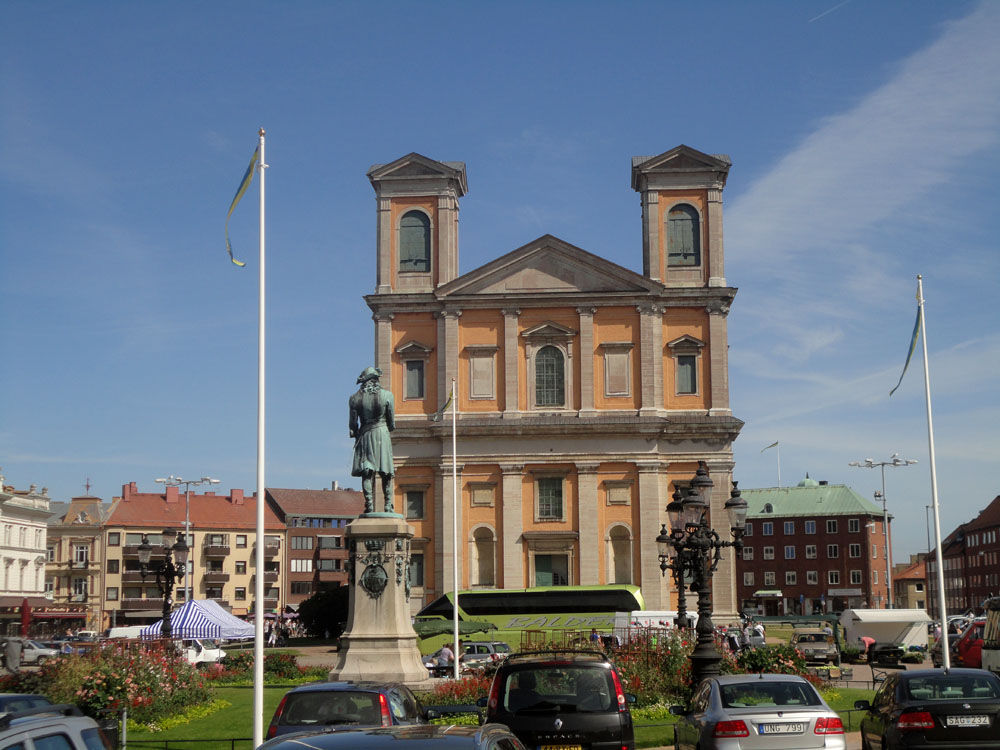 Fredrikskyrkan, a baroque church on Stortorget. It was inaugurated in 1744, It was designed by Nicodemus Tessin d.y. 3 times a day the clock play can be heard. To the right you can see the Karl XI statue.
Heliga Trefaldighetskyrkan (Holy Trinity Church), another baroque church at Stortorget, also designed by Nicodemus Tessin d.y. It is known for its cupola and its columns, that has Pantheon in Rome as a prototype. It is sometimes called Tyska Kyrkan (German Church).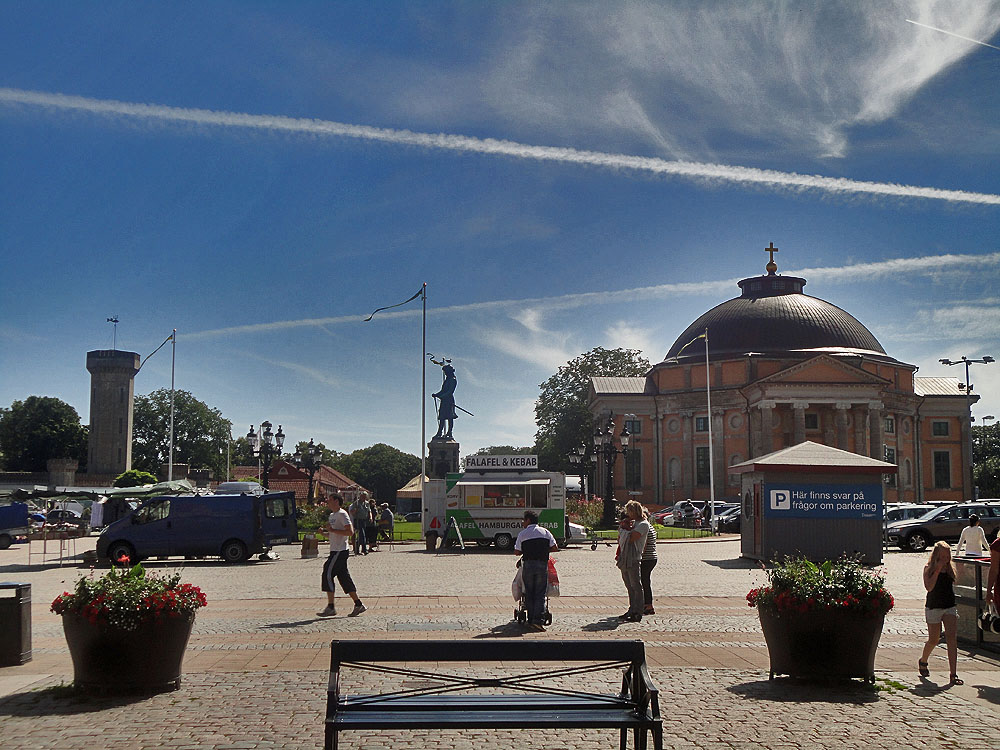 Stortorget with Heliga Trefaldighetskyrkan, Vattenborgen, the Karl XII statue and a kebab stand.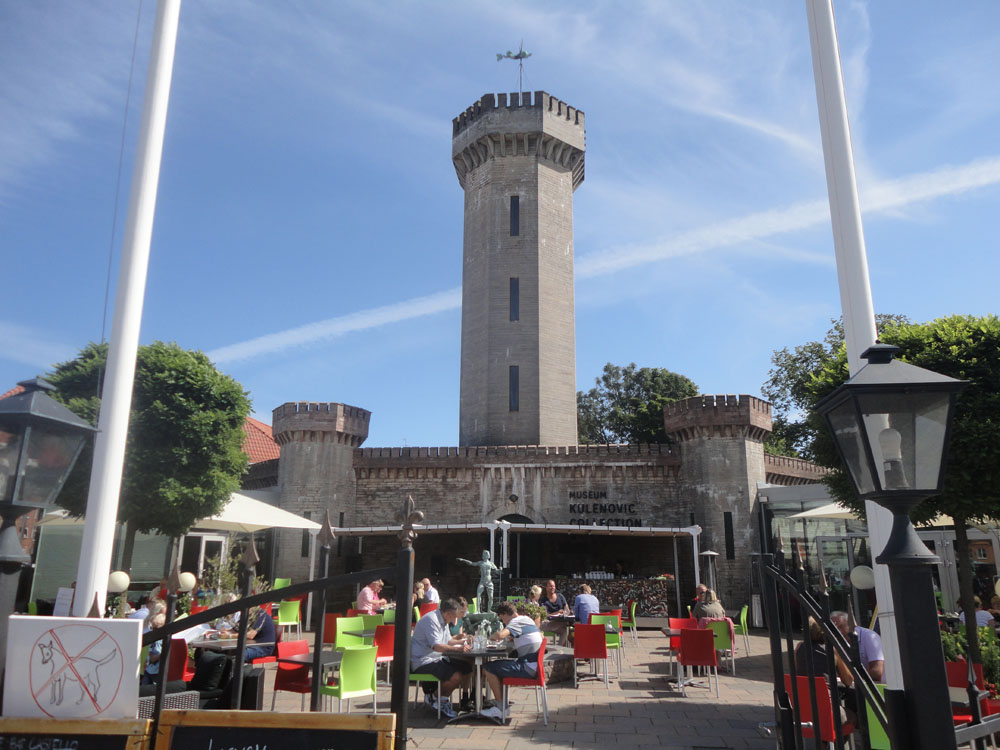 Vattenborgen, a neo romantic building that today houses the private Museum Kulenovic Collection and a restaurant on Stortorget. It was built in 1863 as a water reservoir for Trossö.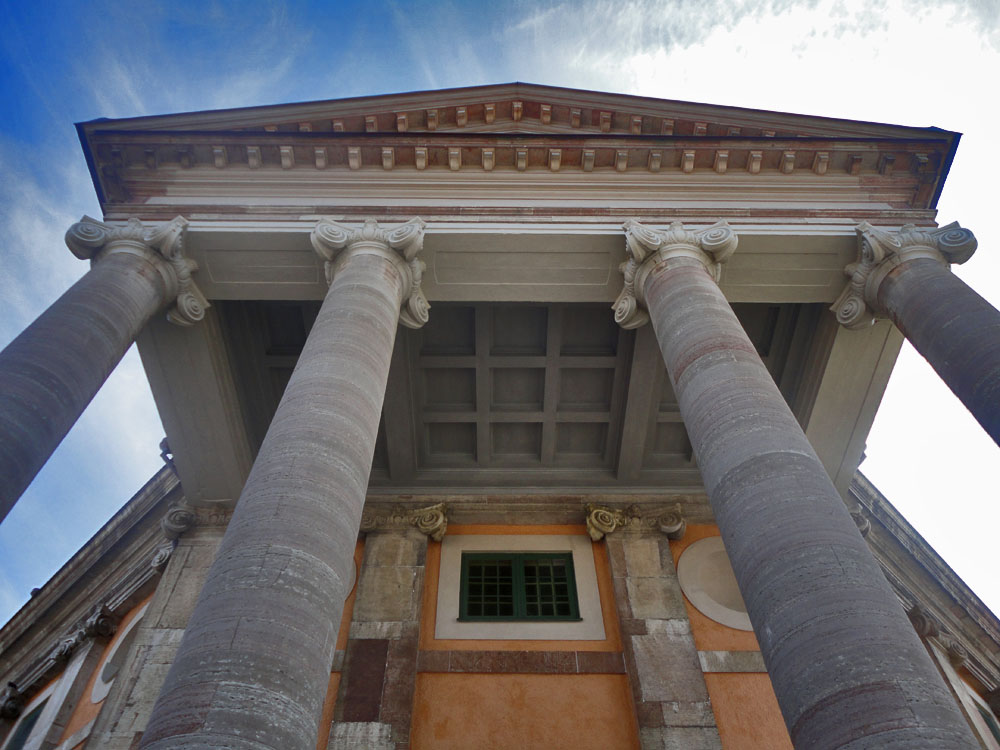 Details of Heliga Trefaldighetskyrkan.
First Hotel Statt, seen from the corner of Stortorget.
People on Stortorget.