Lagenda MELAKA
Malcca Legend
Malacca (Malay: Melaka, Chinese: 马六甲 ), dubbed as The Historical State (Malay: Negeri Bersejarah) or The Hang Tuah State (Malay: Negeri Hang Tuah) is the third smallest state of Malaysia, after Perlis and Penang. It is located in the southern region of the Malay Peninsula, on the Straits of Malacca. It borders Negeri Sembilan to the north and the state of Johor to the east. The state's capital is Malacca Town.
Although Malacca was once one of the oldest Malay sultanates, the state has no Sultan today. Instead, the head of state is the Yang di-Pertua Negeri or Governor.
Popular historical attractions :
Fort A Famosa: Constructed by the Portuguese in 1511, it suffered severe structural damage during the Dutch invasion. The plan by the British to destroy it was aborted as a result of the intervention of Sir Stamford Raffles in 1808.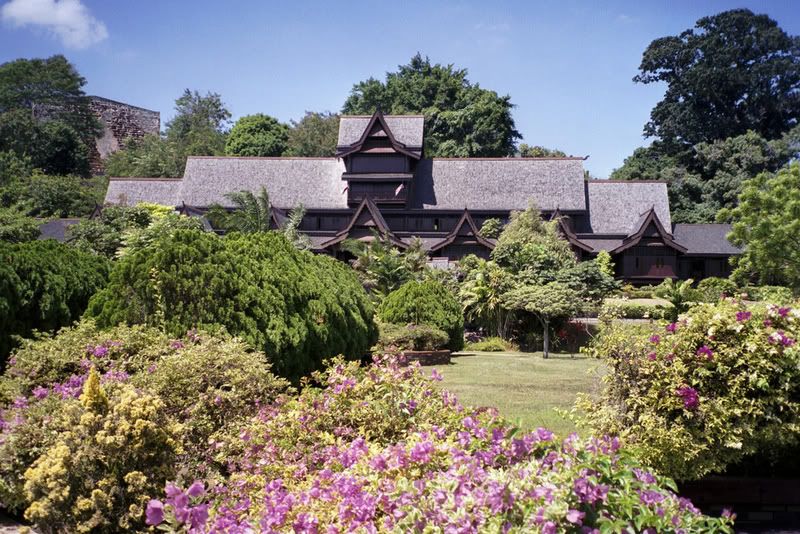 A replica of the Melaka Sultanate palace was reconstructed at the foot of St. Paul's Hill. The design is based on the description of the palace from the sixteenth-century 'Malay Annals,' or 'Sejarah Melayu.' It is the only building of its kind in Malaysia, and it provides a rare glimpse of the ancient Malay kingdom that once flourished here. The palace houses the Malacca Cultural Museum, which includes many artifacts of that kingdom. .
St. Paul's Church: Constructed by the Portuguese captain, Duarte Coelho, this church was named "Our Lady of The Hill", but was later turned into a burial ground by the Dutch for their noble dead, and renamed "St. Paul's Church". Currently the church is part of the Malaccan Museums Complex. The body of St. Francis Xavier was interred here temporarily before it was taken to Goa, India.
Portuguese Square Perhaps the right phrase to infer strong affinity to Portugal would be 'Mini Lisbon'. Located within the Portuguese Settlement, the square is the culmination of Portuguese culture in its full splendour and colours.
Stadhuys Building: Constructed in 1650 as the residence of the Dutch Governor and his deputy, the structure reflects Dutch architecture. It is today the "Museum of History and Ethnography". The museum exhibits traditional wedding clothes and artifacts of Melaka, dating back to its days of glory.
Jonker Street (Jalan Hang Jebat): This street is famous for its antique goods. It is also famous for its carnival-like atmosphere during weekend nights.
The Beautiful Architecture of Baba Nyonya Heritage Museum
In Jalan Tun Tan Cheng Lock (neighboring to Jalan Hang Jebat/Jonker Street) of Melaka, there's a small museum comprising 3 adjacent townhouses called the Baba Nyonya Heritage Museum. Appearing to be similar in design with other old houses in the old Melaka Chinatown, this privately owned and managed museum is showcasing the best of distinctive cultural values and lifestyle inherited by the Baba Nyonya community and family. It's not exaggerating to consider this small but comprehensive museum as the gateway of your discovery to the Baba Nyonya cultural establishments.