Discussion Starter
·
#1
·
Some pictures from Lake Vyrnwy - the main source of Liverpool's water supply: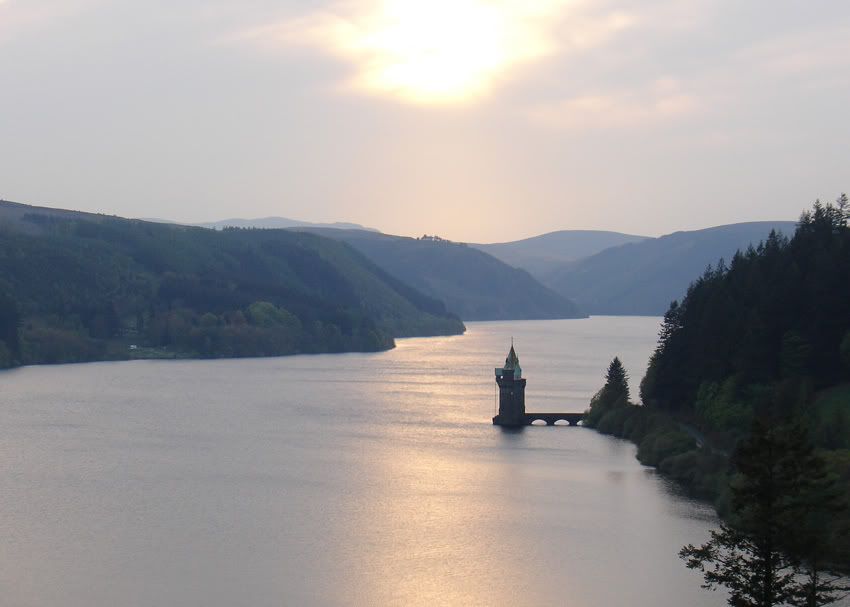 The lake is half way between Bala and Welshpool and the journey from Bala takes you over about 13 miles of single track roads through amazingly desolate mountain scenery.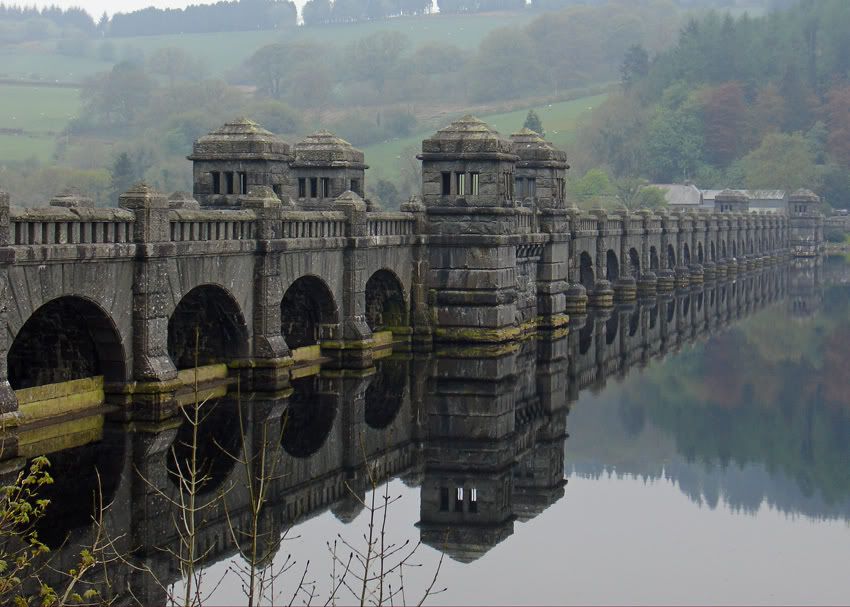 This is the dam, constructed in the 1880s to form Lake Vyrnwy, which encloses some 13,000 million gallons of water. The lake is now the responsibility of Severn Trent Water but the water still runs to Liverpool.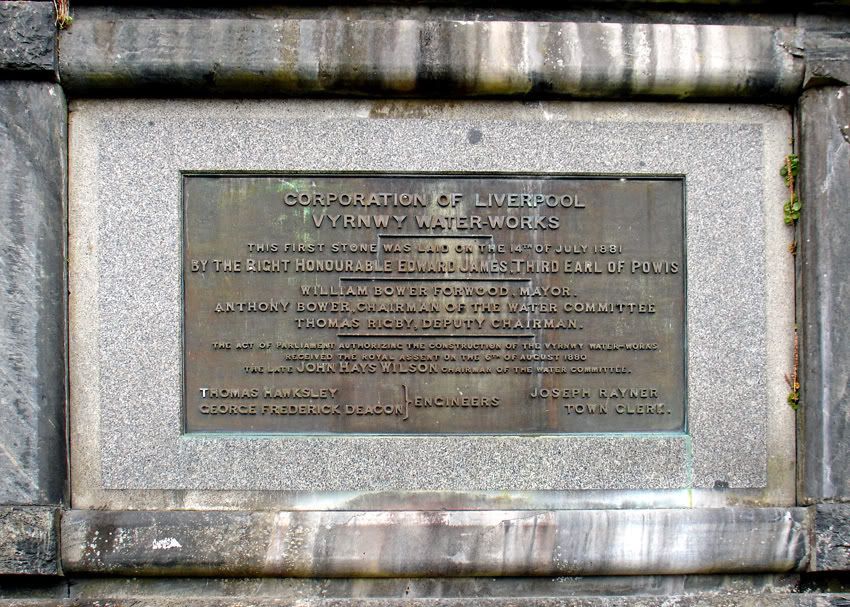 Prior to the construction of the lake, Liverpool's water supply either came from wells within the city or the reserviour at Rivington Pike north of Manchester. When it was first completed, it was the largest man made lake in Europe but an equally massive construction was the 68 mile Vyrnwy aqueduct which takes water from the lake to Liverpool. This is mostly underground but has some surface features such as the water tower at Norton in Runcorn.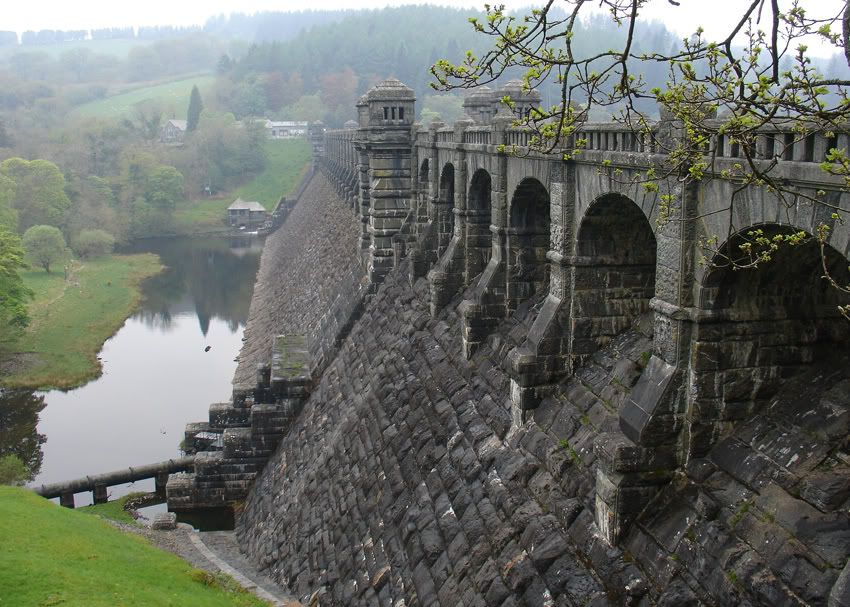 There is a 15 mile perimeter road round the lake which is ideal for walking or cycling as there is very little traffic. This continues over the crest of the dam and, when the lake is full, water pours over the face of the dam through the arches beneath the road.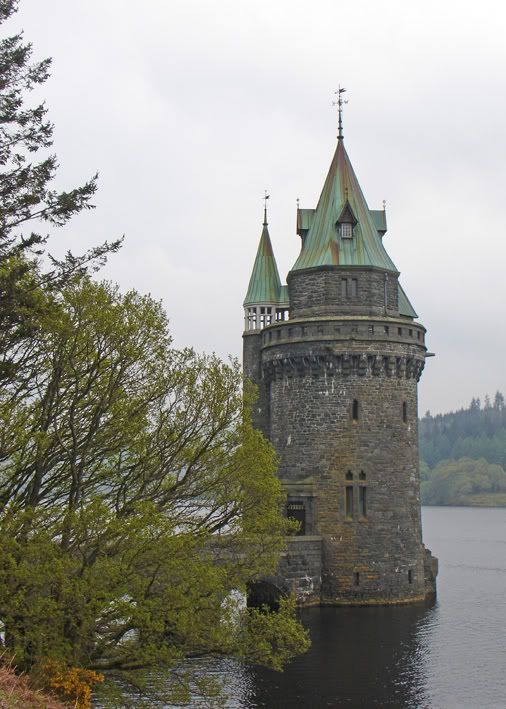 This amazing Gothic straining tower is one of the main features of the lake. It is redundant nowadays as water filtration is carried out through filter beds but in the old days would have been the main intake tower and incorporated a straining mesh to stop any flotsam on the surface of the lake getting into the water supply. The tower is about 200' tall with half under water.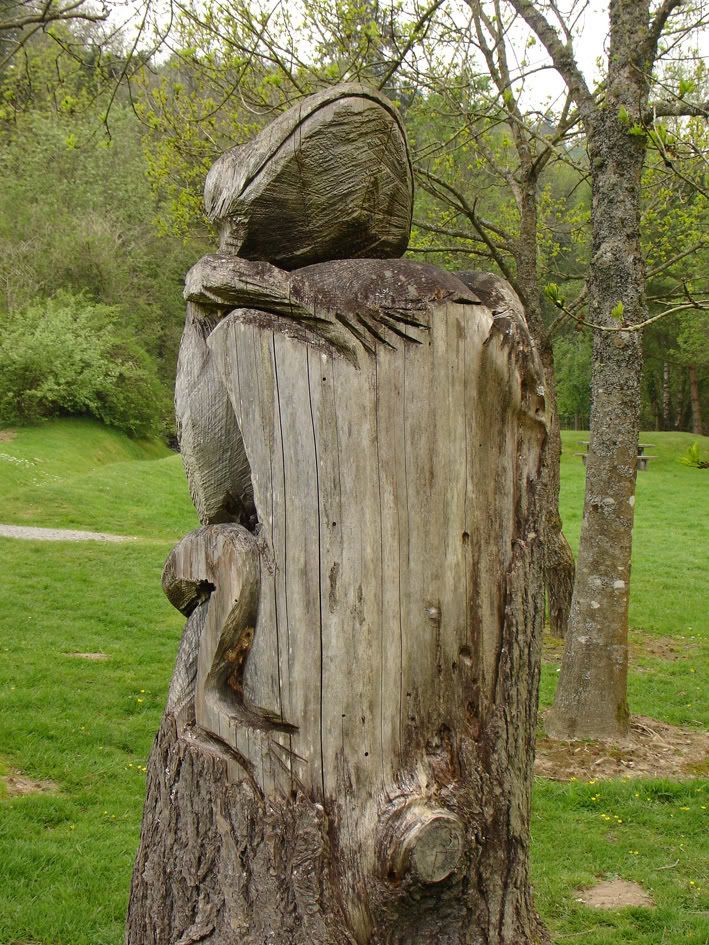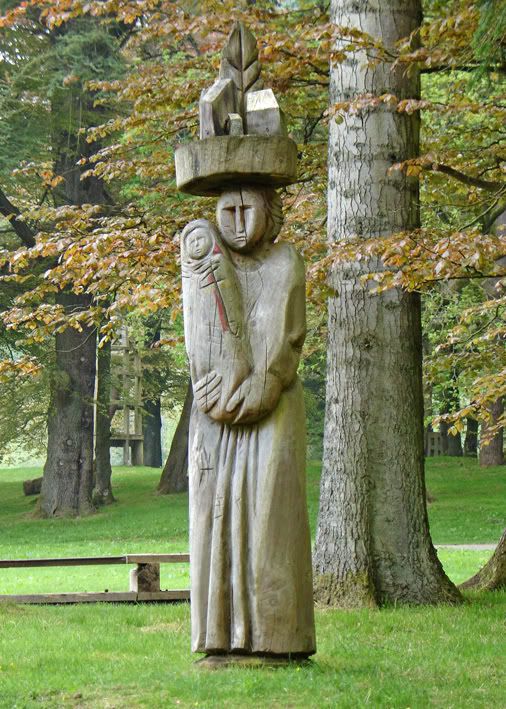 The sculpture park beneath the dam in Llanwddyn is well worth a visit. The timber sculptures are by artists from all over the world such as this Russian Mother Earth. The village was reconstructed by Liverpool Corporation;the original having been flooded by the lake. When the lake is at low levels, the remains of the old village can still be seen.
In the 60s, Liverpool also flooded the village of Capel Celyn on the other side of Bala to create an additional water supply. The villagers were non too pleased as the first they heard about it was in the Daily Post. The repercussions of this insensitive development were one of the main reasons for the founding of Plaid Cymru and why relations between Liverpool and North Wales are strained to this day.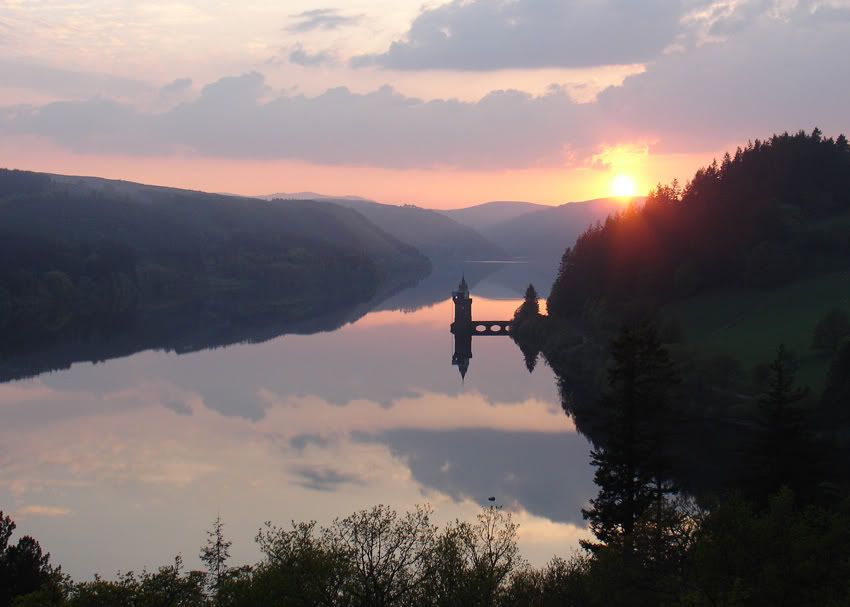 Photo taken from our balcony in the Vyrnwy hotel. This was built for the aldermen and engineers from Liverpool Corporation when the reservoir was being constructed. Lovely place but not too cheap.