Hey I've noticed that online there are some discrepancies regarding this title. There seems to be a consensus that it's the Atlanta Georgia Aquarium
I haven't really seen any others mentioned for this title
http://en.wikipedia.org/wiki/Georgia_Aquarium
How big is the Aquarium?
Aquarium size can be measured two ways. If you measure the facility by square footage, the Georgia Aquarium is 550,000 square feet. If you measure by the amount of water in all of the exhibits, the Georgia Aquarium contains just more than eight million gallons of fresh and salt water. Whether you measure it by square footage or total gallons, the Georgia Aquarium is the largest aquarium in the world.'
http://www.georgiaaquarium.org/plan-your-visit/faqs.aspx
But according to wikipedia and sources on their official sites it seems to be smaller than l'Oceanografic in Valencia, Spain.
The Oceanogràfic of the City of Arts and Sciences invites us to discover a genuine marine park that includes representation of the main seas and oceans of the planet. With a surface area of 110,000 m2 and a volume of 42 million litres of water (equivalent to 15 Olympic swimming pools), it is the biggest aquarium in Europe.
http://www.cac.es/oceanografic/know/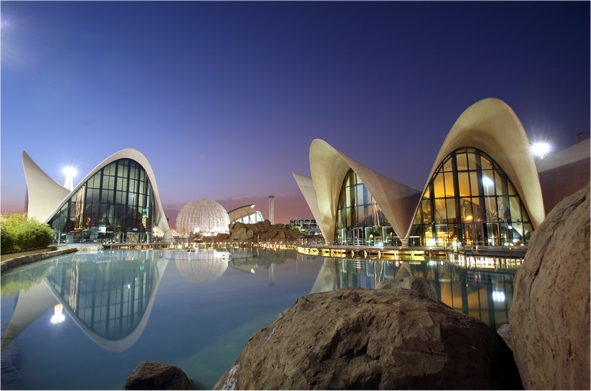 So Oceanografic is 42 mill liters and 110.000 square meters
Atlanta aquarium is 30+ mill liters (8+ million gallon) and 51 097 square meters (half size, 550.000 sq ft).
So by either measure the aquarium in Valencia appears to be significantly larger, Yurop wins again!
Still Atlanta and all other sources claim Atlanta is the largest while Valencia's own site only claims to be the largest in Europe
(many other different aquariums also claim to be the largest in Europe, incl comparatively tiny ones in Istanbul). What gives?
If their own sites are correct Atlanta is not and has never been the world's largest.
Am I missing something here?