Lincoln train station £250k refurb begins
Some £250,000 worth of improvement works have begun at Lincoln Central Train Station
The project, funded by Network Rail and East Midlands Trains, will see the station entrance refurbished with a new, brighter and enlarged booking hall.
The station hall will also be reconfigured in order to improve the flow of passengers in and out of the station.
New toilets are to be fitted (including an accessible one), as well as changing facilities.
In addition, improved cycling facilities will be installed, with shelters and CCTV, as part of East Midlands Trains' commitment to deliver greener travel.
The works, delivered by B&K services, are due for completion in March 2014.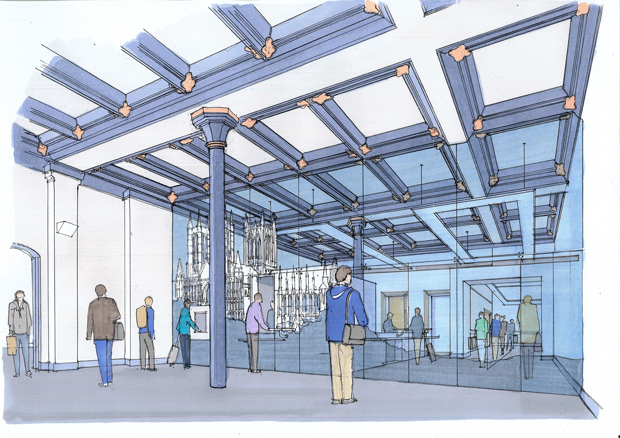 To mark the beginning of the improvement scheme, Neil Micklethwaite, Commercial and Customer Service Director for East Midlands Trains, launched the project on Wednesday, December 11.
Neil Micklethwaite said: "The accessibility enhancements and upgrade of facilities at Lincoln will make a big difference to the overall travelling experience for the passengers who use it for over 1.6 million journeys every year.
"We are investing over £10 million to improve our stations which provide a crucial gateway to our train services.
"As one of the major cities and larger stations on our network, Lincoln is a vital hub for serving our passengers in Lincolnshire and the East of our network and we're certain these improvements will be welcomed by our passengers."
Recently, Lincoln Central benefitted from free Wi-Fi installation as part of national rail investment programmes.