Discussion Starter
·
#1
·
EXEO OFFICE CAMPUS
THE X MARKS THE SPOT
EXEO Office Campus comes to life in the centre of Parque das Nações, in Lisbon, the perfect modern, cosmopolitan and safe place to live and work. This urban space is on a par with major world markets, ready to compete on a global scale.
LISBON
LESS THAN THREE HOURS FROM MAJOR EUROPEAN CAPITALS
LEADER IN WORLD RANKINGS FOR QUALITY OF LIFE
MILD CLIMATE WITH MORE THAN 300 DAYS OF SUNSHINE PER YEAR
PRIVILEGED ACCESS TO THE EUROPEAN AND AFRICAN MARKETS
QUALIFIED TALENT, INNOVATION AND COMPETITIVENESS
PARQUE DAS NAÇÕES
LISBON'S YOUNGEST PARISH
AWARD-WINNING ARCHITECTURE
ART, CULTURAL AND LEISURE FACILITIES
5 KILOMETRES OF GREEN SPACES ALONG THE TAGUS RIVER
EXCELLENT ACCESSIBILITY AND CENTRAL LOCATION
ALL PATHS LEAD TO EXEO
With an excellent location in Parque das Nações, EXEO Office Campus offers great access to the heart of the capital city, and to the north and south of the country through freeways and expressways. Headquartered on the same street as the airport, it also has an outstanding public transportation network including the railway and bus terminal, underground and taxi queues, all within a short walking distance.
DISTANCES
2.5KM FROM THE LISBON AIRPORT
7MIN TO THE LISBON AIRPORT BY METRO
5MIN TO THE LISBON AIRPORT BY CAR
15MIN TO THE LISBON CITY CENTRE BY CAR
30MIN TO THE LISBON CITY CENTRE BY BUS
2MIN TO THE GARE DO ORIENTE STATION ON FOOT
5MIN TO THE CABO RUIVO METRO STATION ON FOOT
LISBON AIRPORT
+110 REGULAR DESTINATIONS
47 AIRLINES
2 PASSENGER TERMINALS
EXEO REDEFINES THE WORK SPACE
WORKPLACES MADE FOR LIVING embodies a new way of working which is more agile, practical and enjoyable, in closer contact with nature and each individual's personal needs, through on-site facilities such as markets, restaurants, cafés, a gym, bike stations, changing rooms, outdoor squares and gardens.
3 BUILDINGS
13.000SQM OF GARDENS
69,900SQM OF OFFICE SPACE
7,000 WORKERS
688 PARKING SPOTS
170 BIKE DOCKS
CHANGING ROOMS
OUTDOOR RESTAURANTS
RETAIL SPACES: MINI-MARKET, FOOD MARKET, COFFEE SHOP
GYM
FREEDOM TO WORK WHEREVER YOU WANT
The AURA, LUMNIA and ECHO buildings express the concept of well-being and flexibility embedded throughout the campus. Despite being different, they share an architectural language which breaks down barriers between indoors and outdoors in fluid, dynamic spaces, seeking a dialogue with the surrounding landscapes, through broad glass facades, transparencies and multipurpose terraces which bathe the spaces in natural light.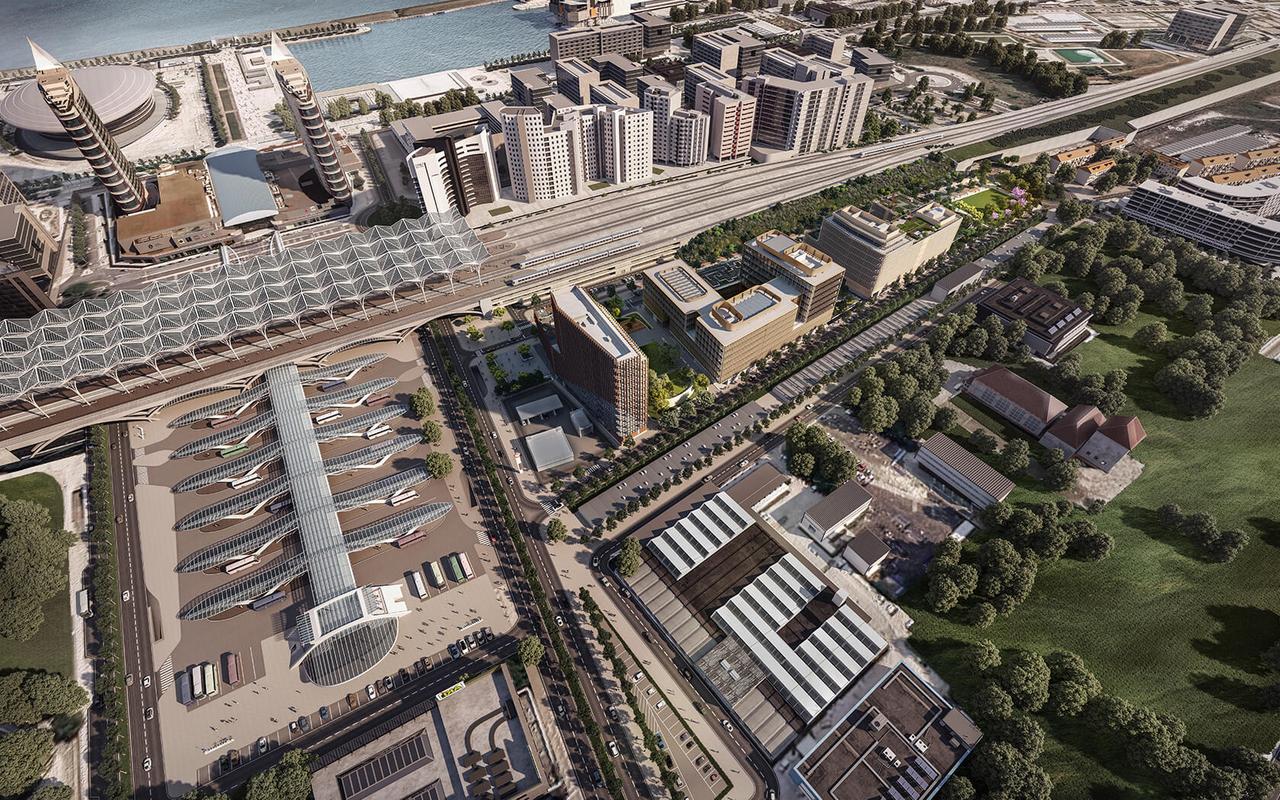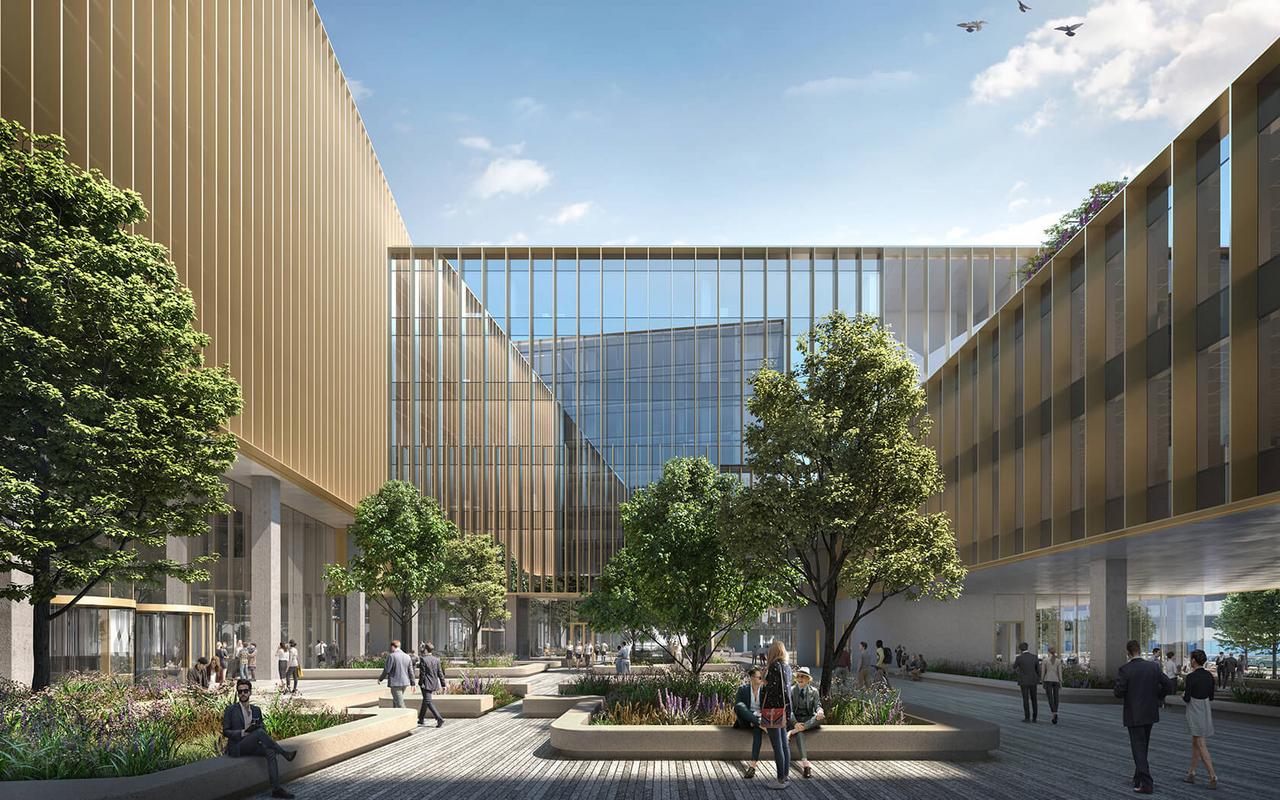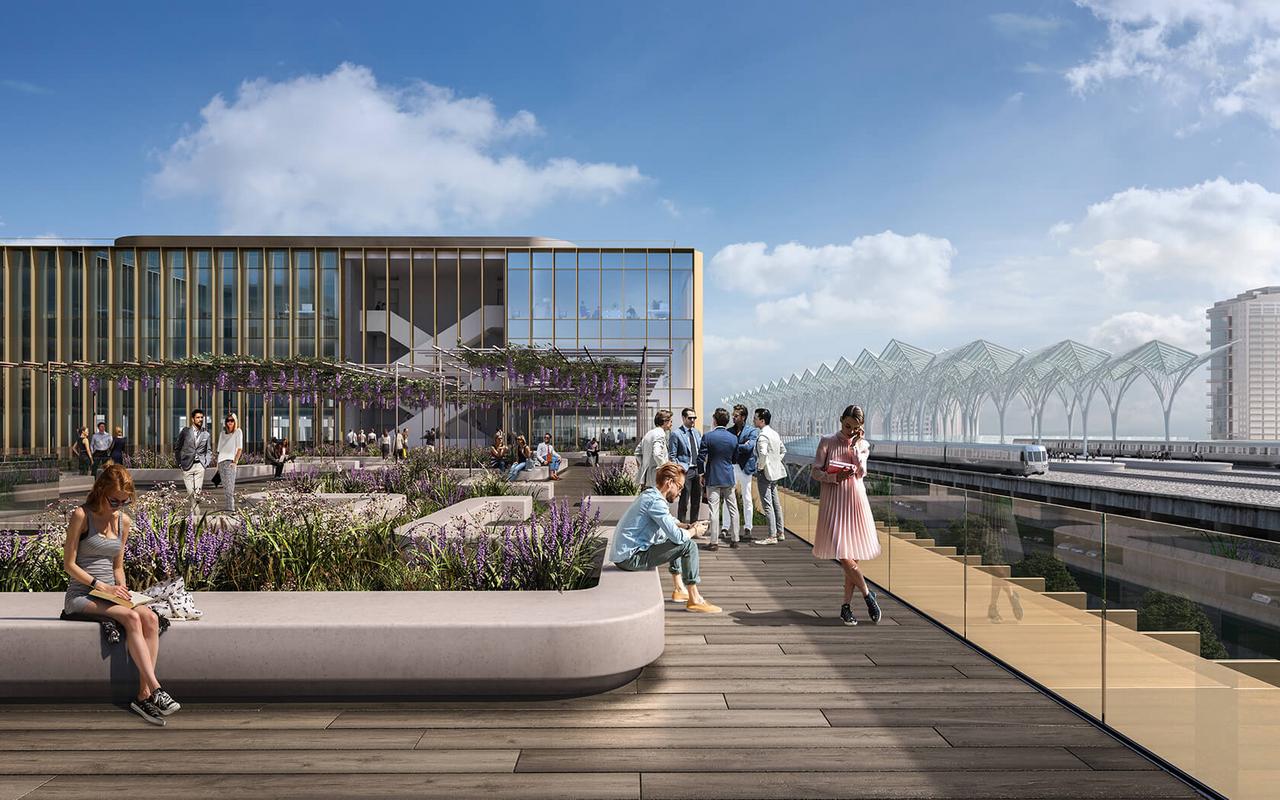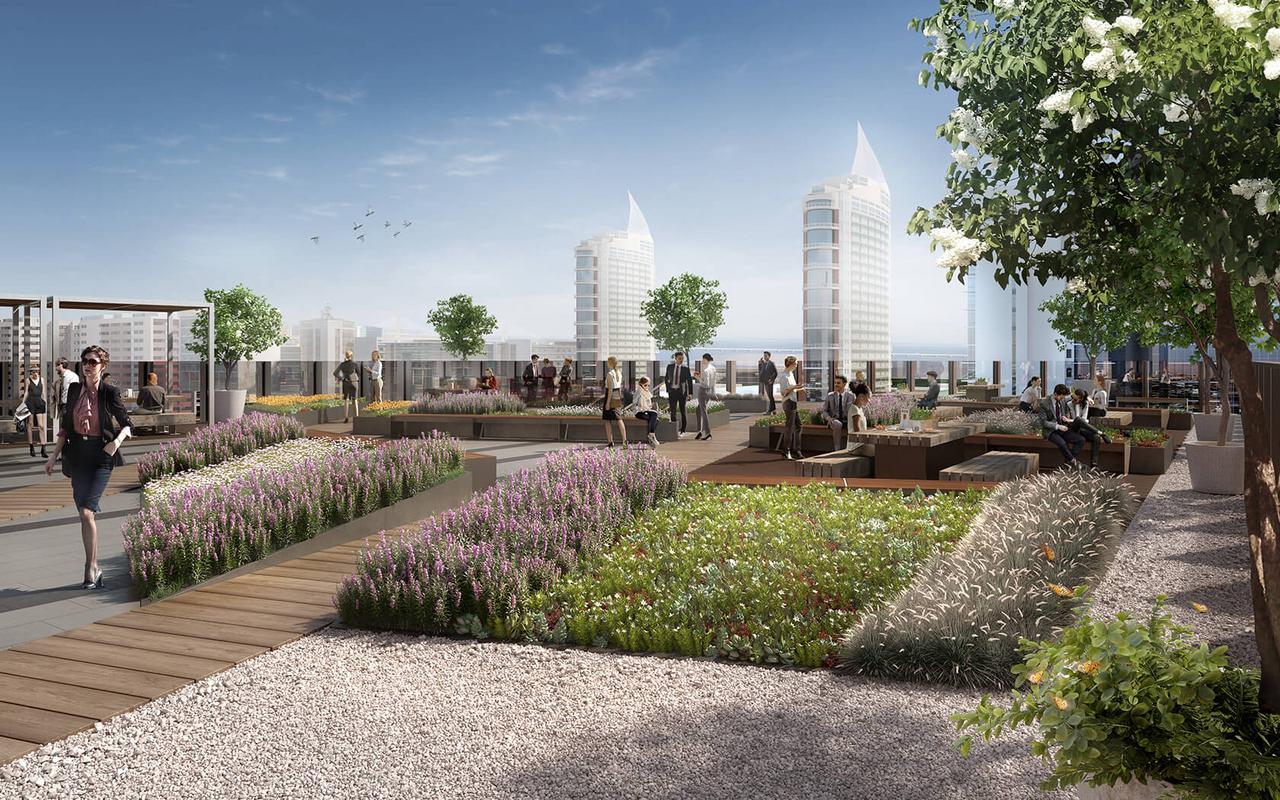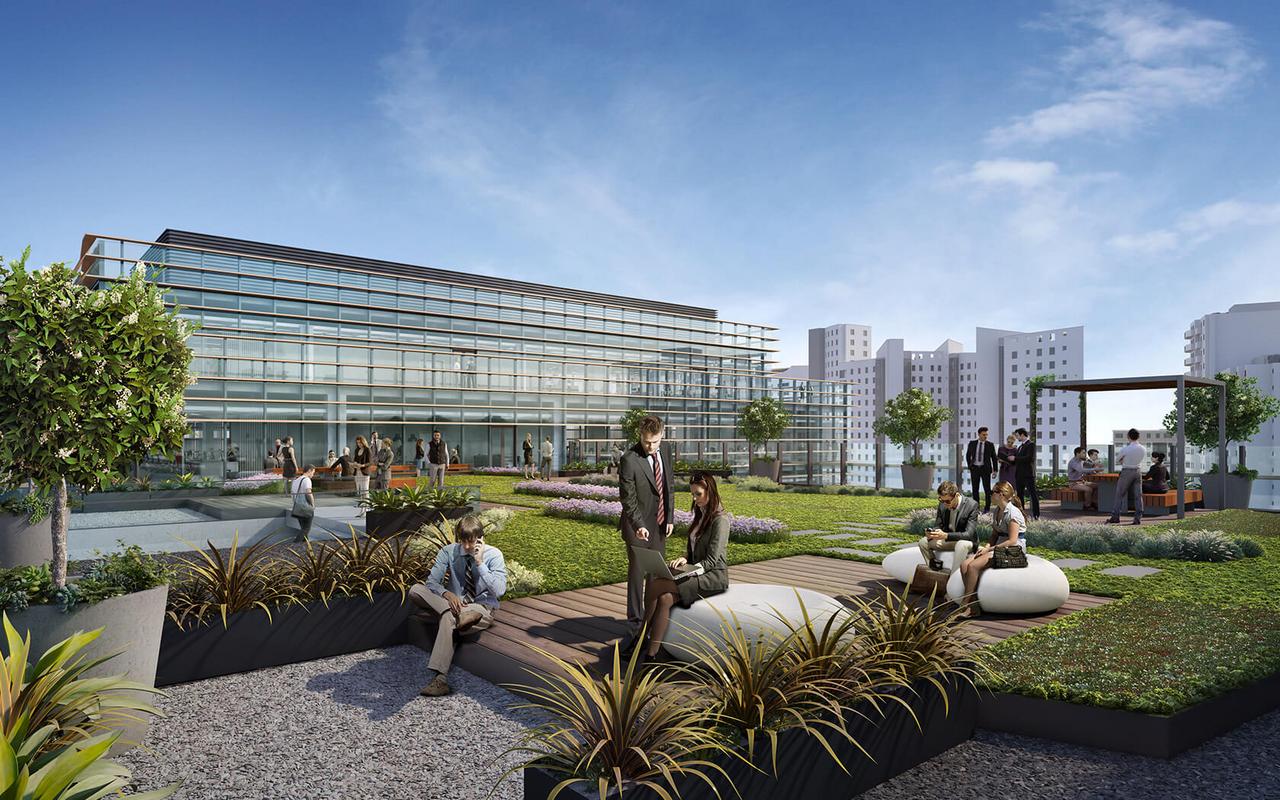 AURA
11 FLOORS
2 ROOFTOPS
3 UNDERGROUND PARKING LEVELS
135 PARKING SPACES + 5 CONDITIONED PARKING SPACES
48 BIKE DOCKS
16,513SQM OF GROSS AREA
321SQM OF RETAIL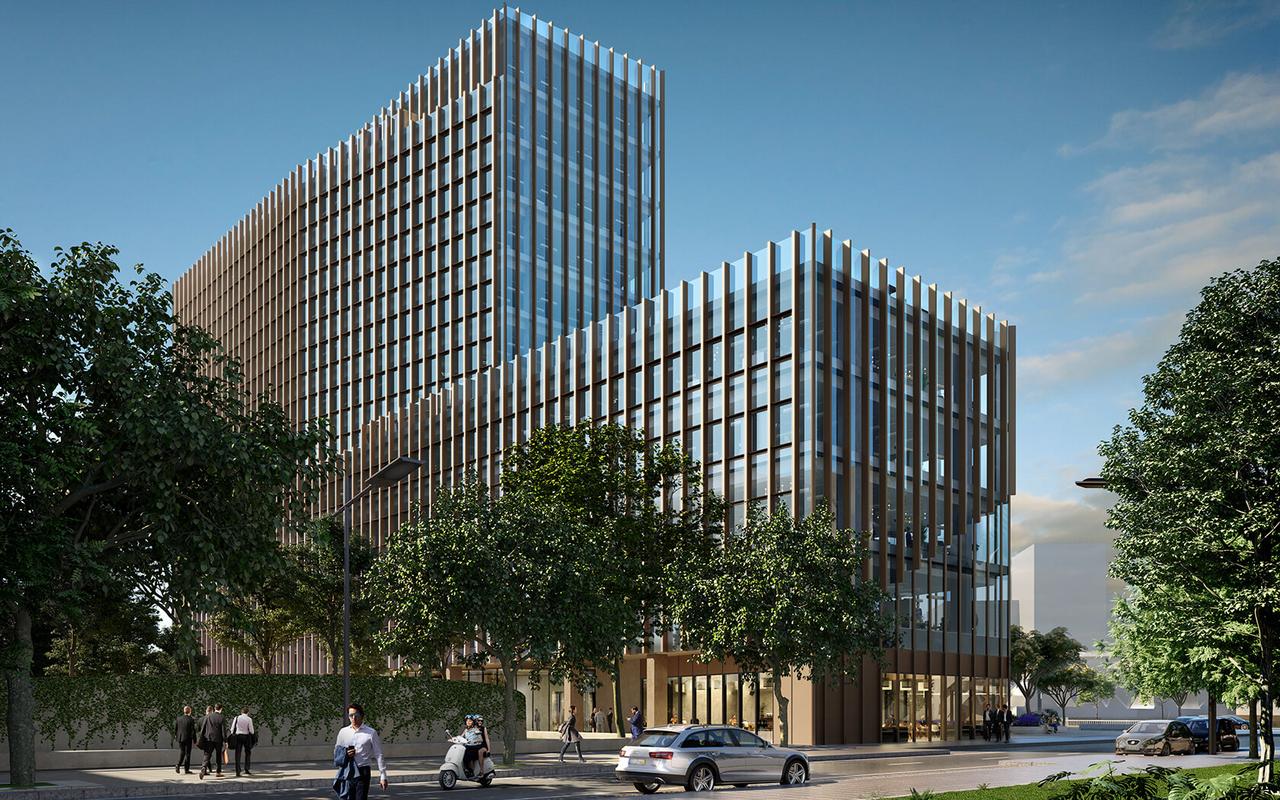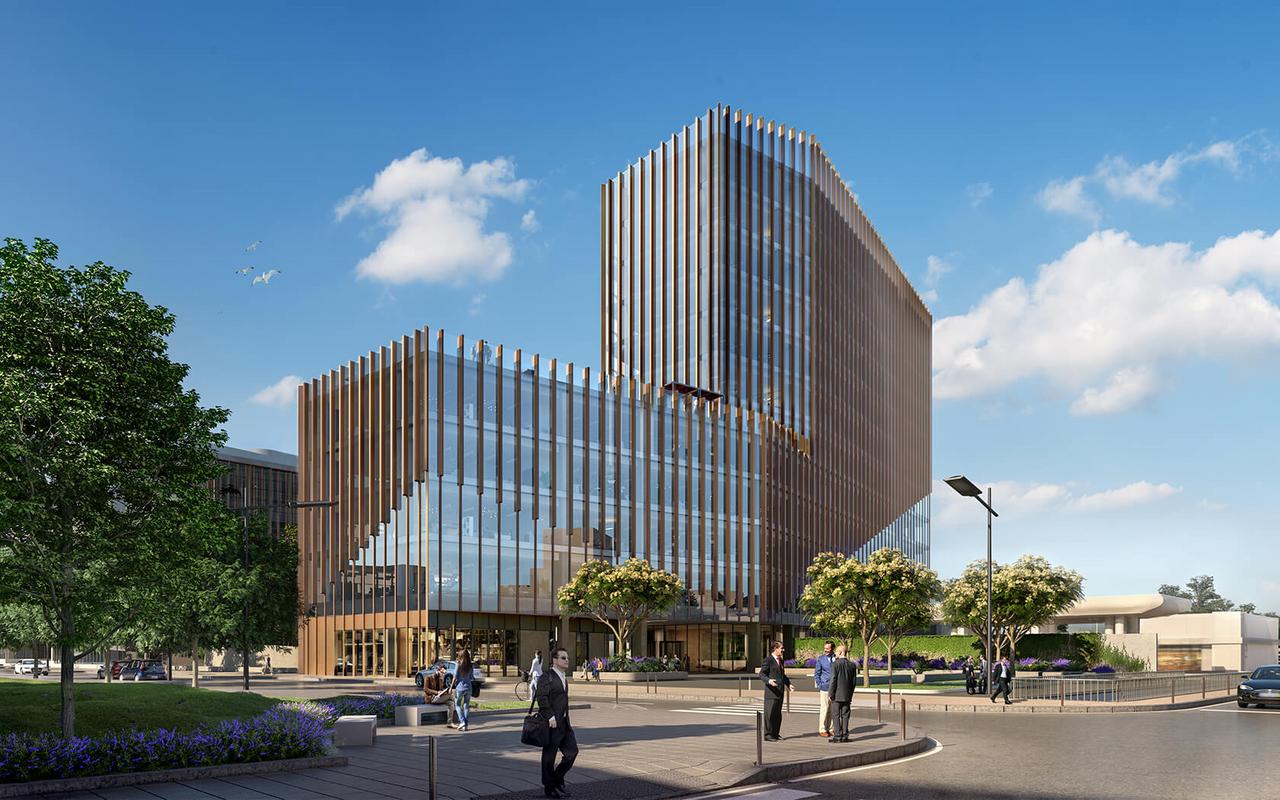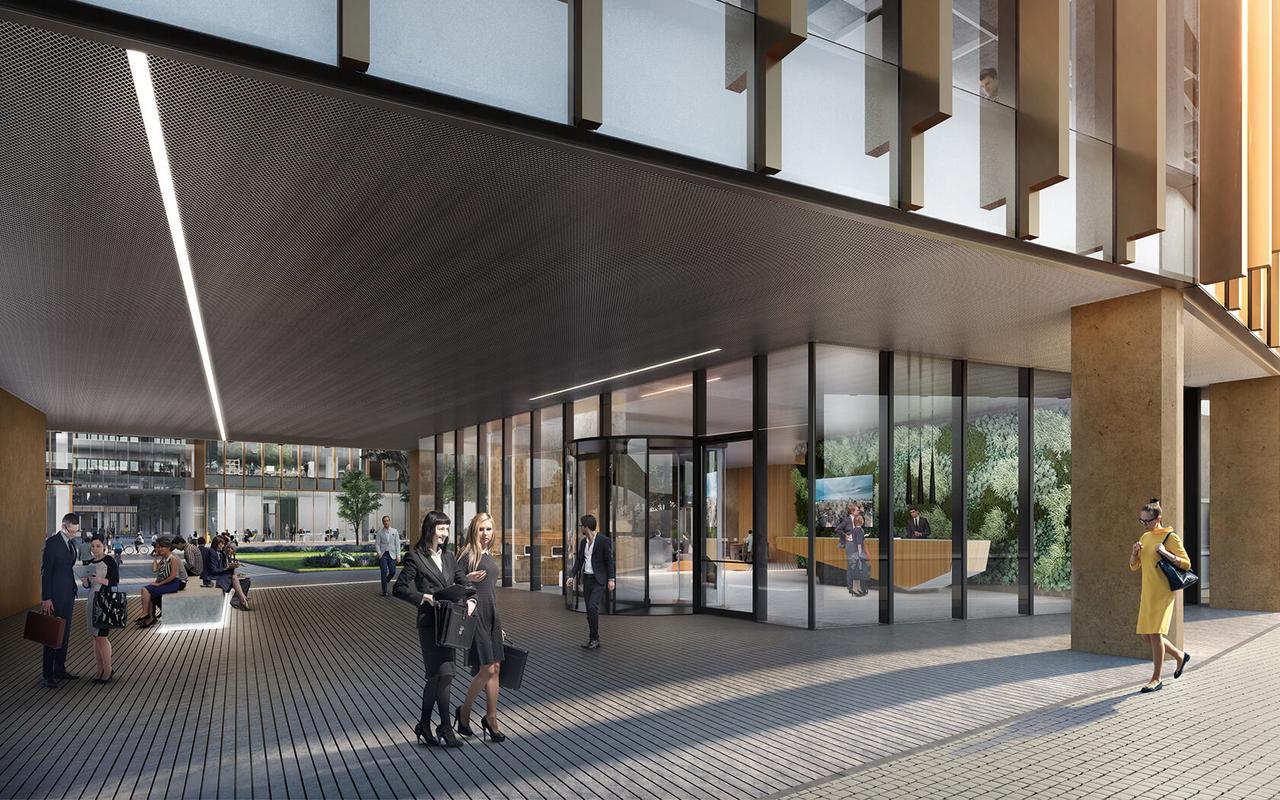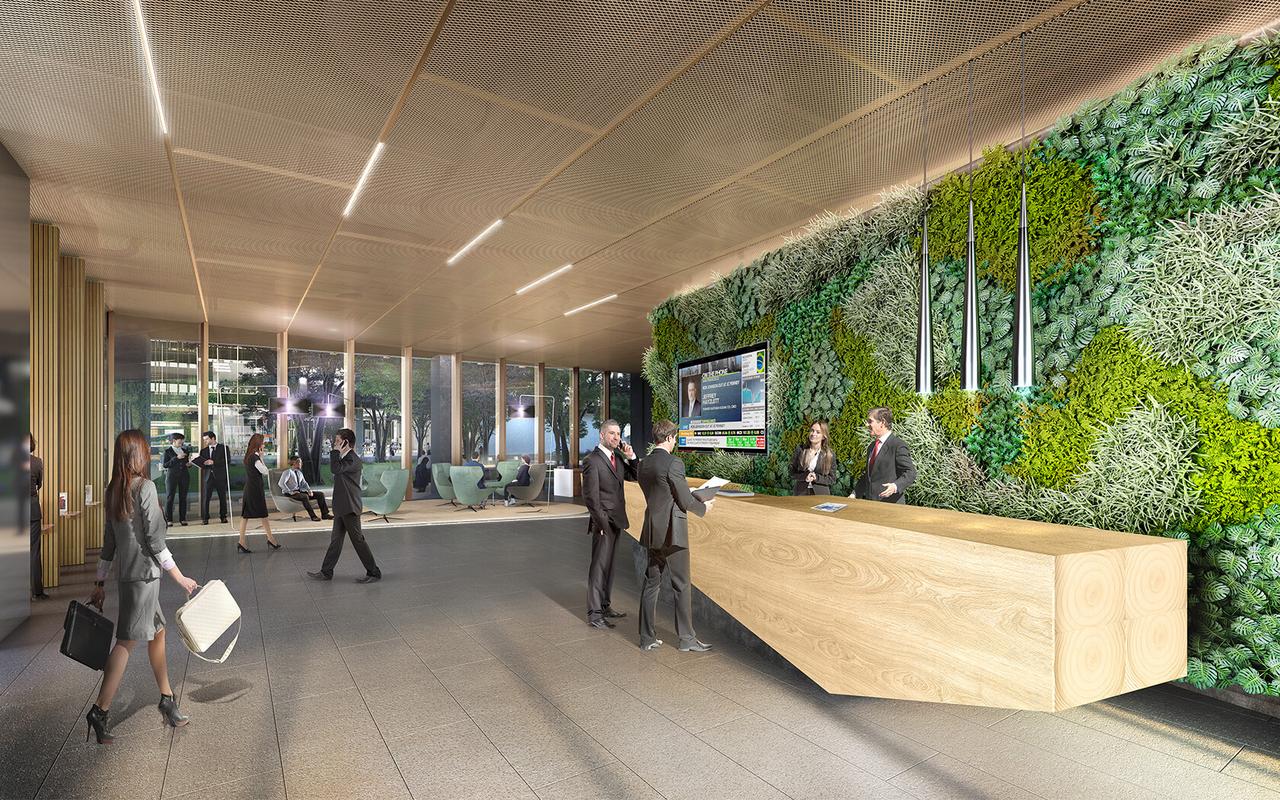 LUMNIA
8 FLOORS
5 ROOFTOPS
2 UNDERGROUND PARKING LEVELS
300 PARKING SPOTS
70 BIKE DOCKS
29,673SQM OF GROSS AREA
831SQM OF RETAIL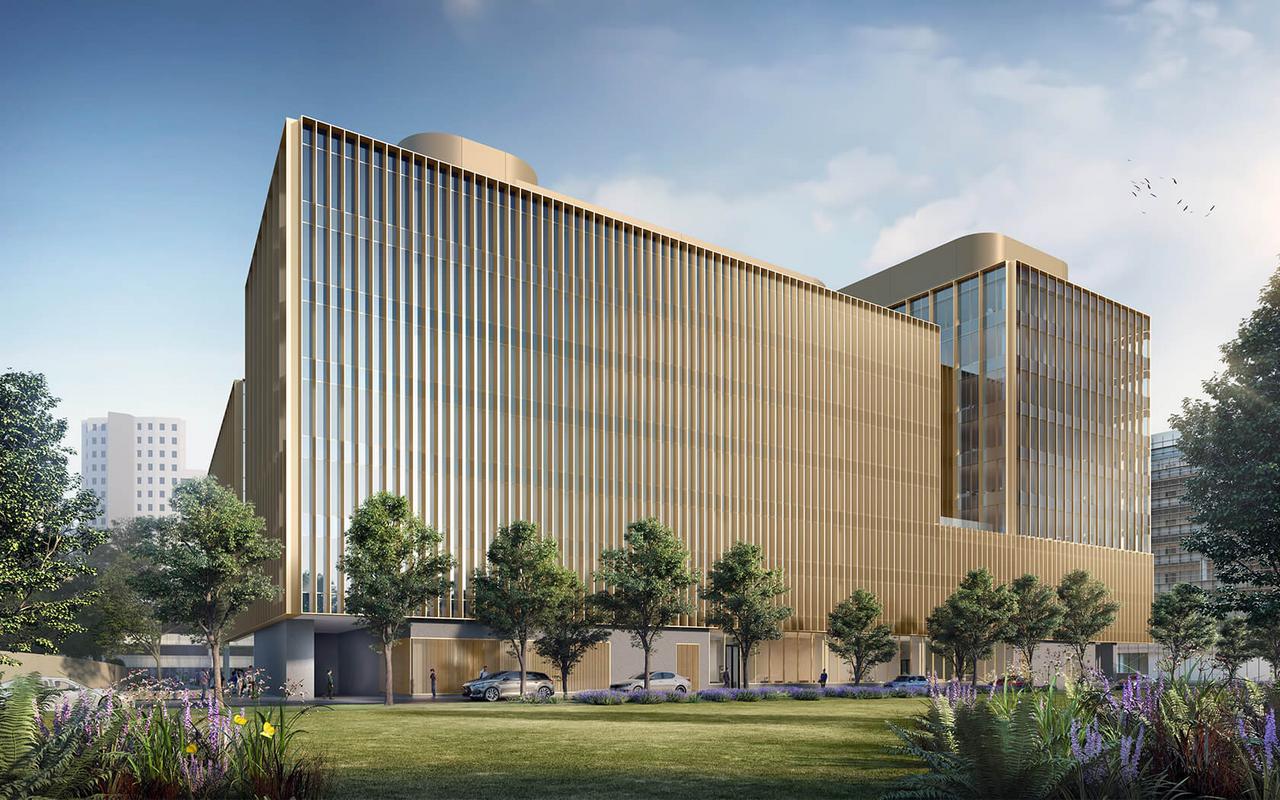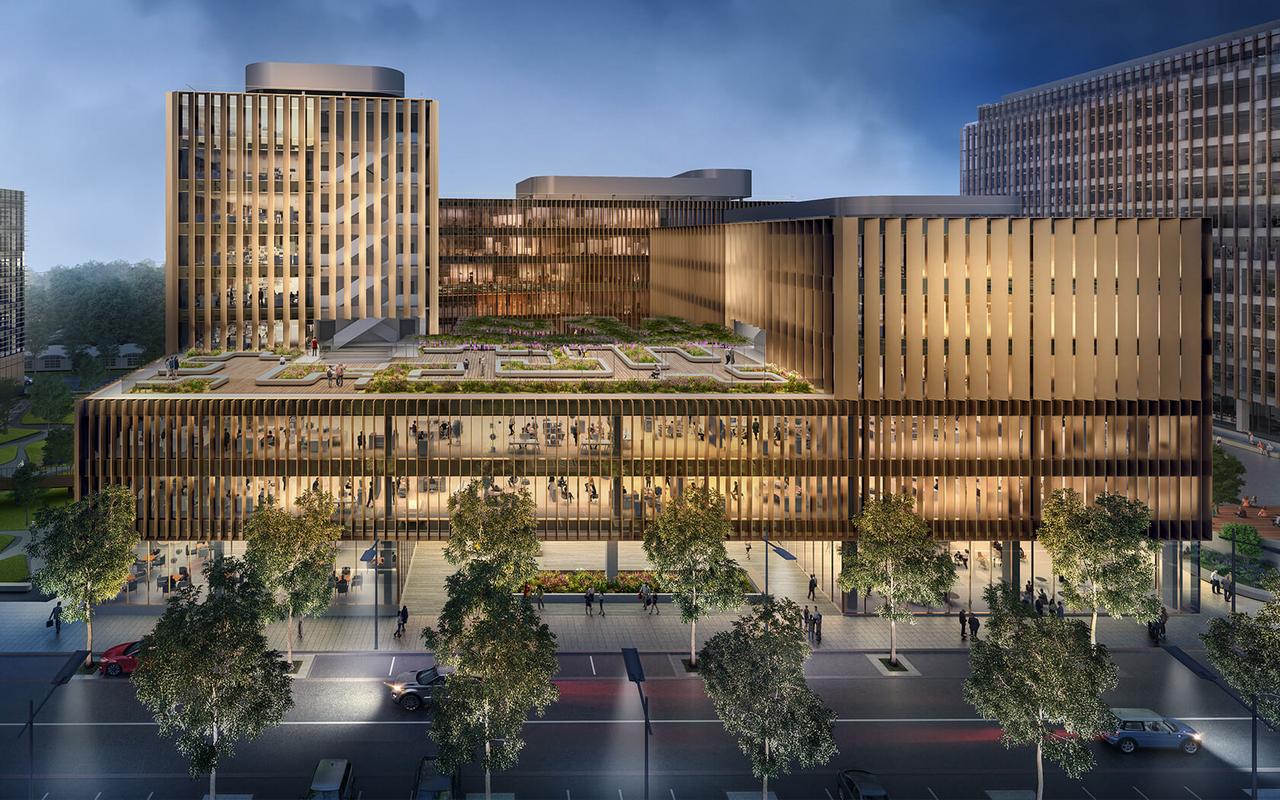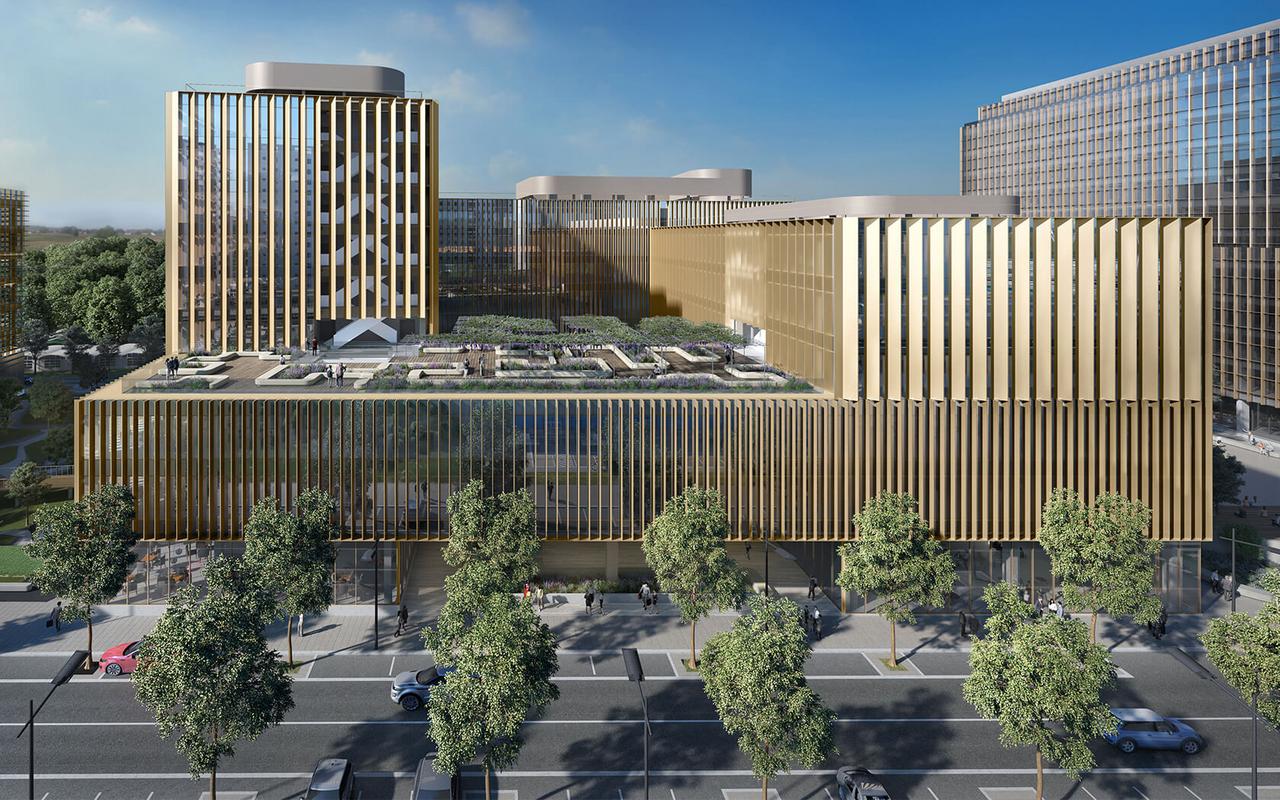 ECHO
7 FLOORS
4 ROOFTOPS
2 UNDERGROUND PARKING LEVELS
248 PARKING SPOTS
58 BIKE DOCKS
20,906SQM OF GROSS AREA
672SQM OF RETAIL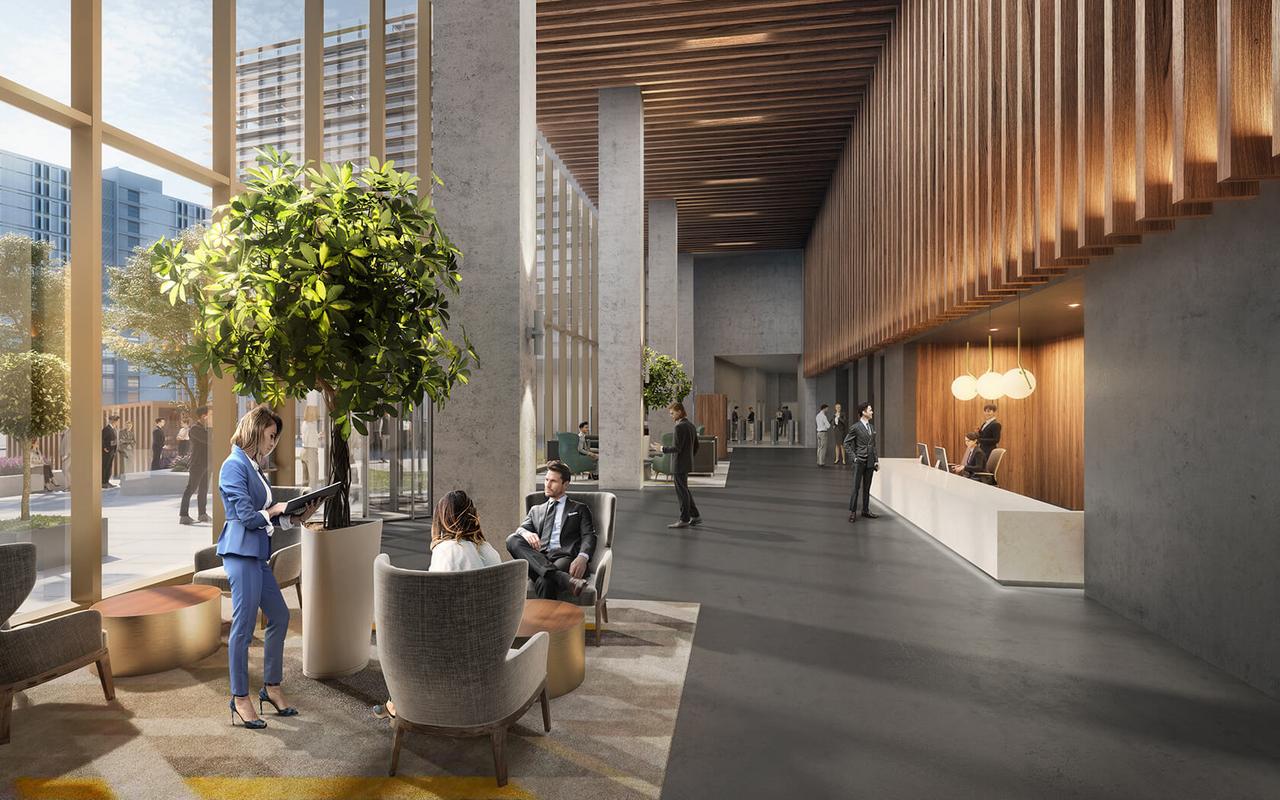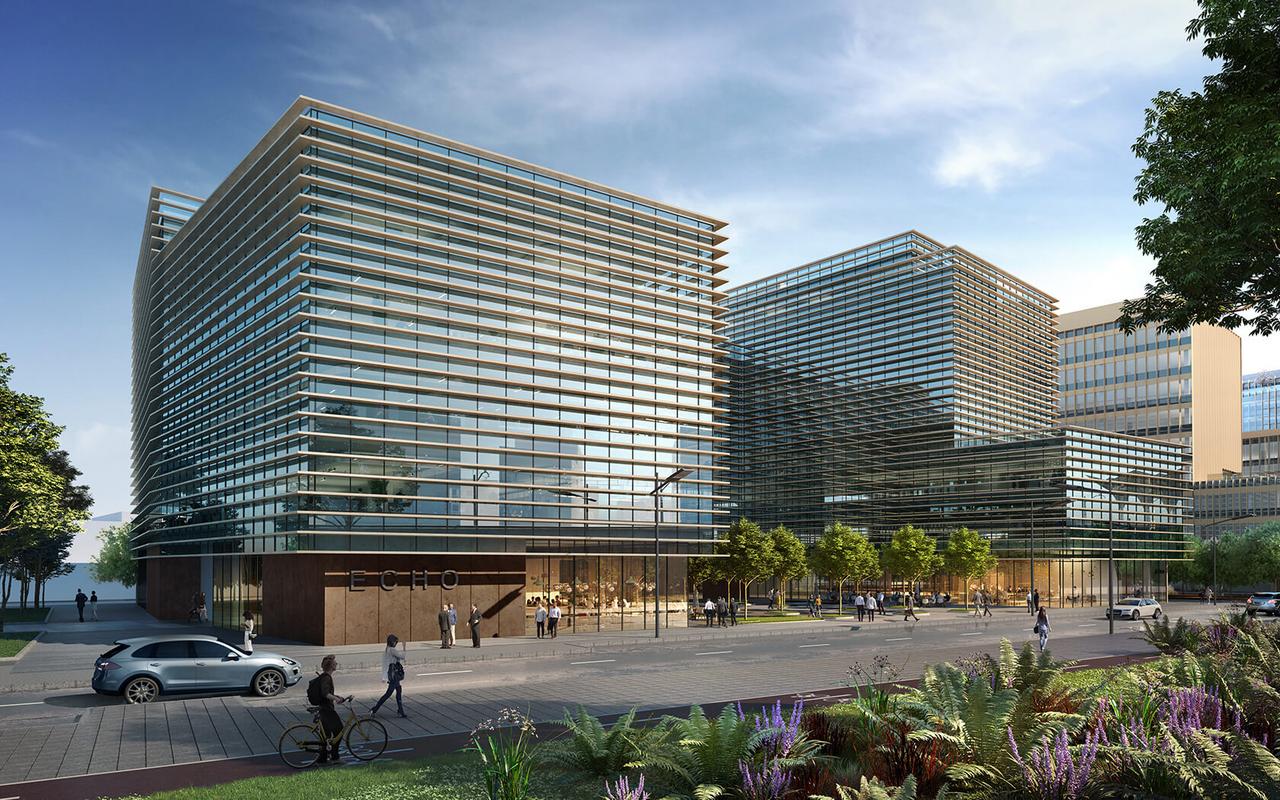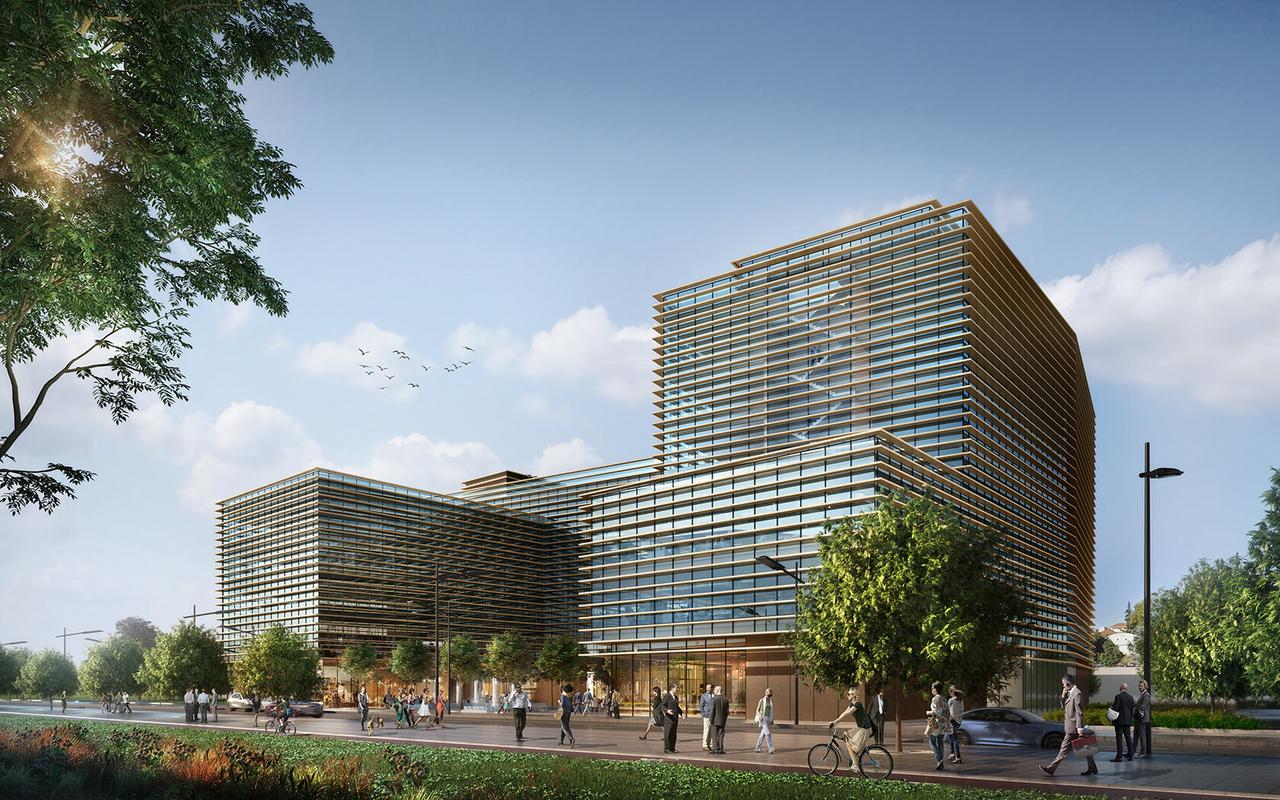 MORE NATURE FOR THE CITY
EXEO is also crossed by green spaces which delineate the campus' environment and serve as a natural extension of the workspaces, while simultaneously giving the city a natural refuge. The amphitheatre garden, the chillout garden and the central garden, all provide quick getaways. These are spaces for recharging your batteries, stages for gatherings and activities to involve the local community and galvanize this business hub, while also creating the perfect setting for outdoor sports.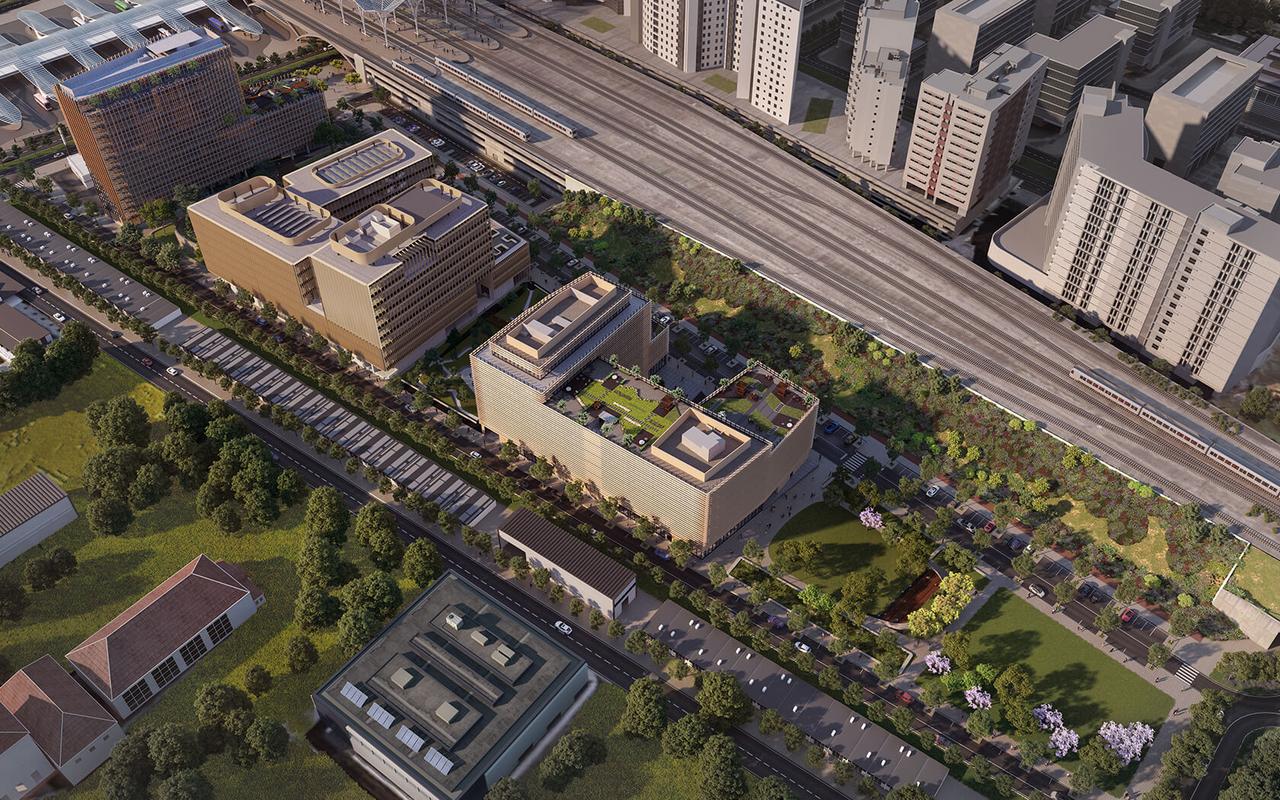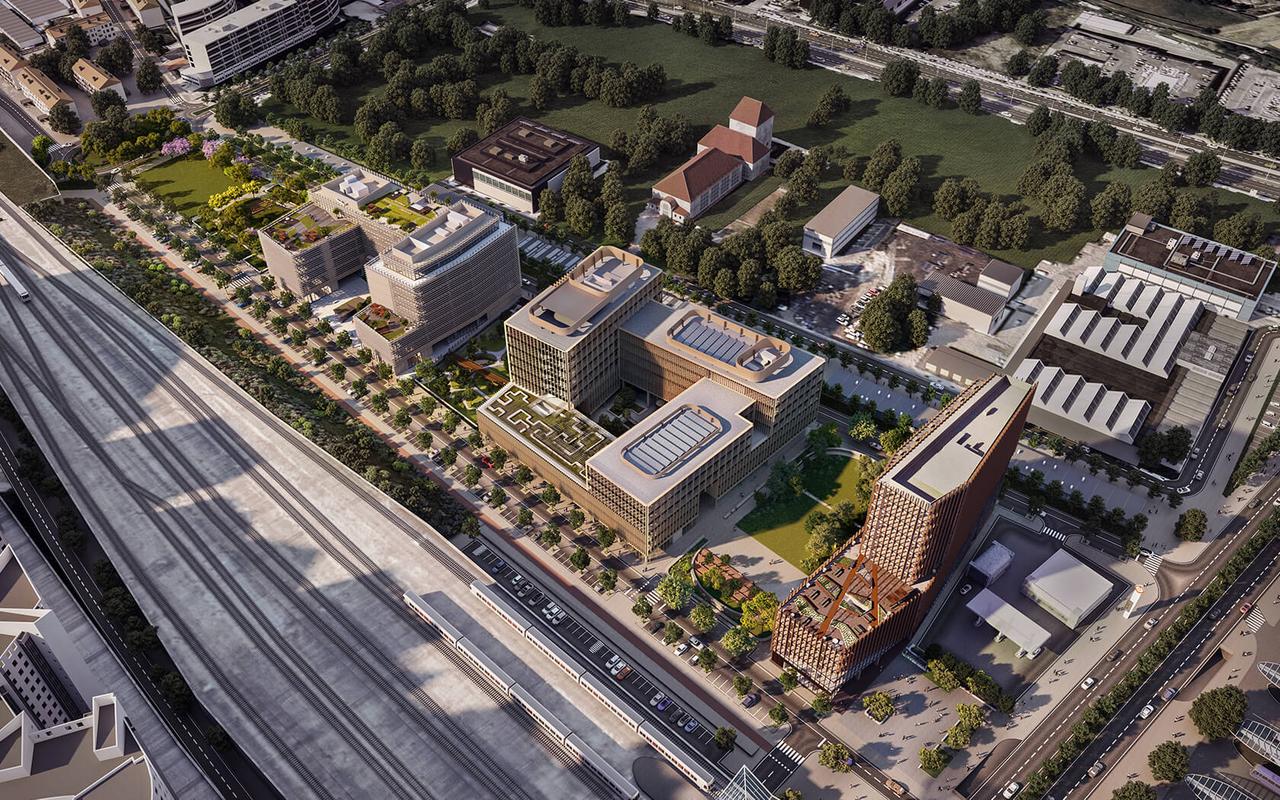 AMPHITHEATRE GARDEN
SPACE FOR CULTURAL, SOCIAL AND ATHLETIC EVENTS
GRANDSTAND ON THE LAWN AND EXTENSIVE GREEN SPACES
WARM, INVITING ATMOSPHERE
CENTRAL GARDEN
OPEN SPACE WITH A LARGE GRASSY CLEARING AND BENCHES
WIDE RANGE OF DYNAMIC USES
THE SHELL-SHAPED SITE AND BROAD-SPREADING TREES OFFER SHELTER, TRANQUILLITY AND COMFORT.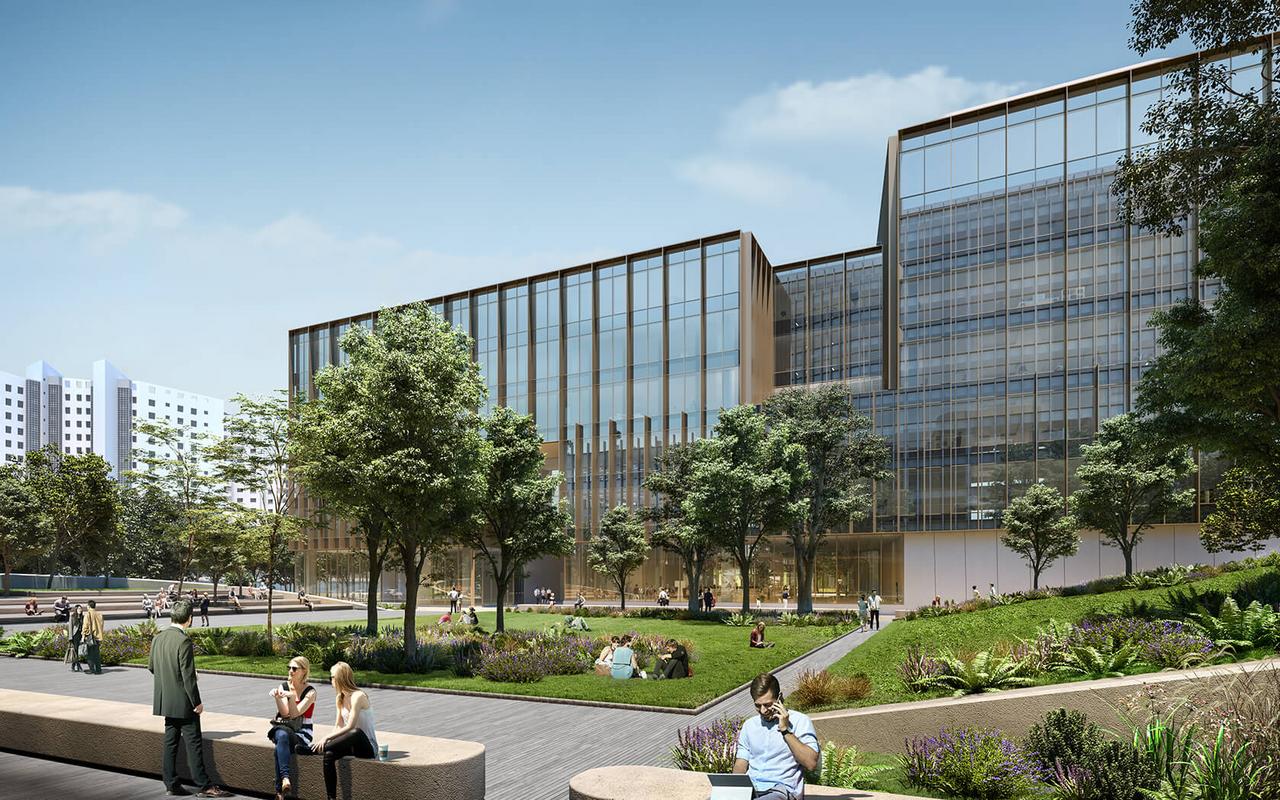 CHILLOUT GARDEN
LOWERED SPACE FOR WANDERING AND RELAXING
VARIOUS SHADY AREAS AND PATHS BETWEEN THE VEGETATION
PEDESTRIAN BRIDGE CROSSES THE SPACE ABOVE THE TREES