Discussion Starter
·
#1
·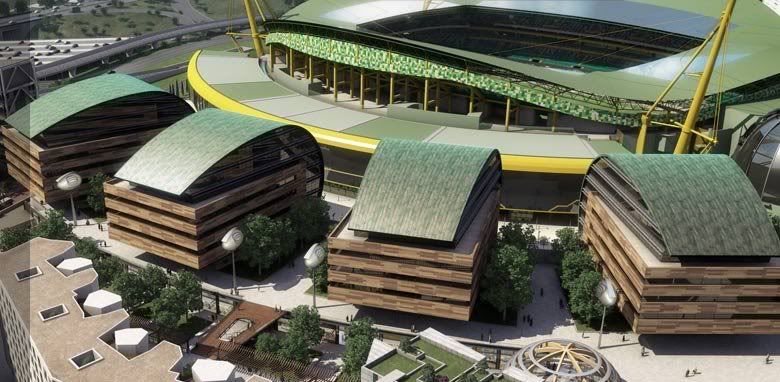 The new multifunctional complex of around 109,000 m² will be developed on the site of the old Sporting stadium. The concept behind the scheme is to build a city within a city.
During the first phase, called the Interface, four office buildings, with a total of 29.000m2, on either side of the Campo-Grande metro station, will be constructed. There is a bus terminal next to the offices. In the second phase, 68,900 m² of office space, apartments and retail outlets will be built.
The architecture of the second phase, which will be designed by both international and Portuguese architects, will be of a more varied nature. The buildings adjoining the new stadium will be striking, with extensive use of steel and glass.
Architect
T+T Design (Masterplan), Gouda, the Netherlands
CPU-Urbanistas e Arquitectos, Lda, Lisboa, Portugal
Developer
Multi Development Portugal
Programme
First phase - 2008
Office 29,000 m²
Second phase - 2010
Office 37,600 m²
Retail 11,000 m²
Residential 31,300 m²
Parking spaces
3,527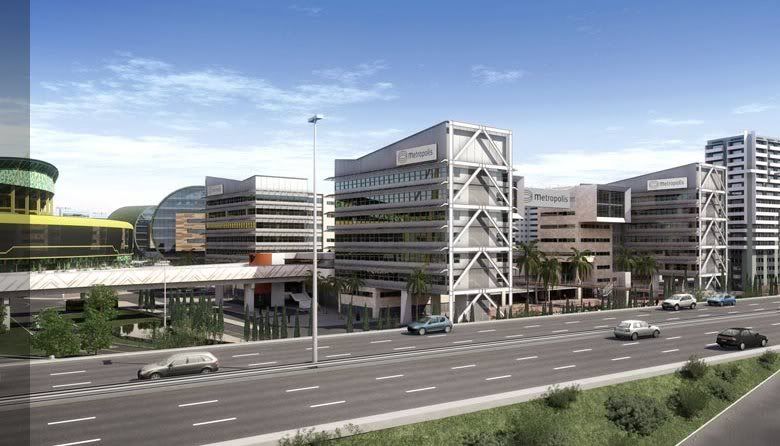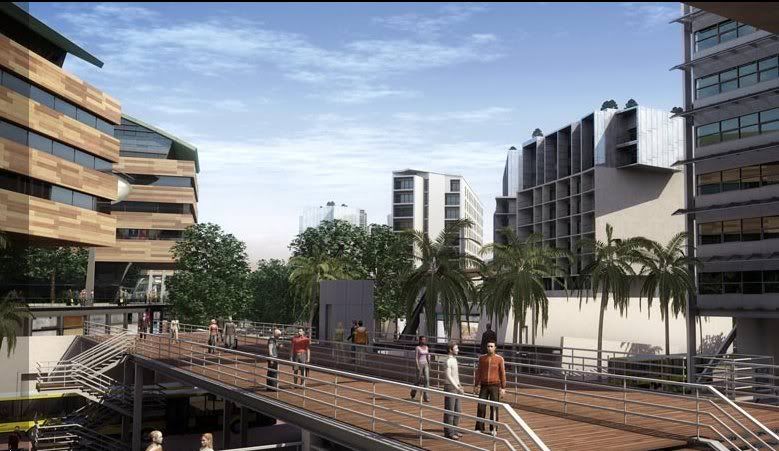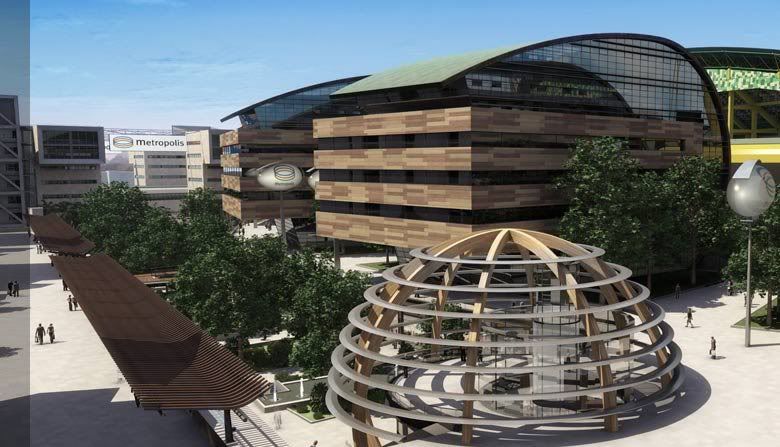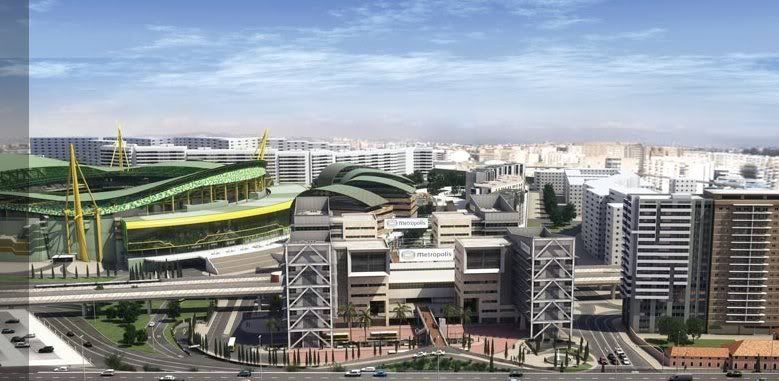 :cheers: