- Construction has finally begun on the new arena that will sit inside the Millenium Dome with a planned opening date of early 2007.
- The capacity will be 23,000 making it the biggest arena in the UK.
Renderings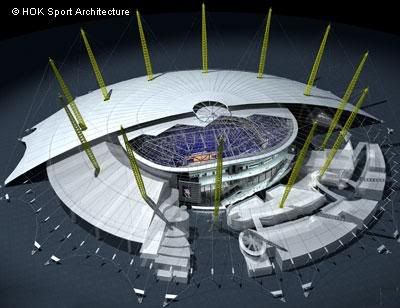 The Arena will be run by Entertainment group AEG, the same guys who own The MEN and Staples Centre in L.A.
Good luck to anyone trying to get construction pics.