LOPBURI - SARABURI - Two Ancient Cities of the Kingdom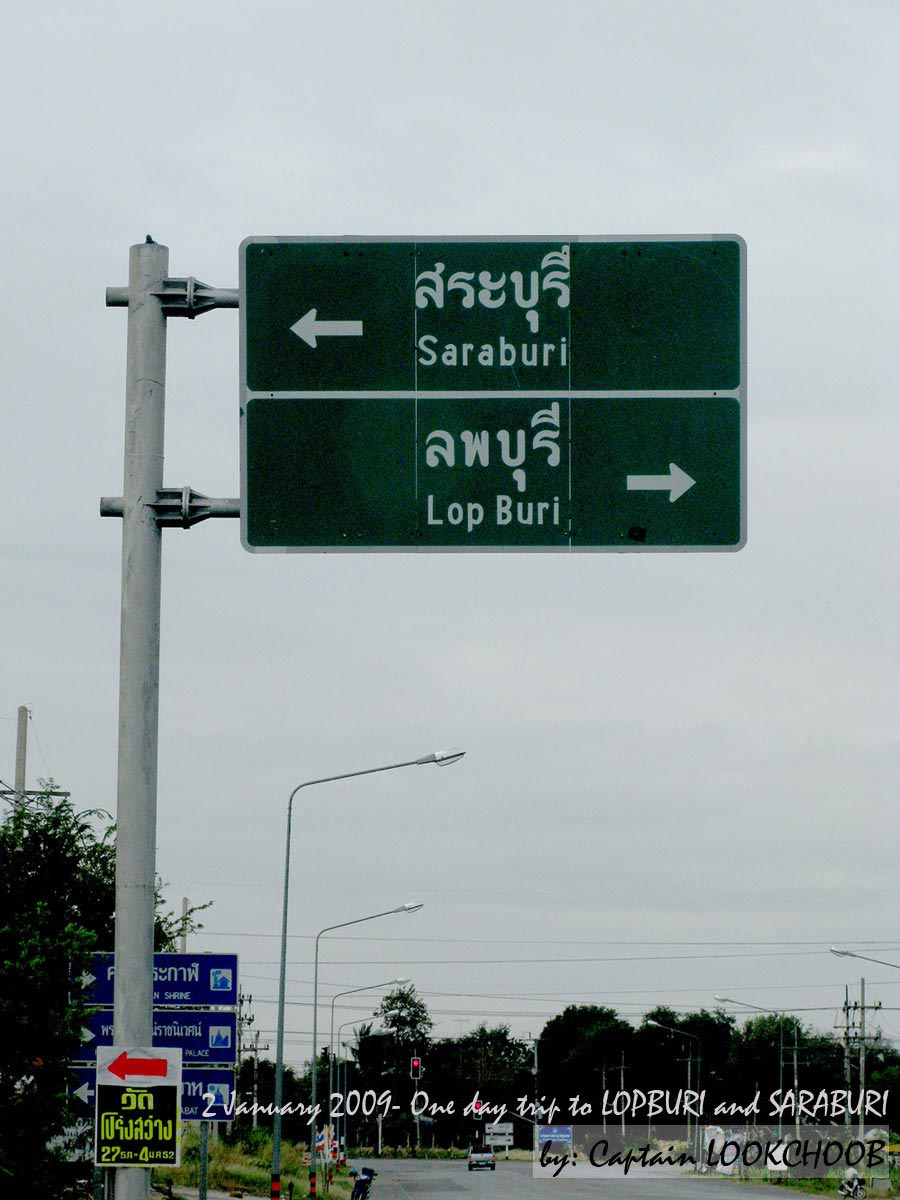 http://www.bloggang.com/data/captainchoob/picture/1232421808.jpg
Lopburi
Known as Lavo during most of its history, Lopburi probably dates back to prehistoric times. During the Dvaravati period (6th to 11th century) it was called Lavo. The Khmer built many impressive temples. Lopburi might have liberated itself from the Khmer rulership at least temporarily, as it sent independent embassies to China twice in 1115 and 1155. In 1289 it sent an embassy again, but then soon became associated with the Thai kingdom Sukhothai and later Ayutthaya. In 1665 King Narai the Great ordered to build the new palace on the east bank of the Lopburi River and made Lop Buri the second capital of the country in middle of the 17th century.
The city was enriched again when King Mongkut of Rattanakosin renovated the King Narai Palace in 1856. And in 1938 Field Marshal Plaek Phibunsongkhram started his plan to relandscape and set Lop Buri as the biggest military base of Thailand.
Saraburi
Saraburi has been an important city since ancient times. It is assumed to have been established approximately in 1549 during the reign of King Maha Chakkraphat of the Kingdom of Ayutthaya. It is assumed that the king had ordered to combine some parts of Lop Buri and Nakhon Nayok together and set up Saraburi province with an aim to be a centre for mobilizing the citizens during times of war. Therefore, from the Ayutthaya period, the story of Saraburi has usually related to battles and wars. As for the origin of the word "Saraburi", it is assumed that due to its location near a swamp called "Bueng Nong Ngong", when the town was established a combination of "Sa"-a swamp- and "Buri"-a town was suggested and the town was named "Saraburi".
Info : Wikipedia