Discussion Starter
·
#1
·

Los Angeles
is the second largest city in the United States. I've been on the US eastcoast a few times before, but never the west coast, so figured it was time going there. This mega city has a population just below 4 million within the city limits but it streches almost endlessly, and the total metro population exceeds 15 million. I spend one week there and enjoyed it very much.
Of course degrees of up to 27 C helped a lot considdering it's starting to freeze back here in Denmark.
Lets get started with the photos, there wont be too many comments, many of the photos speaks for themself. Feel free to correct any mistakes though.
We start out with a few skyline shots:
1: First a view from an (to me) unknown residential hood east of downtown: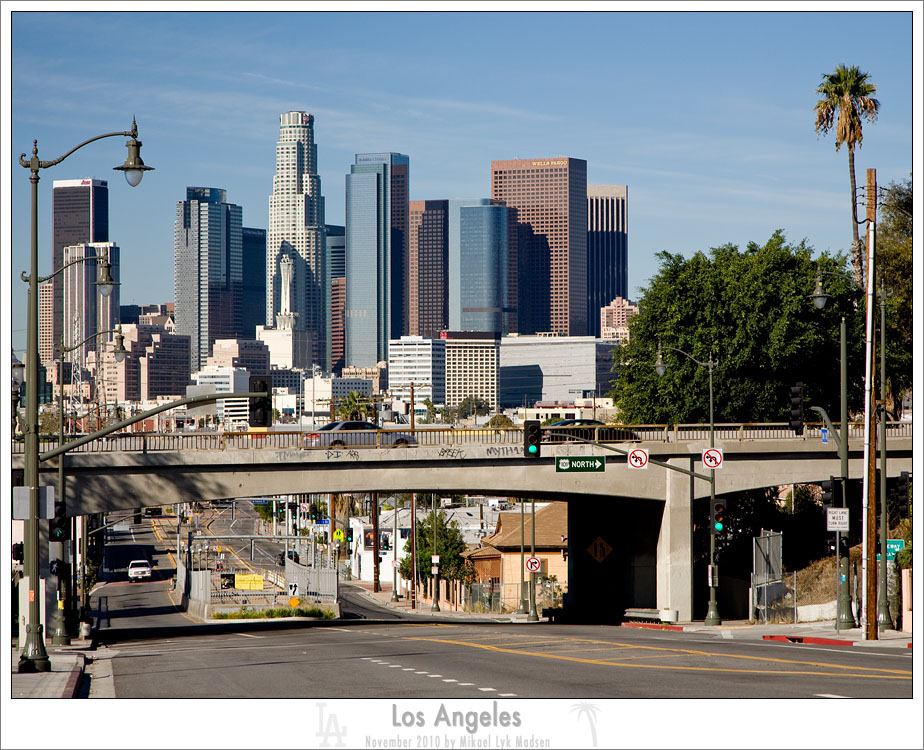 2: And here to to west at the
Kenneth Hahn State Recreation Area
: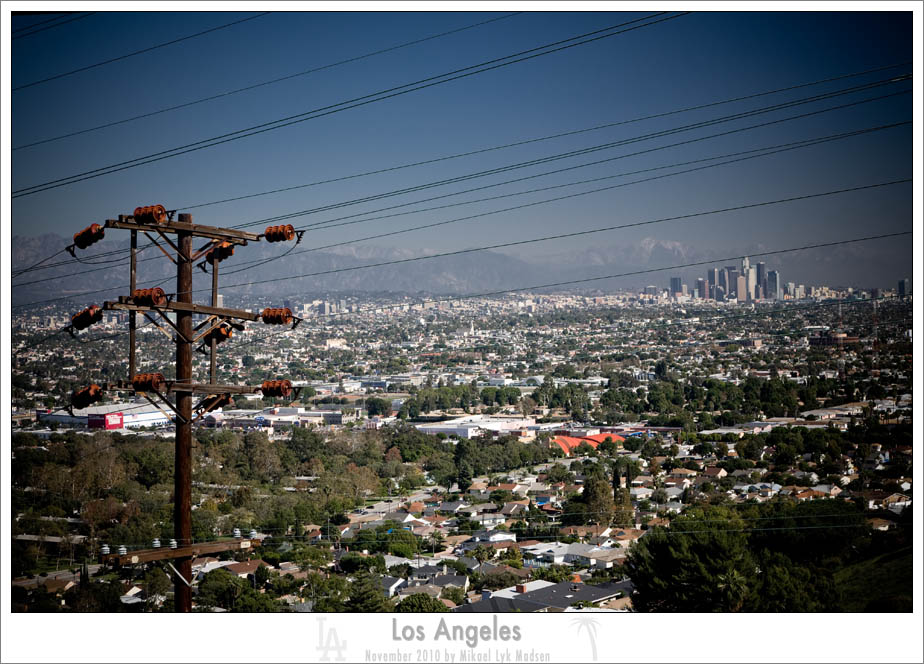 3: Closer look at the skyline without the electrical poles: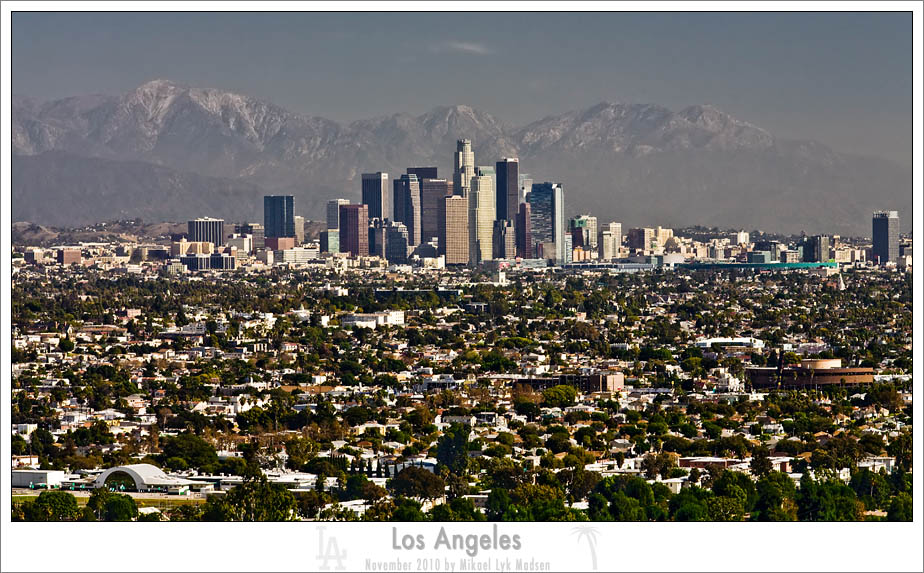 4: The famous Hollywood sign in the hills north of LA: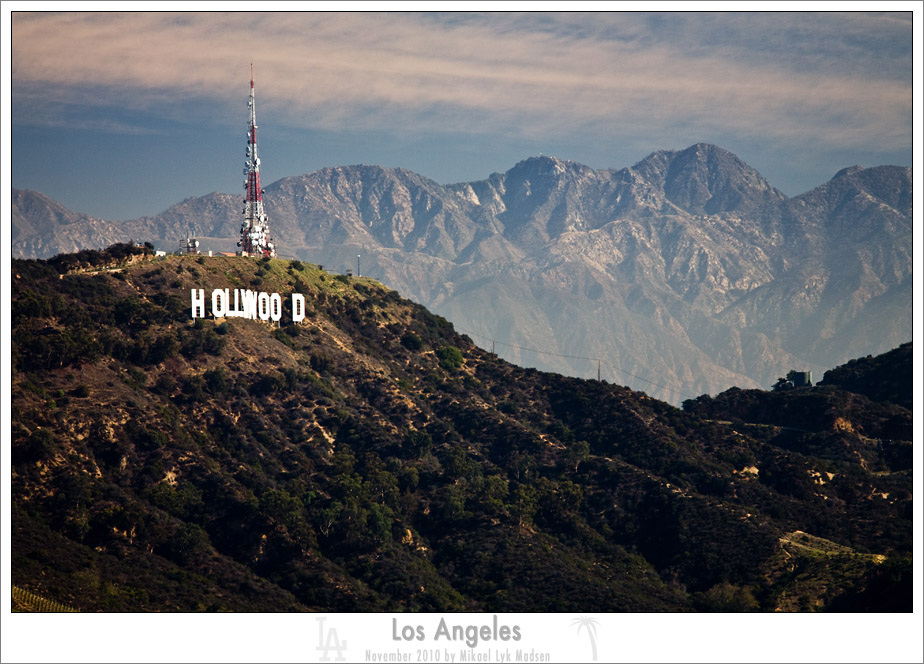 5: You can find some great views driving these hills, here a view to the north and the San Fernando Valley which is home to some 2 million people. This is also the home of Universal Studios: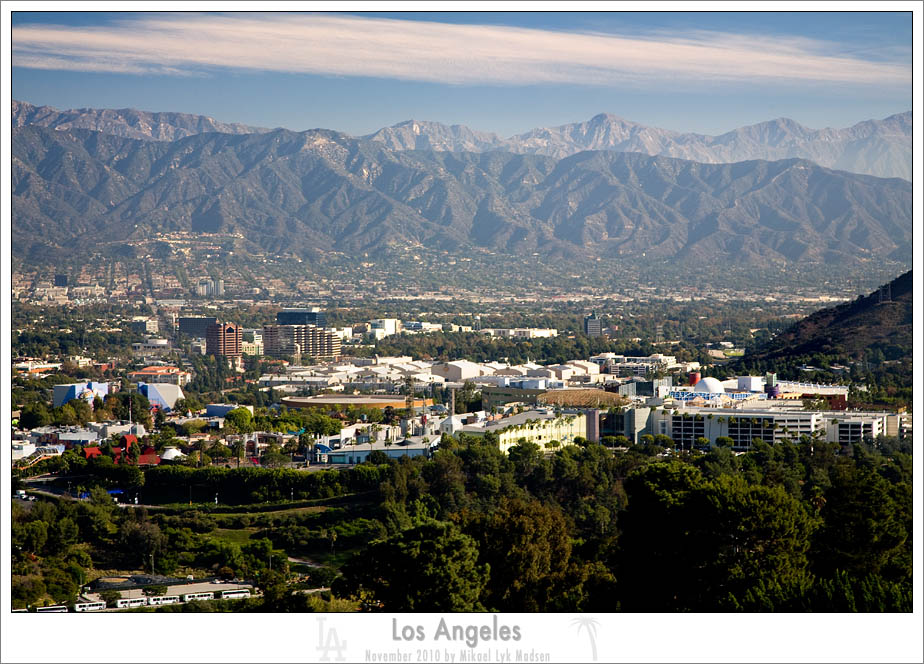 6: Back on the southside again, overlooking the huge city and it's main skyline in the distance: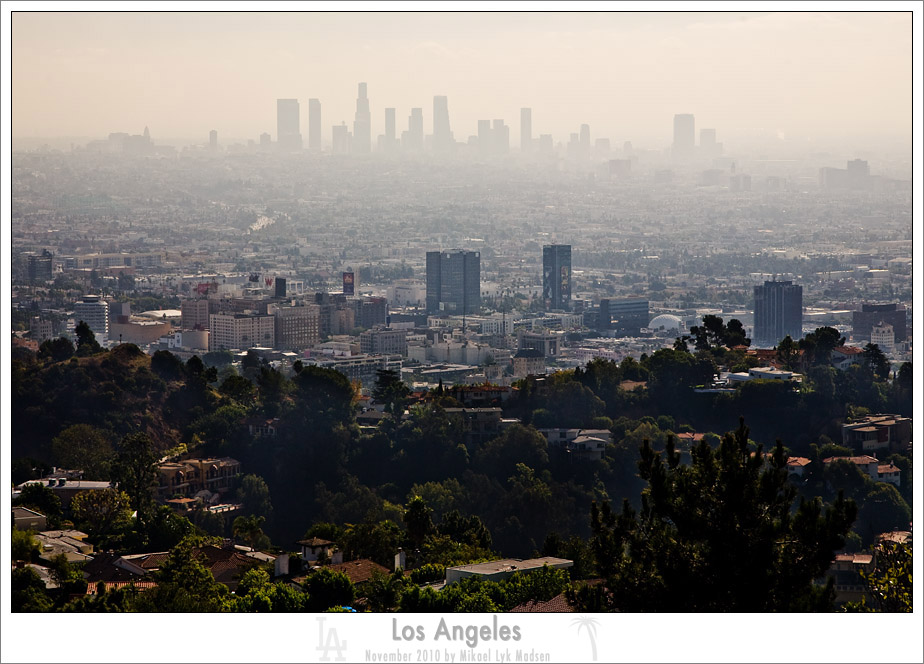 7: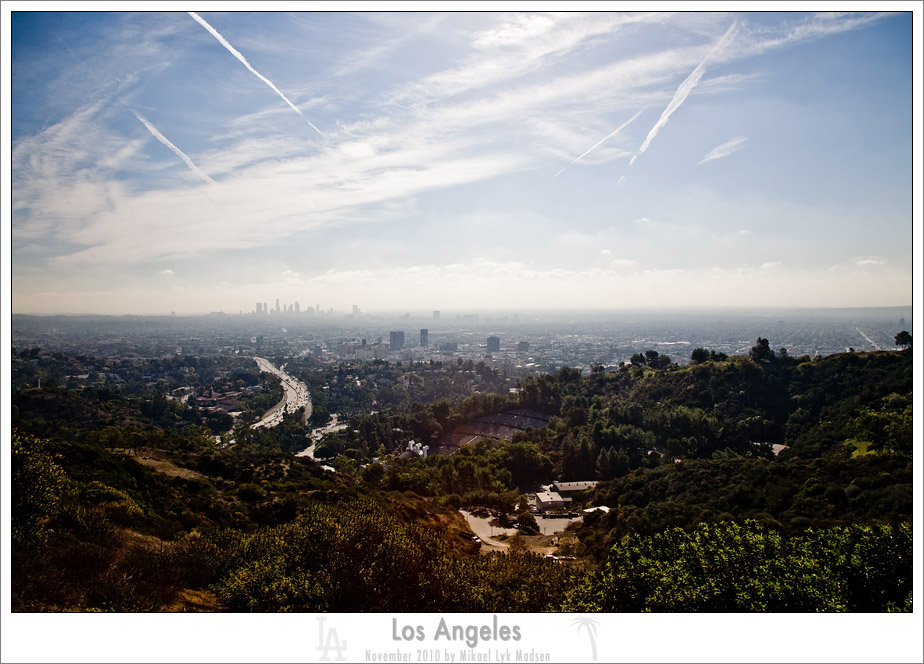 8: The hills themself are also quite filled with homes, how about a home like this? Guess they have a great view.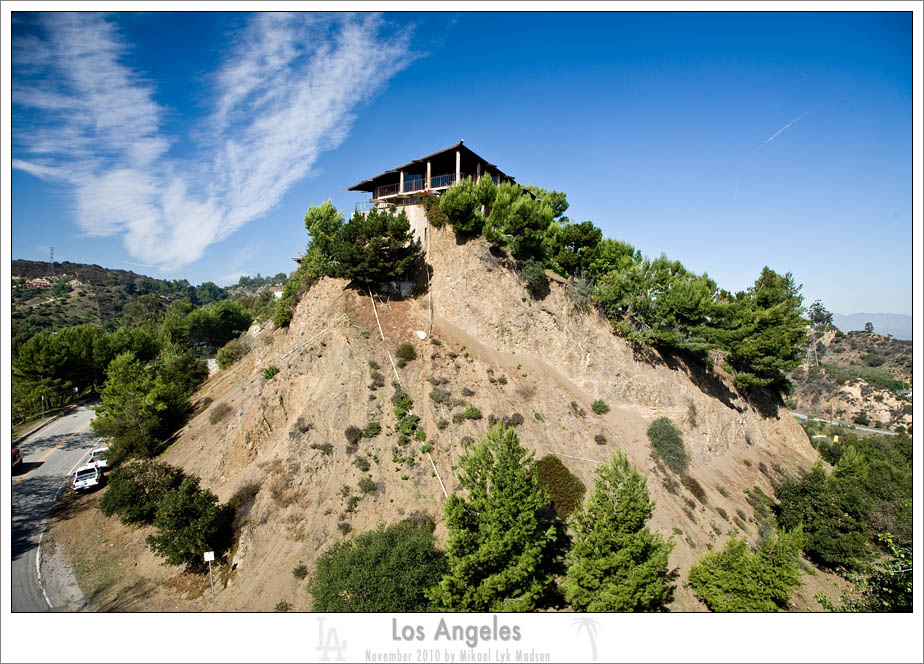 9: Still in the hills, now at the Griffith Observatory close to the Hollywood sing. First a view towards Hollywood to the south: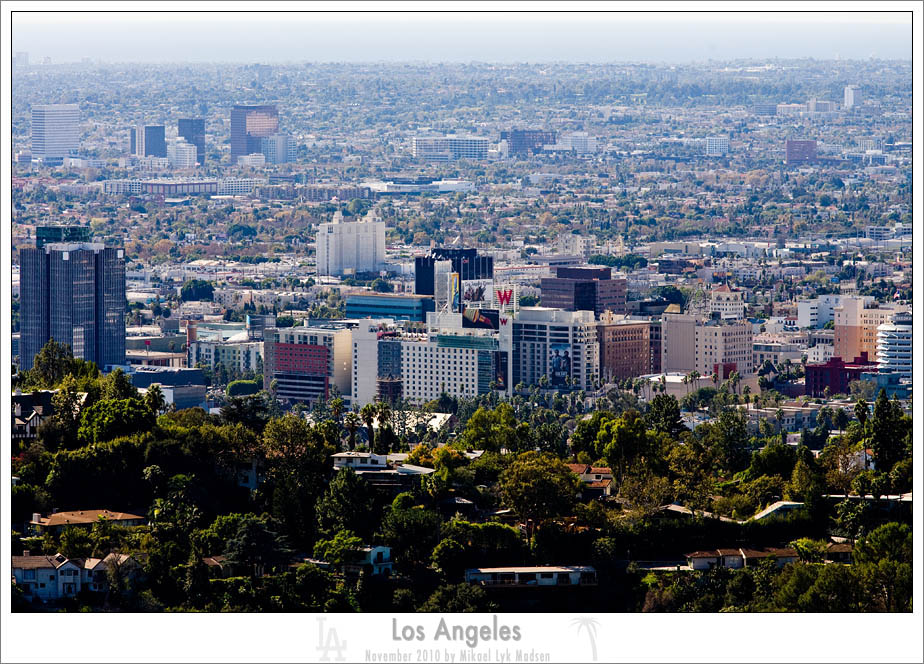 10: Same place, now at sunset looking towars east and the pacific ocean. I belive the small skylines are located in Beverly Hills, Century City and Santa Monica: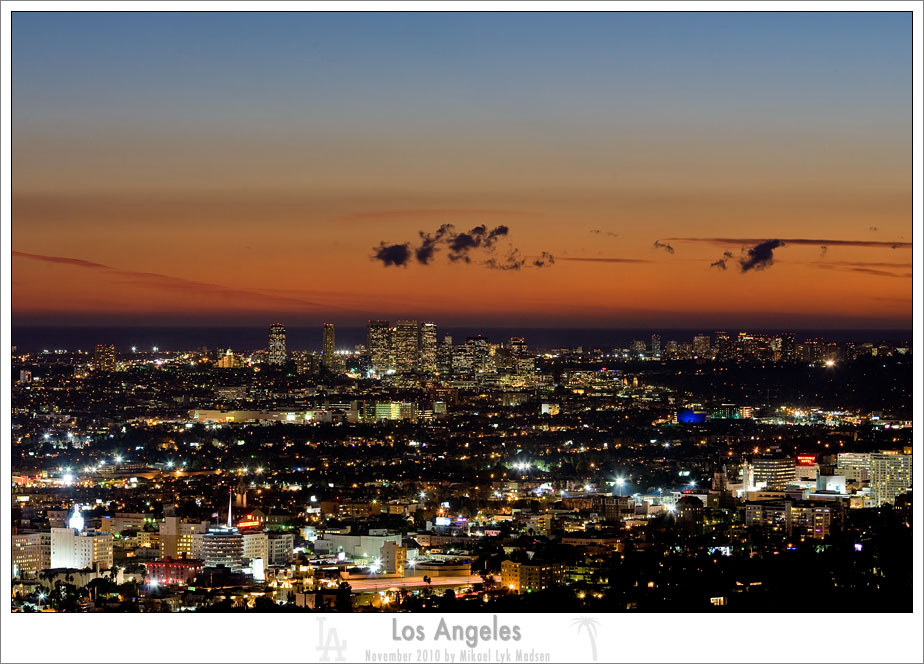 11: And here towards Downtown LA: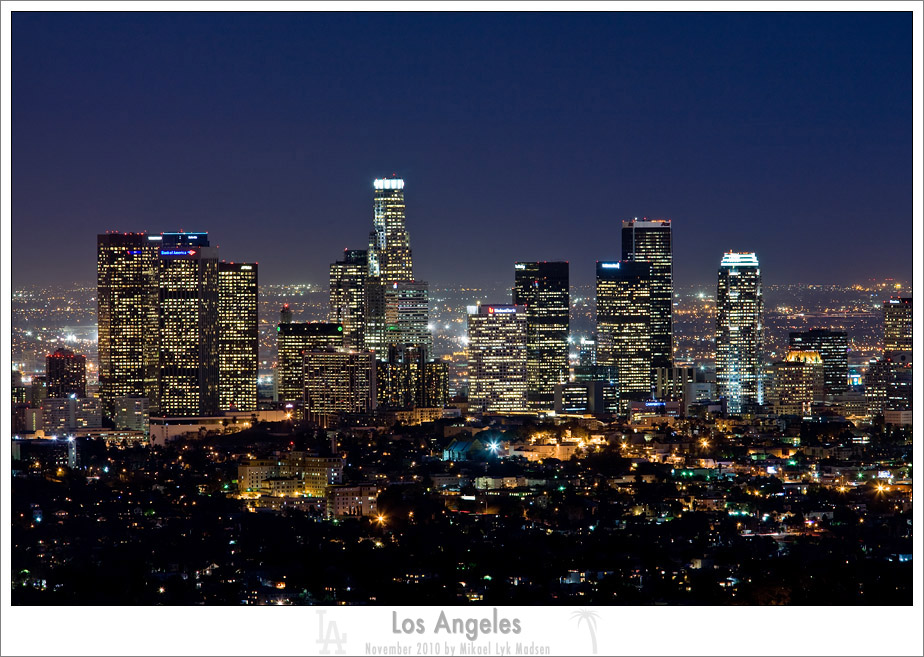 12: Another skyline shot, here a little north of Downtown in the Elysian Park: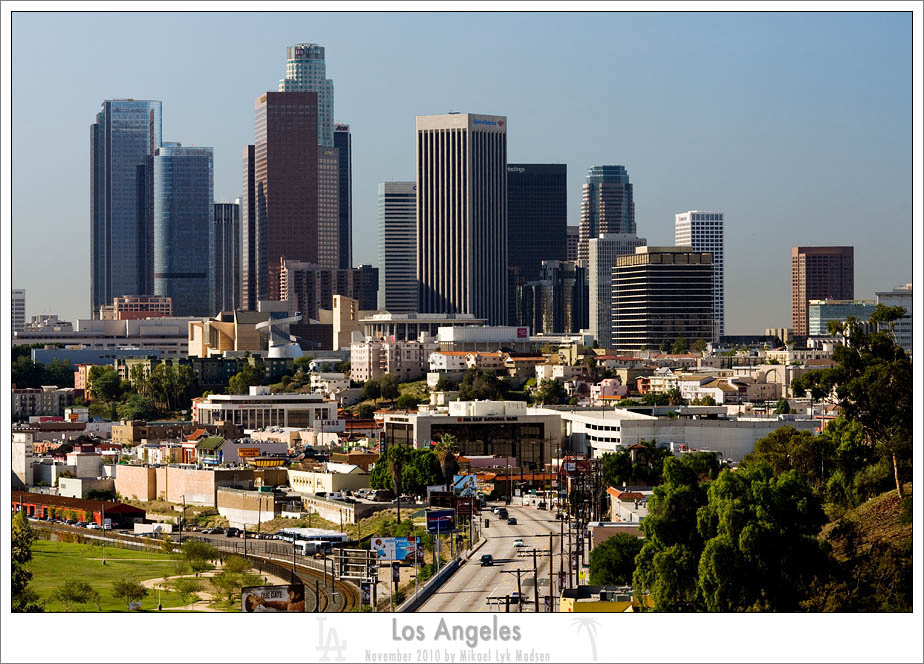 13: Passed the City Hall on my way into downtown and had no idea it was open to the public. Turn out it was.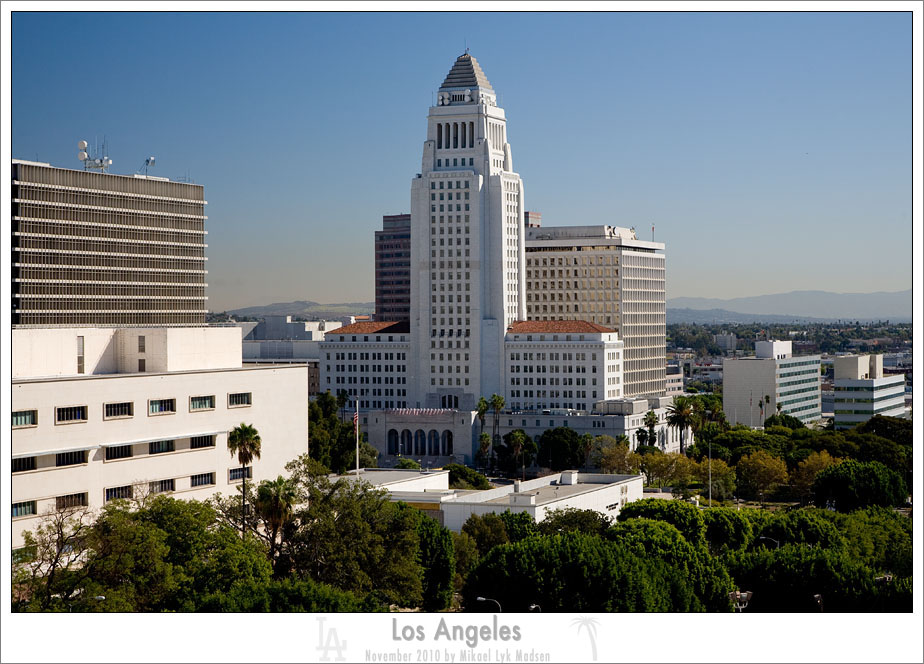 14: Great views from up there, first a look at one of the many motorways in LA: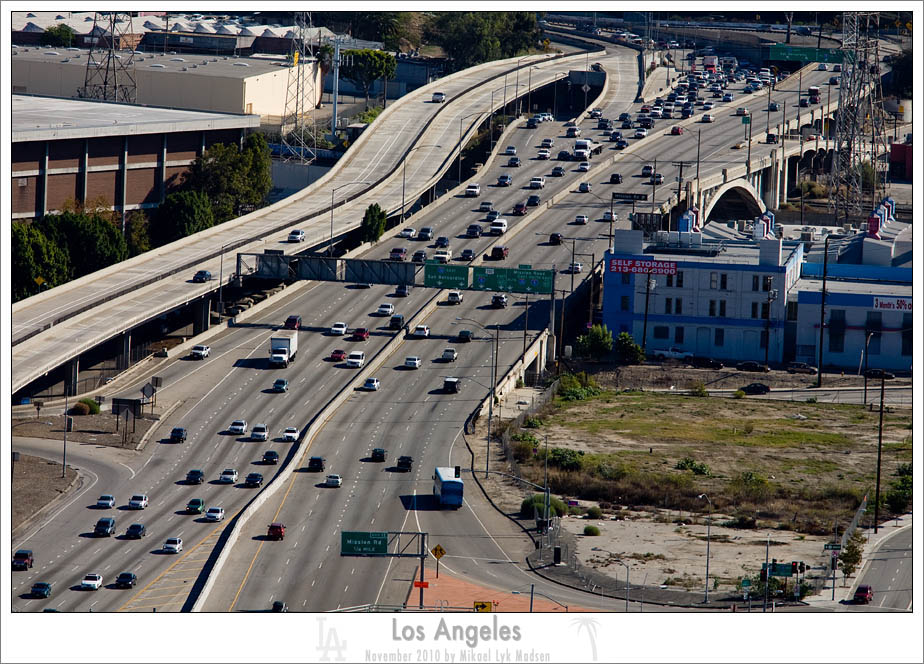 15: And here the police HQ just below it: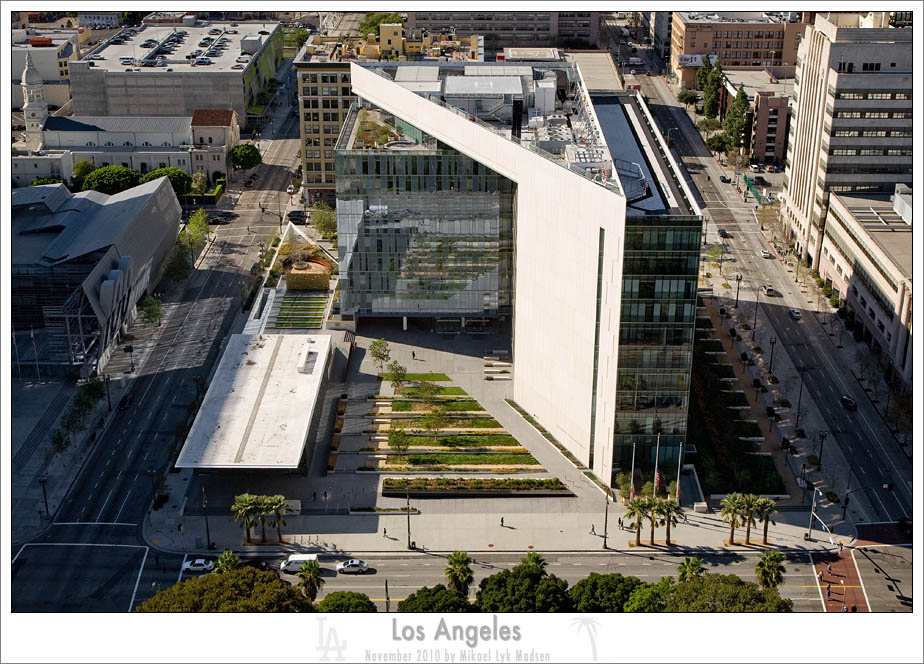 16: Some of the tallest buildings: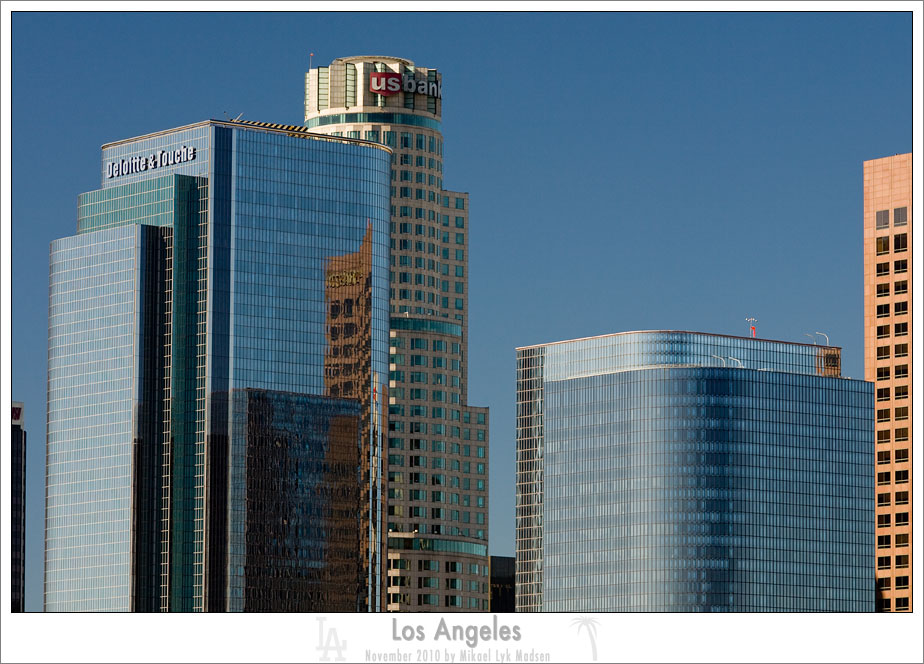 17: And the entire skyline, many buildings can't be seen from this angle though: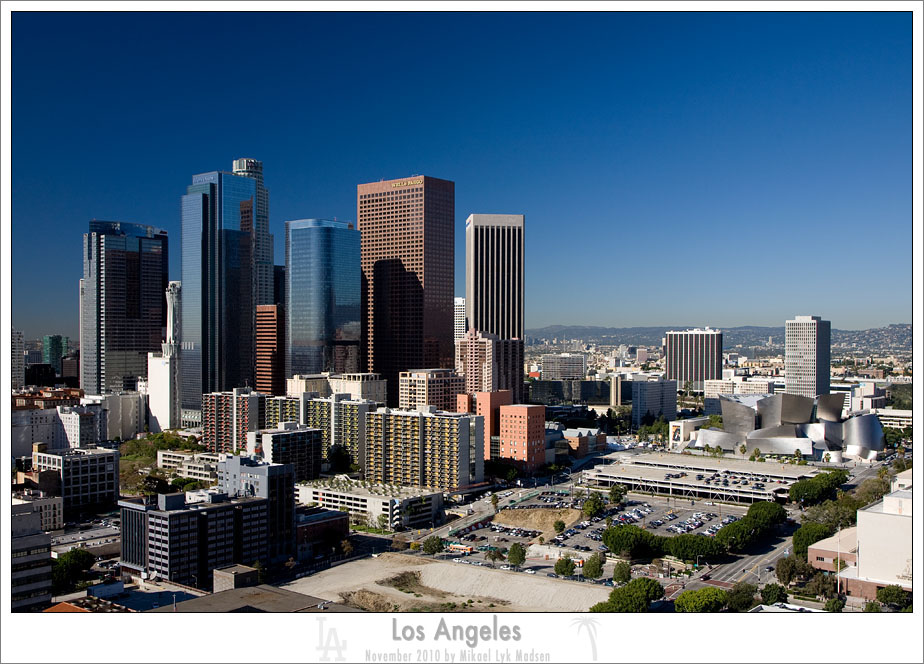 18: Finally the amazing Walt Disney Concert Hall, home of the Los Angeles Philharmonic. It was built from 1993-2003 and obviously designed by Frank Gehry: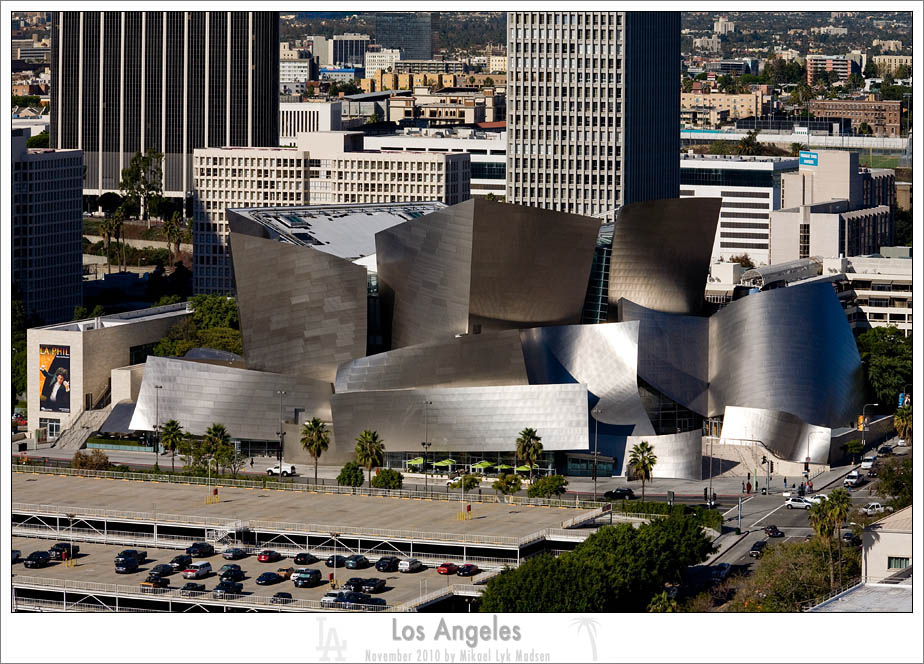 19: Here a few view of the building and it's surroundings:
20: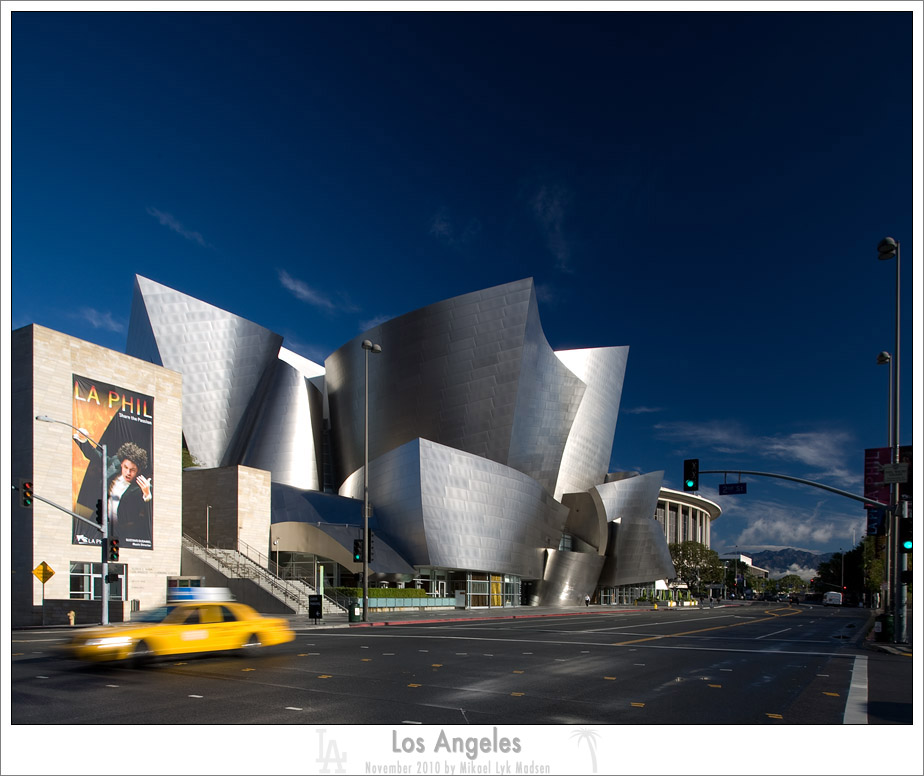 21: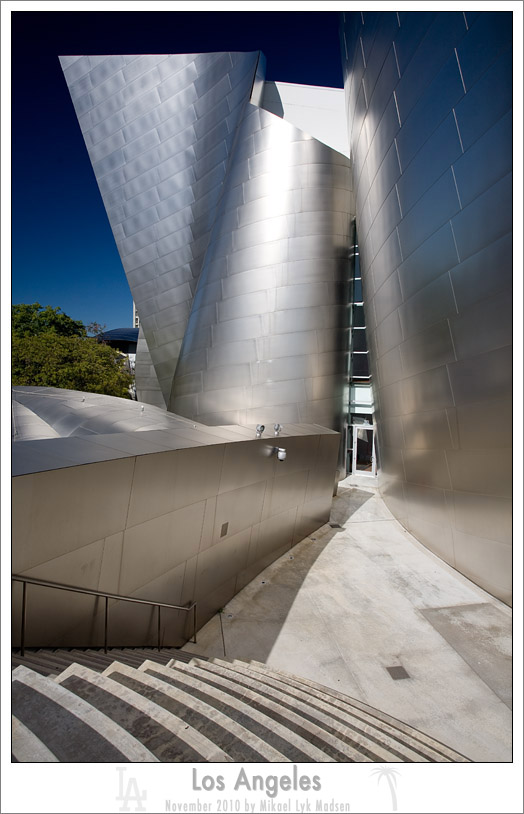 22:
23: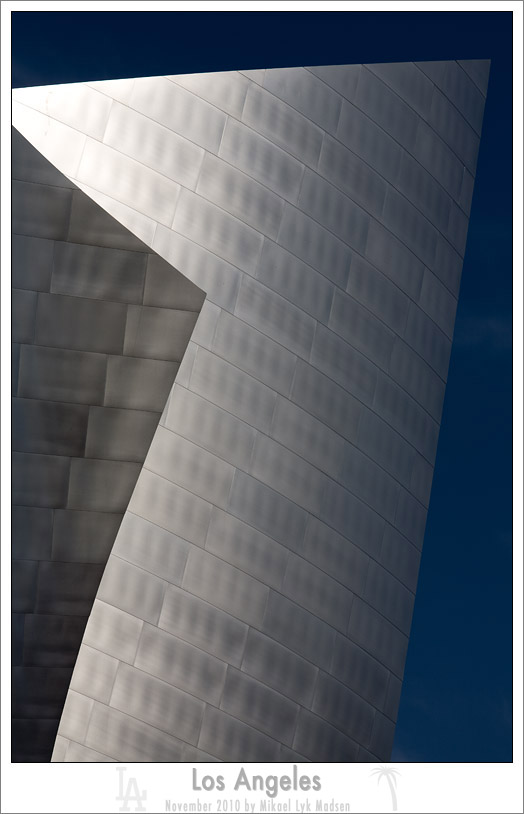 24: Now a few other downtown shots, first another motorway: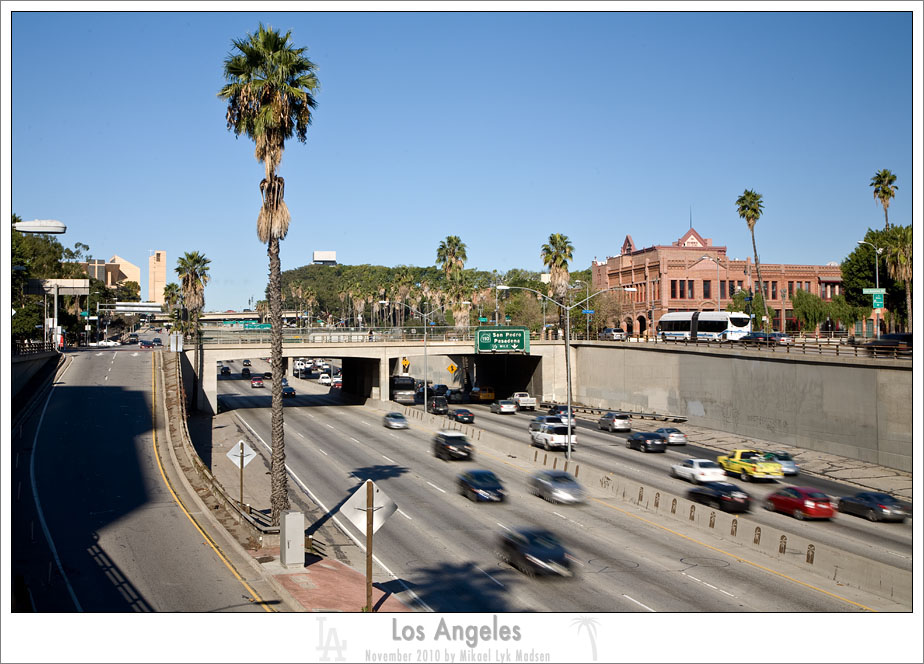 25: And the typical American signage: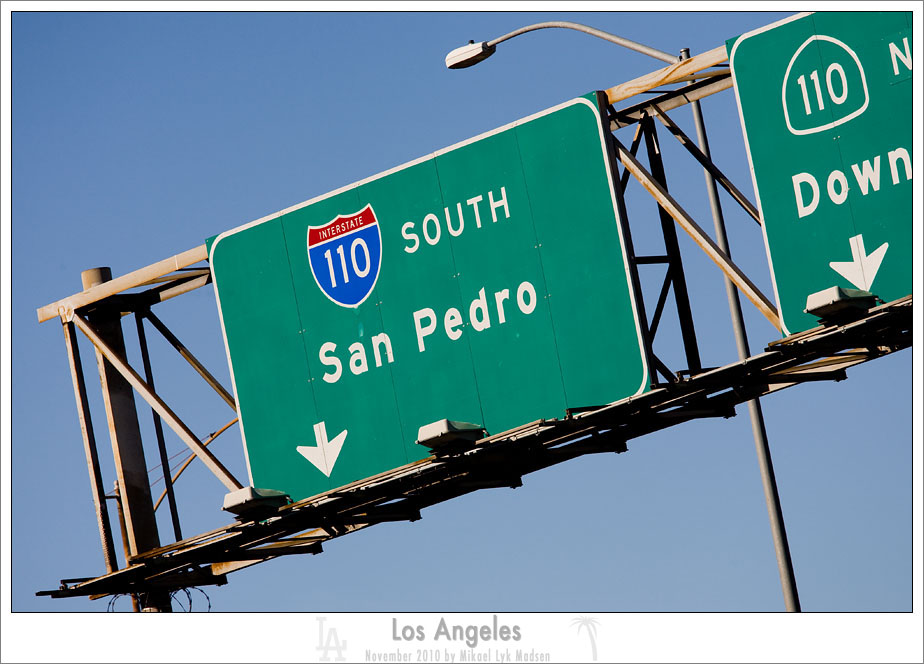 26: LA's tallest, the US Bank Tower and it's neighbor the Mellon Bank Plaza: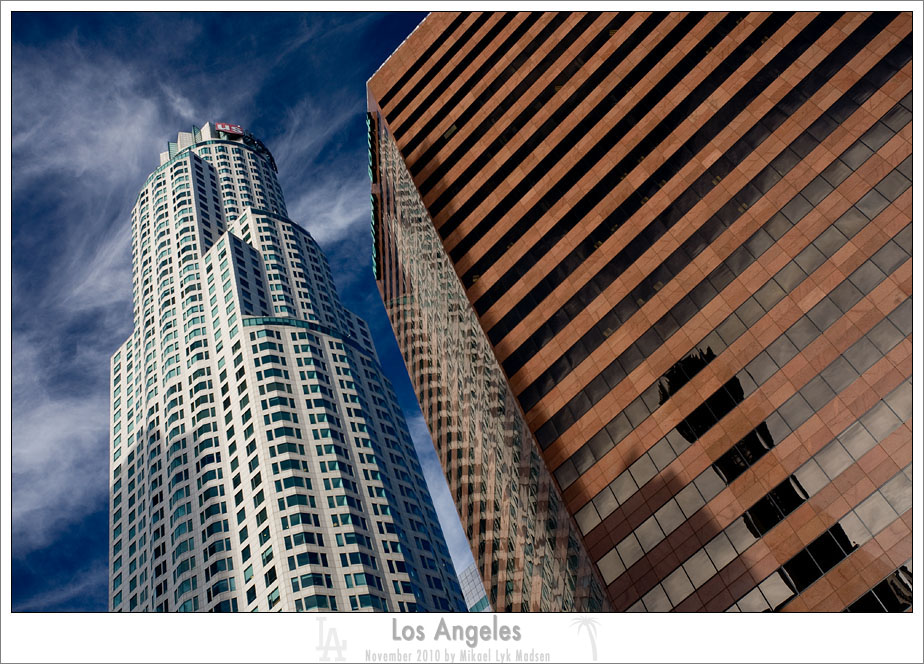 27: Part of the skyline seen from the south: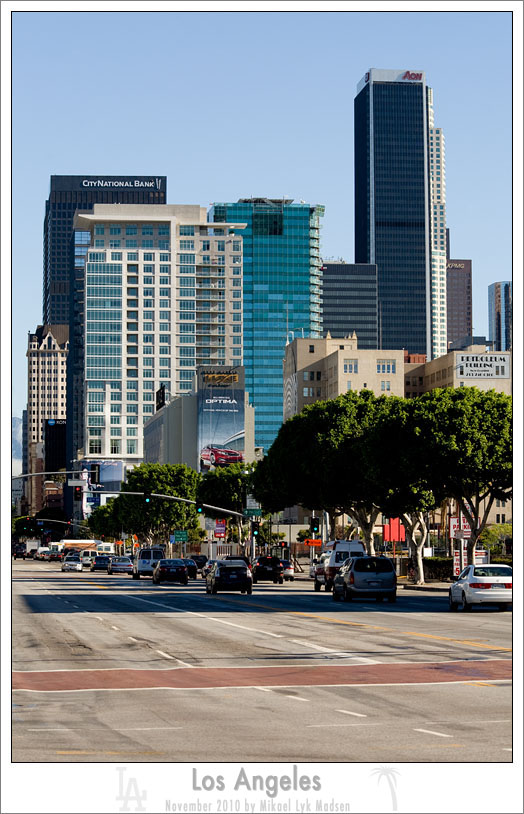 28: The top of the new Ritz Carlton located close to the Staples Center in southern downtown: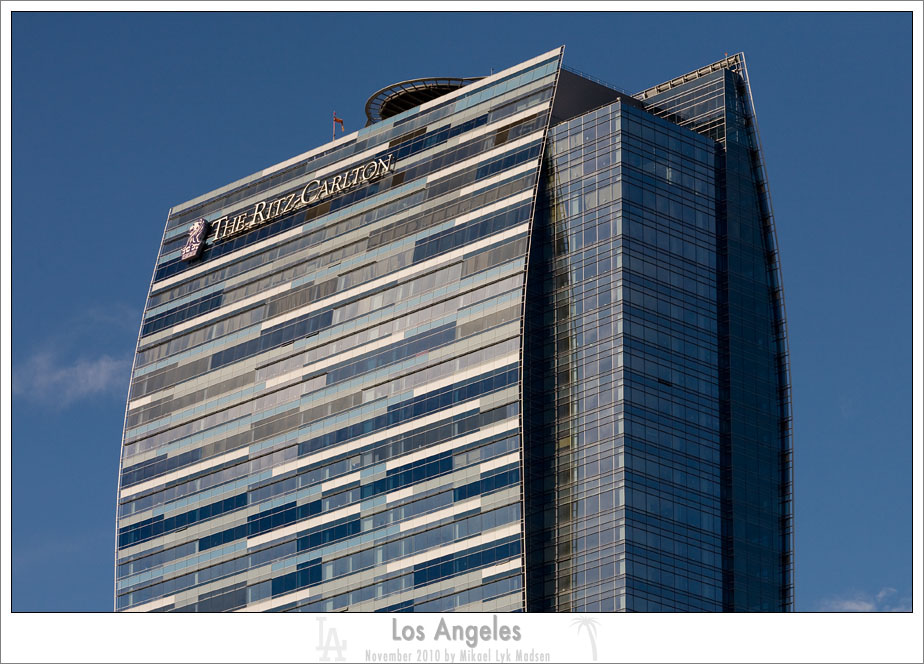 29: Here the most central part with US Bank Tower again: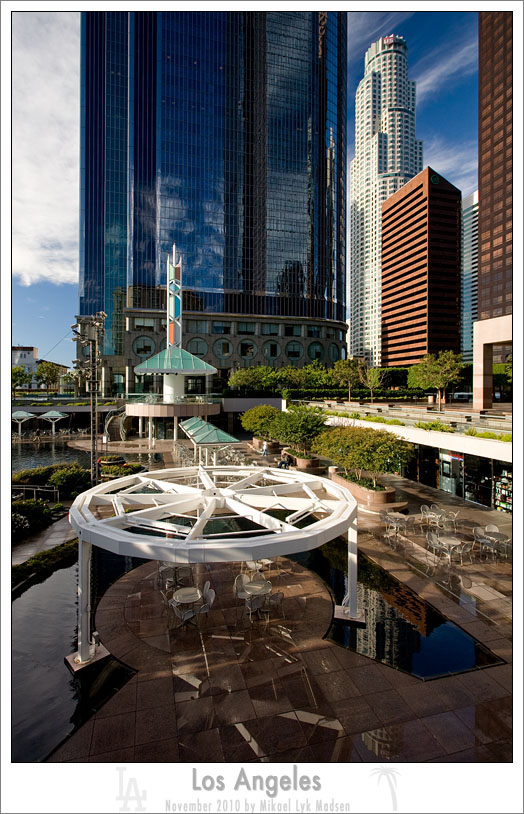 30: Time to get a little away from downtown. Everyone had advised me to get a car, but stupid as I am I decided to see if it was really that necessary first. It was. Got myself a rental after walking a few hours: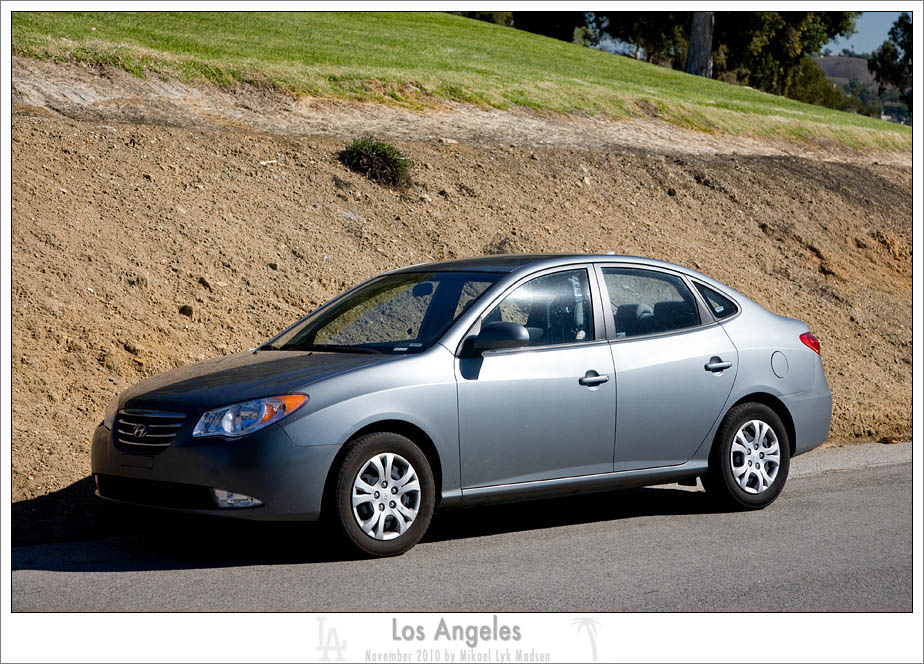 31: Although the LA motorways/freeways are packed with cars, they still seem a lot faster than driving along the boulewards/streets: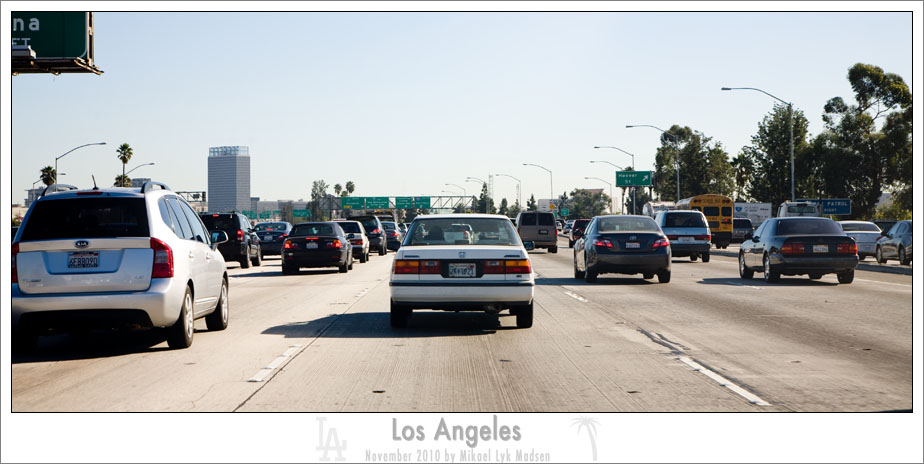 32: I made it to the Pacific Ocean, first time ever, wohoo. :lol: Here the Santa Monica Pier: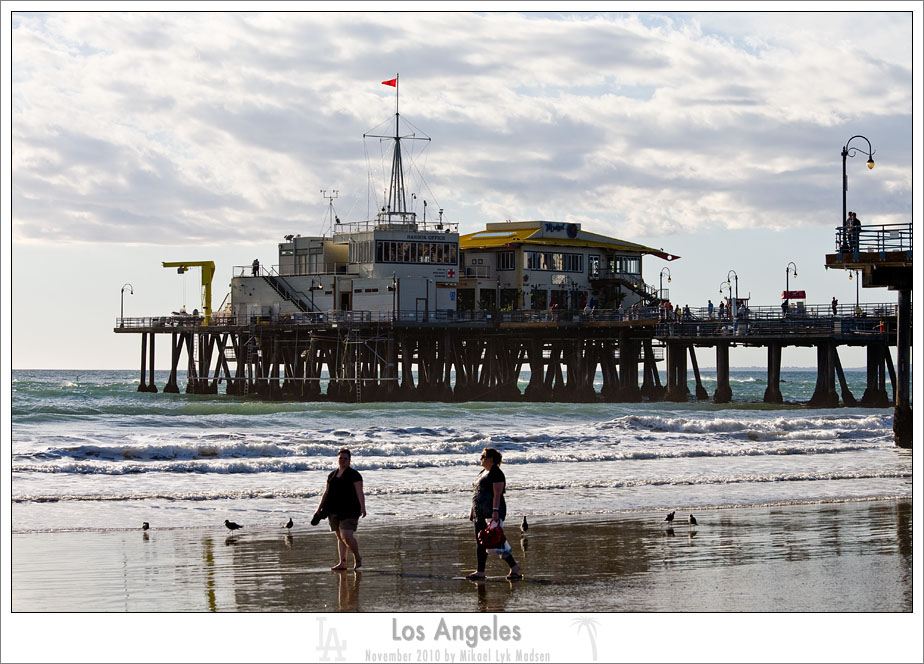 33: ...and some lovebirds at the beach: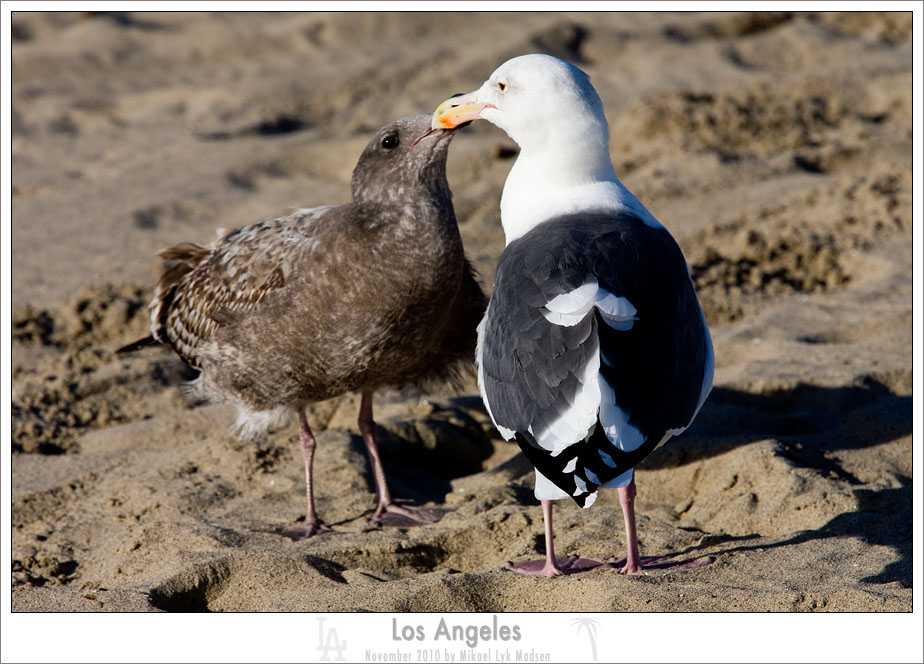 34: Was looking for Hasselhoff and his girls, unfortunately they were nowhere to be seen: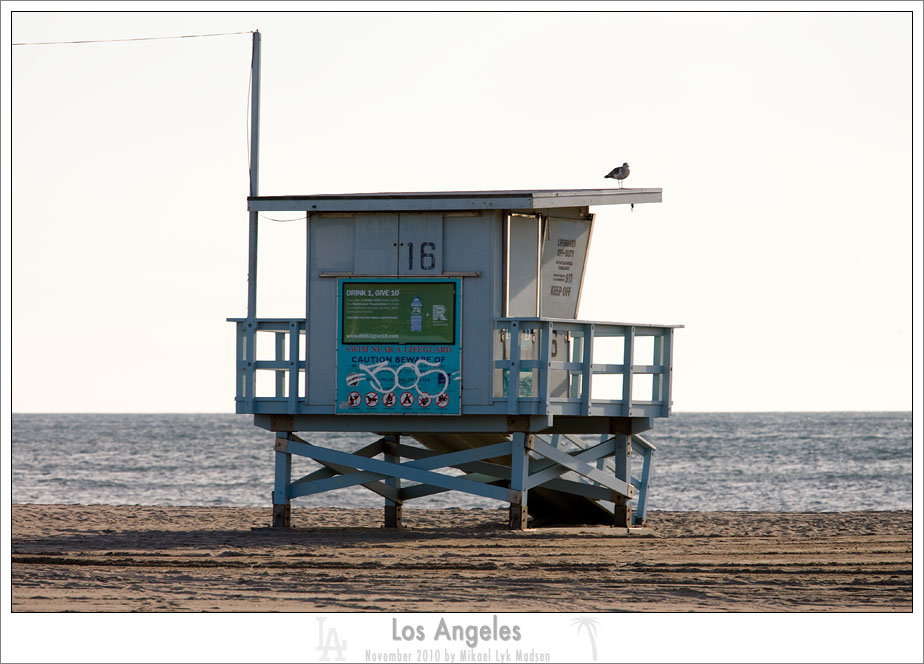 35: Part of the reason I chose LA was also because I then had a chance to see my favorite NHL team again, the horrible Islanders.
Went to 2 games at Staples center..: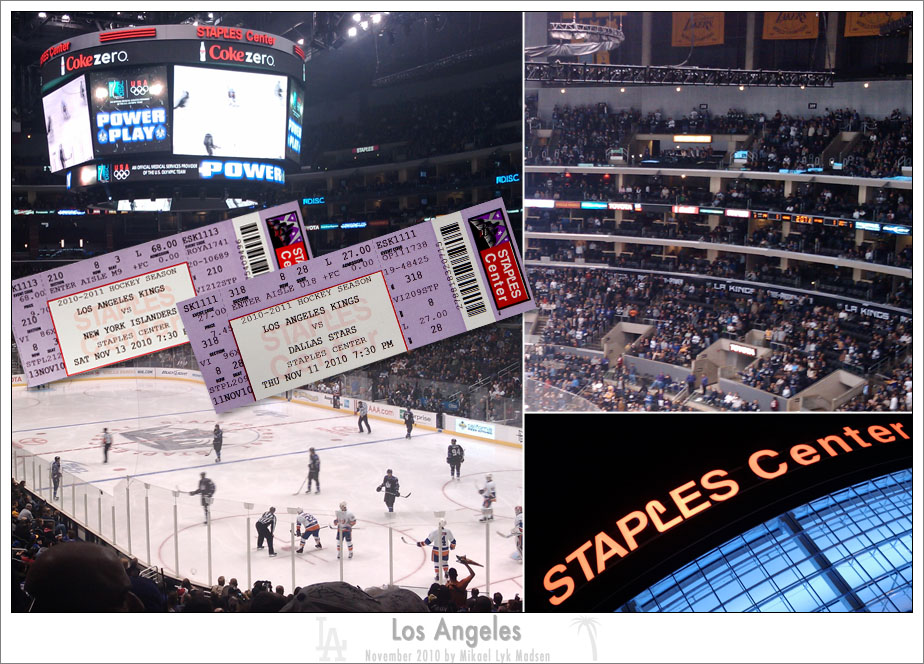 36: ...and one at Honda Center in Anaheim. Unfortunately I couldn't bring my camera so only these crappy mobile shot collages: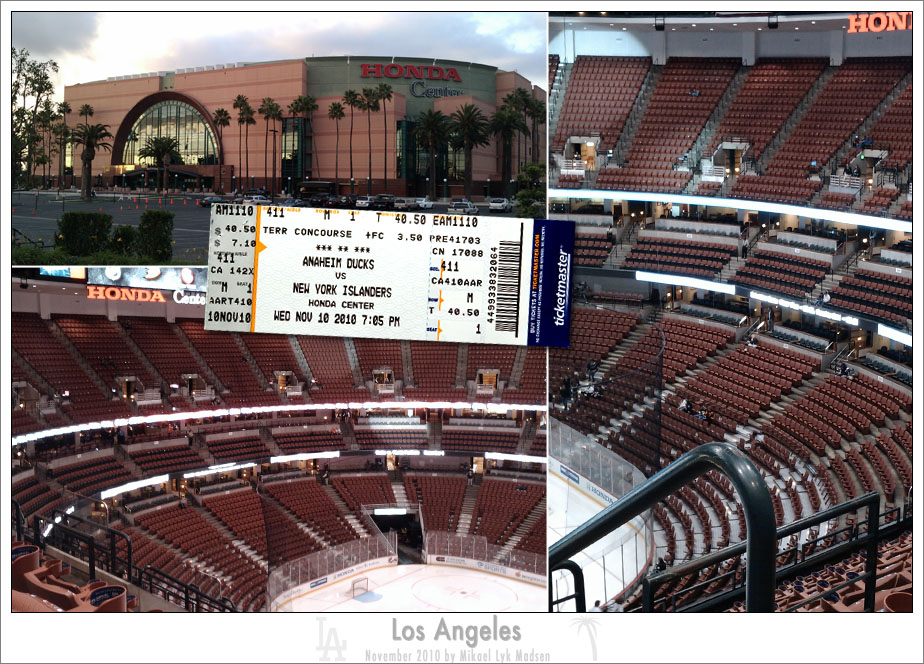 37: As on many other trips I also went to the zoo. Seem like a great place, located in the hills, however a major re-building was under way, so parts of the park was closed off: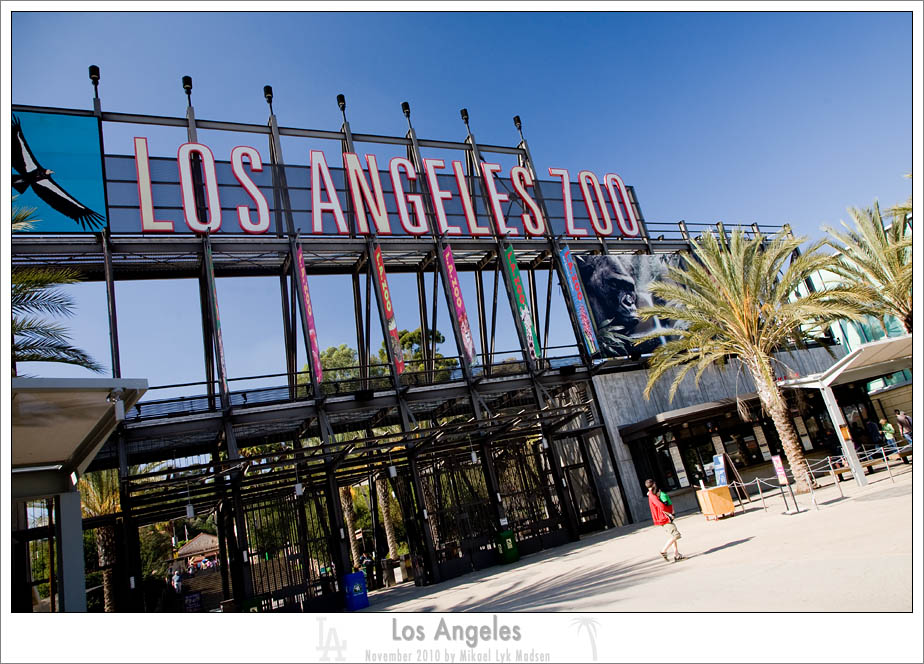 38: A tiger that actually looks alive - cool. So often these animals looks so incredible lazy: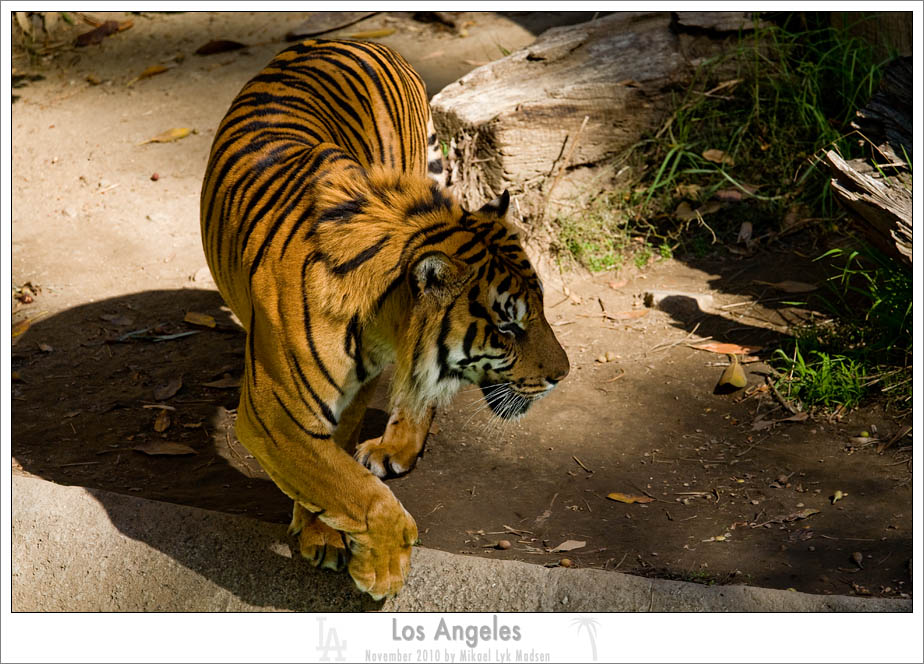 39: Rhino who seems to have lost it's nose: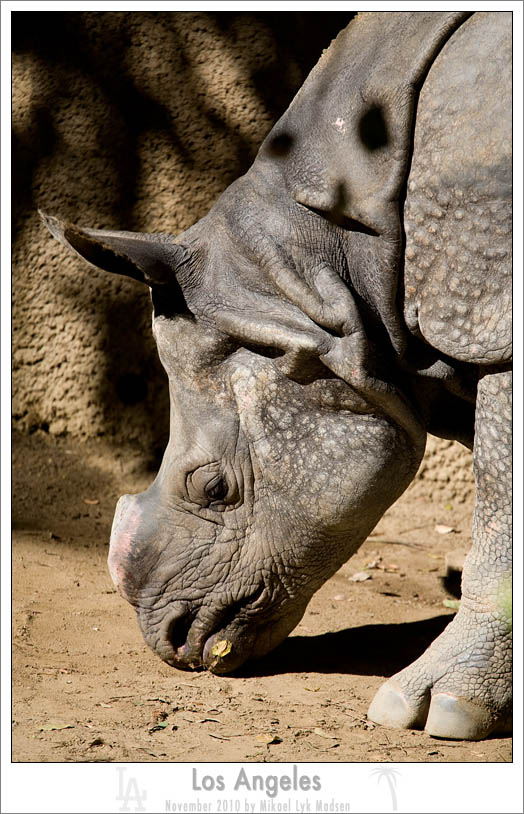 40: Sweet old giraffe: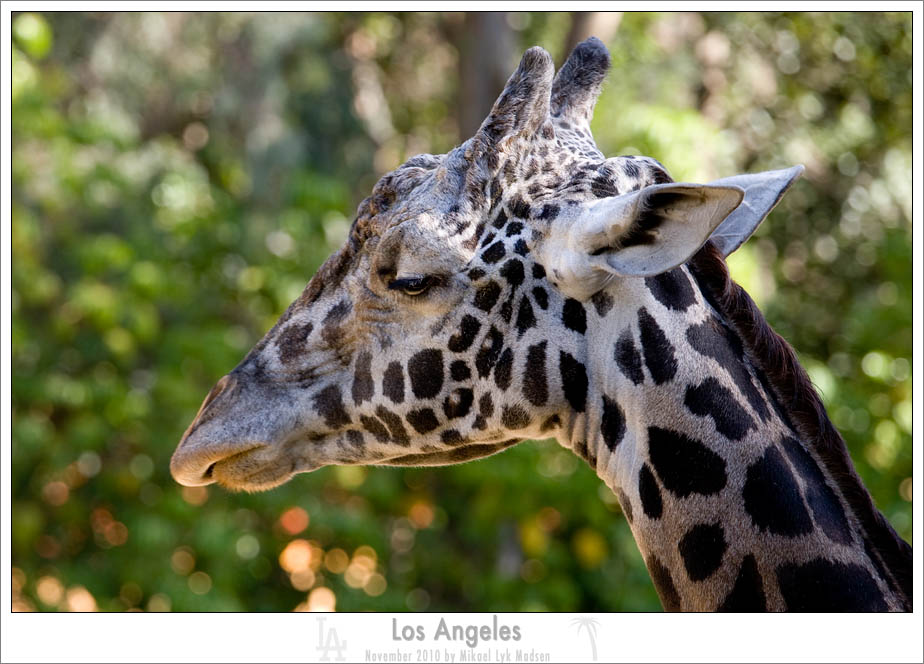 41: Handsome creature: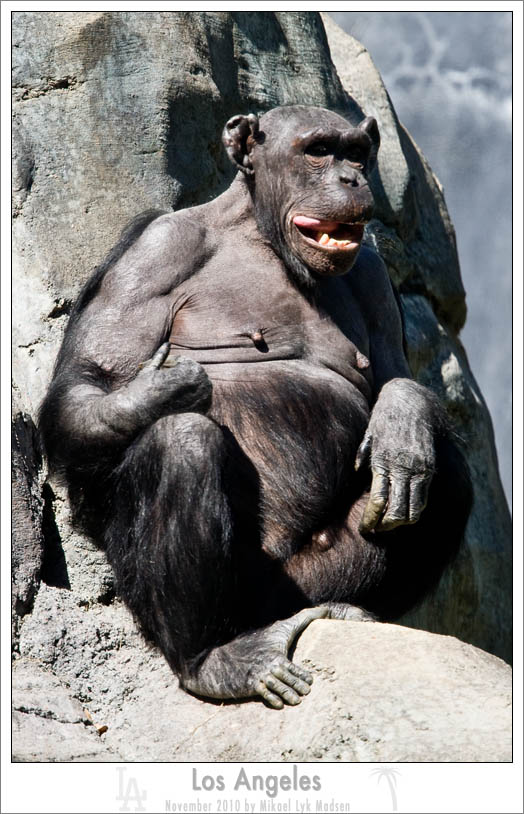 42: Always love the flamingos: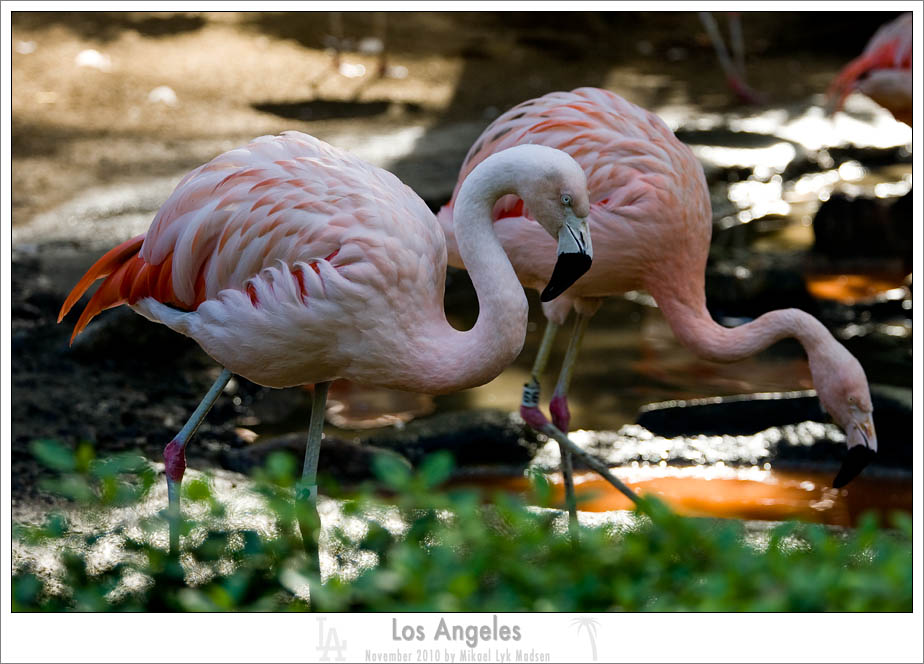 43: Lets end this with something totally different, a skyline shot from a hilly residential hood just north of downtown. I belive the street is called White Knoll Drive: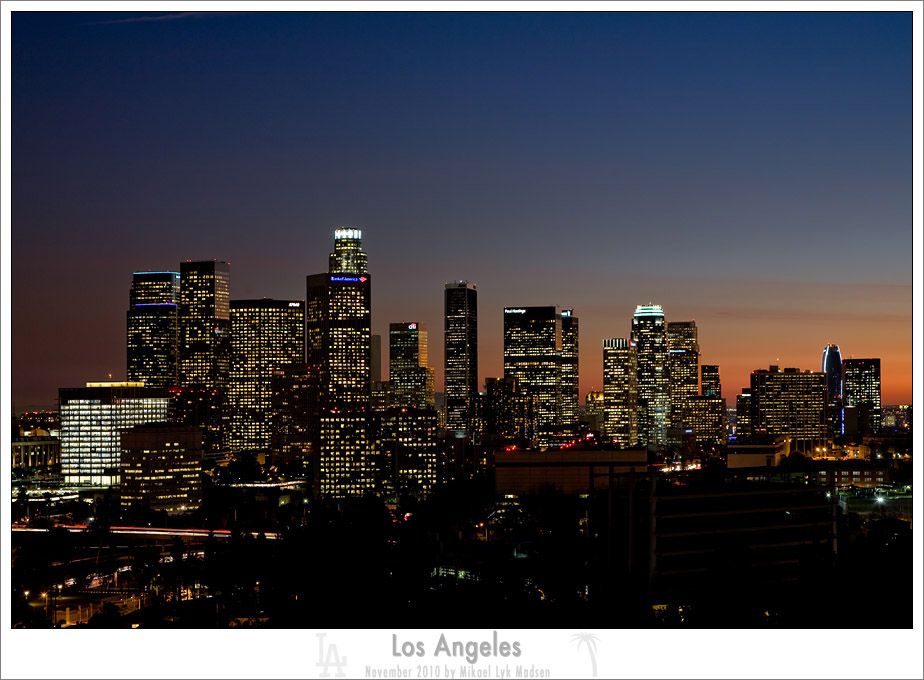 That's it for now, more might come later.