Discussion Starter
·
#1
·
A part of this neighborhood was the site of a big trade exhibition during the late 19th century that was to drum up Southern trade for Louisville buisiness.* It was then subdivided into a fancy residential area.* With a real nice park in the middle.
First, starting on 6th Street, on the fringes of the Cabbage Patch & Limerick neighborhoods, more blue collar for folks working on the nearby L&N, and adjacent factories.* The Cabbage Patch is probably familiar to old movie fans as a movie "Mrs Wiggs of the Cabbage Patch" was 1942 melodrama starring Pauline Lord, Zasu Pitts and WC* Fields.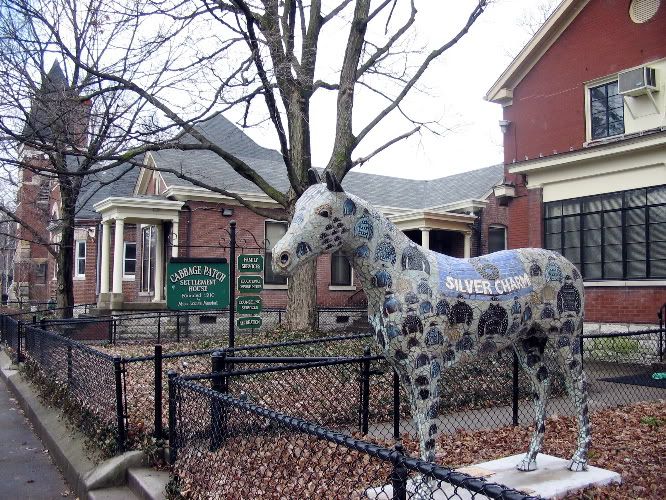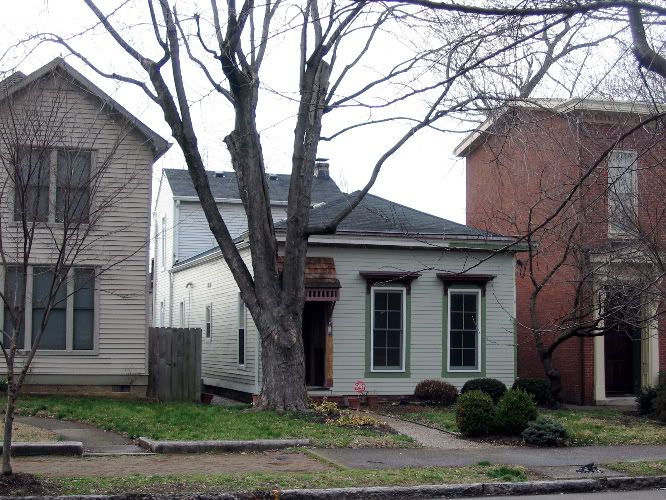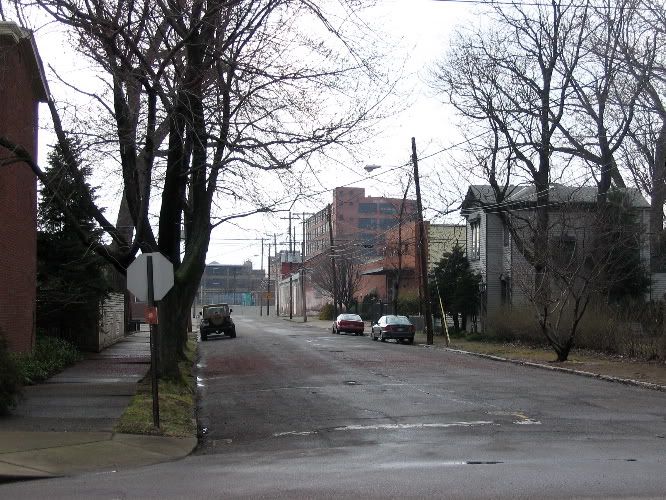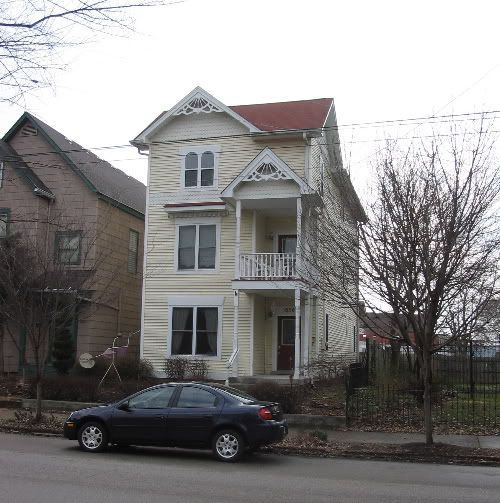 Moving onto Ormsby Street...a street of grand apartment buildings and mansions.* Not as well known as St James Court, this is also a great Old Louisville Street with some really impressive old buildings.* I love these first two...neo Romesque becomes almost Art Noveau here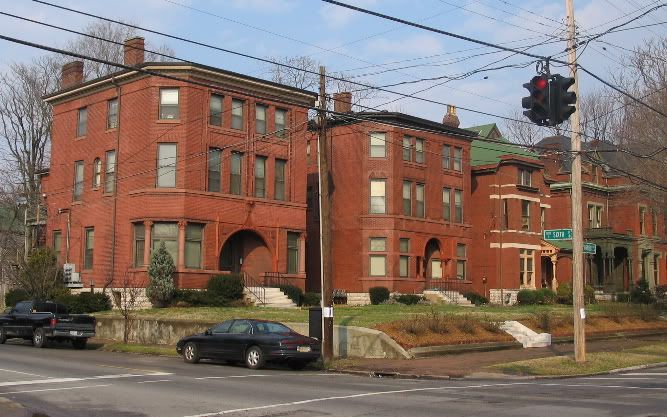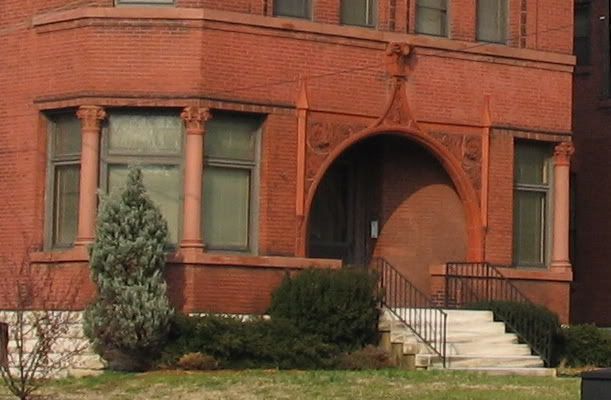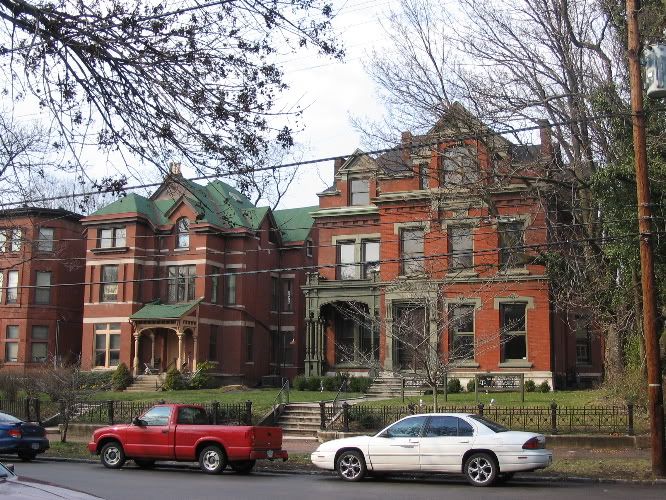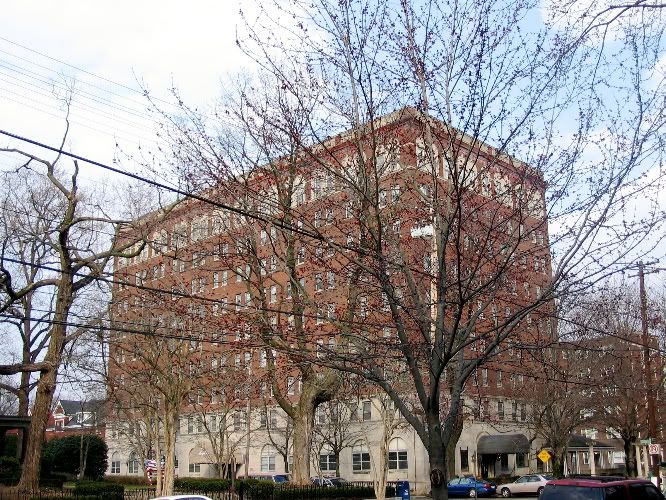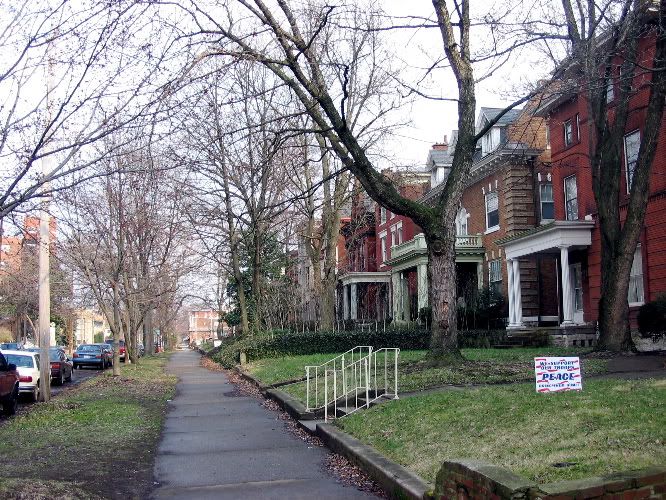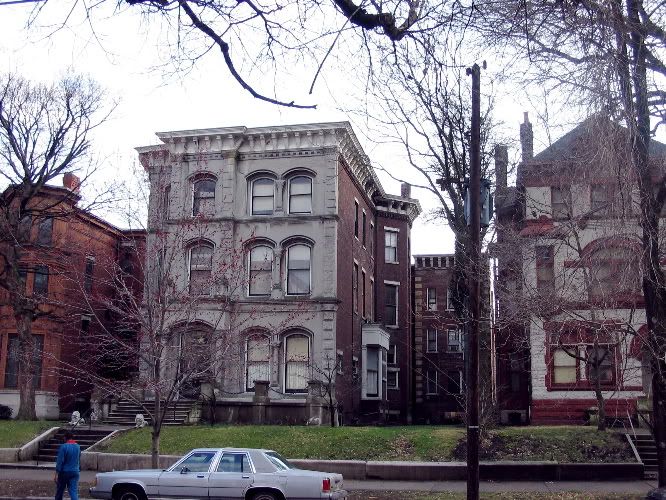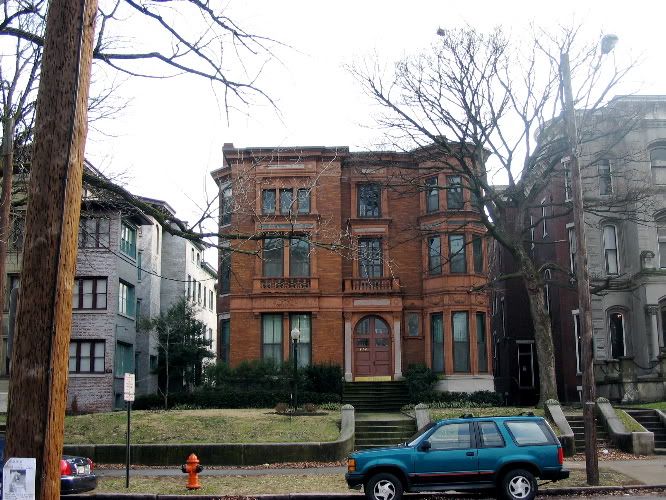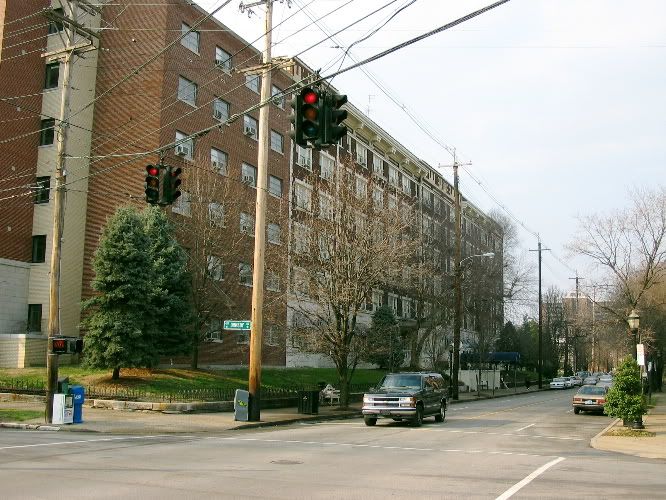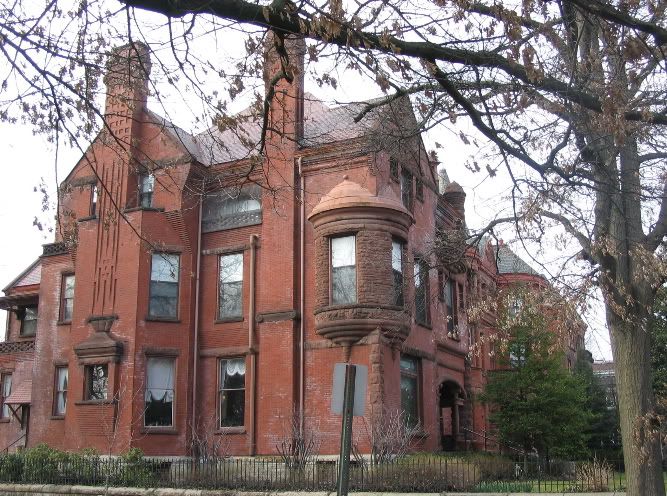 Now for Central Park.* On Louisvilles better (maybe best?) urban parks, this was a former estate, redesigned as a park by either Fredrick Law Olmstead, or, more likely, his son FLO Jr (since the famous LA was dead at 1903, and turned his firm over to his partners in 1895).
The 1901 plan:
(from the
125th Birthday Site
hosted by Old Louisville.com)
And now the park & surroundings: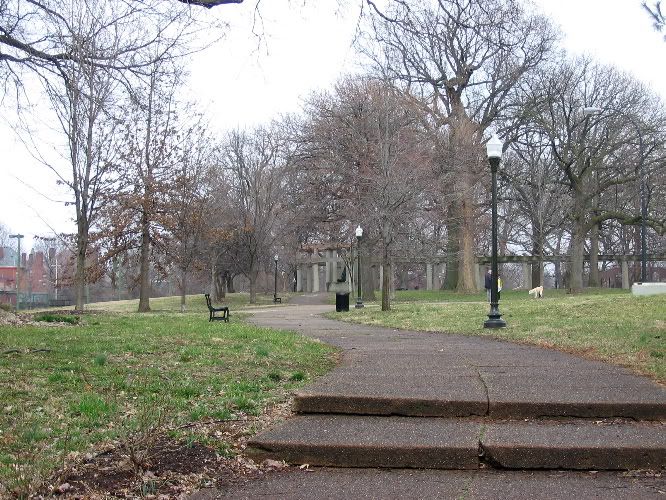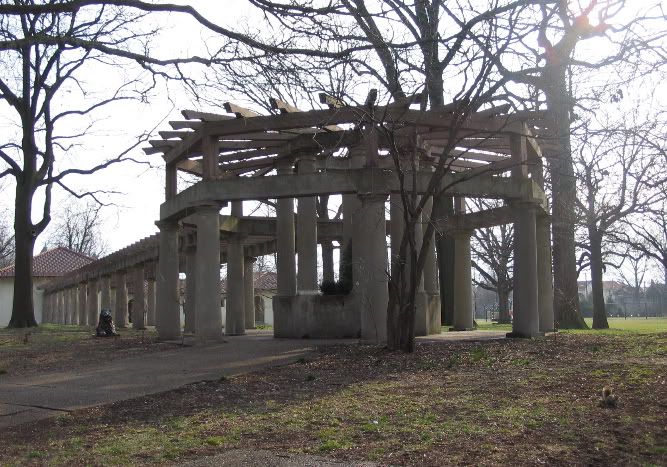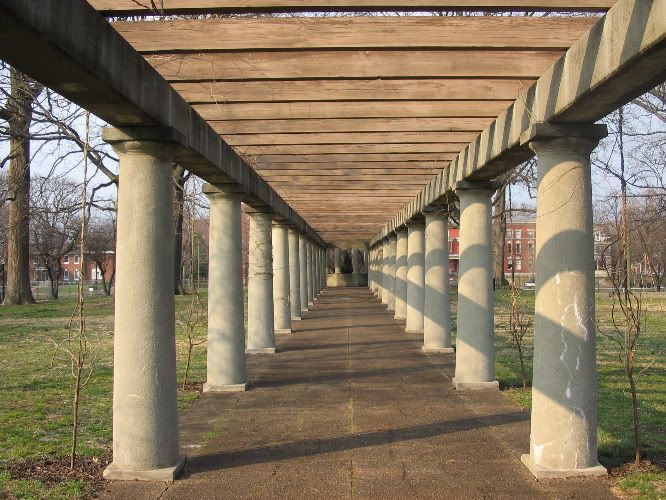 in the summer they have free Shakespear plays in the park (the lighter ones) at this amphitheatre.* The monument works the comedy & tradgedy masks into the capital, and honors the founder of the "Shakespear in the Park".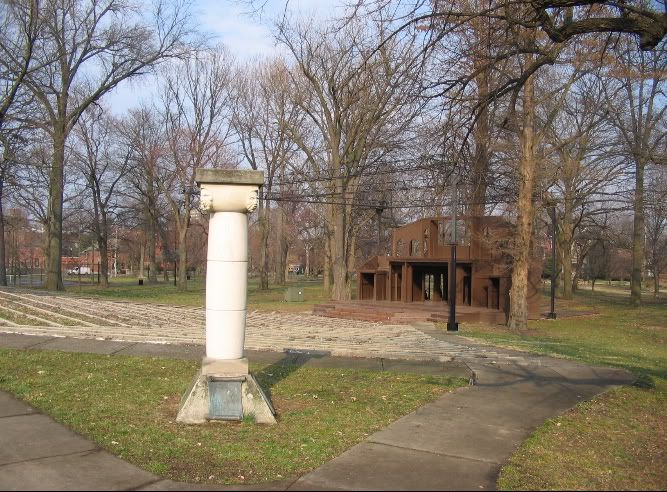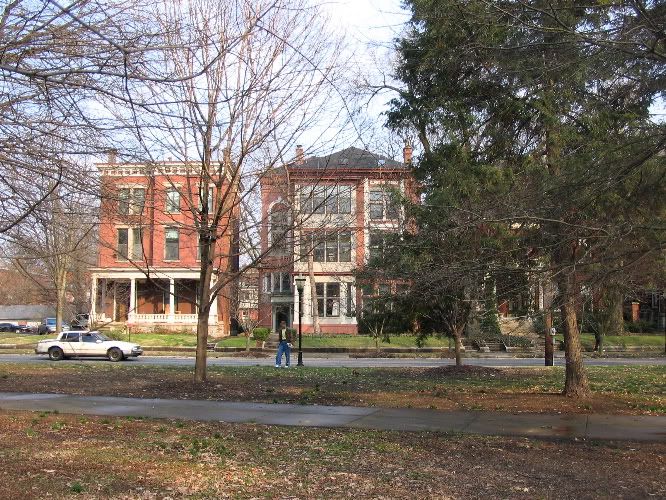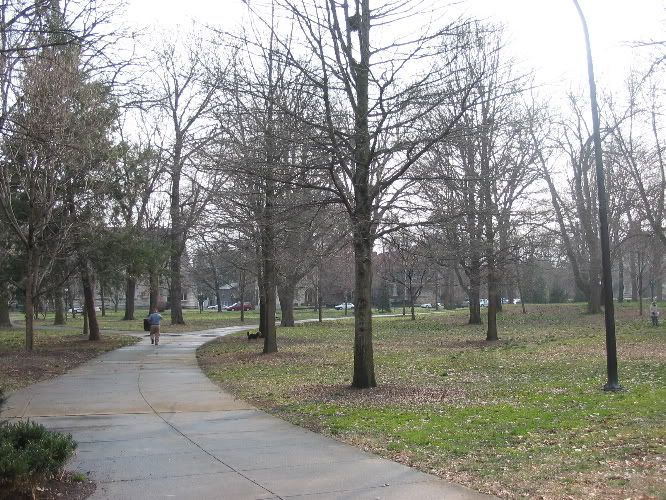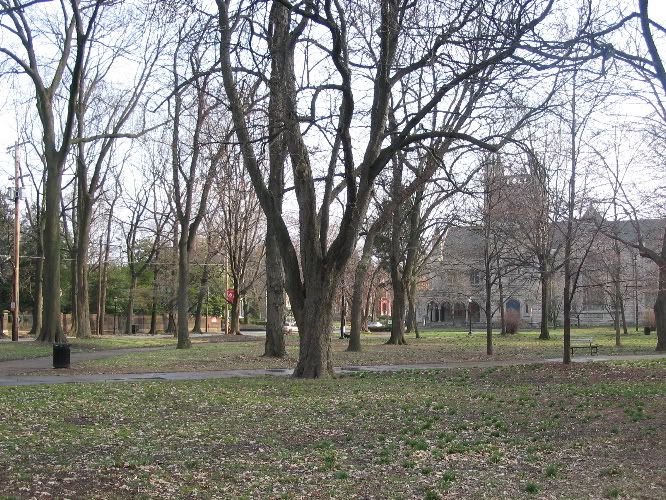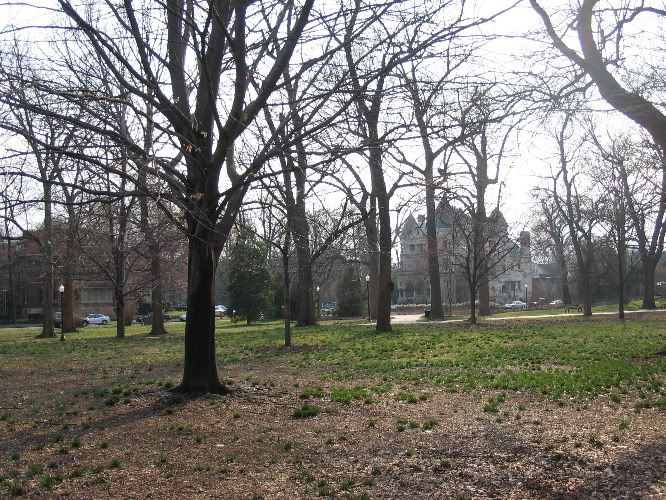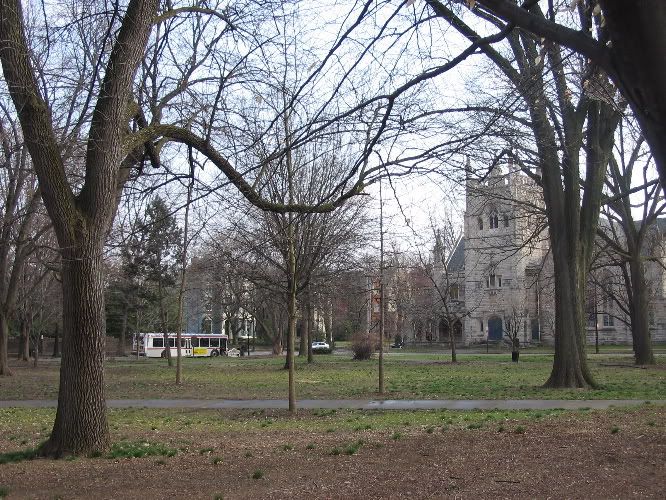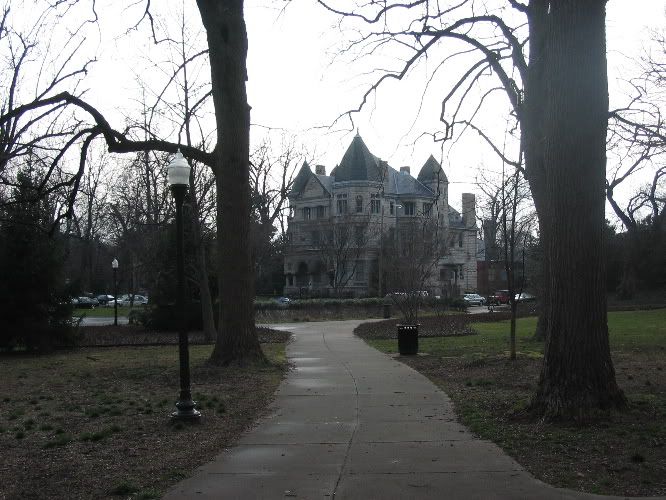 Saint James Court and its wide wooded central lawn begins to appear through the trees...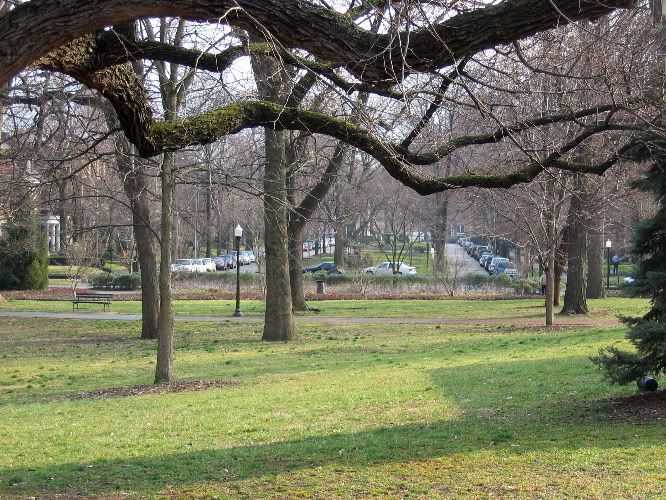 Now the centerpiece neighborhood of Old Louisville.* The Belgravia Court and Fountain Court pix in that Louisville Courts thread are from this neighborhood, too, as Belgravia and Fountain Courts lead off this street...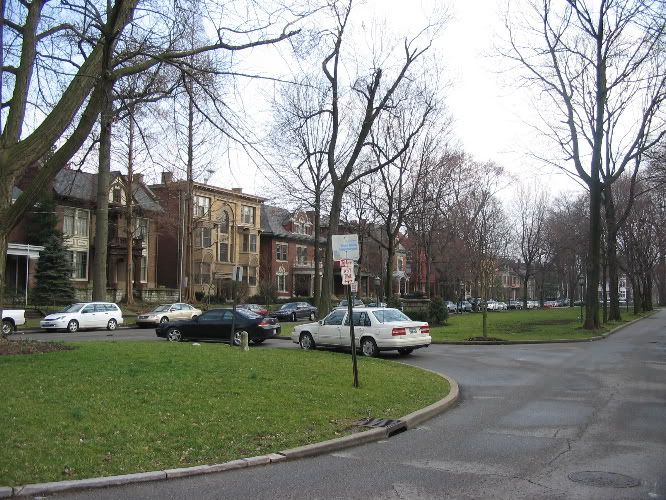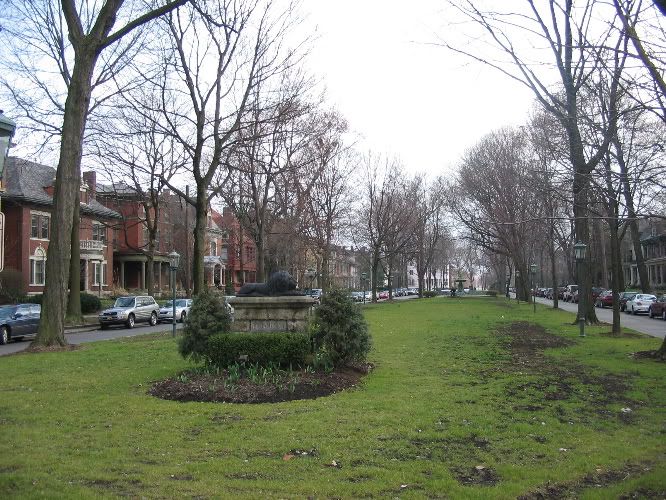 Subtle design of the sidewalks, with the low curbs between the sidewalks and lawns, hex pavers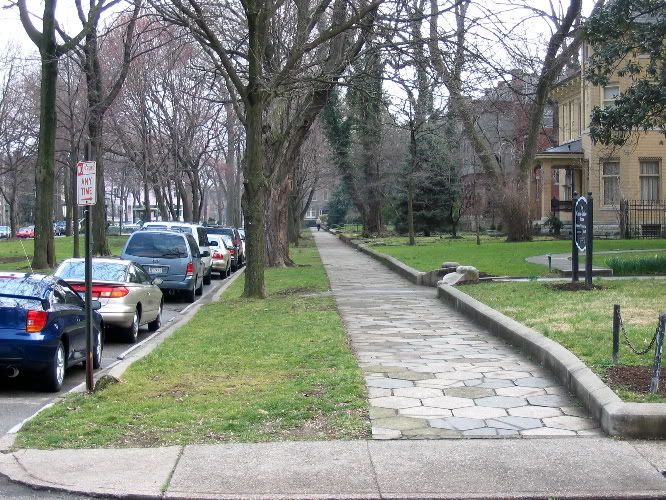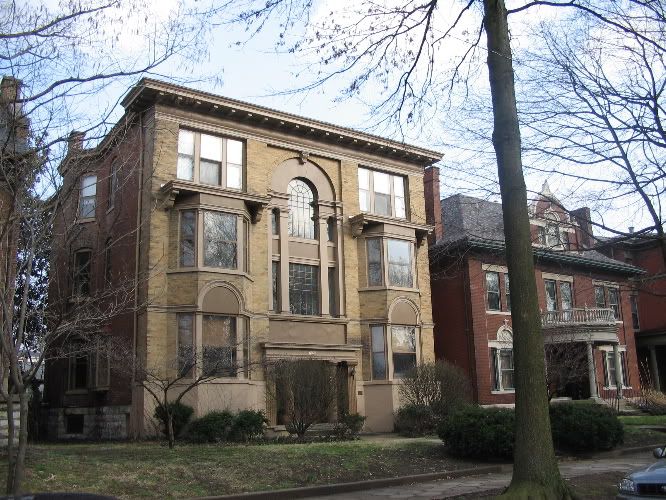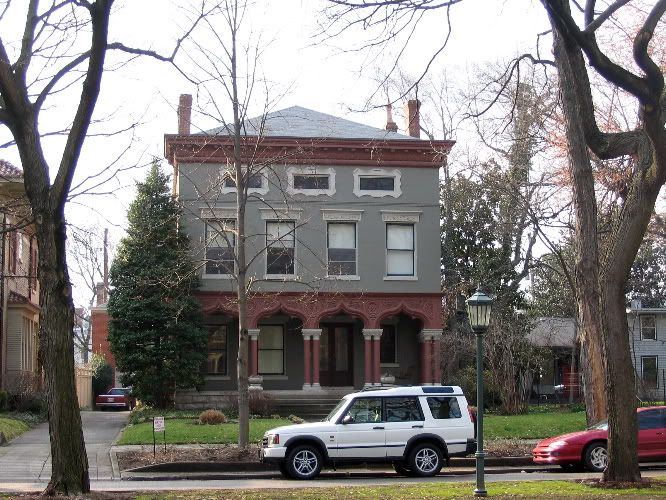 The fountain is the centerpiece of St James Court.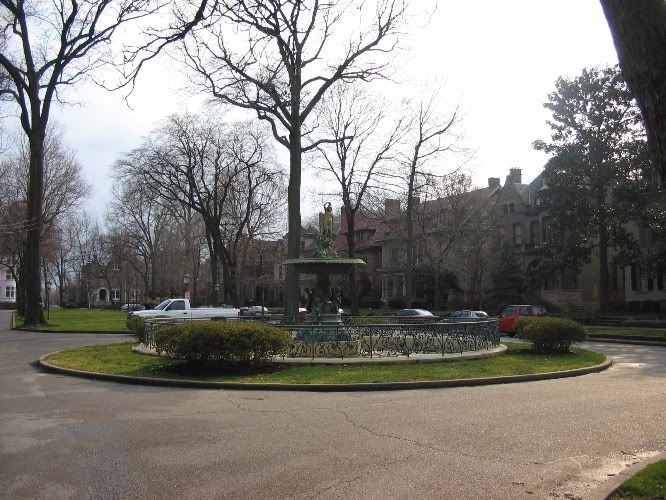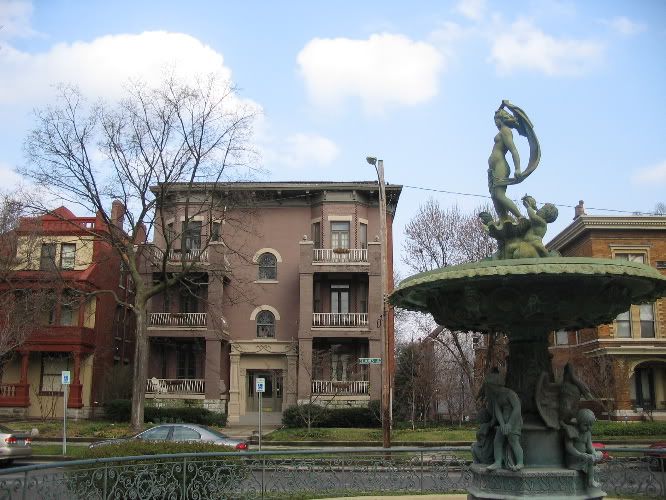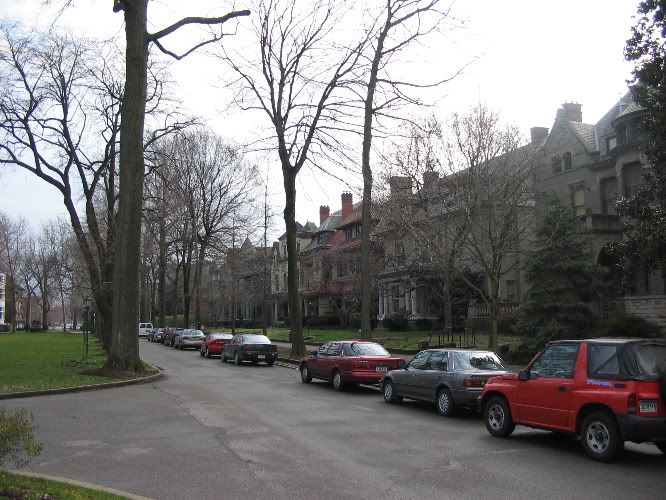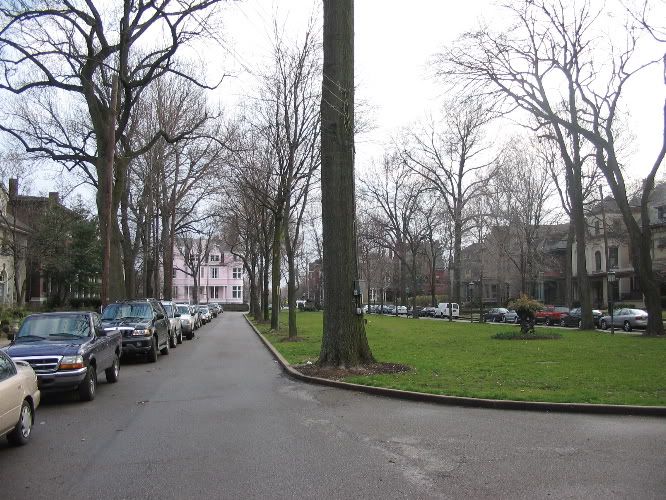 One of the neat things about this neighborhood is the architectural detail on the houses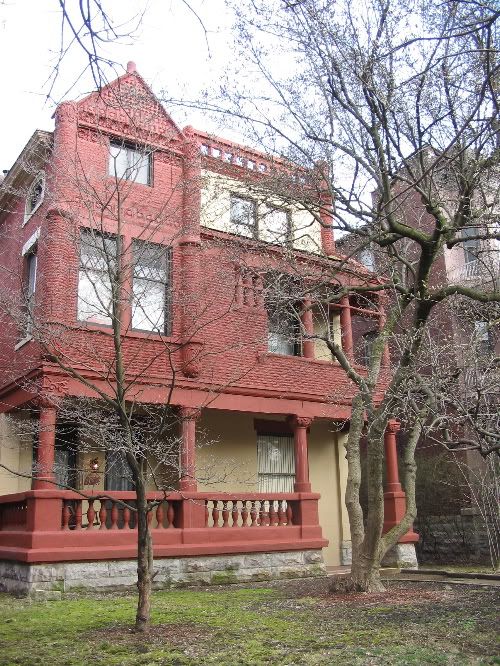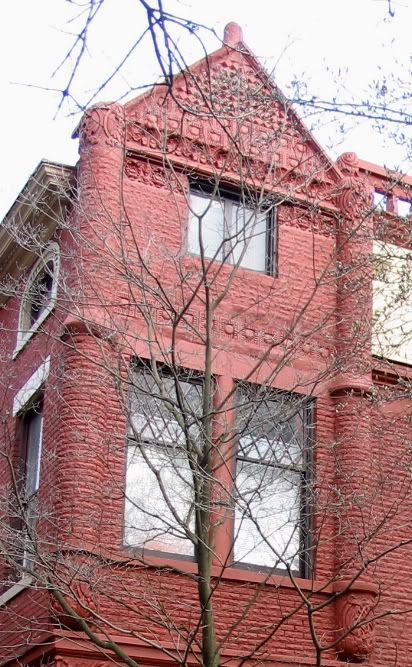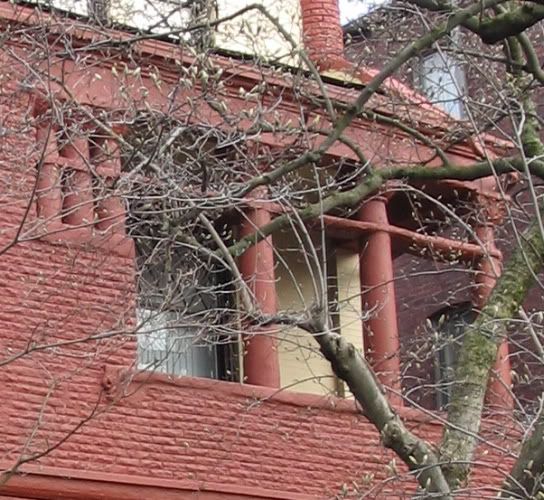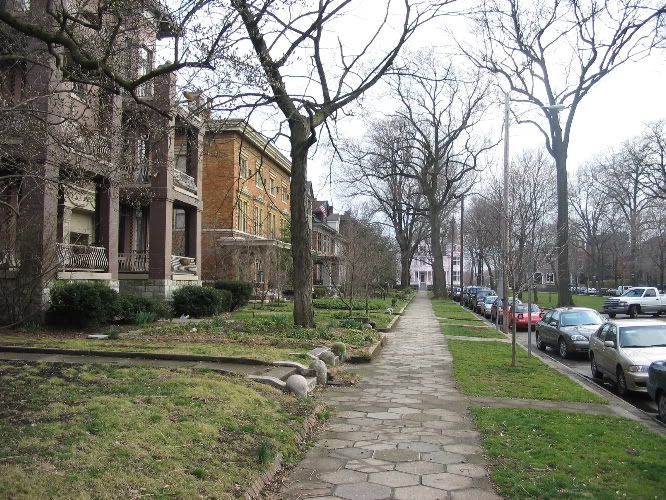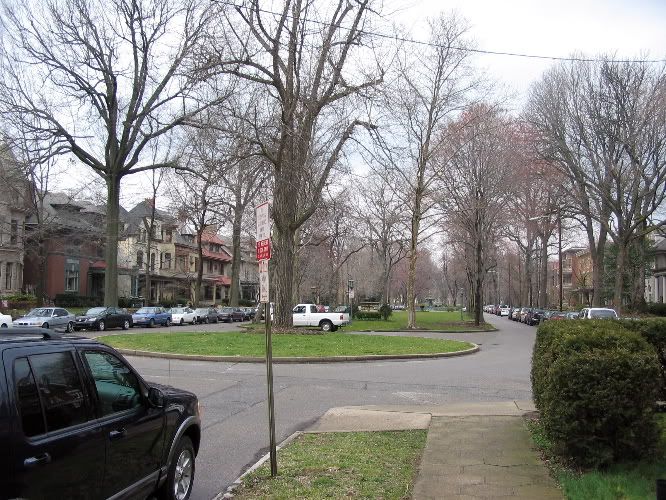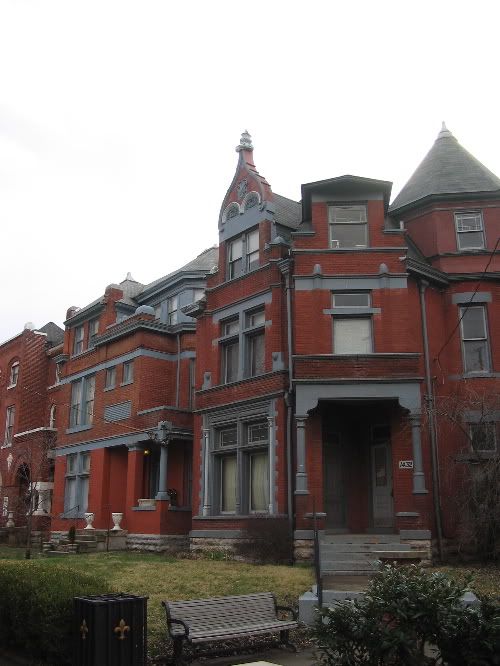 Leaving St James Court, on the other streets of Old Louisville.* Too much to take pix of.* Here are some neat old "French Renassiance" townhouses....Chambord (or Biltmore) on Fourth Street, done up in red brick and terra-cotta.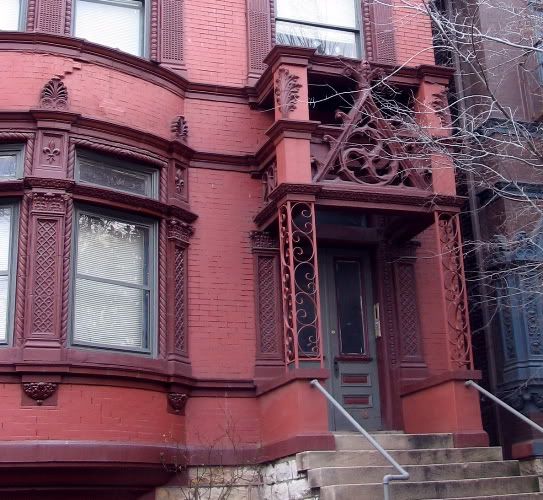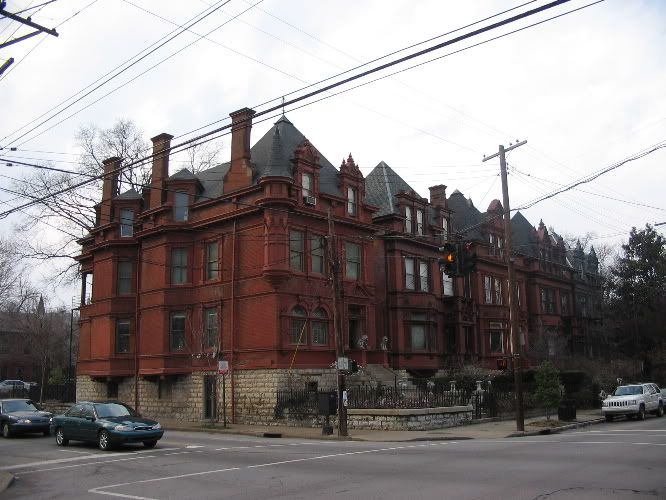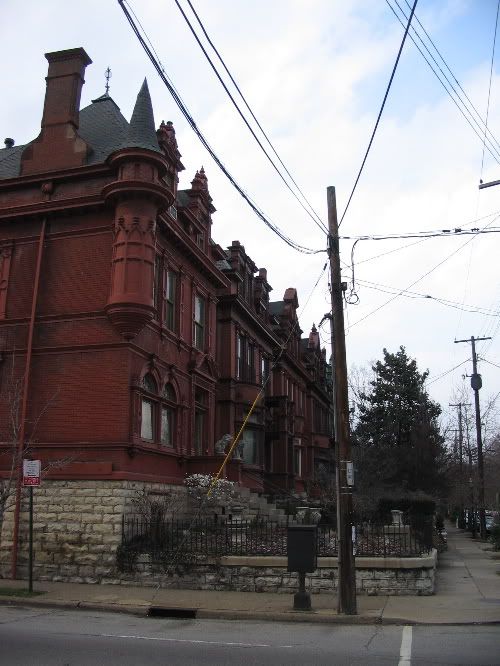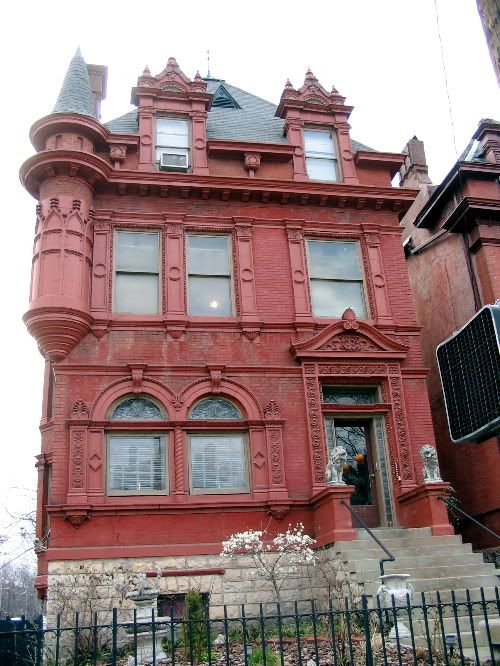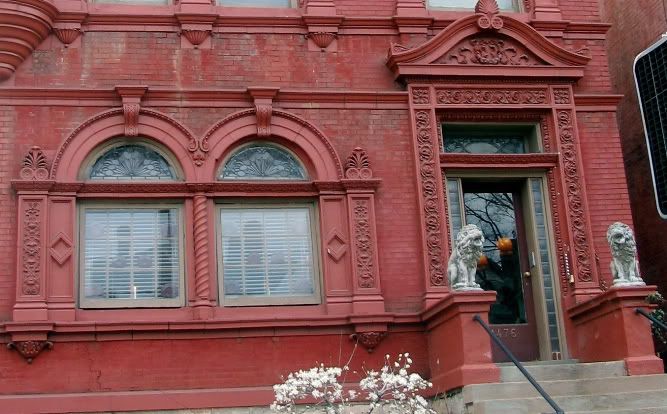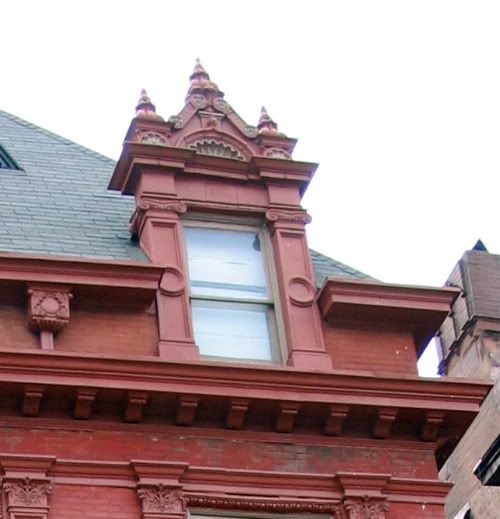 ..and out of Old Louisville, looking s. on Third Street towards the monument across from the UofL campus.* South of here Third goes into a viaduct under the L&N, emerging in South Louisville, and then connects to Southern Parkway....