Discussion Starter
·
#1
·
Lund is the 3rd largest city in the county of Skåne, Sweden. It has one of the 2 most important universities in Sweden and a lot of science and research is situated there. The old town center is very old with many historic buildings, one of Sween's oldest, and in the outskirts youcan find large office buildings in modern style.
Summertime the city is pretty dead though, because of the students go home.



Ideon Gateway is a brand new highrise that is Lund's tallest and is situated in Ideon Science Park in Lund's northern outskirts. It is a mixed office highrise and hotel (Elite Hotel Ideon), 72m tall with 18 floors. The building is one of the most ecological highrises in the world with green roofs, self powered elevators and sun cells panels. The exterior is one of the first higrises in the world to shift colours. Because of a special film it shifts colour from pink to orange to green!

It is Lund's first "skyscraper" (or tall highrise) and has surpassed Allhelgonakyrkan as Lund's tallest highrise (Domkyrkan is only 3rd). Upon completion it is the 3rd tallest highrise in Skåne.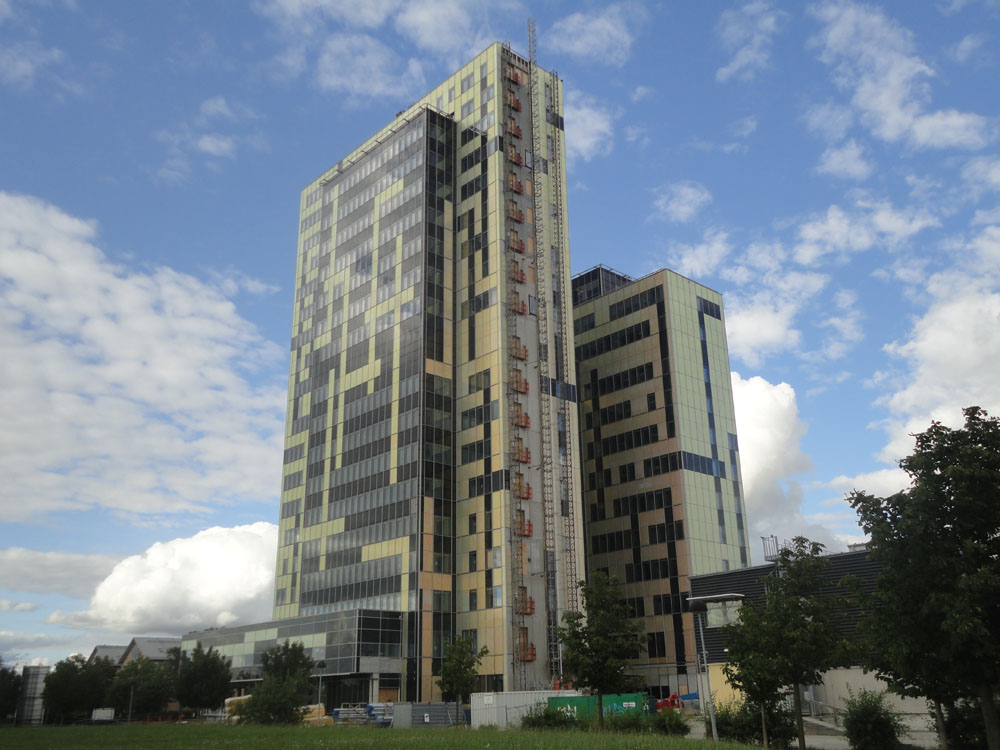 Ideon Gateway from different angles, shifting in different colours.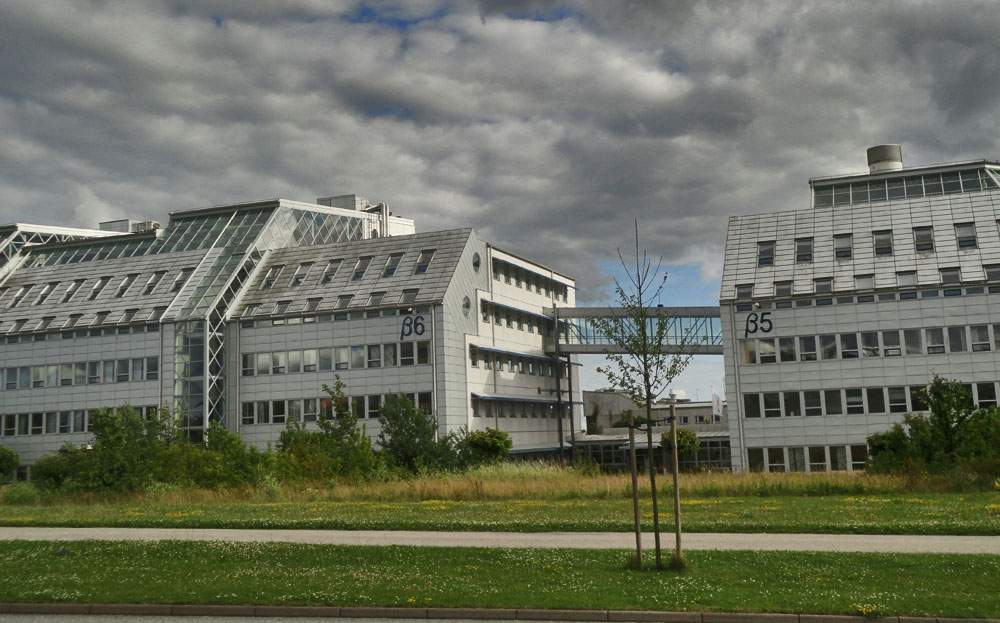 Most office building in Ideon are a bit dull.



An intermodal travel point. It has bus stands, pool car,taxi, bike stands and bike pumps.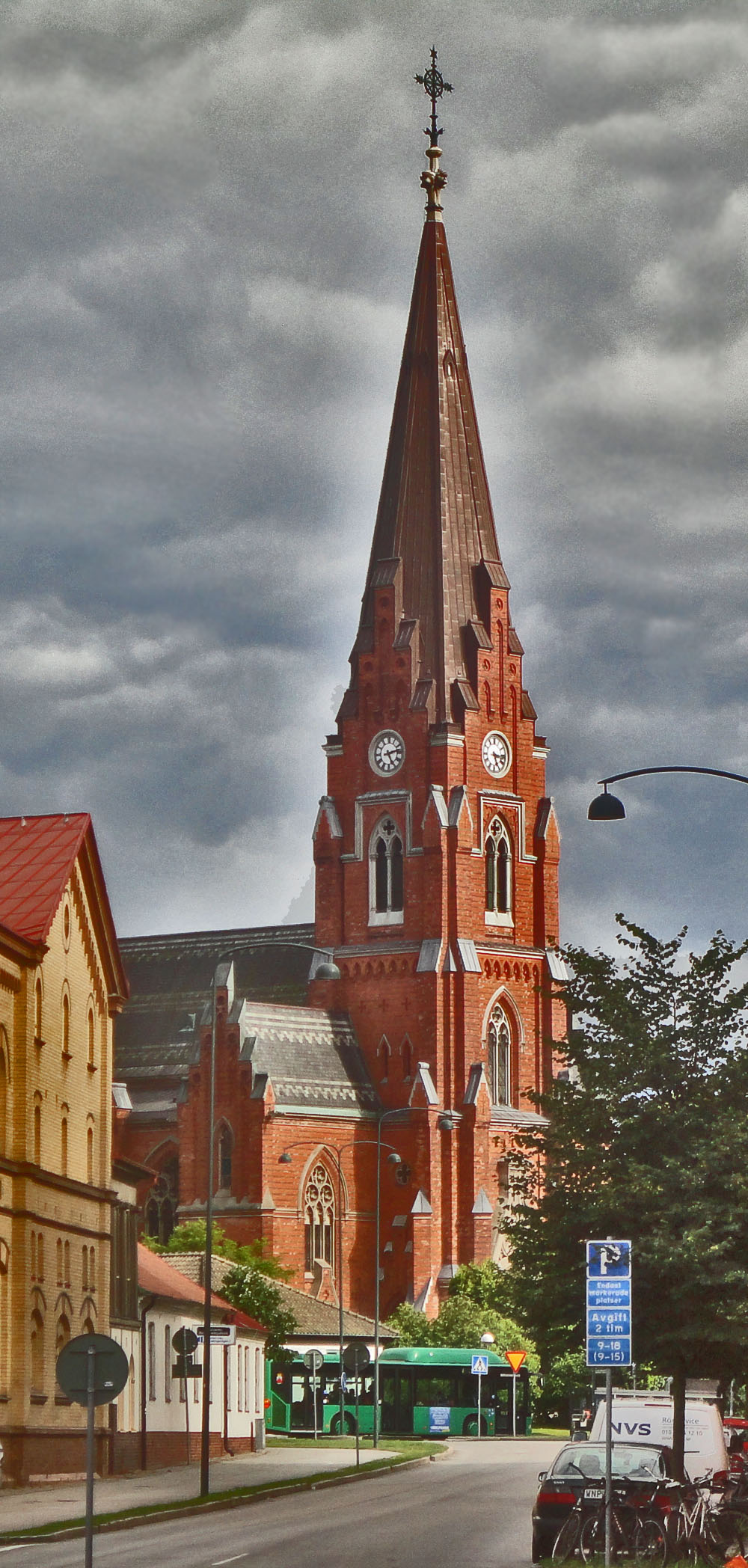 Allhelgonakyrkan, the former tallest building at 72m.