https://www.flickr.com/photos/wyffelsthomas/23233208386/
https://www.flickr.com/photos/wyffelsthomas/23259200795/
https://www.flickr.com/photos/

[email protected]

/23096743961/
https://www.flickr.com/photos/kuanmx/14158809669
Ricoh Gxr A12 m-mount + Zeiss Biogon 21mm f2.8 Penang
by
Eden The Art Of Photography
, on Flickr
https://www.flickr.com/photos/suryahardhiyana/6184902228/in/set-72157627753130870
https://www.flickr.com/photos/kalenvision/14688283395
https://www.flickr.com/photos/aminomewza/14677103106
https://www.flickr.com/photos/harisrahman/14648330297
https://www.flickr.com/photos/

[email protected]

/14292873817
https://www.flickr.com/photos/

[email protected]

/14478114044
_MG_781555 Old Penang architecture 19
by
Pauls Picture Collection
, on Flickr
https://www.flickr.com/photos/zvdy/8317766341/
https://www.flickr.com/photos/zvdy/8317778025/
Penang - GeorgeTown
by
Julien Ambrosiano
, on Flickr
http://www.flickr.com/photos/

[email protected]

/7005001598/
Penang 100
by
MangoTree.Moon
, on Flickr
http://www.flickr.com/photos/

[email protected]

/5338346159/
16.03.2015 - Penang, Georgetown (1)
by
Le Métayer Alain
, on Flickr
Kapitan Keling Mosque
by
Mohd Jerald Pinto
, on Flickr
Penang
by
William Cheng
, on Flickr
http://www.flickr.com/photos/hisham_amat/8597029579/
Penang
by
William Cheng
, on Flickr
https://www.flickr.com/photos/

[email protected]

/14696893633
http://www.flickr.com/photos/

[email protected]

/7771869370/
https://www.flickr.com/photos/

[email protected]

/13533649645
https://www.flickr.com/photos/

[email protected]

/13533506375
https://www.flickr.com/photos/

[email protected]

/13533911404
https://www.flickr.com/photos/

[email protected]

/13534057623
https://www.flickr.com/photos/

[email protected]

/13533342315
PDC1
by
Intel APAC
, on Flickr
http://www.panoramio.com/photo/50260342
http://www.flickr.com/photos/maf1469/6213426605/
http://www.flickr.com/photos/

[email protected]

/5338364073/
http://www.flickr.com/photos/tehnf/6649555227/
http://www.flickr.com/photos/

[email protected]

/7785644982/
http://www.flickr.com/photos/

[email protected]

/7785607990/
http://www.flickr.com/photos/thedumbestass/5726475522/in/set-72157626821108538
Penang
Penang is the name of an island in the Straits of Malacca, located on the north-west coast of peninsular Malaysia. A resident of Penang is colloquially known as a Penangite.
Code:
Capital	               George Town
Area
 - Total	        1,046.3 km²
Population
 - 2006 estimate	1.47 million
 - Density	        1404.91/km²
Transportation:
Penang International Airport
by cooltemper
Penang Bridge
by pablo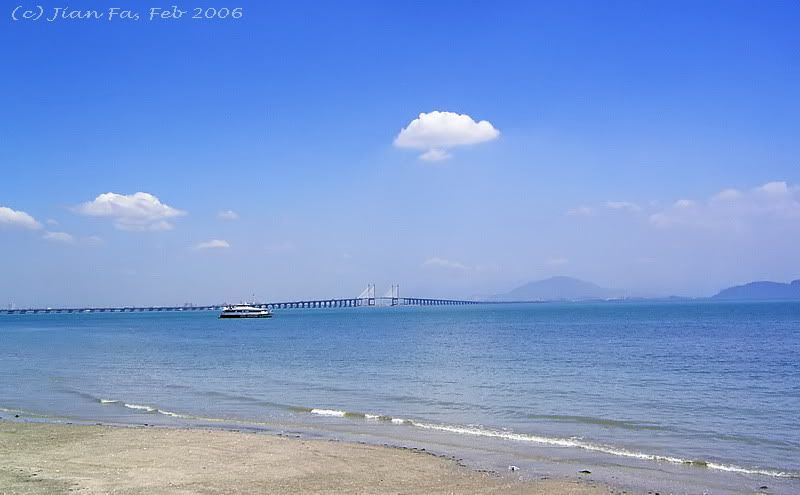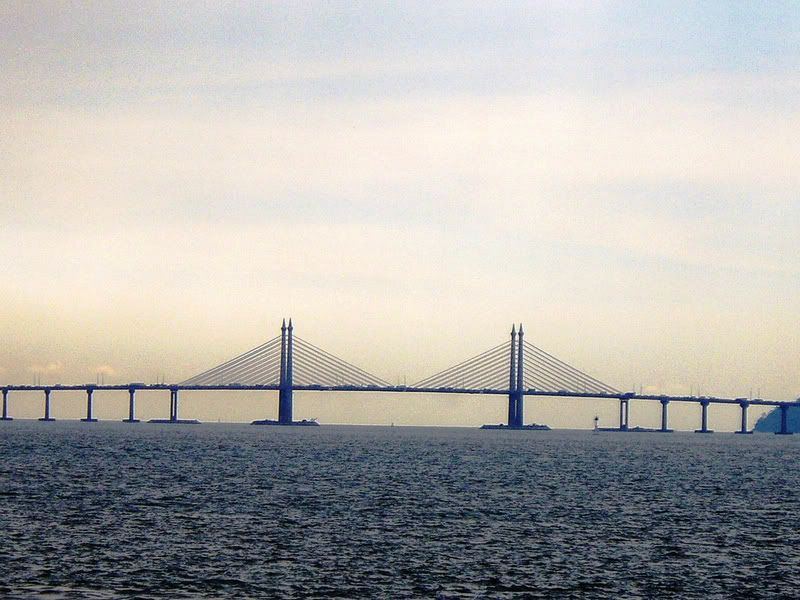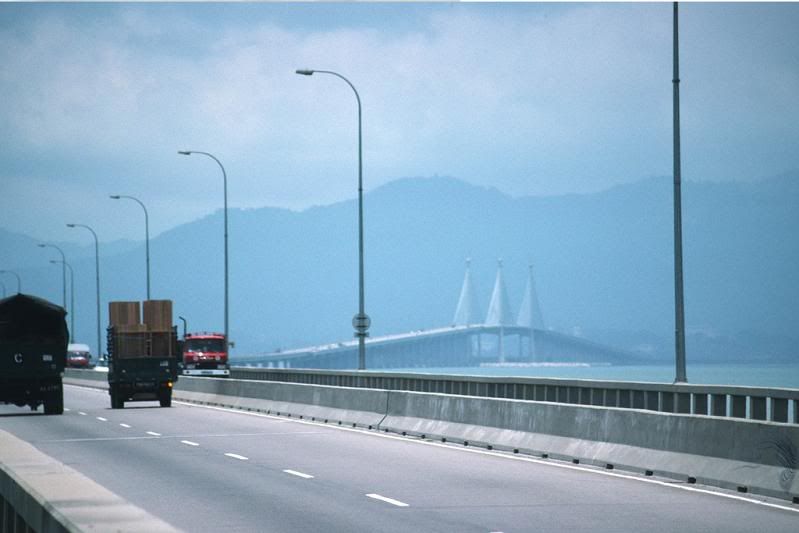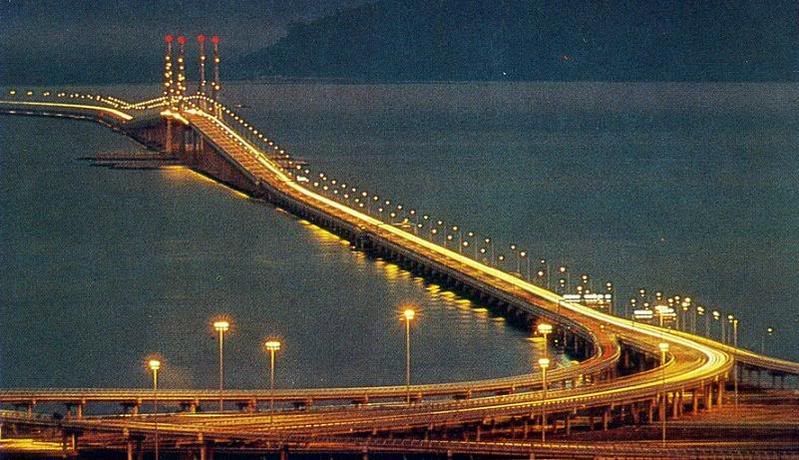 The state is geographically and administratively divided into two sections:

-

Penang Island

: an island of 293 square kilometres located in the Straits of Malacca; and

-

Seberang Perai

(used to be known as Province Wellesley): a narrow hinterland of 760 square kilometres on the Malay peninsula across a narrow channel whose smallest width is 4 km (2.5 miles). It is bordered by Kedah in the north (demarcated by the Muda River) and east, and Perak in the south.

The body of water between Penang Island and Seberang Perai is the North Channel to the north of George Town and the South Channel to the south of George Town. Penang Island is irregularly shaped, with a granitic, hilly and mostly forested interior, the highest point being Western Hill (part of Penang Hill) at 830 metres above sea level. The coastal plains are narrow, the most extensive of which is in the northeast which forms a triangular promontory where George Town, the state capital is situated. The topography of Province Wellesley is mostly flat.

Butterworth

, the main town in Province Wellesley, lies along the Perai River estuary and faces George Town at a distance of 3 km (2 miles) across the channel to the east.
Butterworth Station
by Jason of ktmrailwayfan.com
by mfahmy of ktmrailwayfan.com
Old Penang Railway Station
Built in 1907, this is the only station in Malaysia that does not have tracks and of course no trains too. Passengers used to wait here to be ferried to Butterworth Railway Station. It's was bought over by Customs and Immigration in 1972 for RM500,000! The clock works till today.