It was a time ago that I took pictures of Turning Torso(the
weather has not been so good). But since the facade is almost
completed and the building has reached its full height -190 m(and
the weather was ok) I decided to go to Västra Hamnen and take
some new shots from the construction site.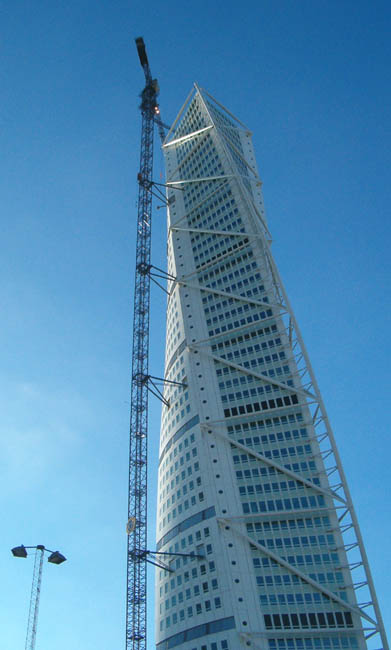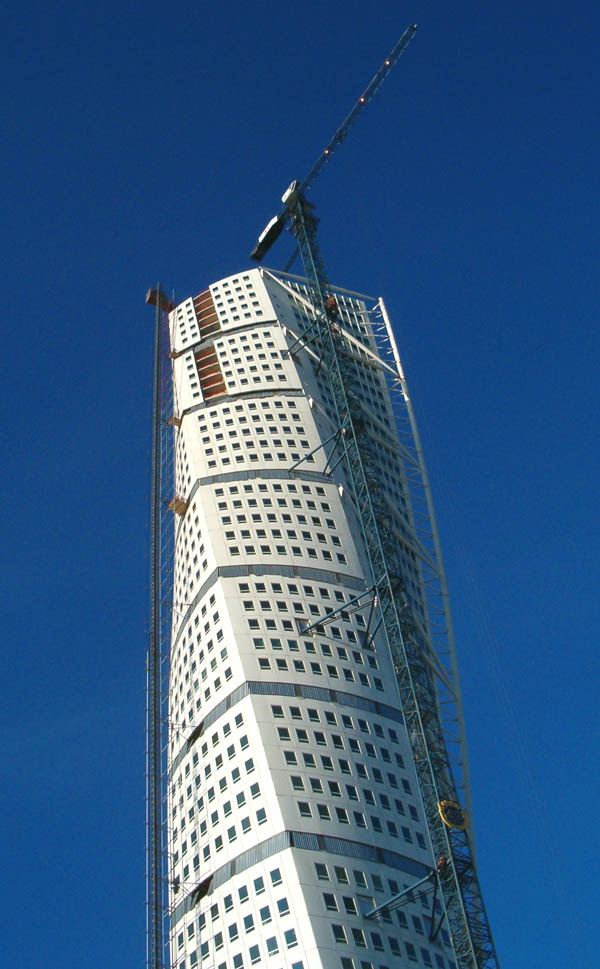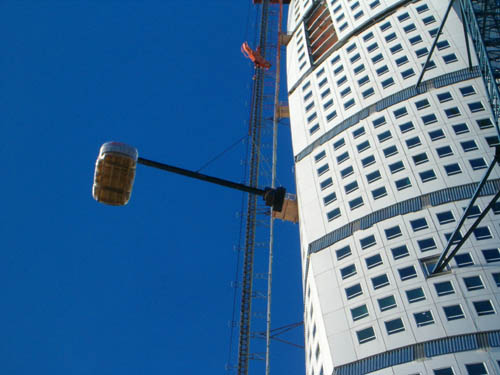 Close ups of Turning Torso.Building material is going
up with cranes. Very cool to see in reality!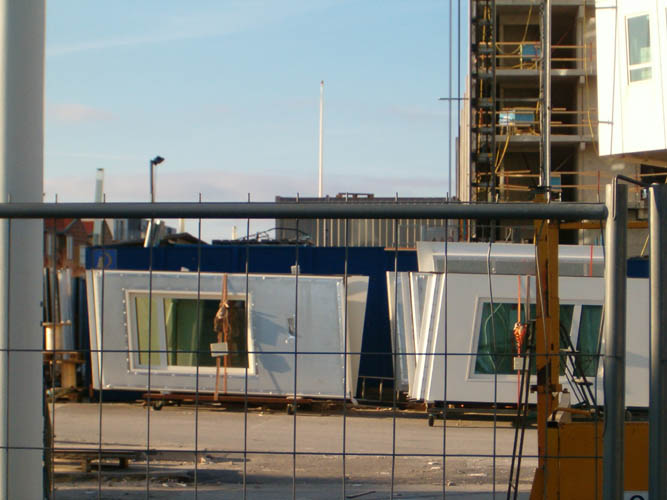 Note these windows. They will soon be part of this famous building!
These Västra Hamnen residences are just next Turning Torso.
The new Västra Hamnen skyline seen from the long local beach Ribersborg.
Note that TT mirrors in the water.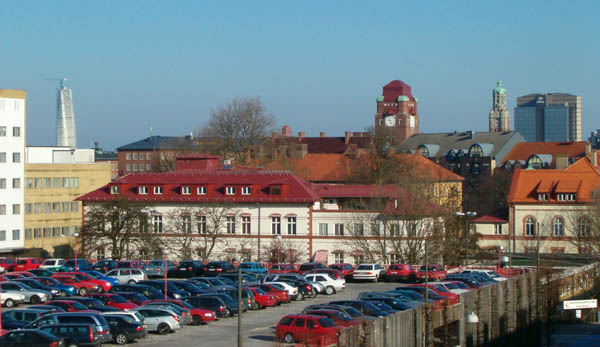 Bonus: Turning Torso/Malmö skyline seen from the roof of the Lidl store
next to where I live.