Hi folks,
I flew from Stuttgart via Atlanta to Sacramento and back (April 15 - April 29/30); also from Sac to LA (4/18-4/22). From my plane windows, I took a lot of pictures of the earth below. See what I got:
STR-ATL
Clouds over Europe, so here we go over eastern Canada: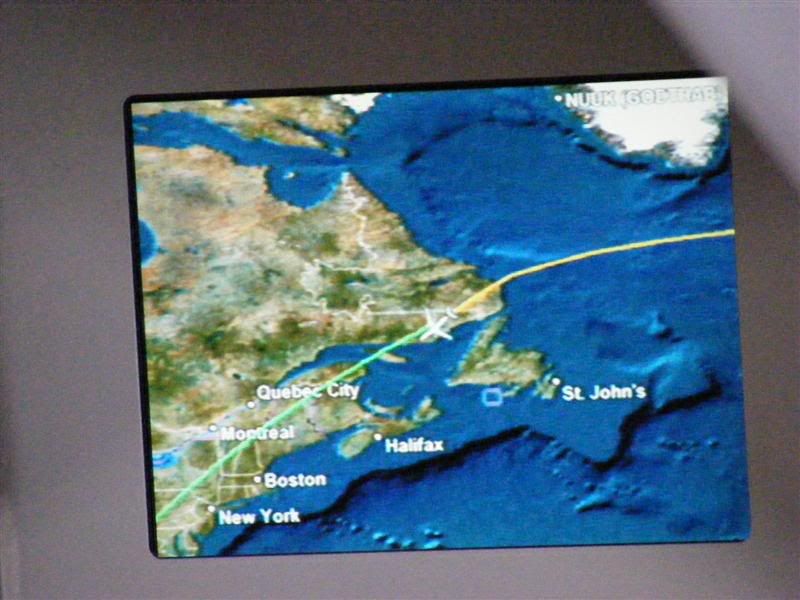 That's what a river looks like if not touched by humans: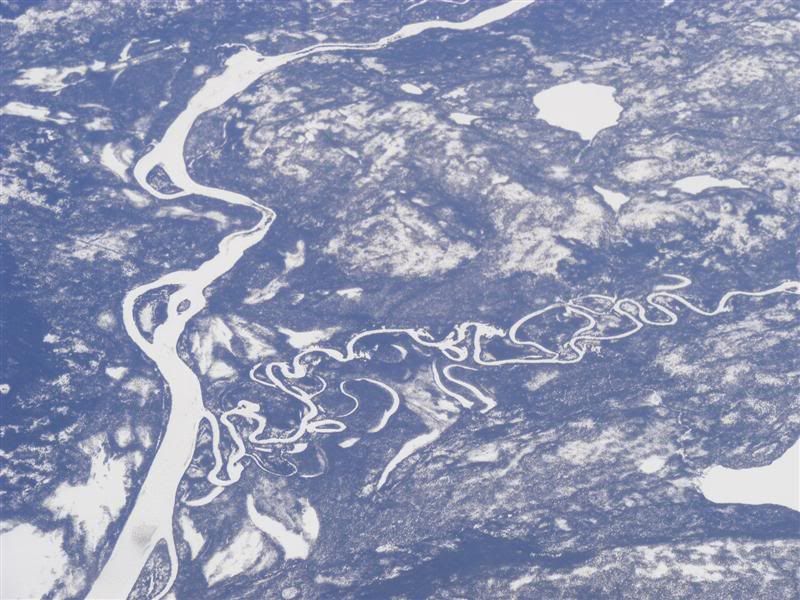 St.Lawrence River
First signs of civilization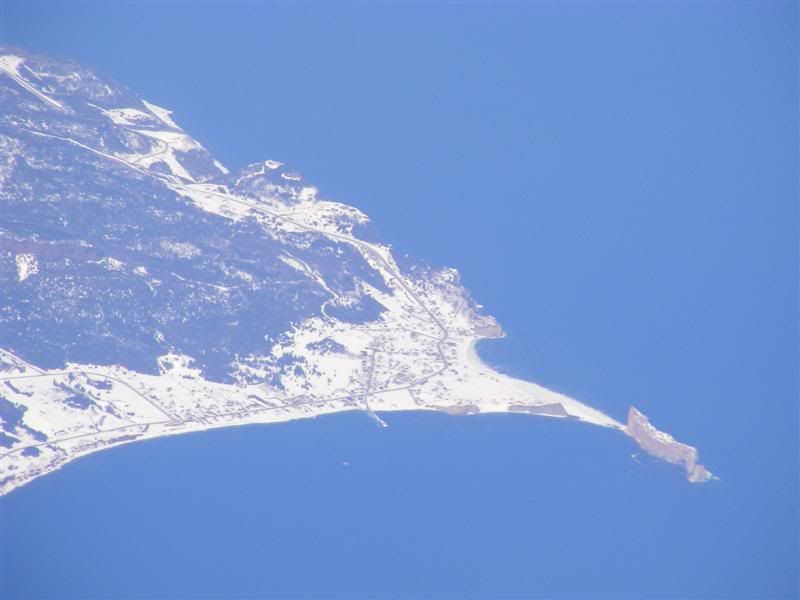 Huh?
Guess the city (the air show wasn't on most of the time [damn movies], so I was pretty much lost and didn't know where we where exactly):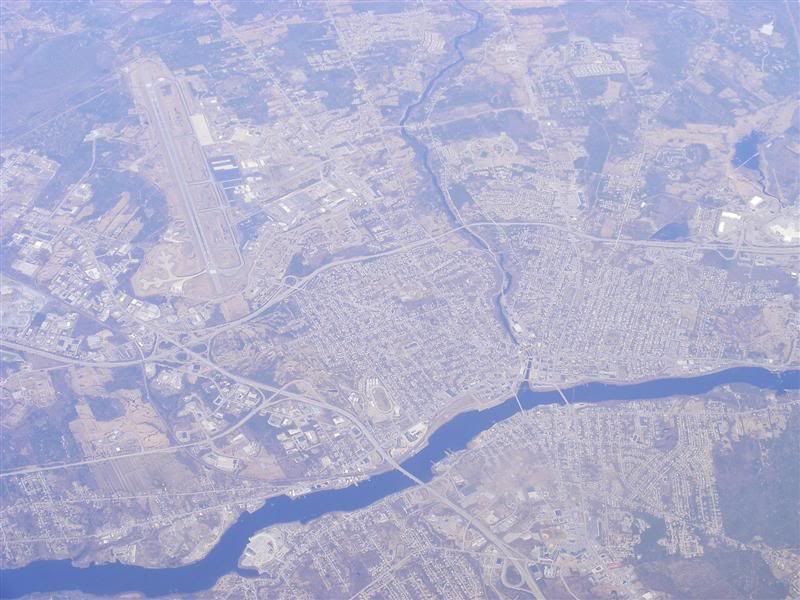 Guess the airport (sorry it's all hazy but the weather was like that - at least clear skies - plus my camera isn't the very best):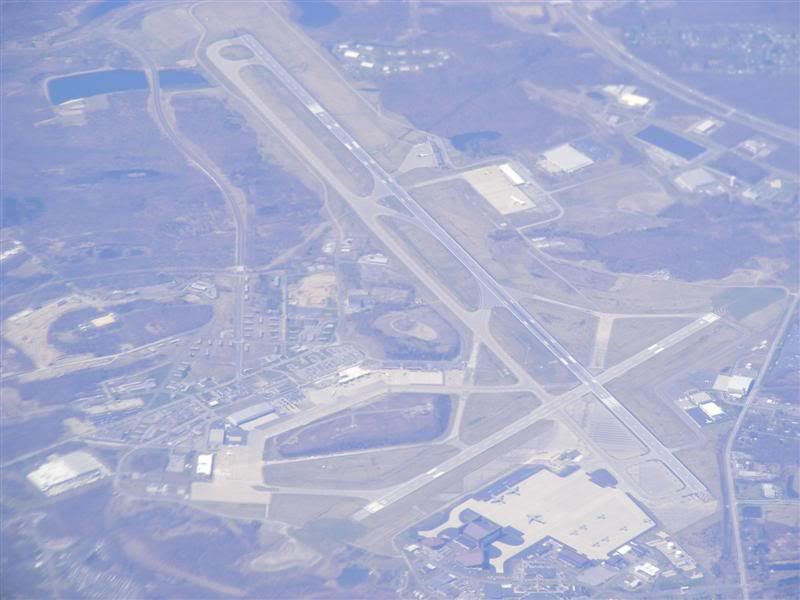 Guess the city:
I had a window facing right (=west)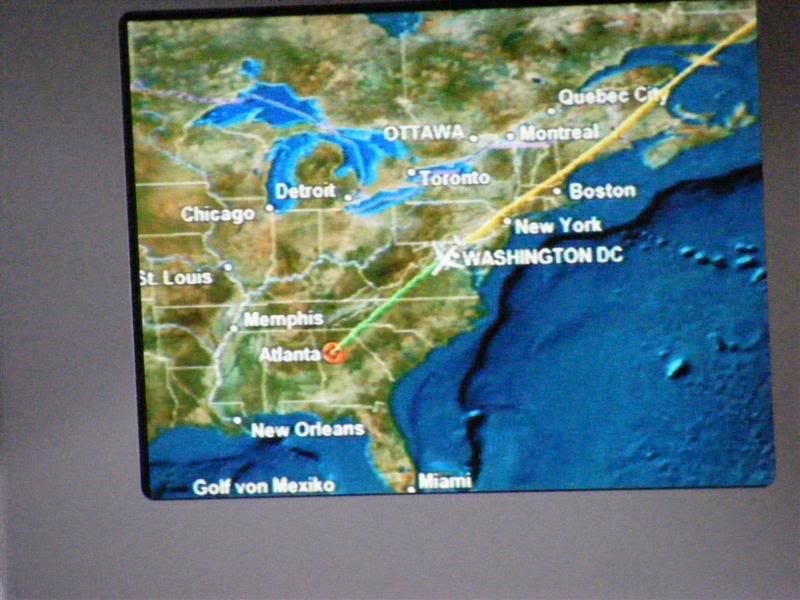 Better orientation possibility: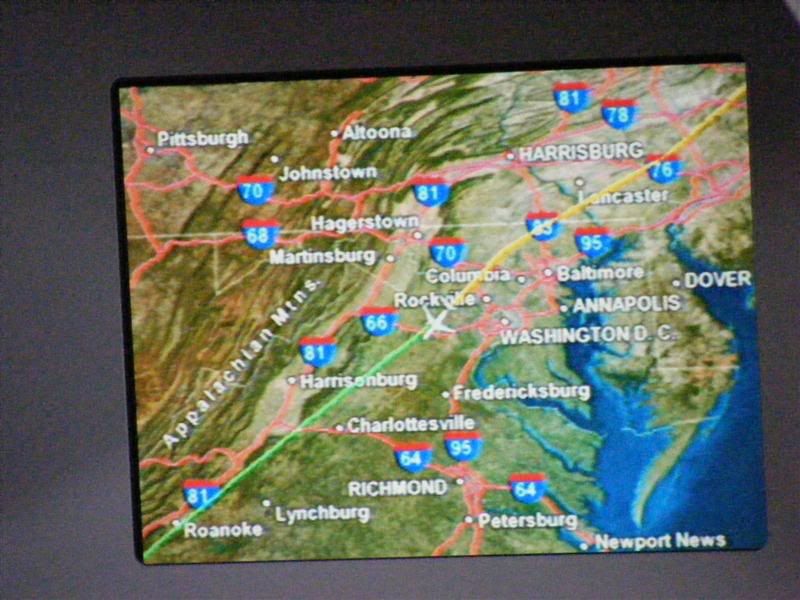 Guess the city:
Guess the airport (pretty close to ATL actually):
Guess the airport (even closer to ATL):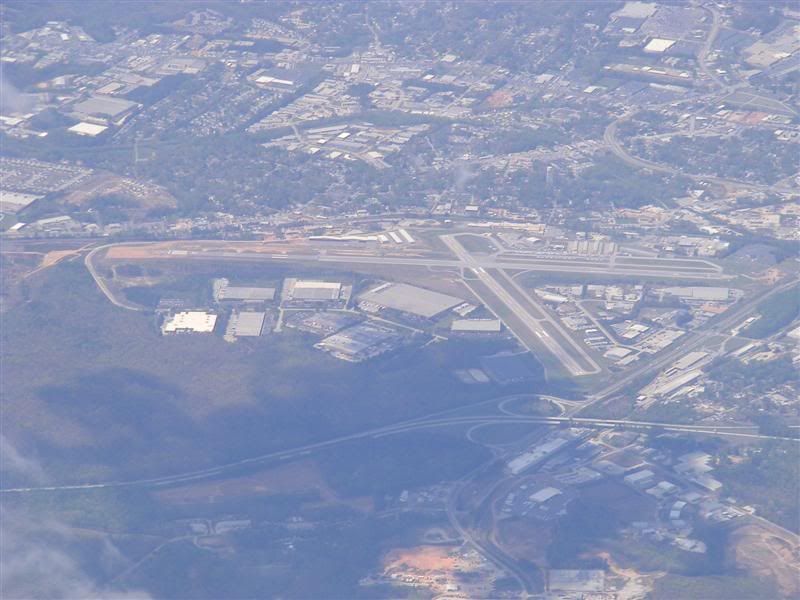 Guess the lake (really close now):
Sprawl starts...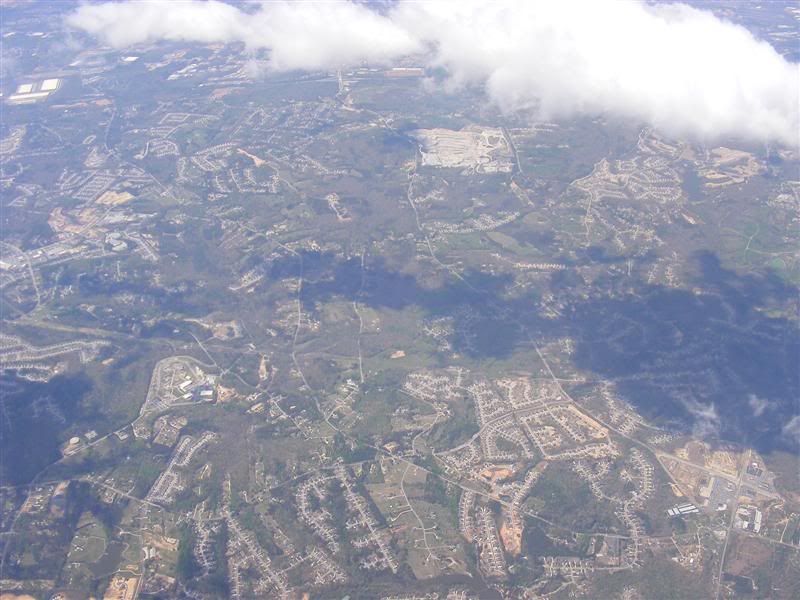 Huge mall: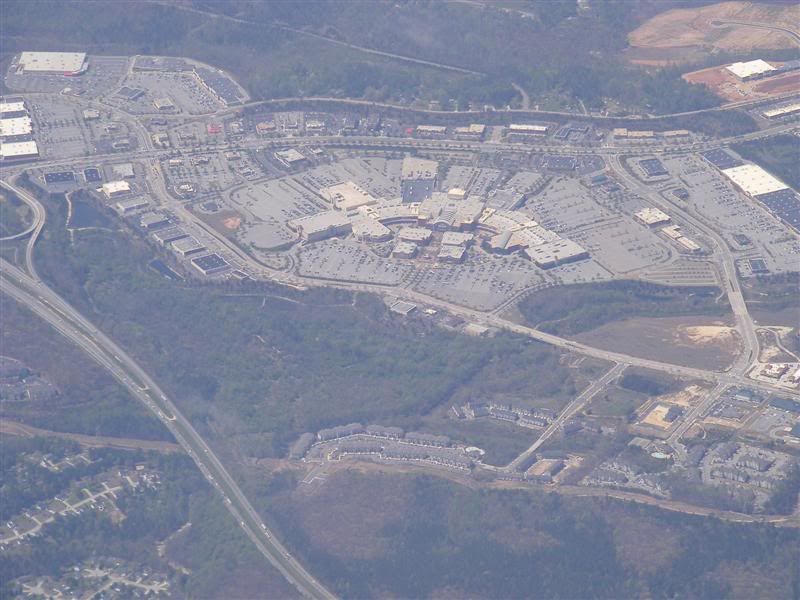 Sprawl sprawl sprawl...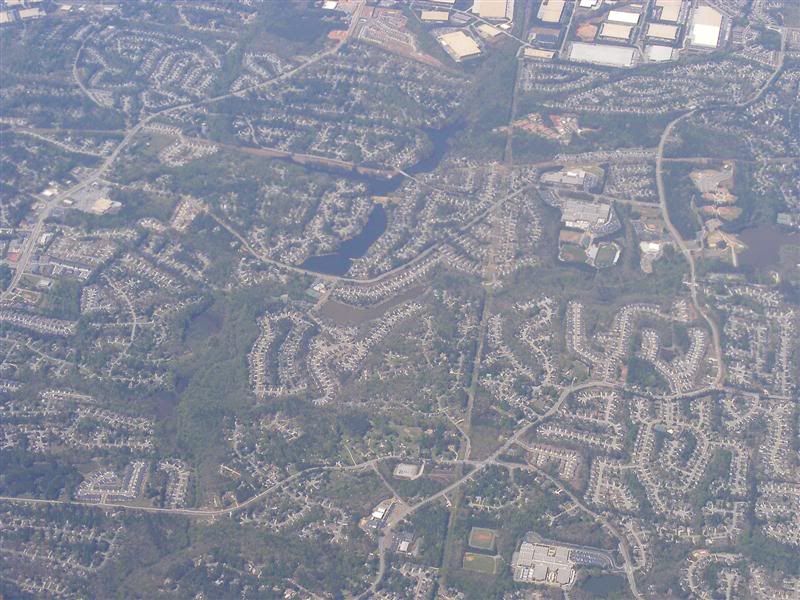 ...and traffic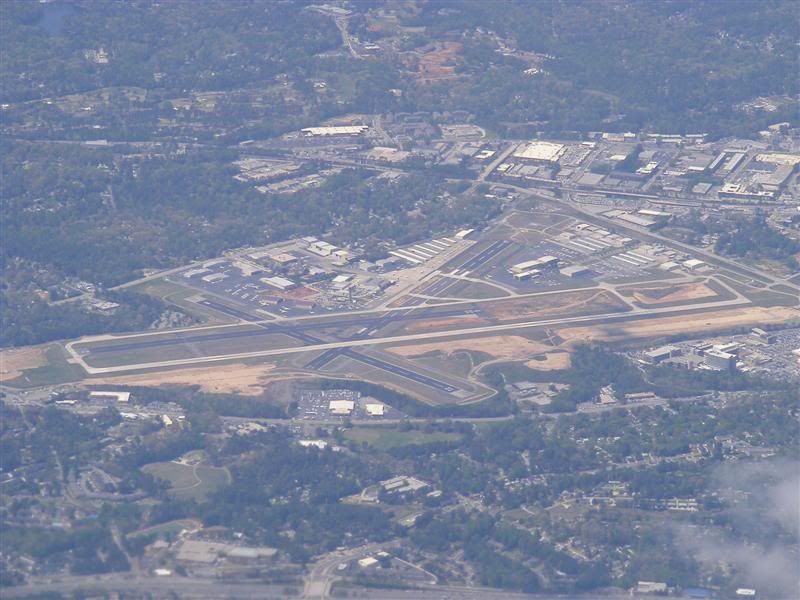 Downtown ATL, great views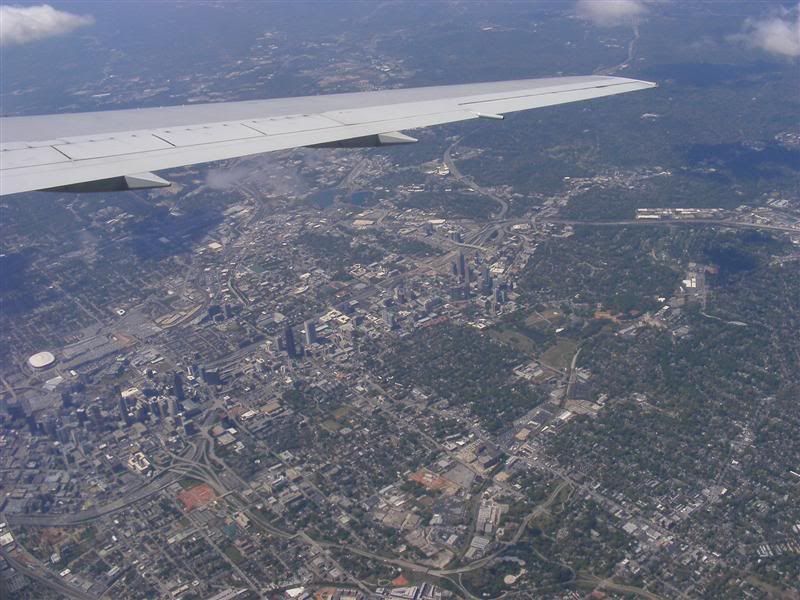 After that picture, I was ordered to switch off my camera (I ignored that "advice" on later flights), so unfortunately I missed some great photographs of ATL sprawl!
After landing, that's the course we had been on:
Night flight to Sacramento, so that's the only picture of that flight. Here's the city like an island in the dark sea, seen from the north as we were approaching SMF airport. During that 5 hour flight I could see many lights and cities, but I was completely lost without the air show (again damn movies).
Trip to LA
Our plane: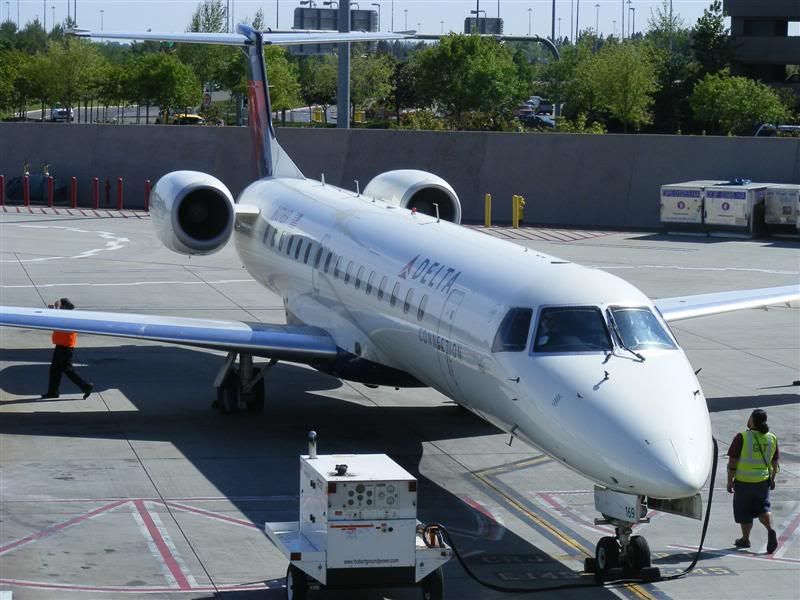 DT Sac, Interstate 5, Old Sac
Capitol building: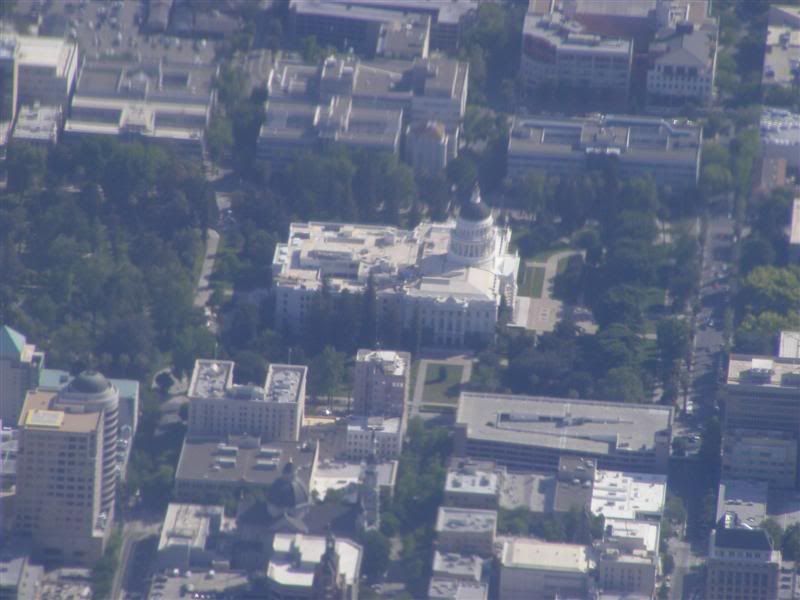 Downtown grid: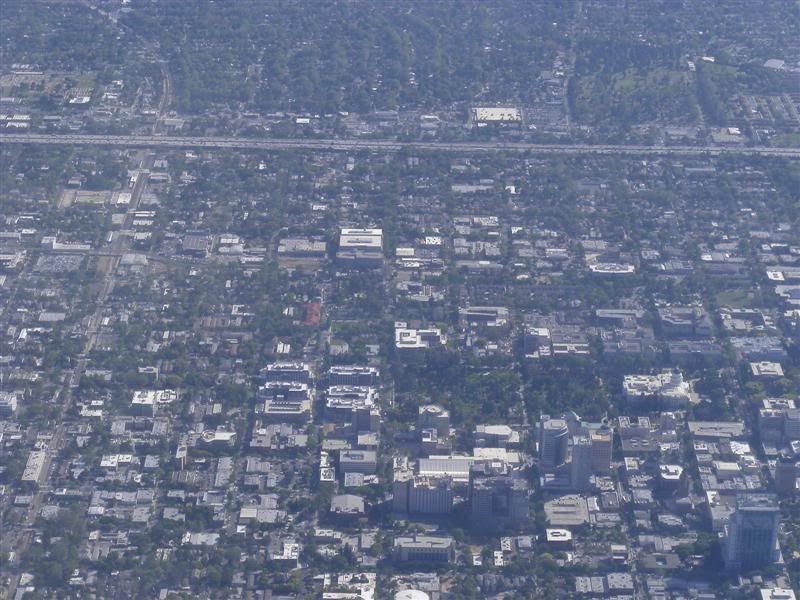 Now that's real sprawl somewhere outside in the countryside:
Already approaching LAX: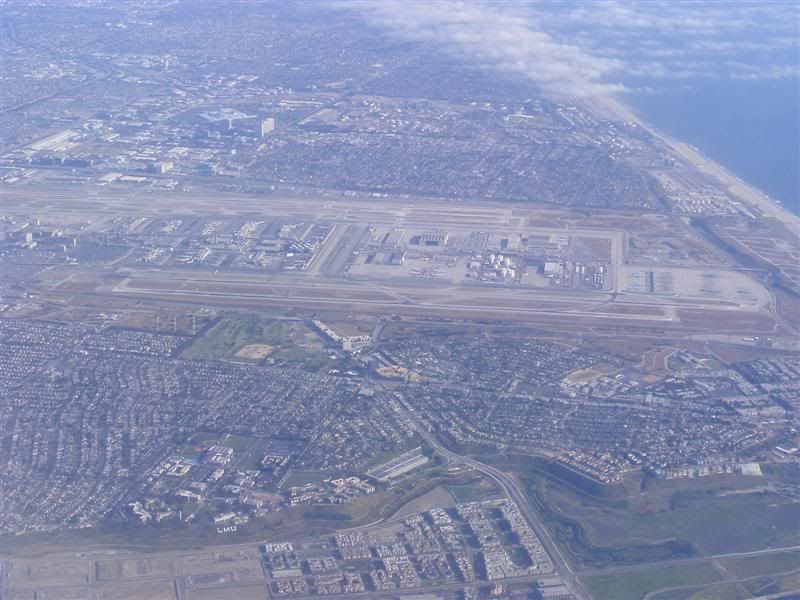 I-405 and La Tijera Blvd.
Wow - megacity and simply single family homes
USC stadium: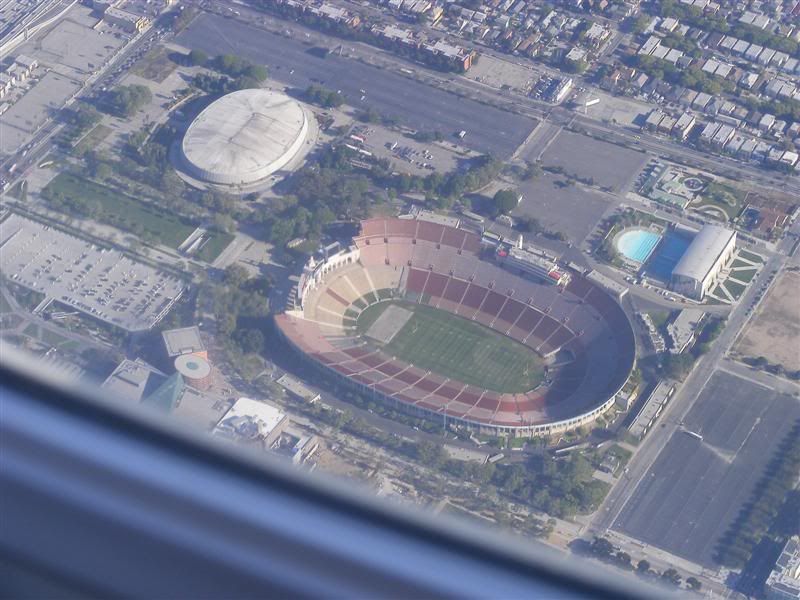 Single family homes all over: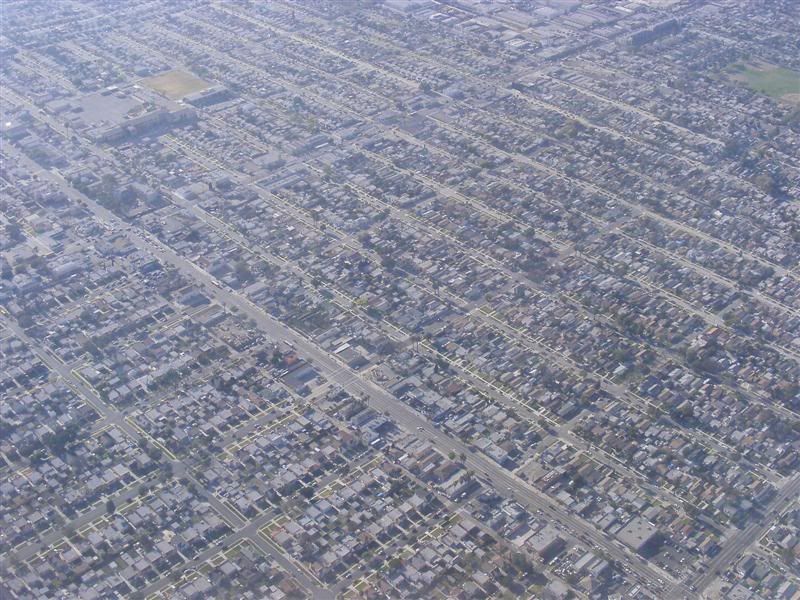 Closer:
Established on final for landing:
I-405, one of the main freeways in LA: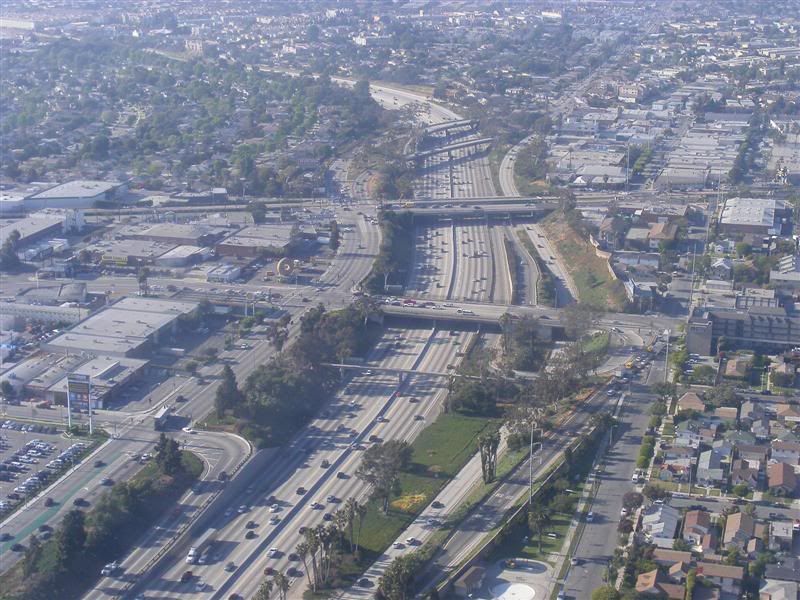 What SoCal is famous for
the In-N-Out. (We went there 10 minutes after we had landed):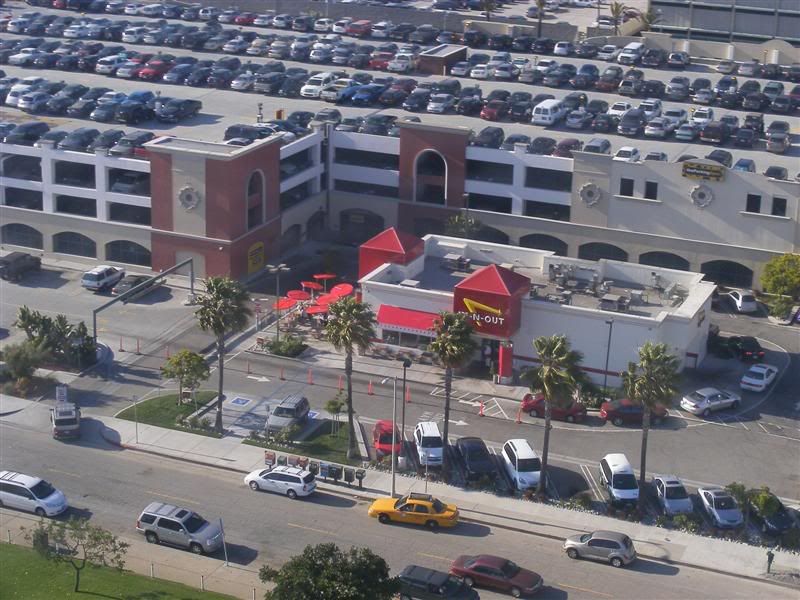 California or Australia??
We passed some great days in LA and San Diego. Before we flew home on Tuesday evening, we went to the Getty.
Here's the always full 405 climbing the grade to the Valley: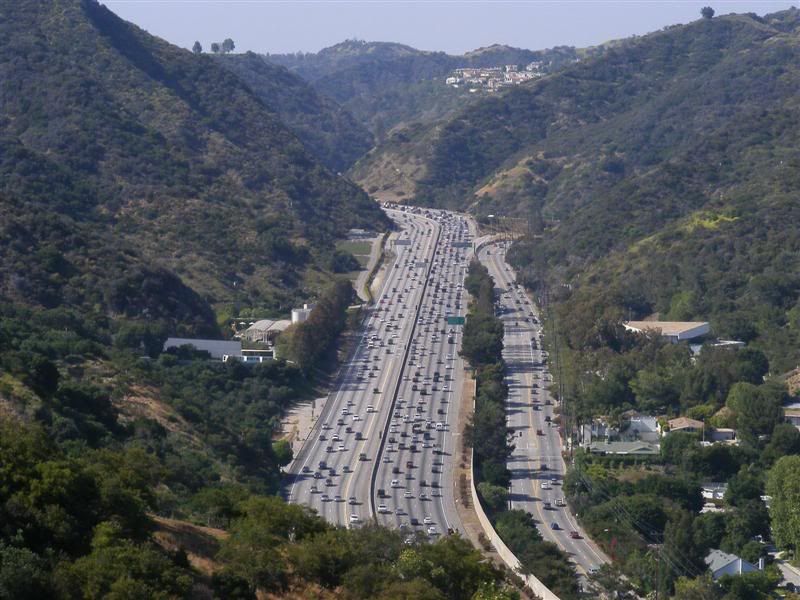 View from the Getty towards Westwood, UCLA and Downtown LA:
I didn't have the window on the plane back to Sac, but the air wasn't very clear so good pictures were kinda hard to take anyway. Here's just an aerial of Six Flags Magic Mountain near Valencia (north of LA) where we had been as well:
Flight back: SMF-ATL
Sacramento Airport is just a couple of minutes from downtown but you couldn't tell from this photograph. Farm lands out here...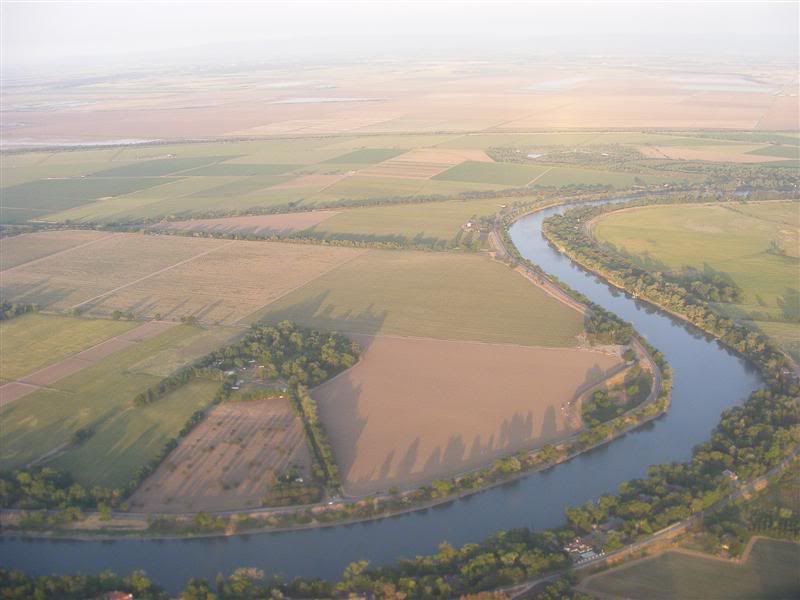 But development is around...beautiful California homes:
Borders of the city to the west: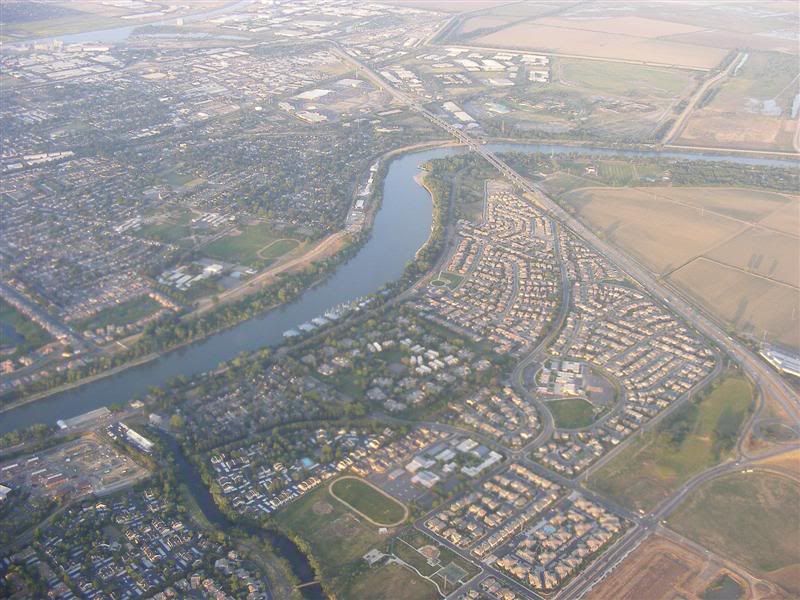 Again Old Sacramento with the Railroad Museum and I-5: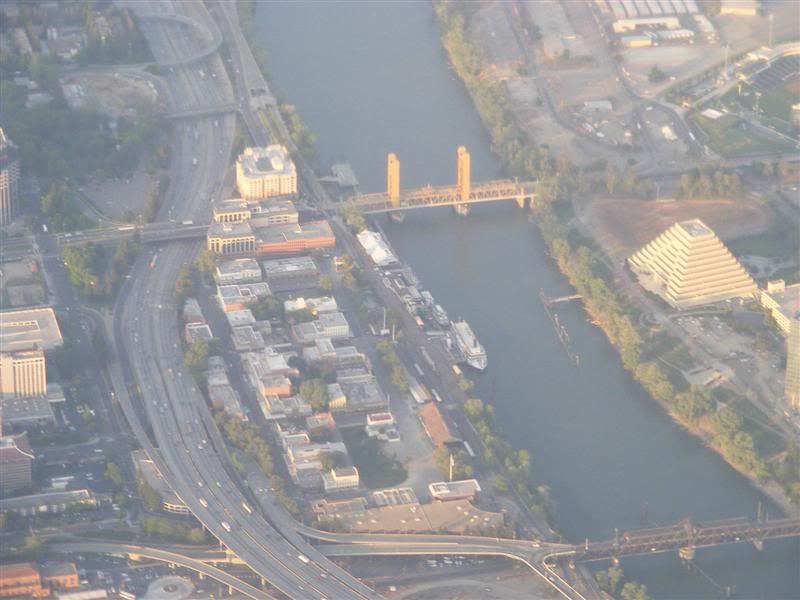 Downtown with the Capitol:
Sac State and the American River. Highway 50 in the top/left corner of the picture:
Fly-over-zone (Oklahoma? Arkansas?)
Random town in America's heartland (again I had no map to check where we were exactly. The captain announced the route (north of Tulsa, north of Little Rock, but of course not at all times and not for the entire route)):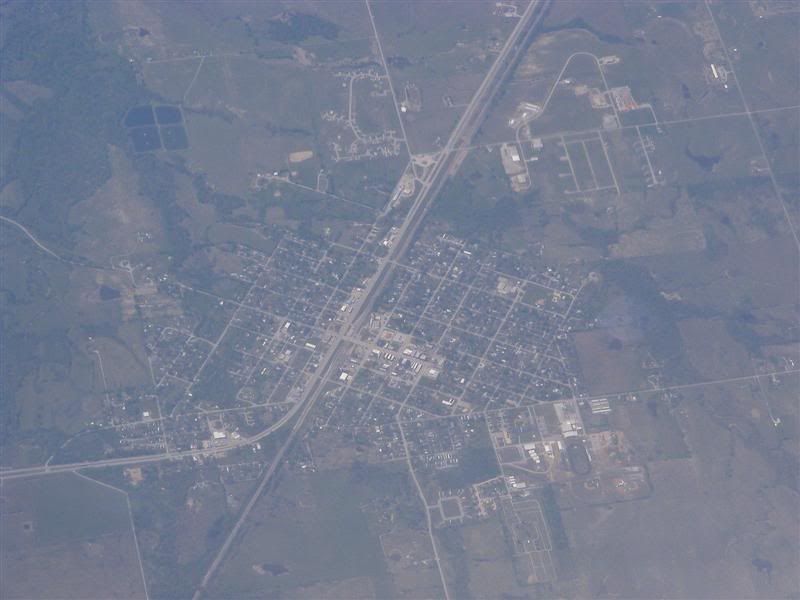 Somewhat larger town with sprawl:
The Mississippi I presume:
Getting closer to ATL, the sprawl soon picks up again: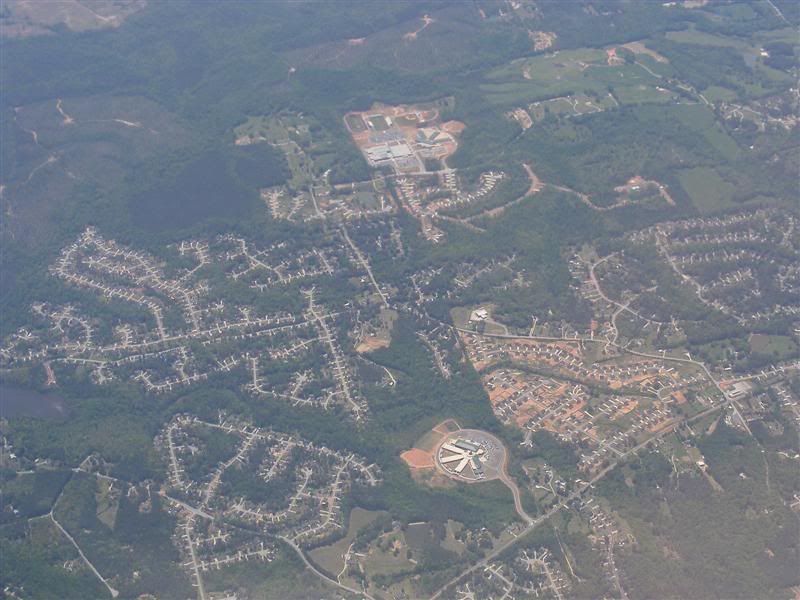 Already over Metro Atlanta: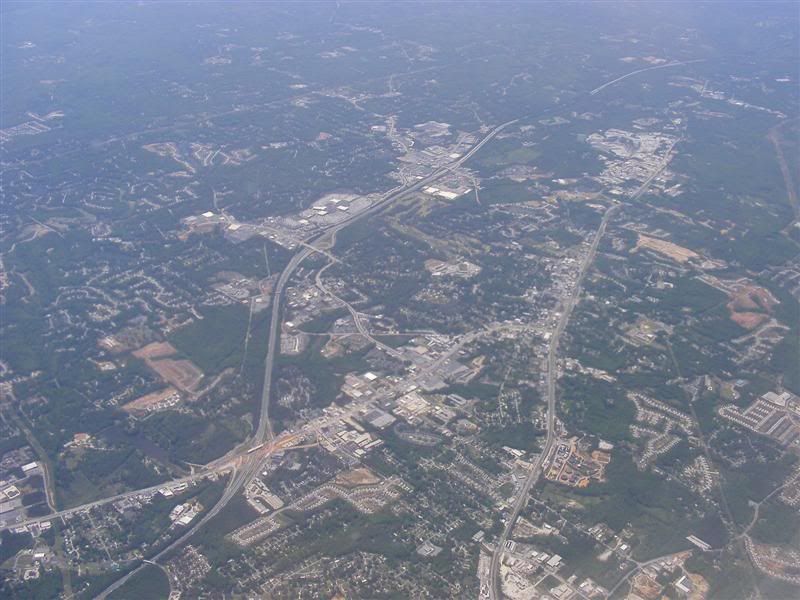 We approached the city from the west (obviously), passed north of the airport and then landed from the east: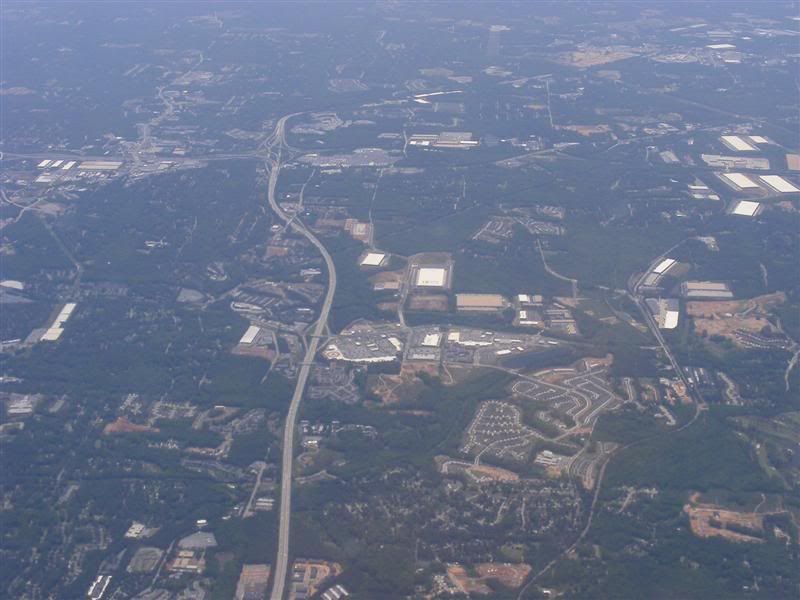 ATL mega airport (90million pax, 5 runways):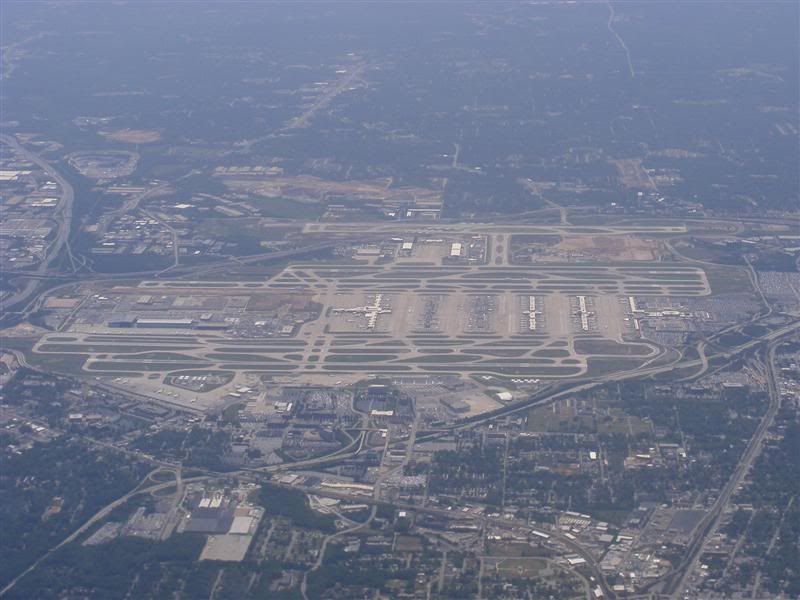 6 concourses and too many planes to count:
ATL is built for the car, very sprawly: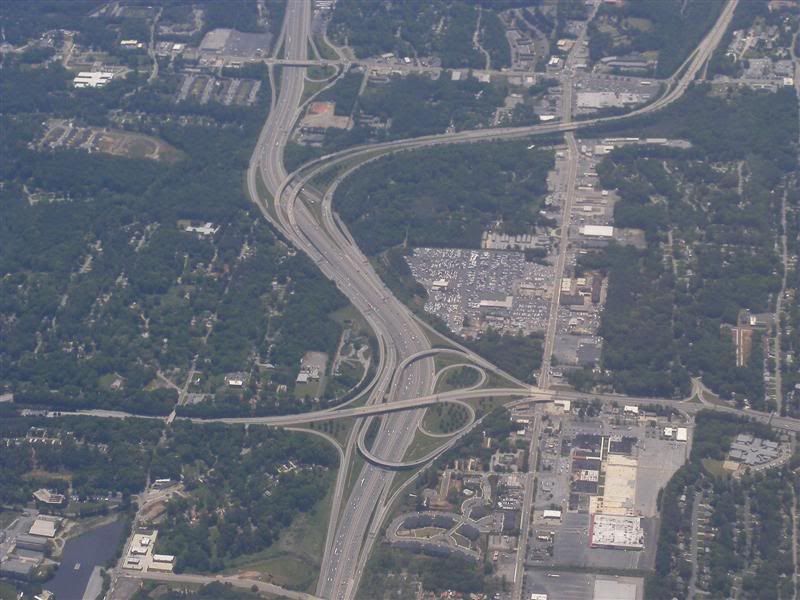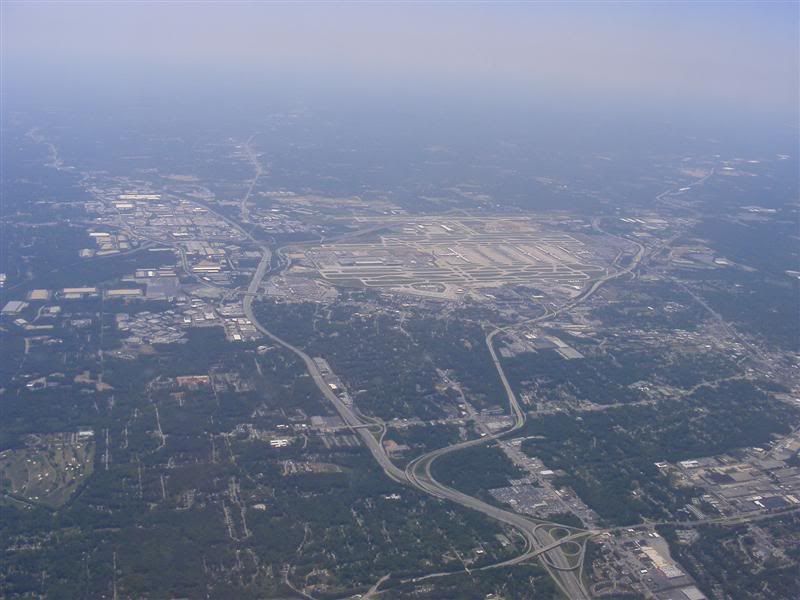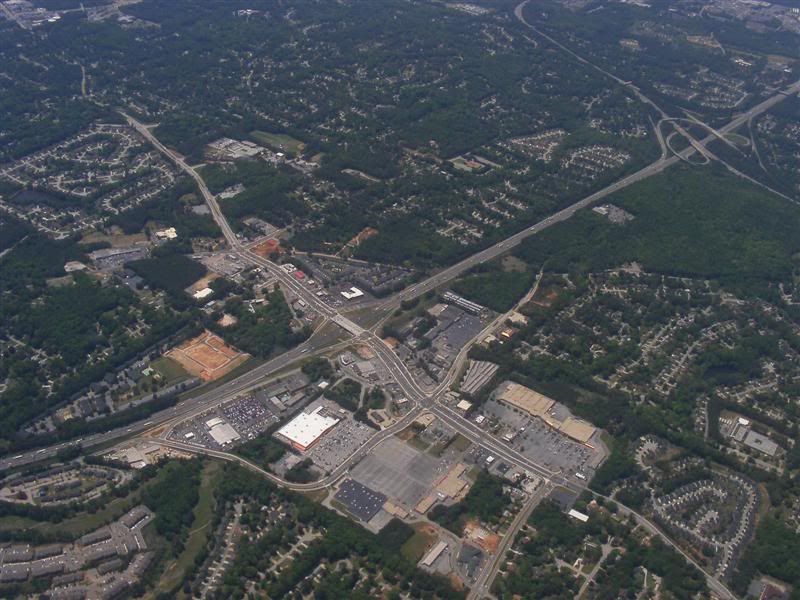 Trees have yet to grow:
More houses coming:
Older developments: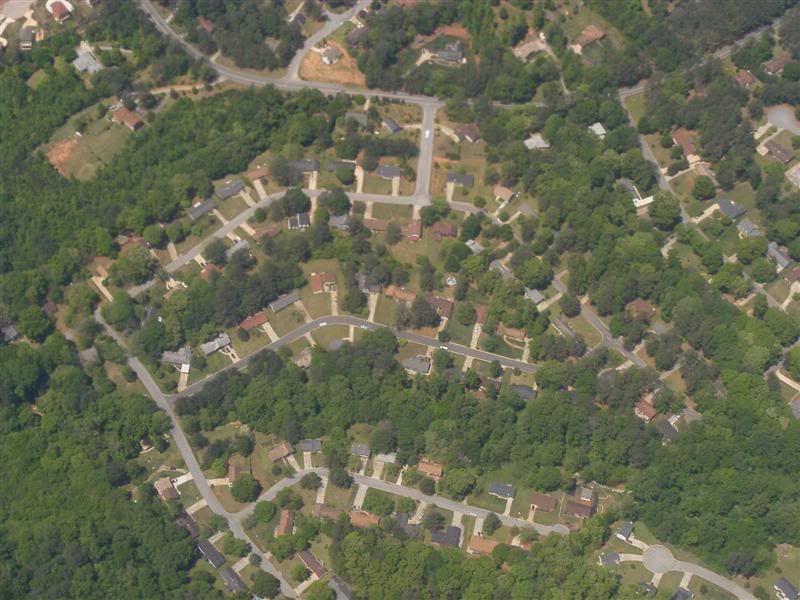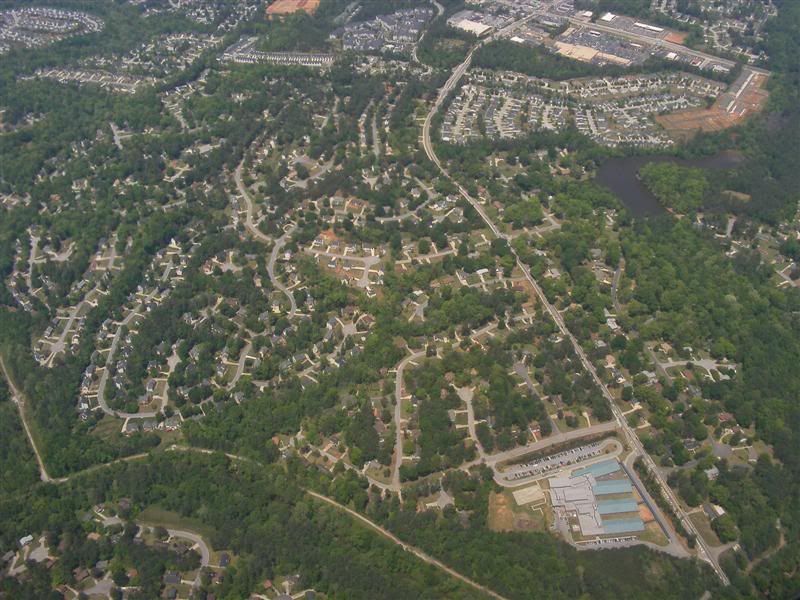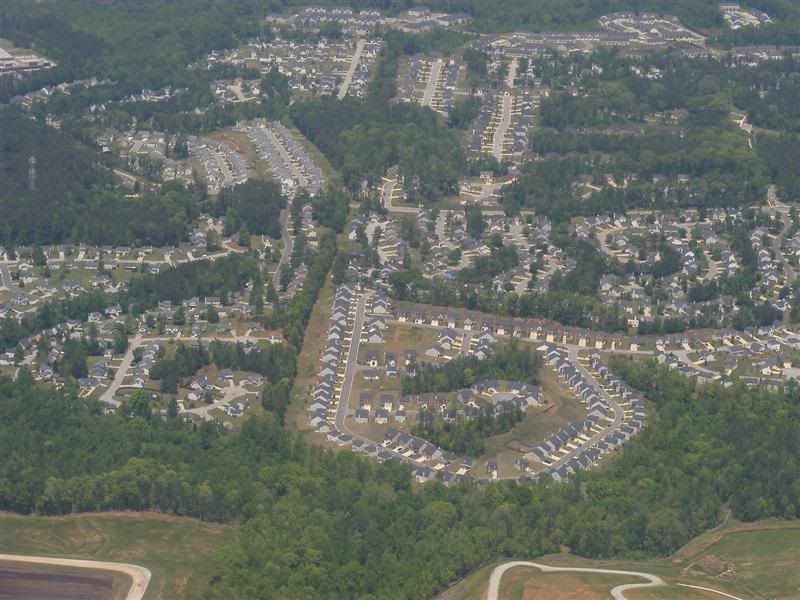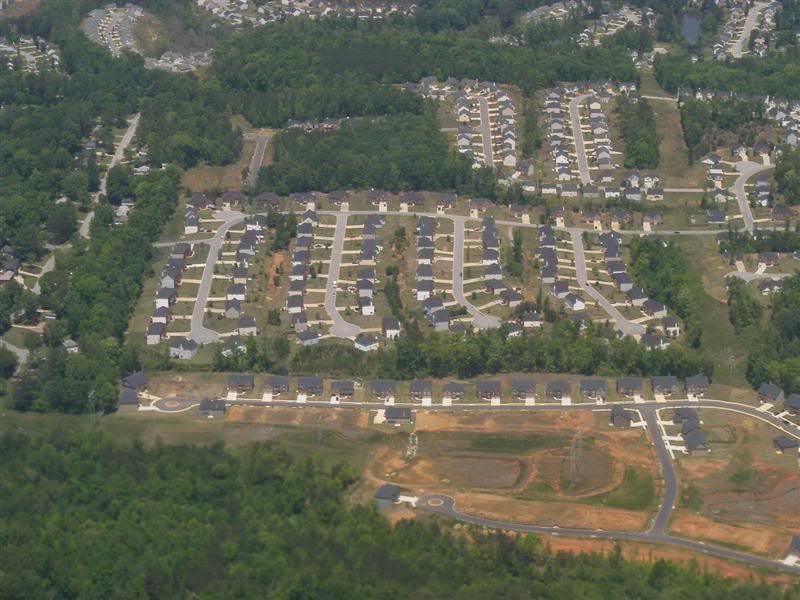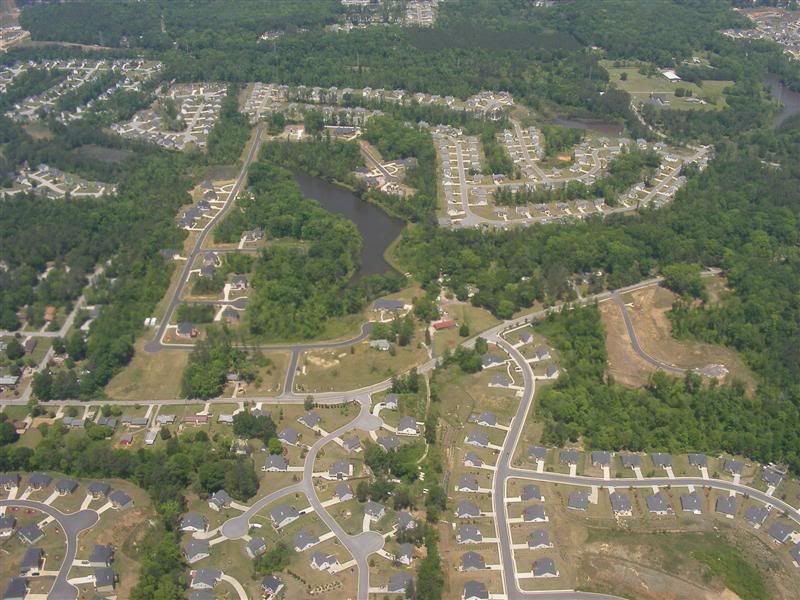 Logistics is big around the airport:
Downtown in the distance:
Interstate:
The plane I had arrived on:
Flight ATL-STR
Speedway southeast of the airport: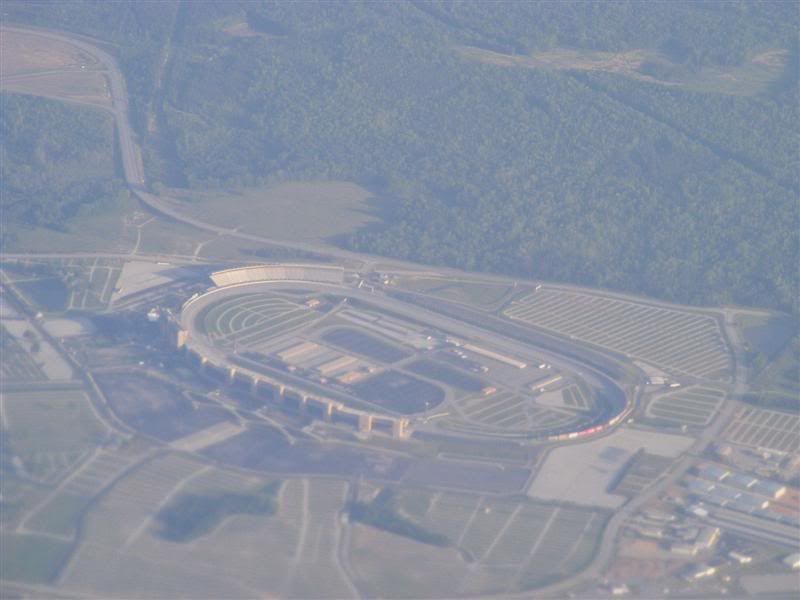 Last sprawl picture, then it got too dark and hazy:
Our way out of ATL: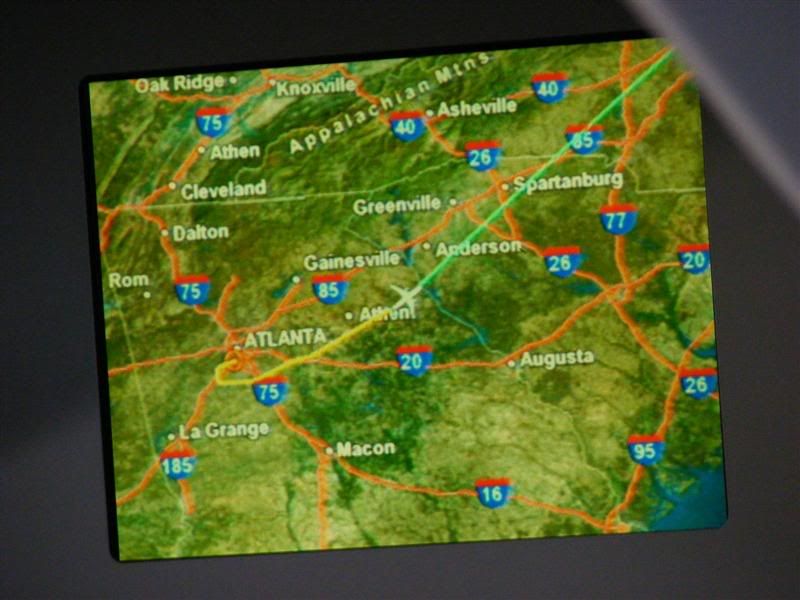 Again I was seated on the right so no pictures of NY or BOS possible (I was already asleep then, so whatever):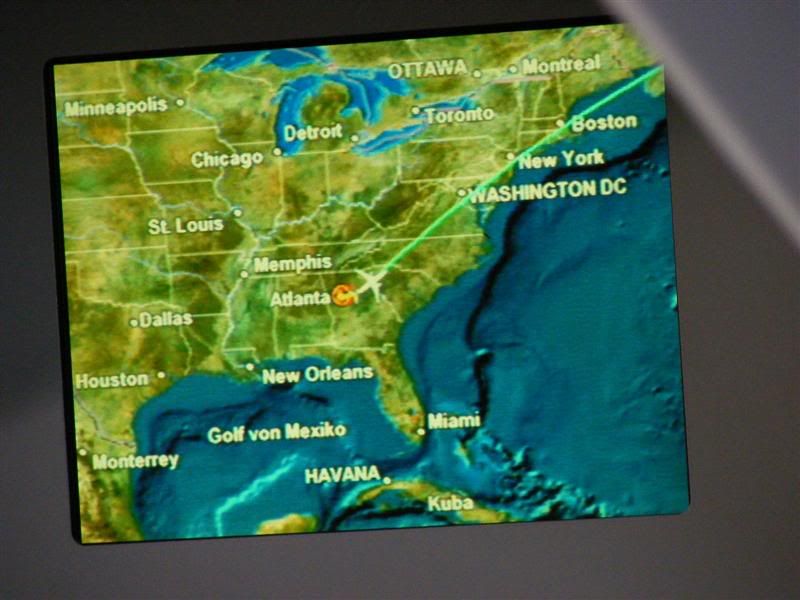 Already over Germany after about 8,5 hours of flying time
Black forest farms and houses: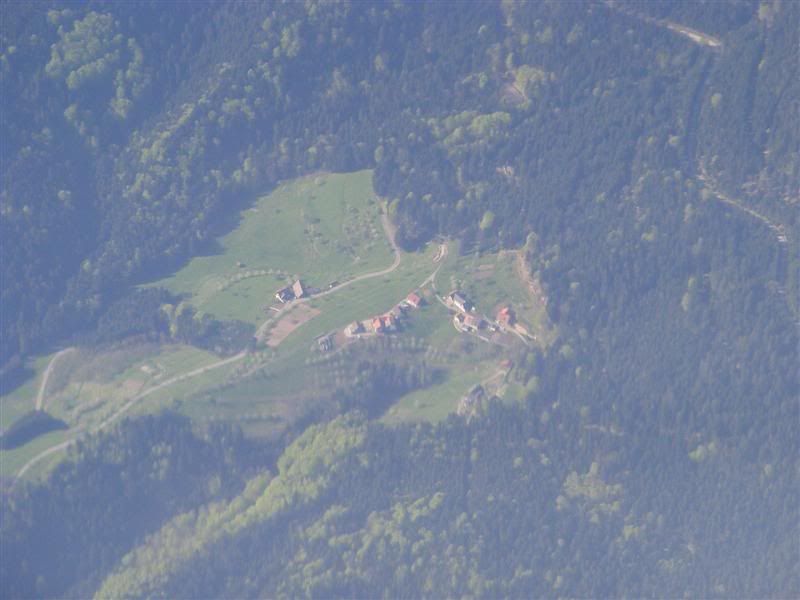 Reservoir (Talsperre Kleine Kinzig close to Freudenstadt):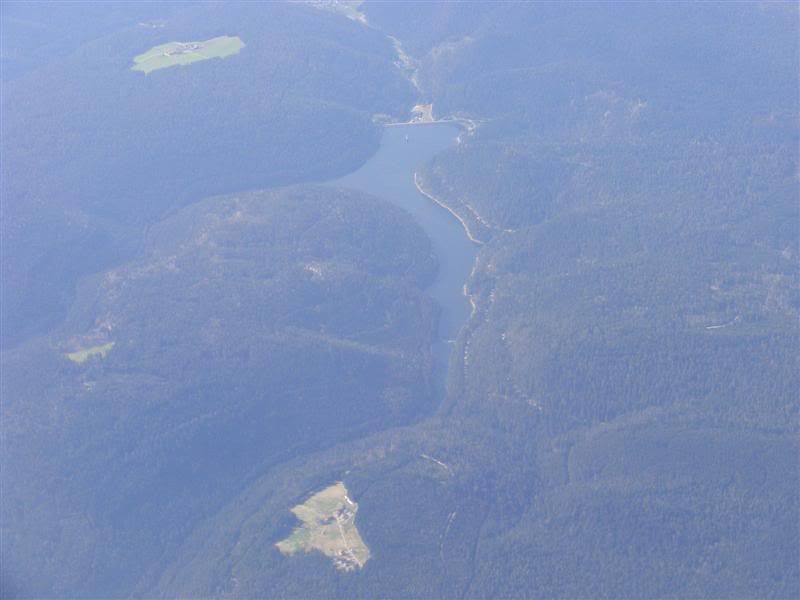 Our way into Europe: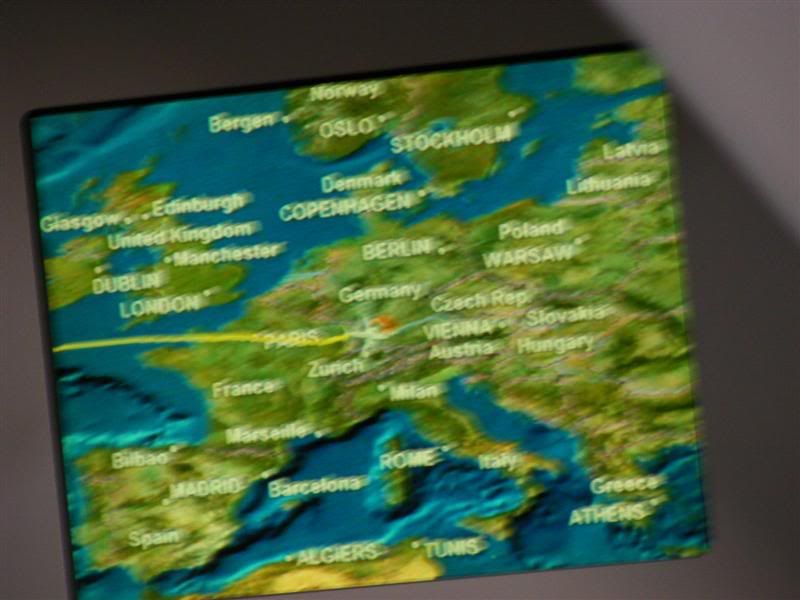 Passing Freudenstadt, then Reutlingen, Metzingen, Kirchheim, Ebersbach, Baltmannsweiler, Esslingen: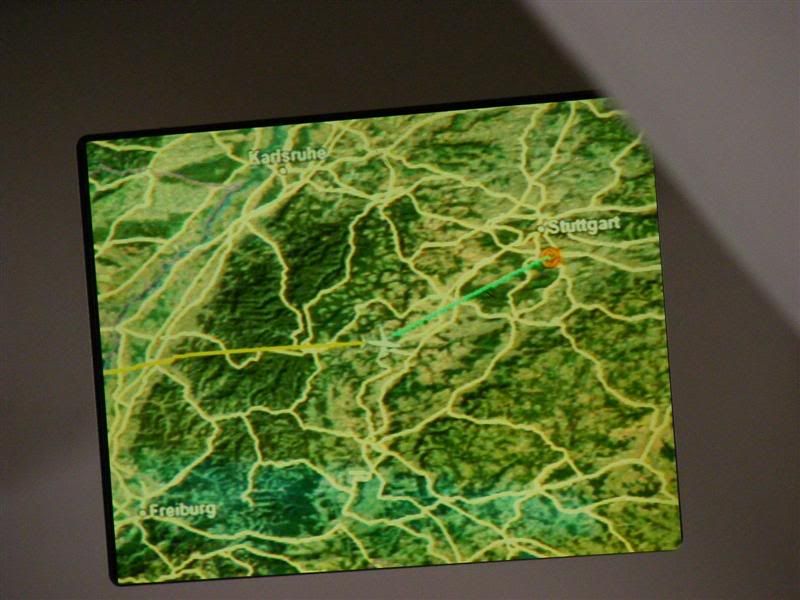 A81 (Bodensee-Autobahn or Spaetzles-Highway
with Empfingen (rural Baden Wuerttemberg):
Reutlingen (Achalm mountain on the very left):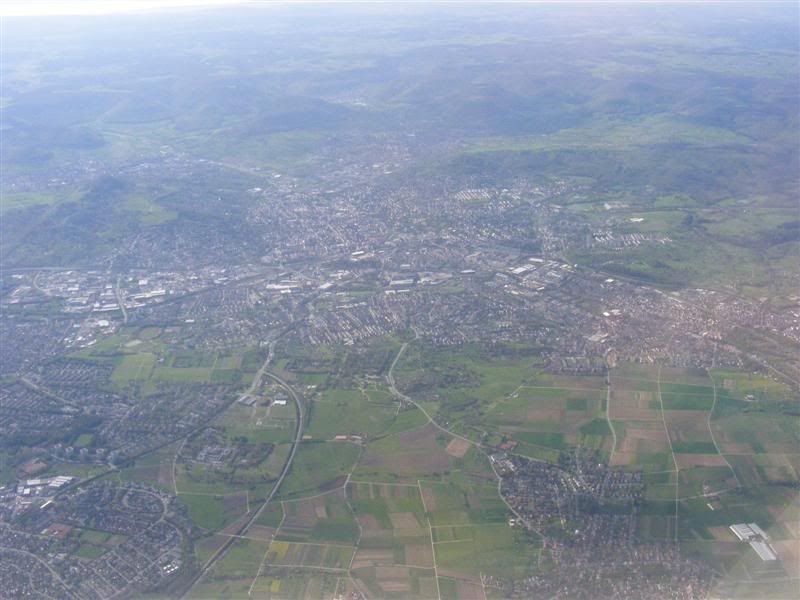 Metzingen ("Outlet City"):
Hohenneuffen ruins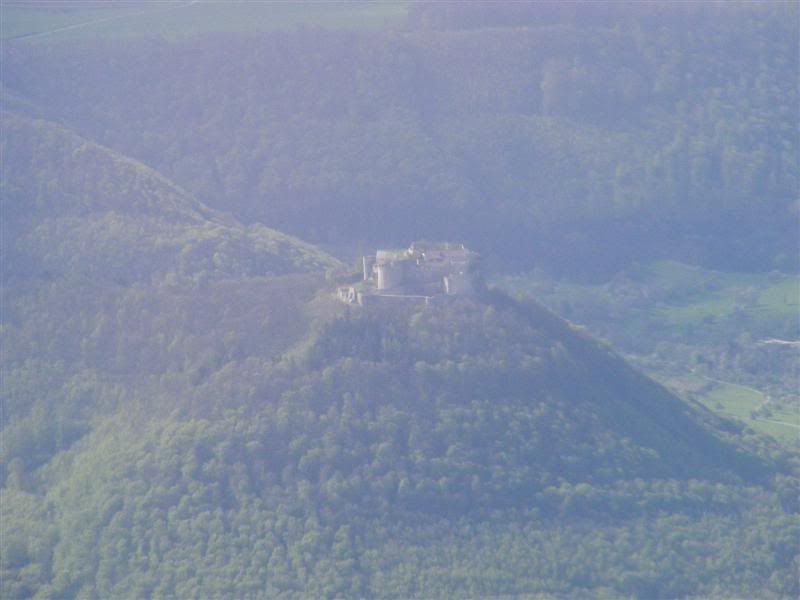 "Schwaebische Alb"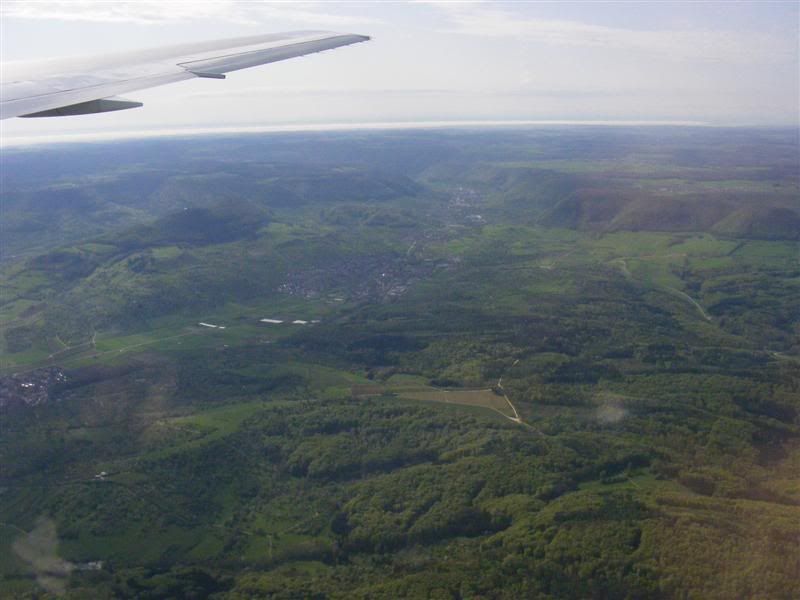 Burg Teck
Autobahn 8 to Ulm/Munich climbing the Schwaebische Alb:
Ebersbach and B10: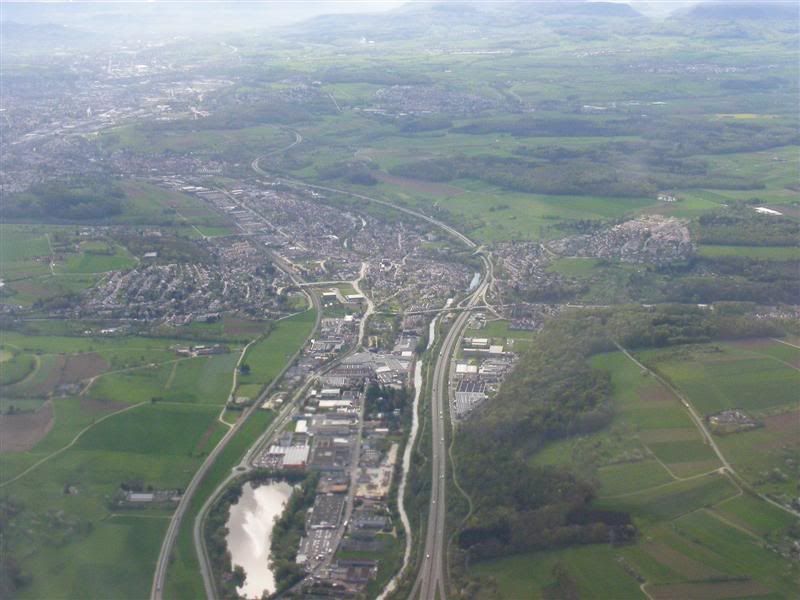 Typical German town: Baltmannsweiler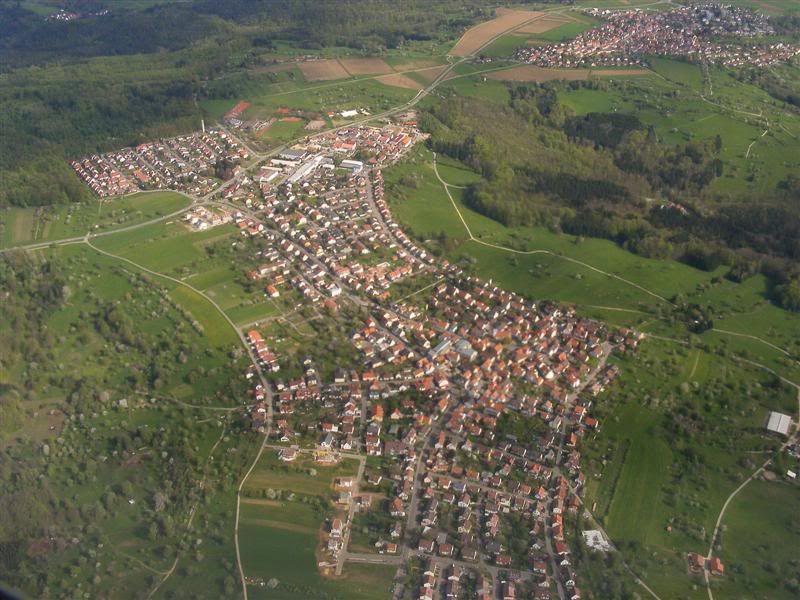 "Blühende Streuobstwiesen" ("blooming scattered orchards")
Esslingen am Neckar
Festo company, big car supplier: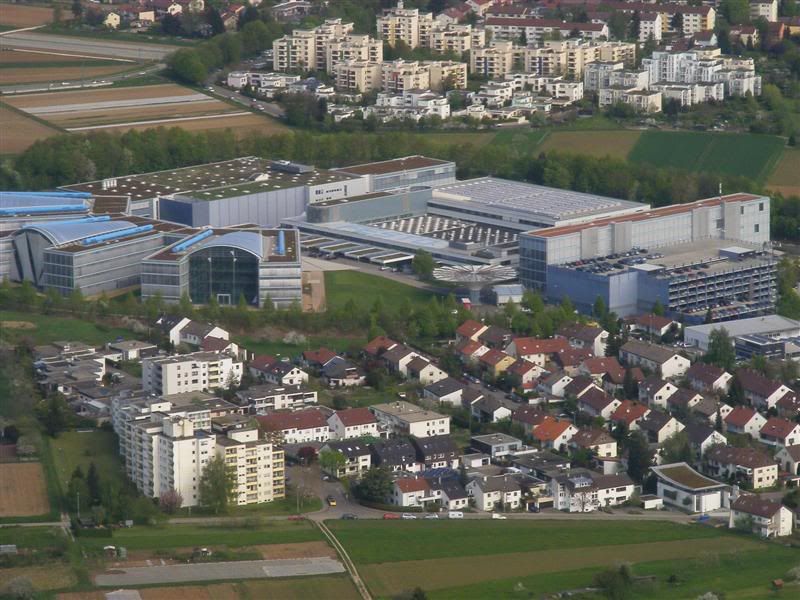 Neckar Valley towards Stuttgart (Harbor, Daimler factories, Daimler stadium):
Ostfildern Scharnhauser Park (former US base):
Autobahn 8 right by the airport:
Thanks for joining me on my journey, I hoped you enjoyed flying with me today