Fornebu
Fornebu is a peninsula located in Oslo's wester suburbs. Until October 1998 the main airport of Oslo was located here. After all airport services moved to Gardermoen, it was decided that the now empty space should be developed as a new city borough following the principals of the "new urbanism"-movement.
Fornebu back in the airport days:
The new urbanism-part was later toned down, but it's expected that about 6.000 appartments and 20.000 jobs should be fitted in the area. The first part of the new Fornebu was the head-quarters of telecom-giant Telenor, which was finished in 2002.
Telenor HQ in 2009:
So far, 2030 has been pointed out as the year when the area is completely redeveloped.
The future Fornebu-city: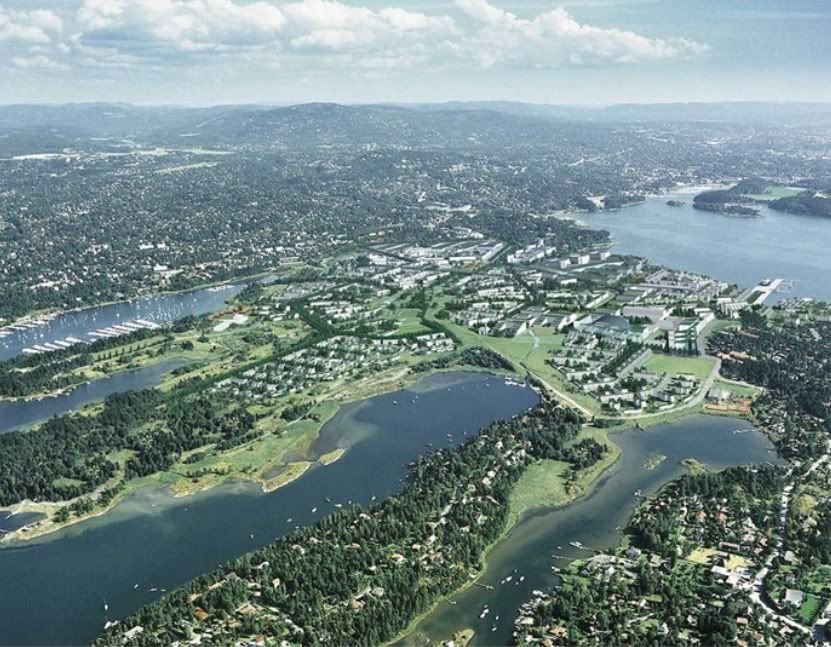 Fornebu will be served by a new metro line, which has been delayed a few times. According to latest estimates, they will start construction in 2014.
Future metroline tying Fornebu(left) to Oslo downtown(right):
Many smaller and larger projects are completed, planned and under construcion at Fornebu today. The following thread will give you a glimpse of some of the best!