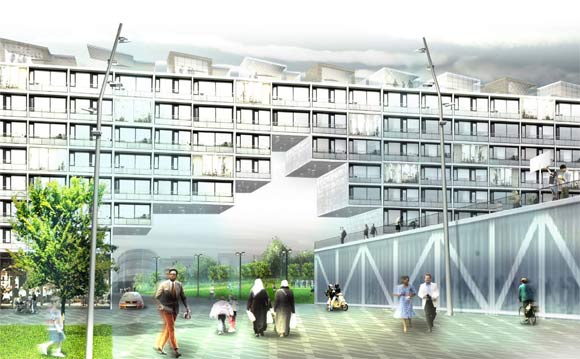 Demolition has started in Gellerup so probably about time to open a new thread about this interesting development. The vision is great, especially if the lightrail can be used to open up the area.
The
Dispositionsplan
gives a great overview of the project and includes a lot of images.
Politken
also ran an interesting article on the project and the hopes of the residents for a brighter future in this drab area:
En anekdote fra indvielsesdagene lyder, at arkitekten så sin kone græde ved synet af Gellerupparken og troede, hun var bevæget over byggeriets storhed. I stedet stod hun og græd, fordi stedet så »så forarmet« ud.
This is by far the most ambitious project to date in Denmark for transforming a ghetto area. If successful it will set standards for the whole country and perhaps beyond. If not, it will not only be a catastrophe for Århus and Gellerup but for all ghetto areas in the country.
Video and picture of the demolition:
TV2 Østjylland about the demolition (from August 22nd)