Me, again.
The pilgrimage itself takes a few days, during which men wear only two pieces of white, unsewed, simple cloth.
It immitates the material with which the Muslims burry their deceased, so during the pilgrimage, Muslims must think at death, and what should he have done to be a better man, and what can he change when he returns home.
All people during the pilgrimage are equal, because nobody wears sewn clothes, and everybody is carrying the minimum stuff he needs: water, some food, some money. The family is left behind, the wealth is left behind, and everybody there tries to be a better man, to seek mercy from Allah. I was given gifts there from persons I didn't met earlier. I ate with them, talked with them, laughed and cried with them.
I ran into an Uzbek carpet-seller in Medina. Beneath our hotel he was running his shop, he noticed my Asian traits and addressed me in Uzbek, which I did recognize because of my mother tongue, Tatar. He thought I was also Uzbek
We drank a cup of tee, and he kept on telling me how did he came to Saudi Arabia from Afganistan during the '80 petrol boom, how did he manage to run a business in Saudia Arabia, because non-Saudis in that country are forbidded to possess real estate, how did he went back and bring his wife, and how did he manage to send his sons to the university.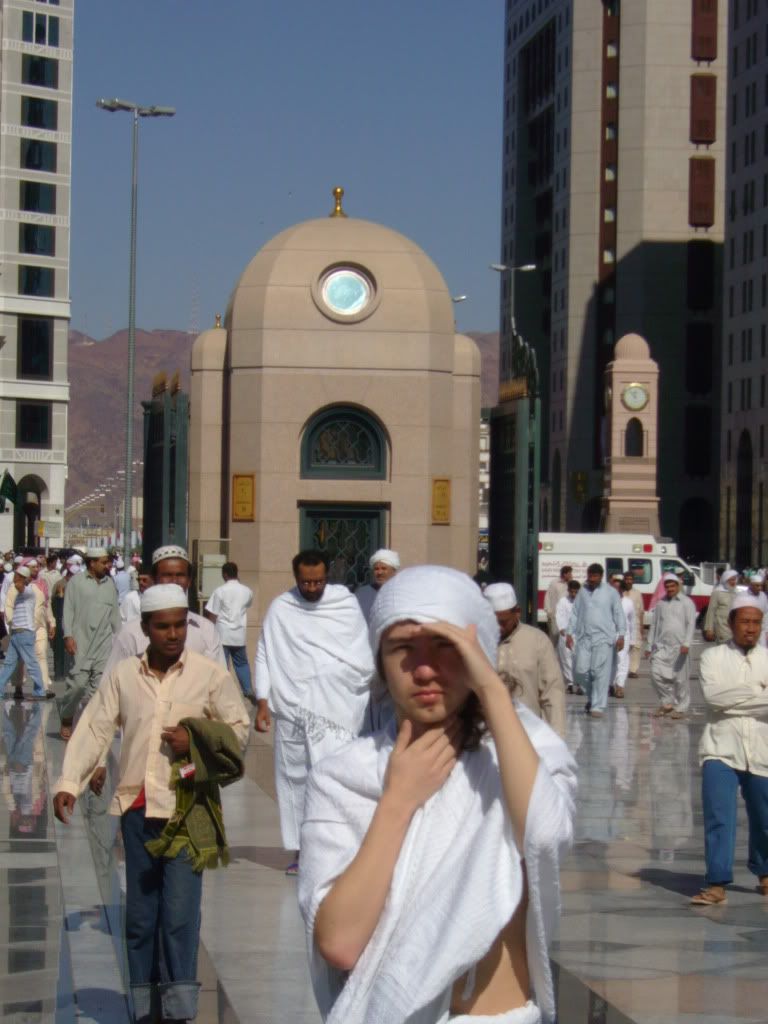 I was freezing in the cold mall.