@kayanathera
:
The mosque in Mekka doesn't look like any other because it has the Kaaba inside of it, and also the Safa and Merwa sites, which pilgrims use to run between them, in the ritual. So it had to have a special shape... And yes, not many agree with its architectural style.
Hmmm...I was actually asked whether I were Chinese, while sitting an exam in Bucharest
Here, maybe while having my hair short cut will underline my Asian traits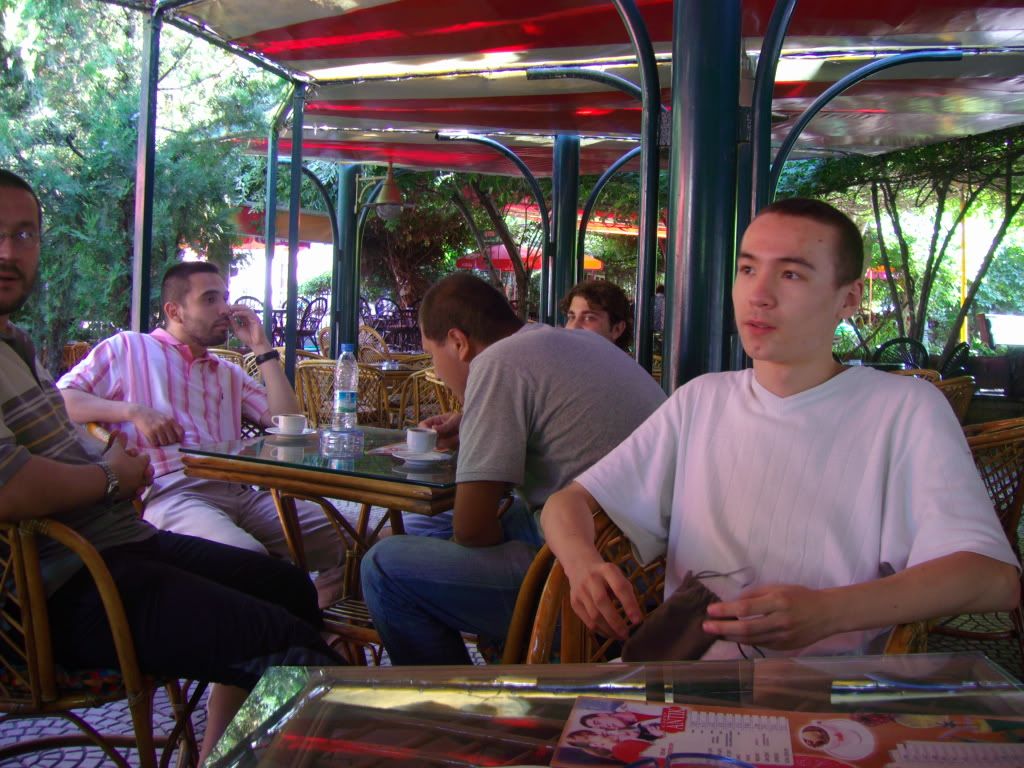 @Le Clerk: You're welcome
I had the same feeling most of the time, I was either in Iraq, or in USA
The actual name of the holy mosque in Mekka is 'Mesjid el Haram', which means 'the forbidden mosque', because only Muslims have access to it, the hunting, cutting down trees or vegetation is forbidden, and also fighting is strictly forbidden. Not because in other places would be allowed, but if done here, one must pay the poors an amount of agricultural products.
The Kaaba is the builduing towards which Muslims turn their faces during the prayer. We, the Muslims in Romania, turn our faces towards S-E, but those in Indonezia turn their faces to sunset, and those in Sudan turn their faces towards East.
It is a symbolic building, built by Abraham [Ibrahim] and rehabilitated during The Prophet's time, but before his being a prophet. The Prophet helped solve the dispute between local clans, regarding who should put the stone in it's place, by putting it on a carpet and carrying it.
The stone [hajer el eswed= the black stone] is a rock that Allah sent to mark the place where Muslims should gather, meet themselves and pray. So, everything during the pilgrimage is symbolic.
Kaaba during the pilgrimage, photos taken from Ebraj el Beyt tower, shown by
vinterriket
earlier, more precisely from the Burj Zam-Zam tower, floor no. 38.
We had to climb 11 floors through a mall, then shift the elevator and climb 27 stories further.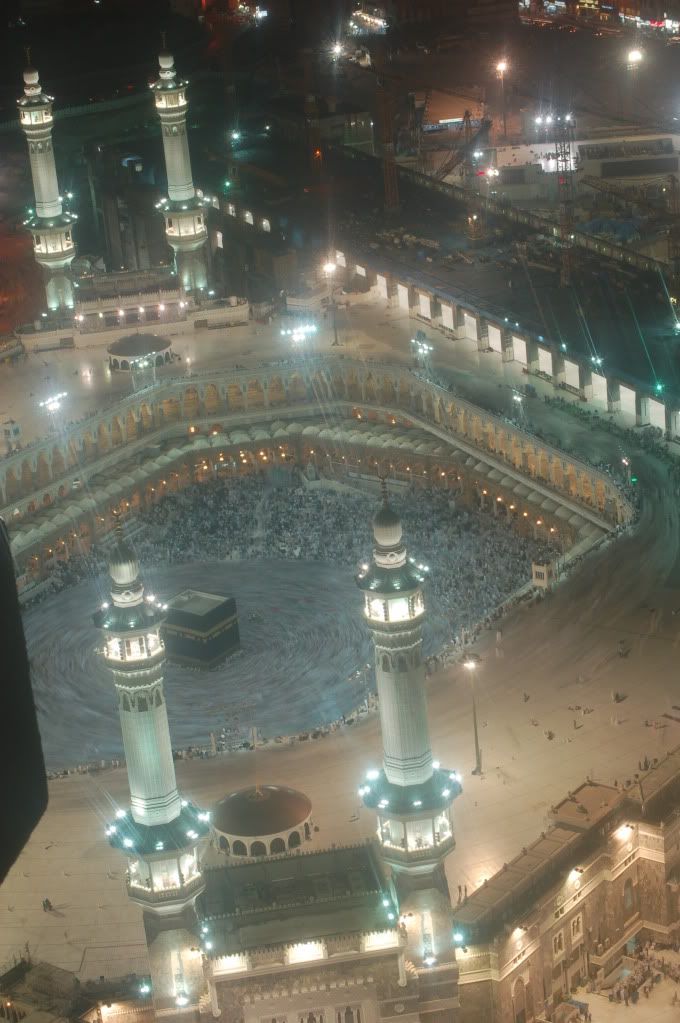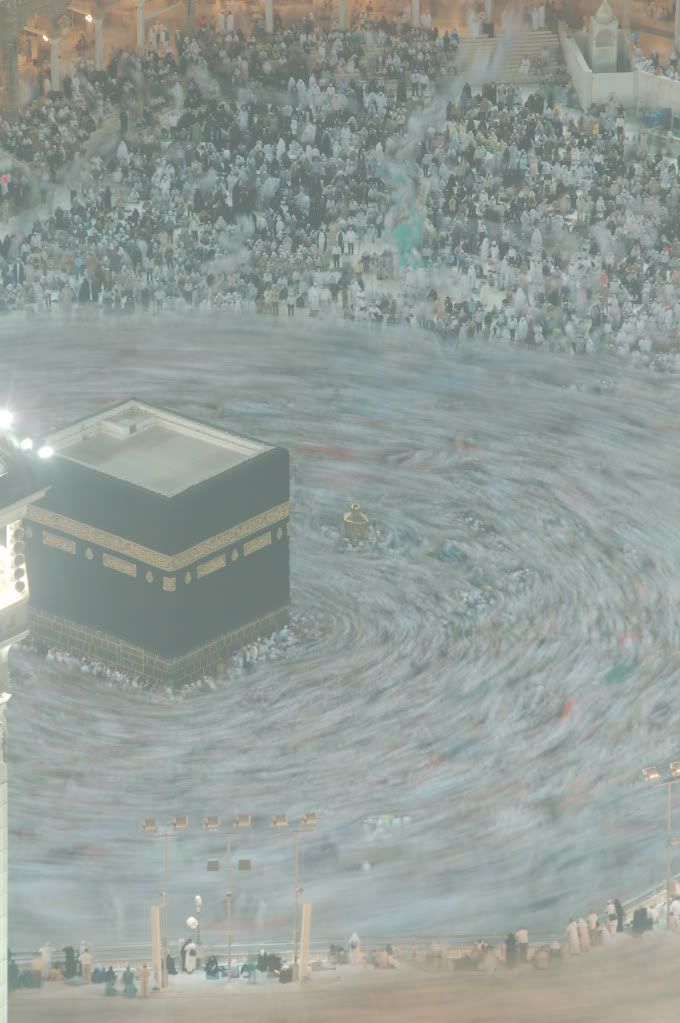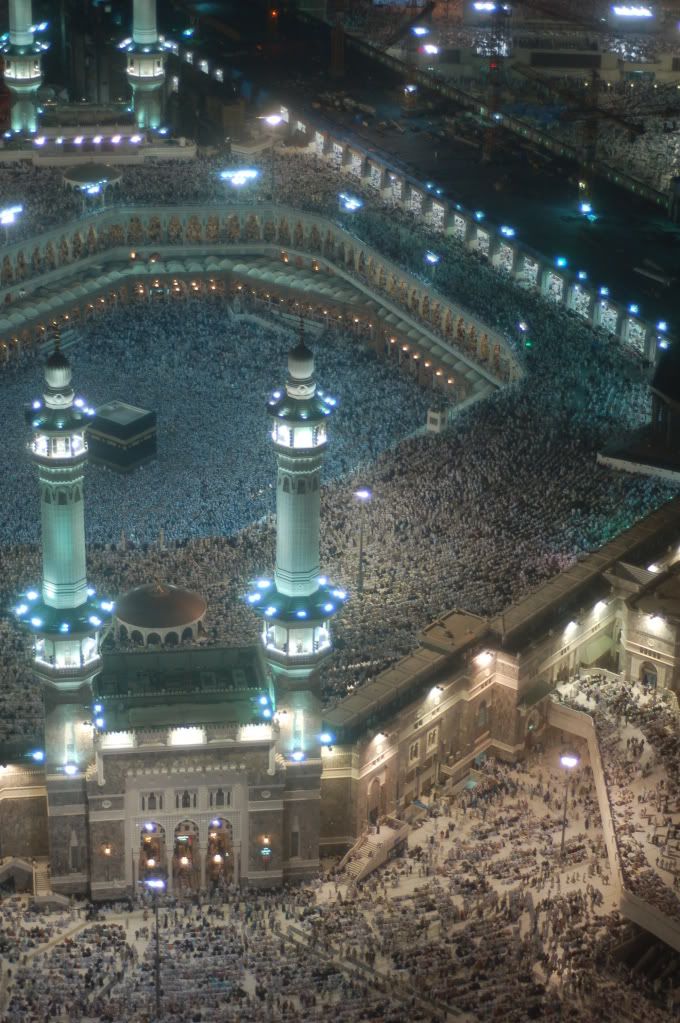 I also made fon of the Saudi policemen or military, they were so skinny: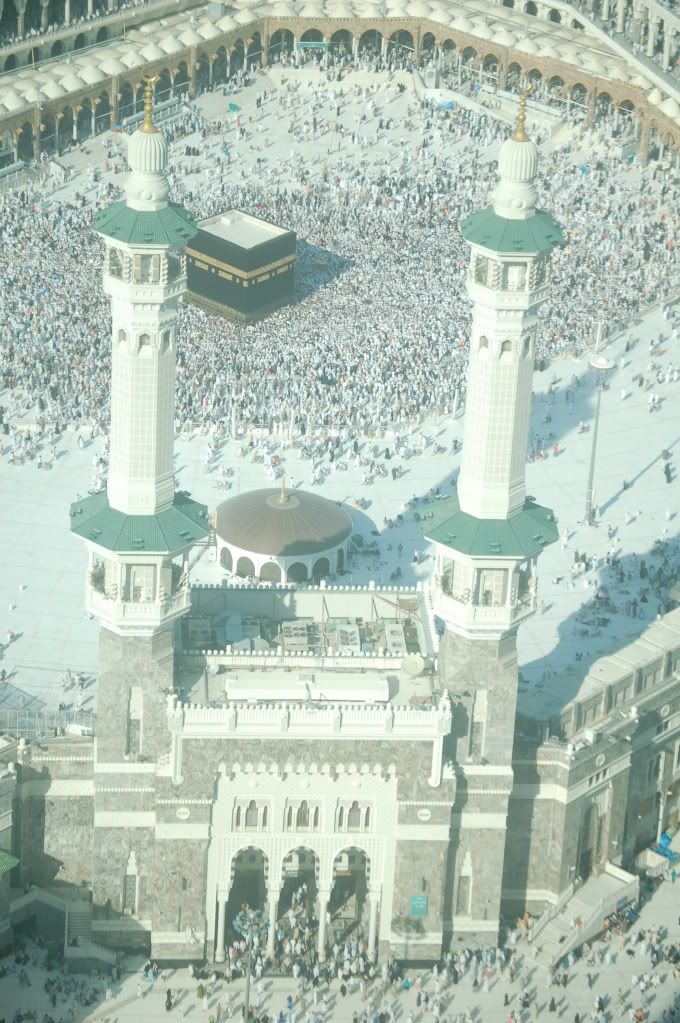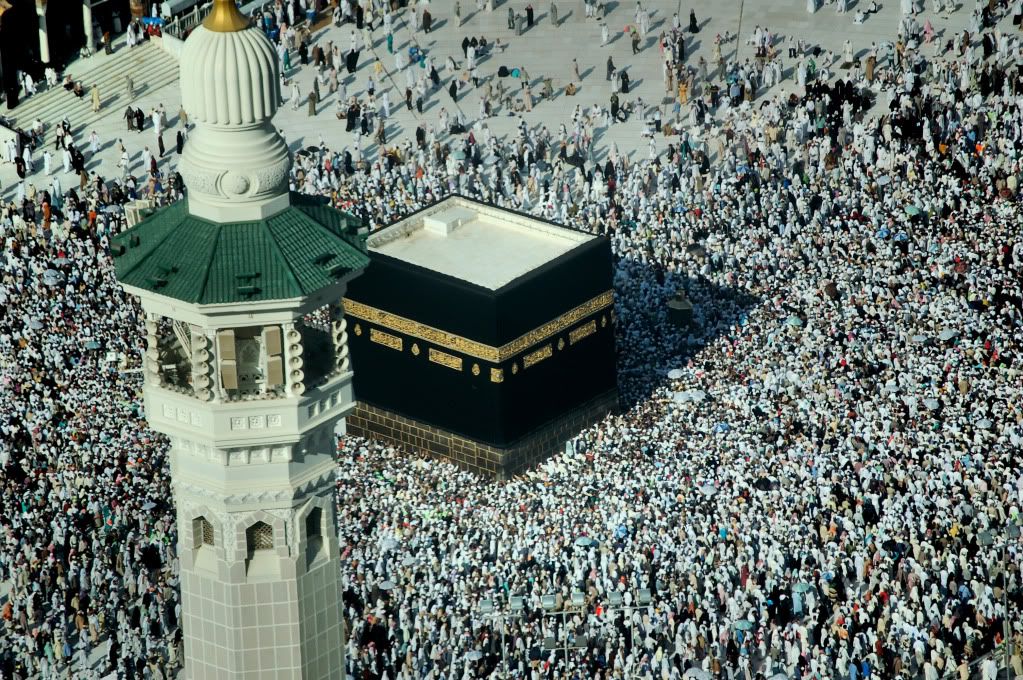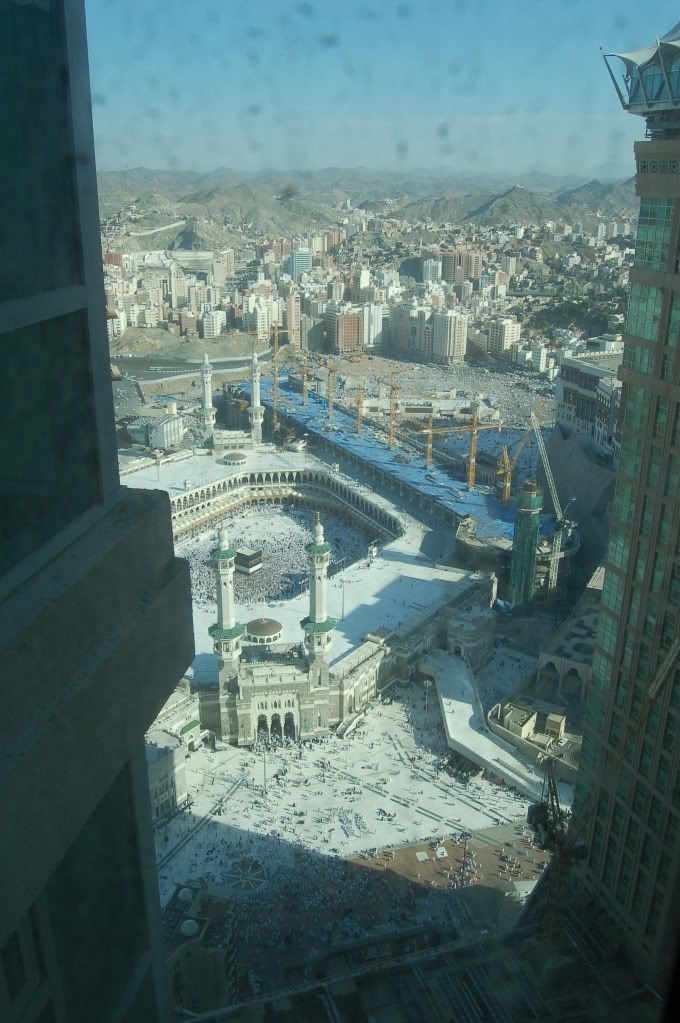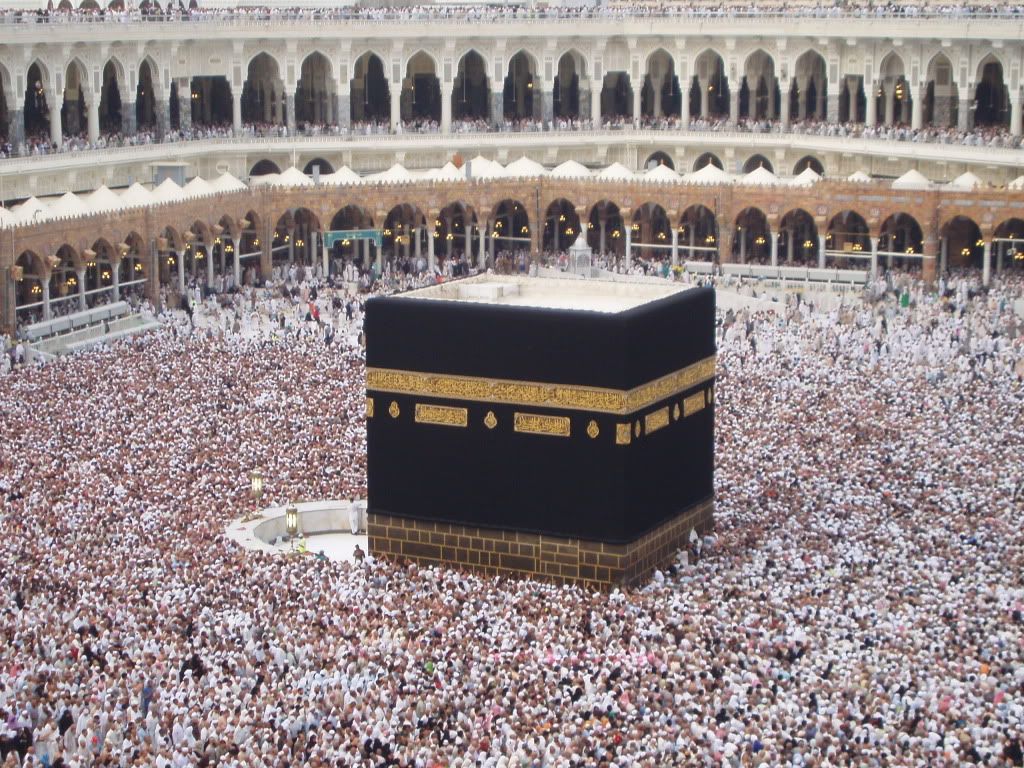 The King's speech broadcast on the National TV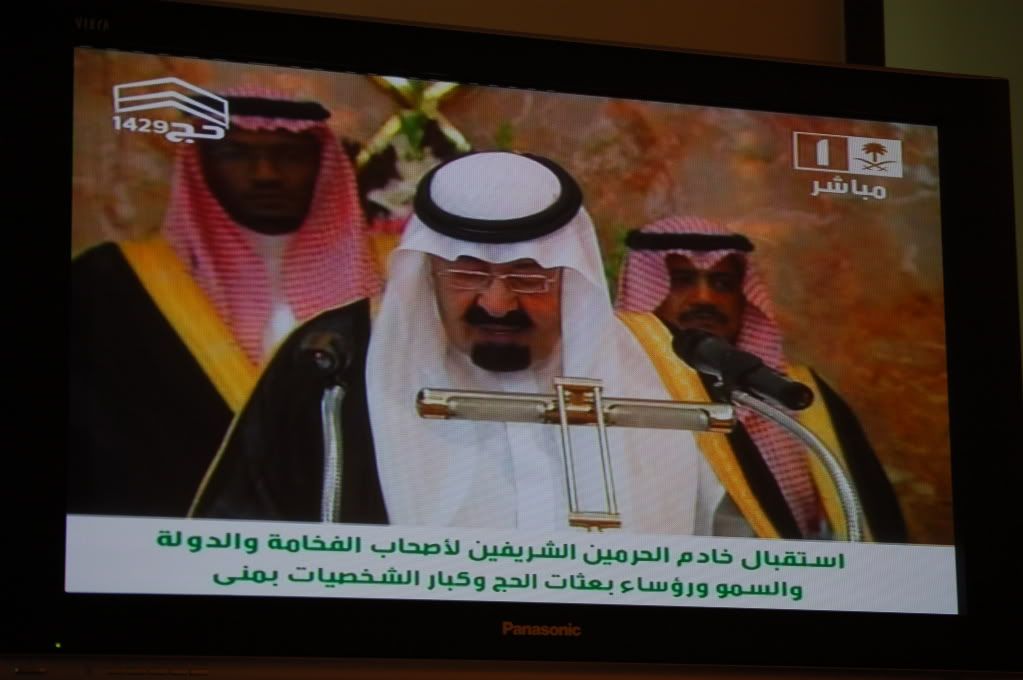 Arafa Mountain: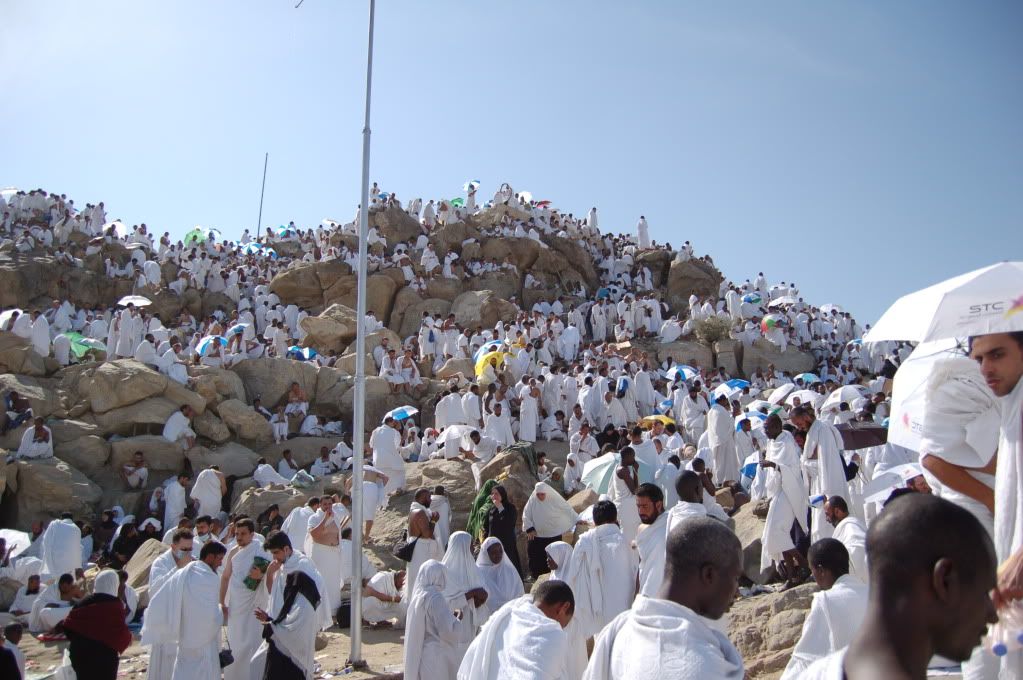 Going to Mina, where we stoned the devil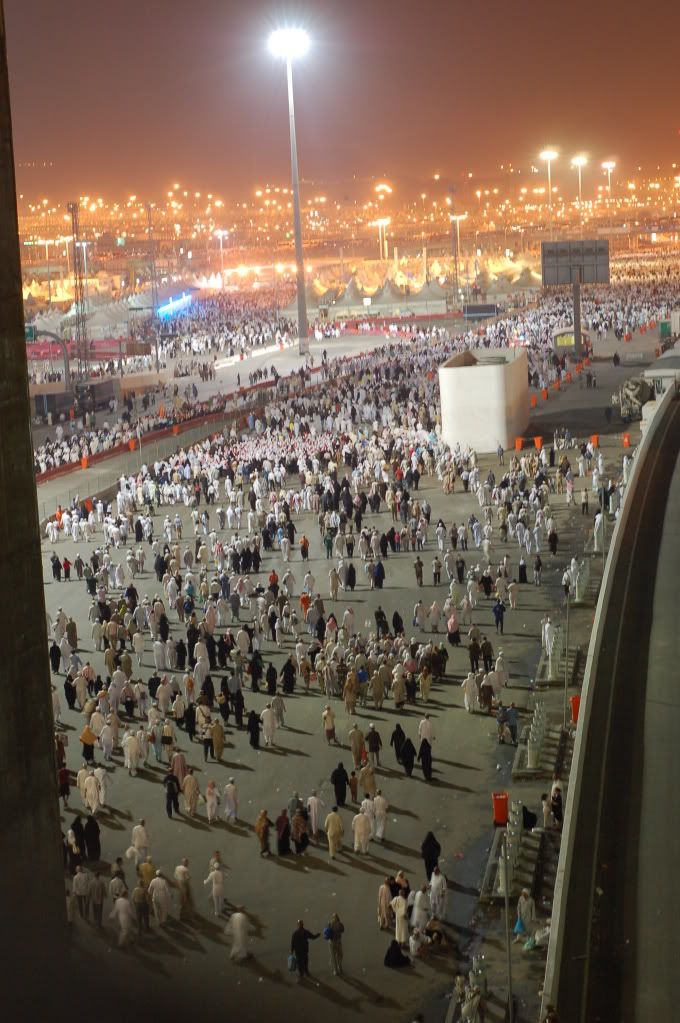 It is a religious ritual, involving throwing stones towards 3 symbolic pillars
These are the pillars: