Discussion Starter
·
#1
·
Some pix from earlier in the year and this weekend from the Dayton VA...the old "National Soldiers Home" (and military cemetery).
Built for Civil War veterans orginally (union vets), it was a popular destination in the 19th century for Daytonians and beyond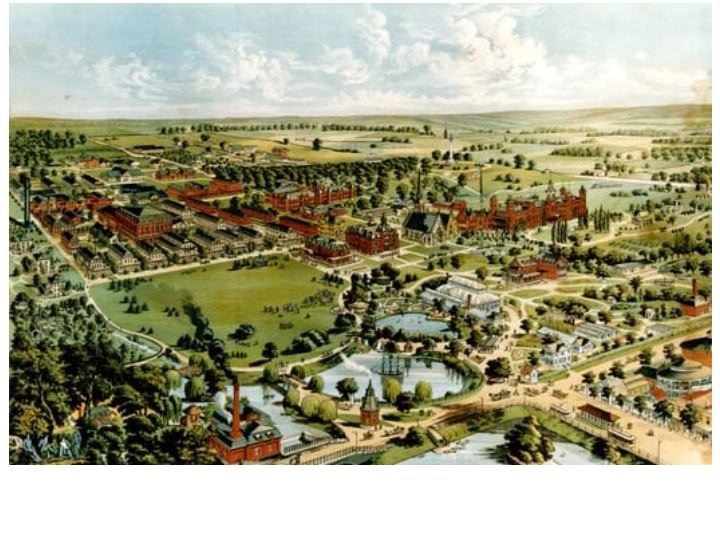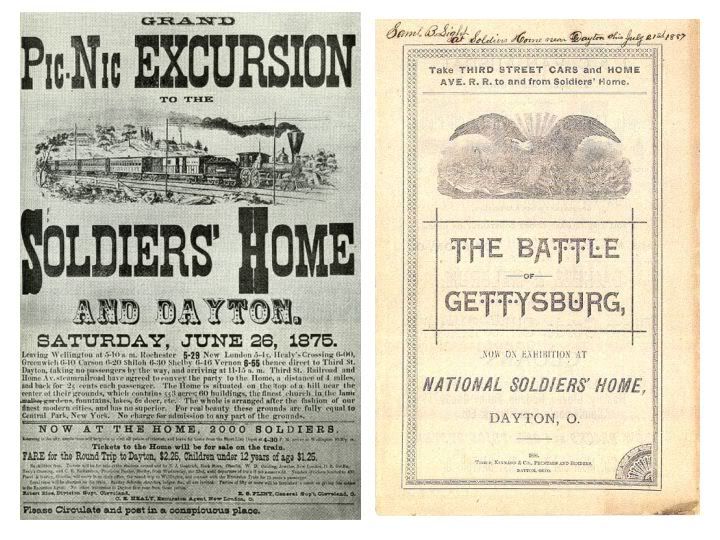 You can take an
online virtual tour
of the home via vintage old pix and postcards.
Here is what it looks like today.
The entry gate (with fairly interesting carvings on the pylons)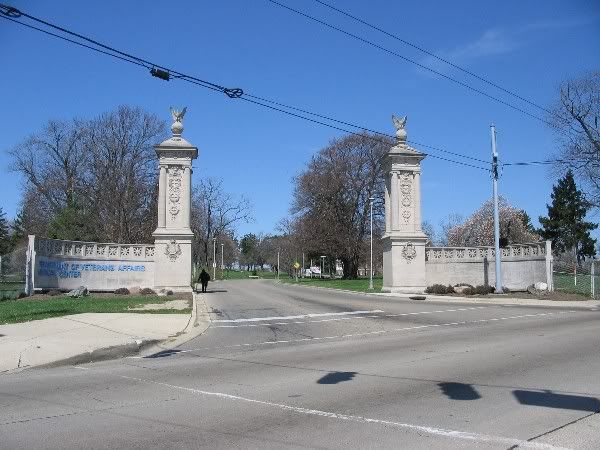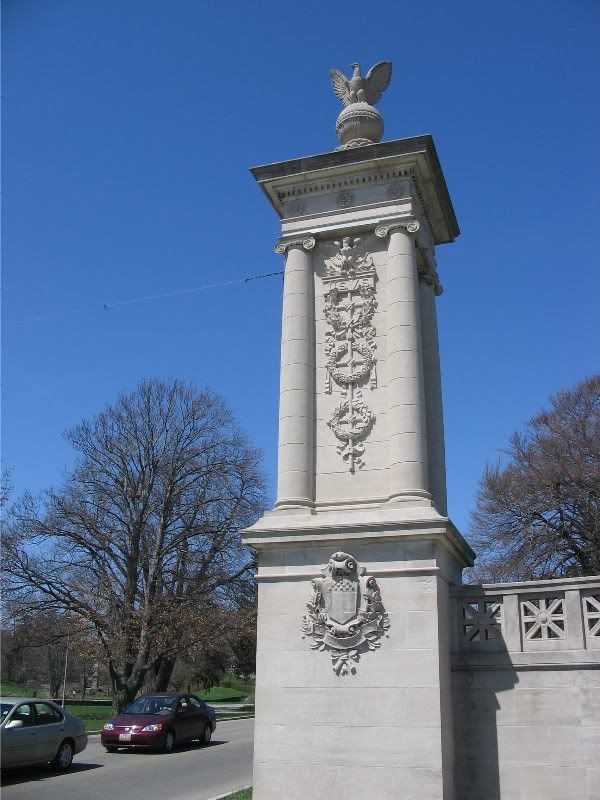 During the 19th Century people arrived via a steam dummy railroad, which was later supplemented by a horsecar. The horsecar was replaced by two electric streetcar lines. Here is the streetcar station and loop for the Home Avenue Street Railroad...now abandoned: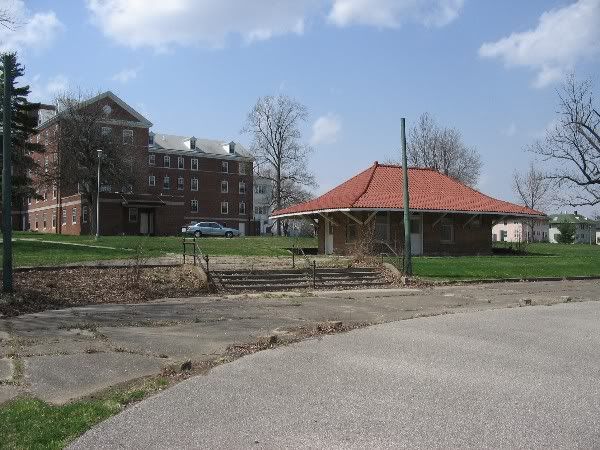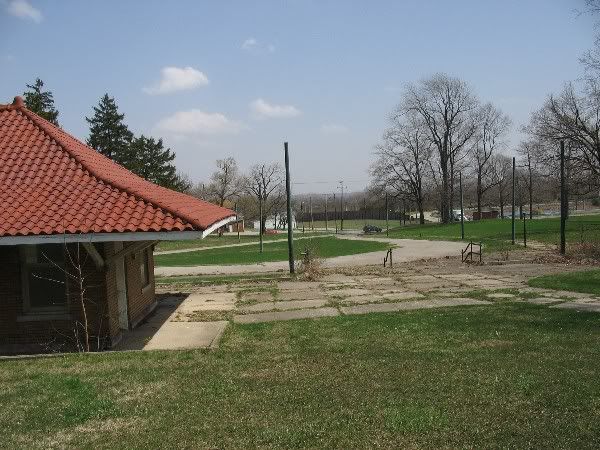 The steam dummy became a freight branch line and no longer comes on to the grounds.
The grounds. Most of the orginal victorian era soliders home structures are now gone, but the grounds are still nice. It was the lavishly landscaped grounds that acted as a public park for Daytonians...a place to go for a Sunday excurison: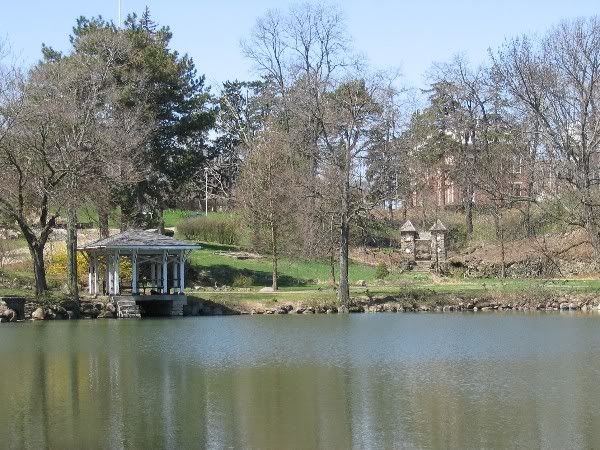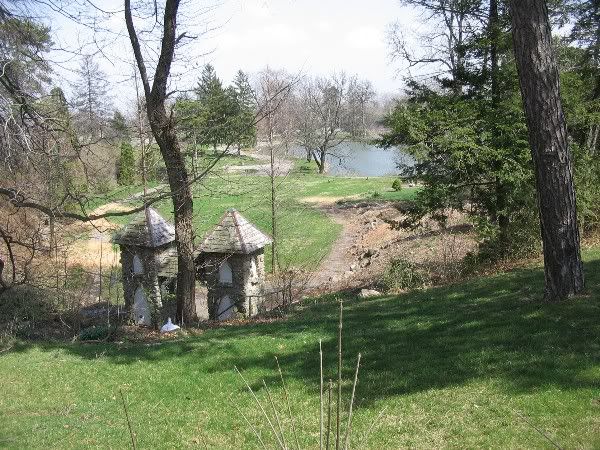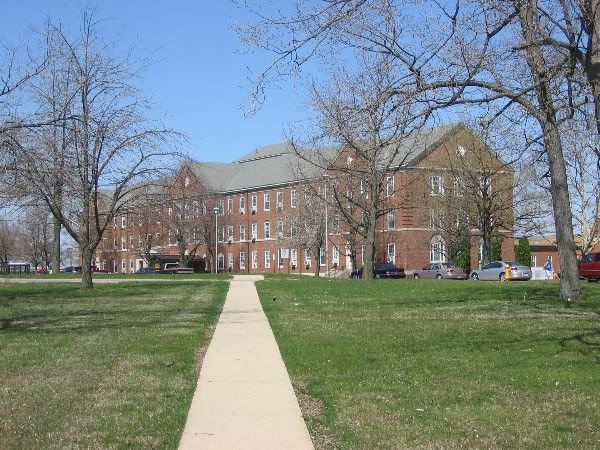 The Home is on the top of a hill overlooking Dayton and the Miami river valley
Some of the older buildings and grounds visible here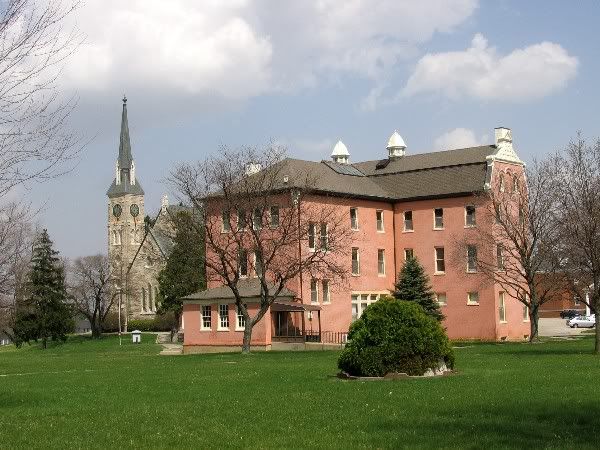 Gazebo and old building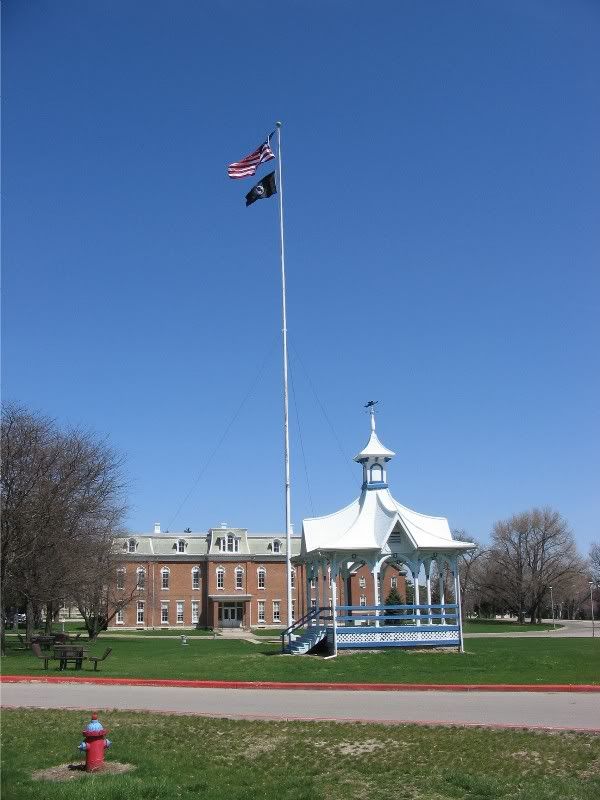 Reconstructed gazebo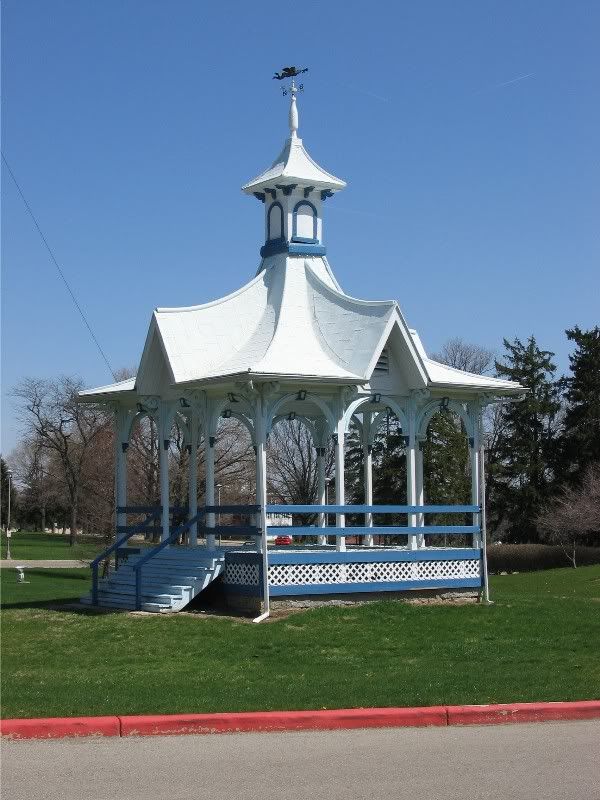 Some original buildings: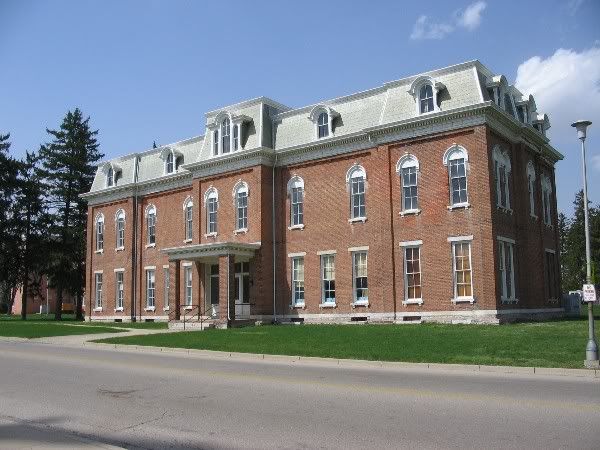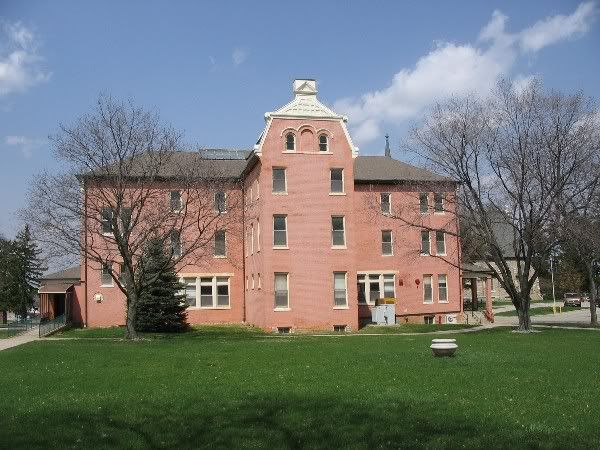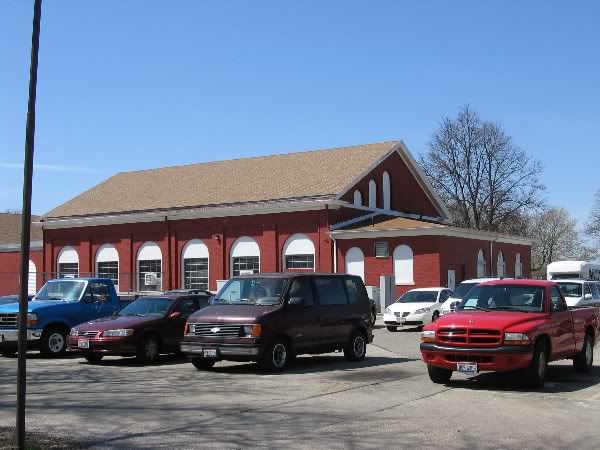 Various types of single-family housing..the managment of the home (the Commandant, Chief Surgeon, etc) lived on-site..this would be like officers housing in a modern military base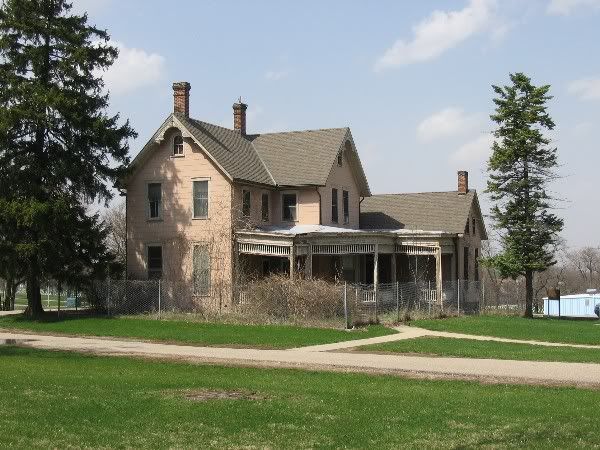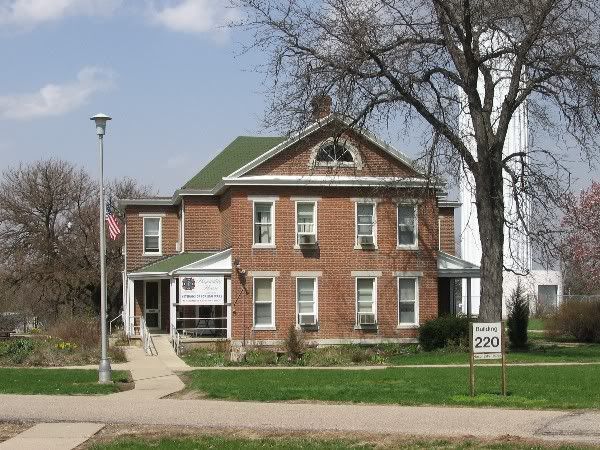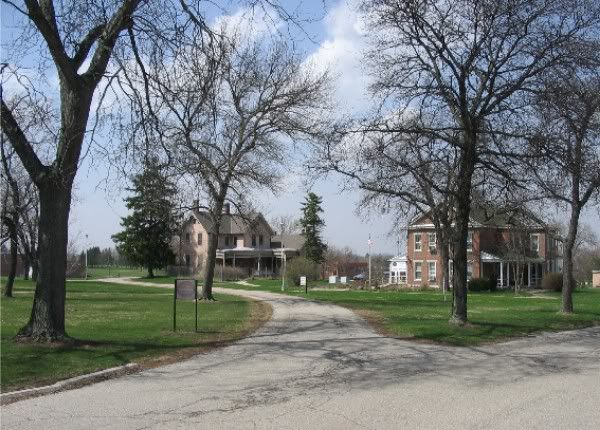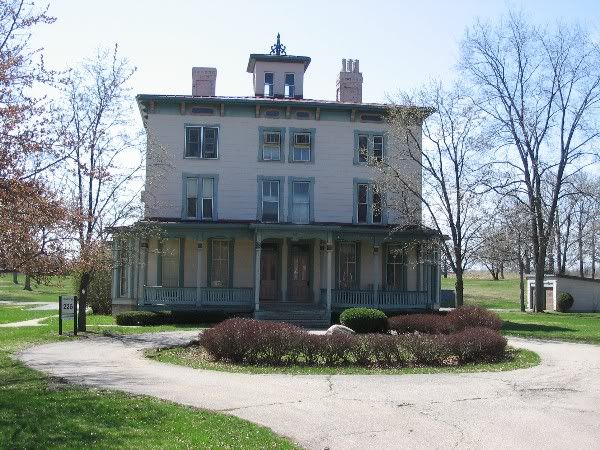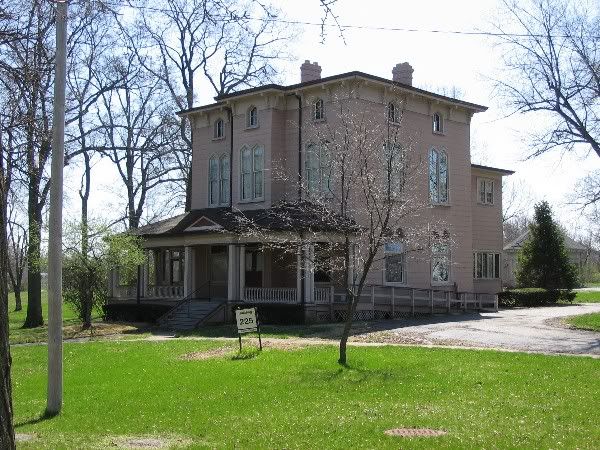 Their are various types of "barracks" (dormitories and group quarters) for the veterans on site. The place is also the site of a big VA hospital, too.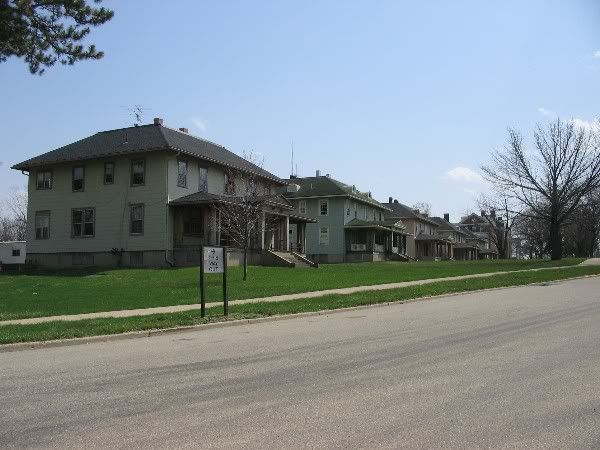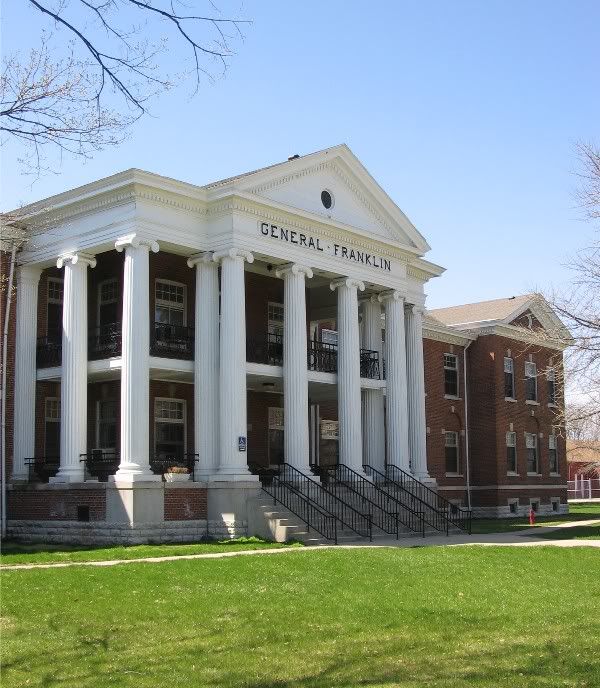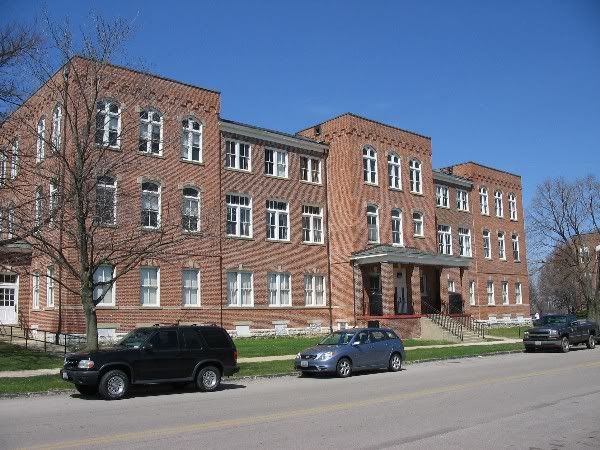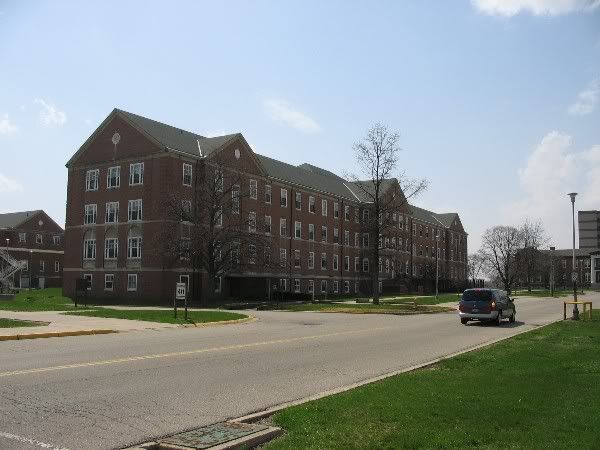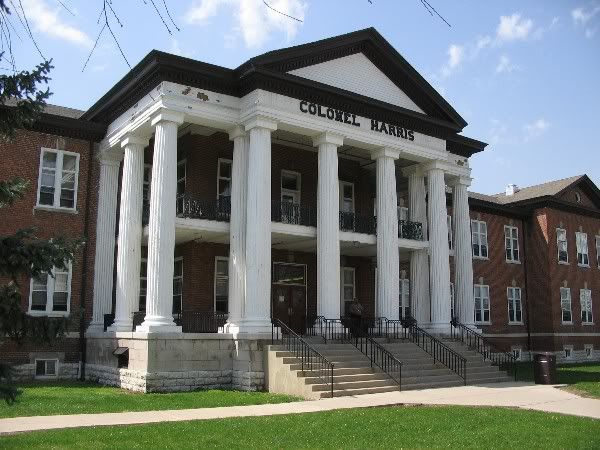 Two chapels...the Catholic chapel: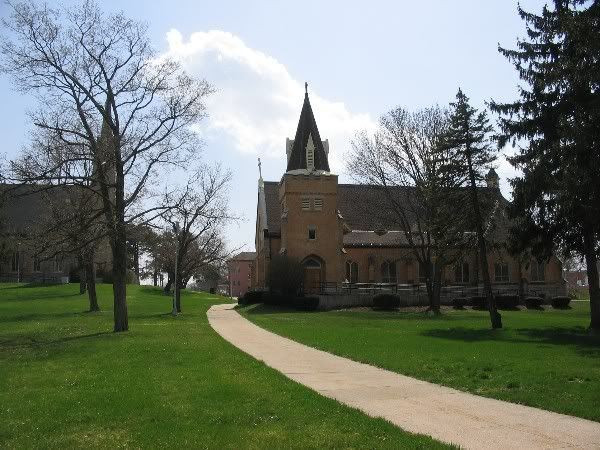 ...and the Protestant chapel, which is probably the architectural jewel of the complex: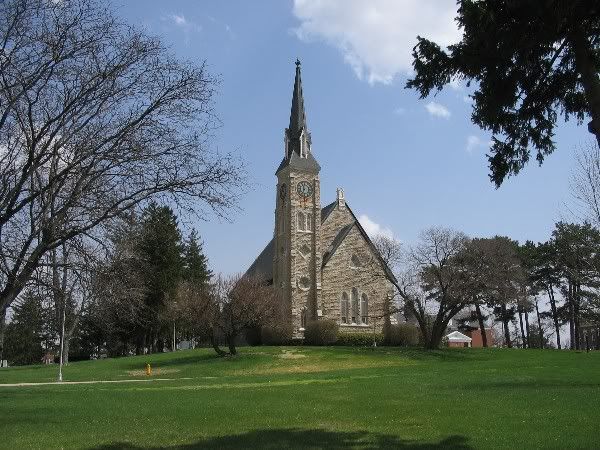 The chapel overlooks the Military Cemetery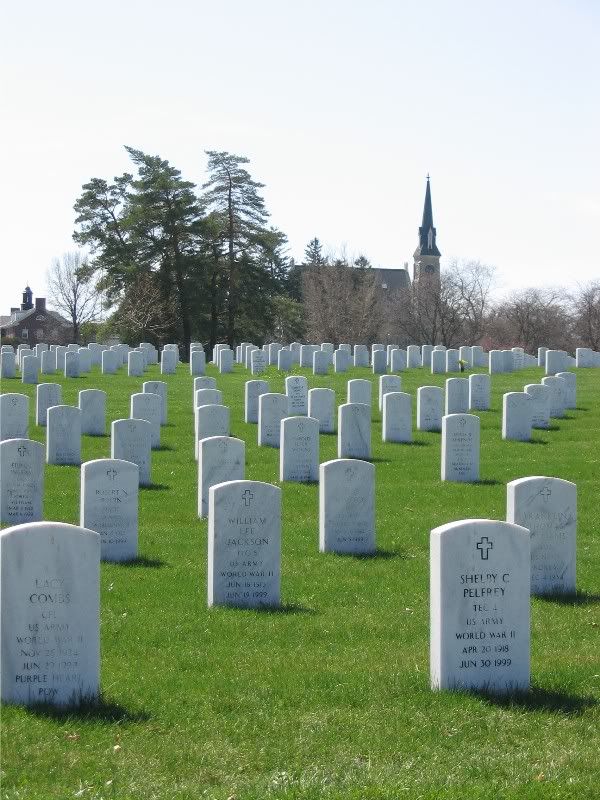 ..the centerpiece of which is this monument.