Discussion Starter
·
#1
·
2 luxury towers located in Miami Beach, part of the Faena District, $1 billion Master Plan project, within a six block waterfront property.
Faena District Master Plan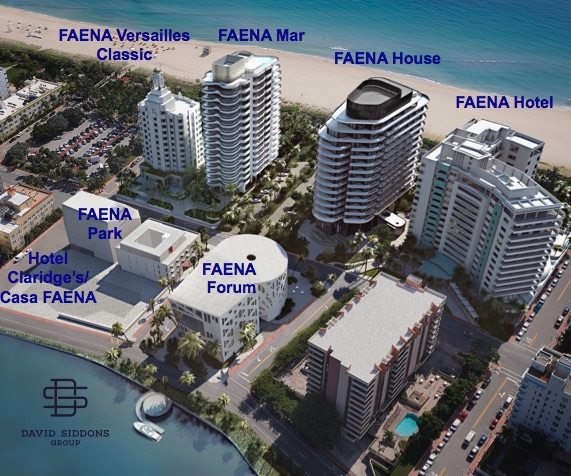 Faena Versailles Classic
Originally built in 1940 and designed by architect Roy France, the old Hotel Versailles Hotel is being converted into a 22-unit condo. It's currently on renovation work, including the demolition of a circa-1955 edition and the removal of walls.
https://therealdeal.com/miami/2017/05/10/miami-beach-preservation-board-expresses-concerns-over-stalled-faena-versailles-tower/
Faena Mar
New 16-story condo tower designed by architect Brandon Haw, now called Faena Mar, located on an empty lot just south of Versailles.
https://miami.curbed.com/2015/4/6/9973620/faena-launches-sales-for-versailles-classic-and-contemporary