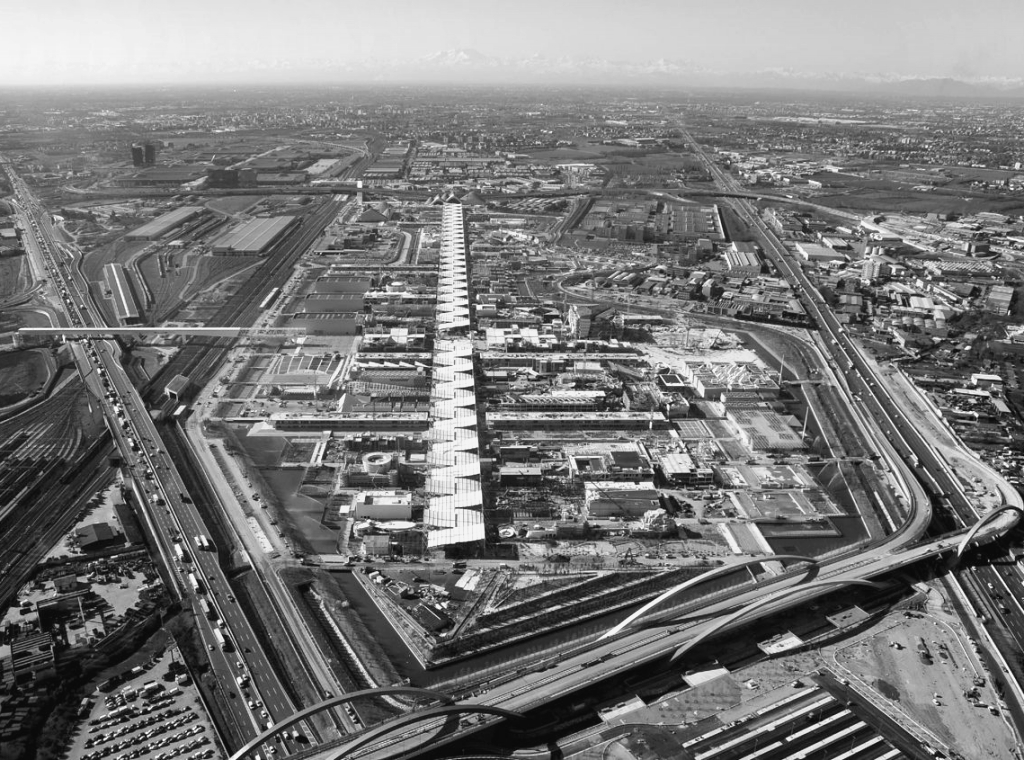 The former site of universal exposition Expo Milano 2015 will be transformed into "MIND - Milano Innovation District " with the aim of creating a place open to the world that can promote territorial excellences, add value to the investments already sustained and to the Expo legacy.
Former site of Expo Milano 2015​
MIND will be a hub of global excellence for companies, scientists and researchers operating in the fields of Life Sciences, Healthcare, Biotech, Pharma, Agri-food, Nutrition, Data Science and Big Data. MIND will also host the Human Technopole, the "Science for Life" campus of Statal University of Milan, the IRCSS Treatment and Research Healthcare center, the Social Innovation Hub-Lab.

MIND will have outstanding architectural features, able to attract investment and generate economic benefits throughout the country with scientific, recreational, cultural, sports, residential, productive and tertiary functions.
The challenge of this plan is to:
* Develop a high-quality project, characterised by great architecture, engineering and public spaces, which is attractive to international-level operators and investors.
* Preserve attractiveness and liveliness of the site 24 hours a day and throughout the year.
* Generate opportunities for innovation and socio-economic development of local communities.
* Secure widespread consensus and support from local communities and interested groups.
* Commit to environmental sustainability, social responsibility, green buildings and infrastructure, smart information and communication technologies.
* Guarantee operational excellence, good services, low costs, stakeholders care and involvement.
The overall area is located north-west of the city centre of Milan. The site is easily accessible from greater Milan, its primary densely-populated catchment area, from Northern part of Italy and Europe. Over 9 million residents live within 60 minutes drive from the area. The site is located close to the busy Linate and Malpensa Airports, and the Milan Exhibition Centre, which is the largest trade fair facility in Europe.

Arexpo -the society which owns and manages the former site of Expo Milano 2015- has officially received two binding offers from LendLease Group and Stam Europe, who are leaders of two respective consortia. The public tender concerned the designing of the masterplan, costruction and a concession for the management of the area, which included the granting of a surface right for a period of maximum 99 years.
Consortium 1
Stam Europe, Macquarie Group Limited, Vitali SpA, Condotte Costruzioni, HOK Architects, Progetto CMR, Mobility in chain, Ambiente Italia.

Consortium 2
LendLease Group, PricewaterhouseCoopers, Carlo Ratti Associati, Land Italia, Icom.
A committee, chaired by professor Giovanni Azzone, president of Arexpo, Rector of Polytechnic of Milan from 2010 to 2016, was immediately set up to evaluate the eligibility of bids. The other members are: Andrea Sironi, full professor of Banking and Finance at Bocconi University, where he has been Rector from 2012 to 2016 and chairman of Italian Stock Exchange; Barbara Alemanni, full professor full professor of Banking and Finance at University of Genoa and Bocconi University; Manuela Grecchi, Vice Rector For Lecco campus of Polytechnic of Milan and full professor of Building Architecture; Ilaria Valente, Dean of School of Architecture Urban Planning Construction Engineering of Polytechnic of Milan and full professor in Architectural and Urban Design.
The committee will independently carry out the evaluation of the two bids and will communicate the outcomes to Arexpo at completion of its activity.
"A major step towards the transformation of the Arexpo area into one of largest scientific and technology parks in the world has been achieved" Bonomi, CEO of Arexpo said. "The selected private operator will not only support Arexpo in crafting the masterplan, but will also take developer responsibility therefore ensuring the actual transformation of the site".​