Palazzo Sistema
Milano | Lombardia | Italy
Andrea Cherchi
​
The Lombardia Region has launched a two-stage international design competition for the construction of a new headquarters, Palazzo Sistema, intended to host the bodies and companies of the Region. The existing complex, spanning over an area of about 25,000 sqm (+269,000 sqft), will be demolished. The intervention area is included between the streets Pola, Taramelli, Abbadesse and Rosellini, in a strategic position due to its proximity to Palazzo Lombardia and Grattacielo Pirelli, served by local public transport, close to the districts of Maggiolina, Porta Nuova, Porta Garibaldi, Isola, Farini. According to the competition document,
the new iconic building will be designed and built in compliance with environmental sustainability and energy efficiency, the centrality of man and equity, the use of cutting-edge construction technologies and innovative and eco-sustainable materials, the use of sustainable mobility and all the most modern design standards.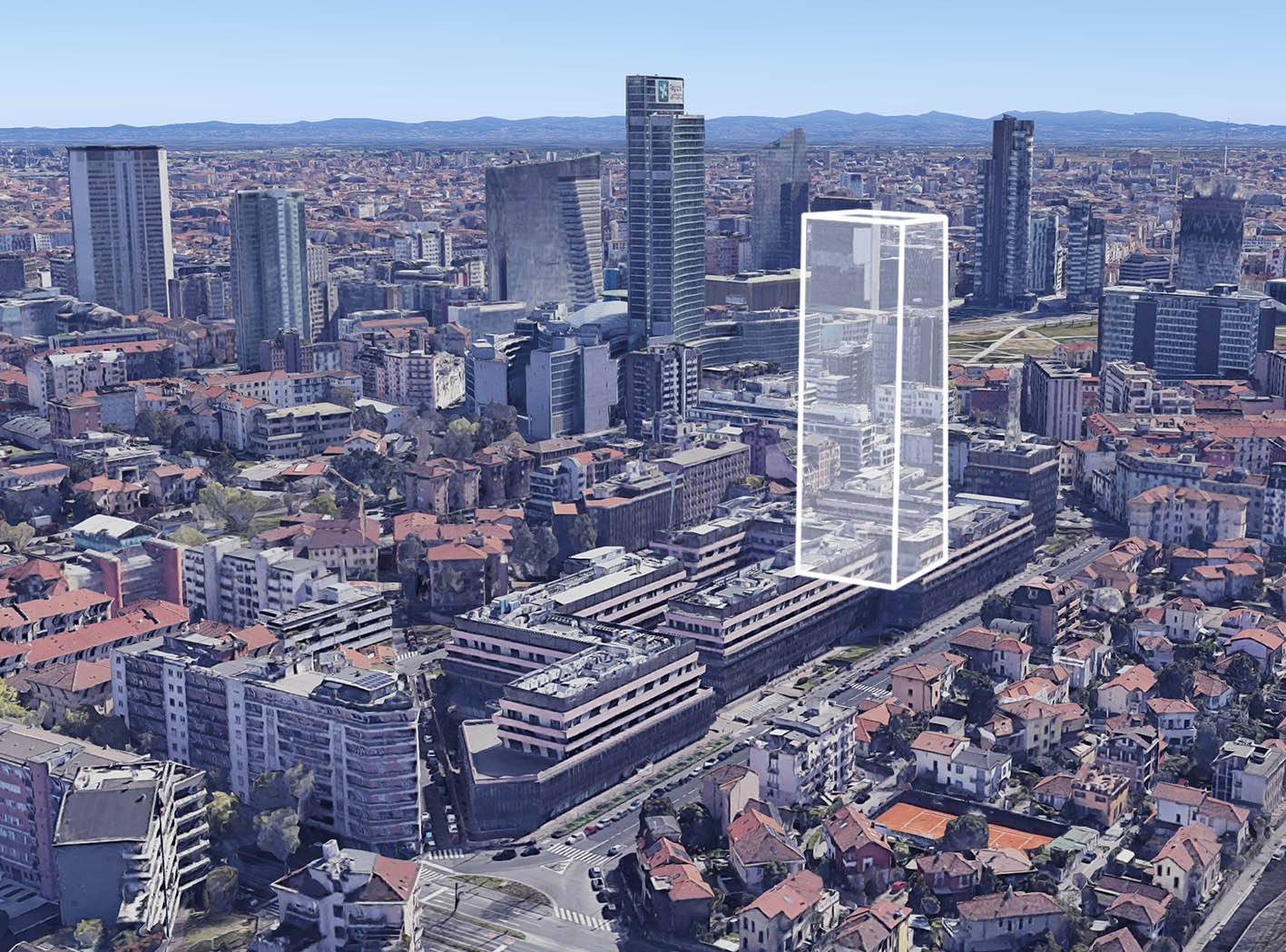 EXISTING COMPLEX
​
The first phase of the competition, whose deadline is set for May 24th, 2022, is aimed at selecting the five best project proposals to be admitted to the second phase, which will close on September 6th, 2022.
The winner of the competition will have to develop the project at the level of technical and economic feasibility and, in compliance with the provisions of the announcement, the definitive and executive design may also be assigned. Around 130 million euros is the estimated cost for the construction work.