Sportski Centar Mostar - Arena Mostar

Objekt:
SC Mostar - Arena Mostar
Investitor:
Grad Mostar
Projektant:
Eko Plan d.o.o. Mostar
Izvođač:
Konzorcij HERING d.d. Široki Brijeg i LAVČEVIĆ INŽINJERING d.o.o Split
Početak gradnje:
2008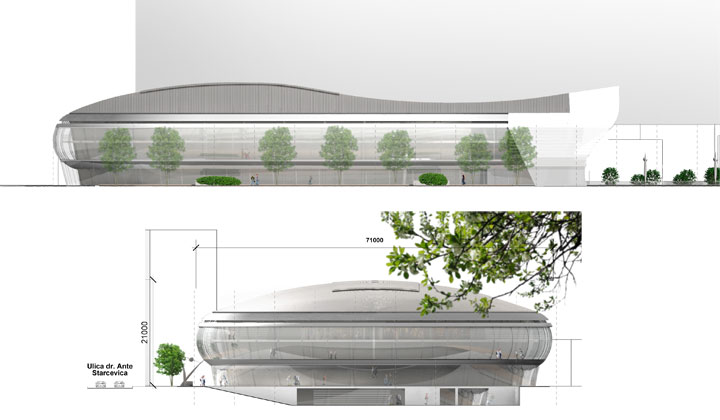 The sport's business centre is situated in the very centre of Mostar. The complex will accomodate four basic sports (seating capacity 6500 spectator seats) such as: basketball, handball, indoor football, volleyball. Besides sport activities the building will accomodate cultural, business and other social activities such as: retail, restaurant and café/lunch room, fitness/sauna centre, discotheque and parking garage. Building structure is flexible and adaptable. Design has a number of green engineering features that provide reduction of energy use and minimum mainatenance requirements over building's life span.