Discussion Starter
·
#1
·
Hello everybody,
I'm new to this forum and I'd like to introduce the project I am currently working on. It started a couple of weeks ago as an "in-between-project" beside my normal job project (I'm a SW developer). Now, that the project is over, it has turned into a fulltime project.
I began to reconstruct the old Munich Central Station around 1900 in Unity 3D which was a beautiful building in Italian style and was destroyed during WW II. As some of you might know, the "Hauptbahnhof" that we have today in Munich is an architectural disaster. (But it obviously will be replaced/enhanced with an even worse building…)
In the meanwhile the project has gathered a little community and so I started to work on other buildings to get at least the immediate buildings around the Central Station complete. (About 10 buildings.)
The project also has a dedicated web site:
www.Muenchen1900.de
(a German site, I'll maybe add an English translation some time…)
If you're interested I'll be posting new developments on this thread.
After this post I'll present a couple of pictures; you can see more on my web site.
I'd appreciate any suggestions, ideas etc.
Best regards,
Günther
Central Station: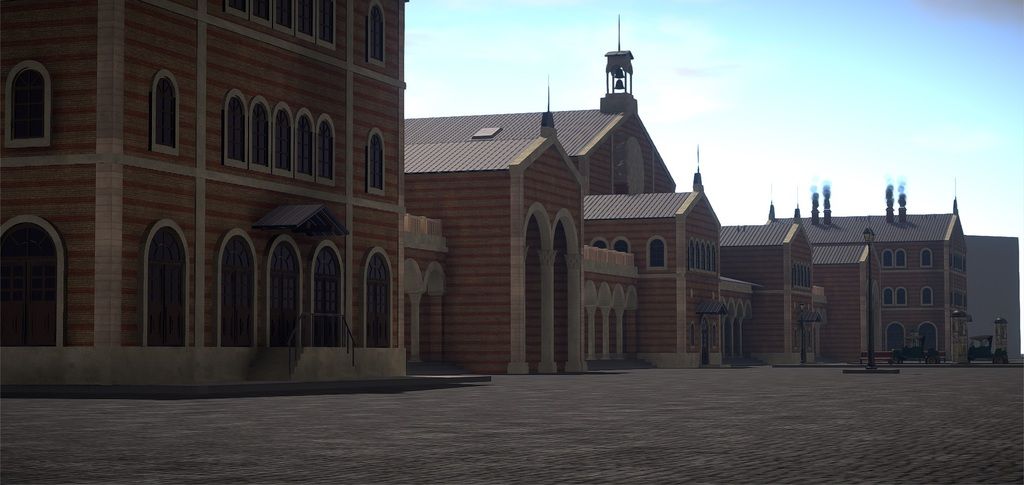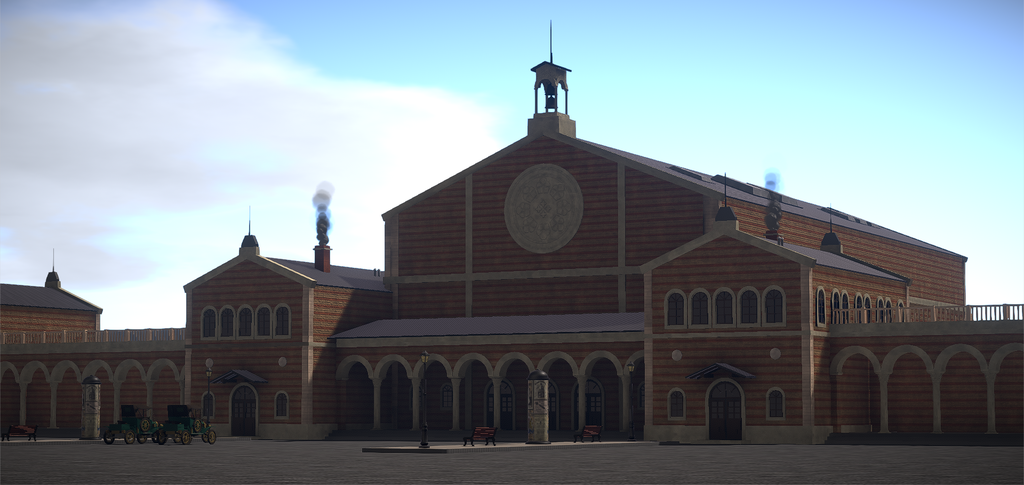 A tram stop that I finished yesterday:
And a scene before the old Telegraph Station (with an intermediate tram that has to be worked over…)