Discussion Starter
·
#1
·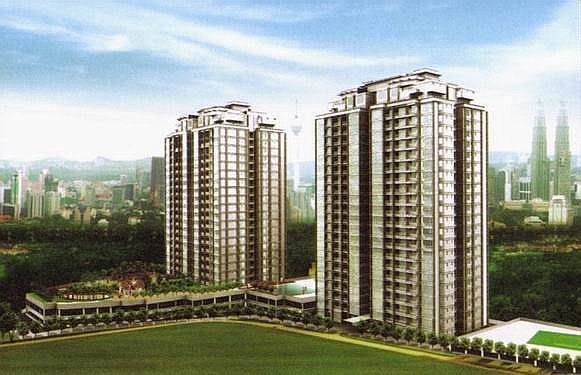 Mutiara Upper East Ampang is located in the Ampang Hilir area, in essence bordering on Desa Pandan. If you're having problems finding the place, just ask around for the Raintree Club (a stone's throw away) and the Selangor Polo & Equestrian Club, just next to this condo site. The area is rather quiet and far off from the busy thoroughfare; the site itself is surrounded by some old lowrise apartments and other condos. But all in all, there aren't that many condos in the area, Mutiara Upper East is probably the only new one being built at the moment.
Being near the country club, Polo club and the RSGC probably helps the marketing of this place quite a lot, plus that 'KLCC view' thing that some people find so fascinating. Plus, surrounding the condo on a bigger radius are lots of old 'rich man' bungalows that signify the 'old money' of Ampang Hilir.
Project Name Mutiara Upper East Ampang
Location Ampang Hilir
Description Two blocks of residential luxury condominium project
Land type 99 years leasehold
Land Encumbrances Charged to OCBC Bank (M) Bhd
Price RM462,200 to RM2,086,500
(from about RM260psf to about RM330psf)
Unit size 1733sq.ft. to 6319sq.ft.
No of units 312
Launch Date now available
Expected Completion April 2008
Developer Puncak Kencana Sdn. Bhd.
(member of Mutiara Goodyear Dev. Bhd. group)