The city (incorporated about 35-40 years ago) is located just west of Toronto with a population of just over 700,000 people. The city is trying to reinvent itself from being a suburb (which, unfortunately, has some less than inspiring sub divisions and industrial parks), to more of an urban centre with a genuine and vibrant downtown. Some of the more traditional village type communities include Streetsville and Port Credit. IMO - By far the most scenic street is Mississauga Road starting from Britannia and Mississauga Road (Queen Street) in Streetsville south to Port Credit; it's like a country road with a lot of great turn-offs, access to parks and great views of the Credit River (which flows into Lake Ontario).
Profile:
http://www.mississauga.ca/file/COM/Forum_Mississauga_Profile_2.pdf
Quick Facts:
http://www.mississauga.ca/file/COM/Forum_Quick_Facts_2.pdf
What the Mississauga City Centre (MCC) might look like within the next 10 years. There are currently about 9-10 towers u/c in MCC ranging from 30-56 storeys with no less than 30+ proposed ranging from 30-60 storeys.
Current Skyline (or part of):
Widesuites:
Parkside Village: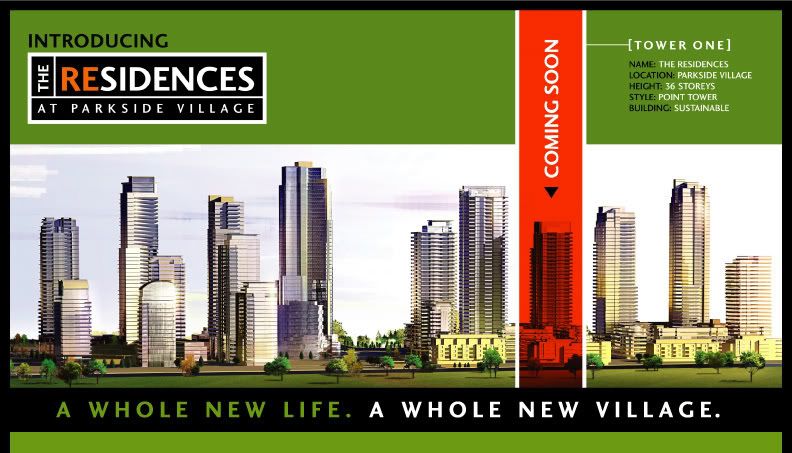 First tower of the new urban village
The Absolute World Project (buildings 4 and 5) which is currently under construction.
The Absolute Community (buildings 1,2 and 3)
One Park Tower (one of my favourites):
Various:
Kariya Park:
Streetsville Village:
Bread and Honey Festival and Parade from June 7th:
more to come...