·
whitest boy in the delta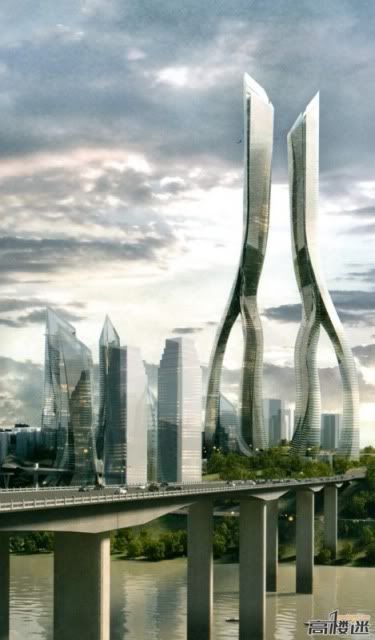 ________
CHONGQING | Nanping Twin Towers | 2x620m.

Proposed

. An obscure proposal designated by the local government as one of the key projects to carry out within the decade of 2010-2020.
One of the proposals. They didn't mention the source.
Another set of sourceless renders for the Nanping Twin Towers. 680m and 630m.
Maybe it is not enough information to start a thread yet, but after reading i thought with this height it should get one for early discussion. Especially the latest renders, which are so amazingly unique and also would push the building to a china's tallest candidate.
mods are allowed to change this first post to always preview the newest renders