Discussion Starter
·
#1
·
Don't expect dozens of posts about the Breton character of the city : quite frankly, there's nothing remotely Breton about that town (contrary to Rennes for instance). Undoubtedly, it used to belong to the State named Brittany and it should be included into Brittany provided that France respects its former provinces. But culturally speaking, that town is a big Western Ligerian French town akin to Angers or Tours.
IMO the town is a bit bland. Nantes is one of those towns about which there are neither great hopes nor strong satisfactions. IMO, one has to blame the XIXth century and its stupid urban ideas (one branch of the Loire was filled in !) then modern town building. Ayrault embodies what's wrong with local politics : a consciencious administrative management lacking genious (cycle tracks, green areas, modern bland buildings, ...).
From a purely aesthetic point of view, France lacks drama : Nantes should be a great town. When coming from the South, one should have a fantastic vision of the docks, a great perspective with the Loire in all its glory.
Nantes had much potential to be one of France's most beautiful towns. It has completely lost its maritime aspect and new buildings being built on "Ile de Nantes" don't help.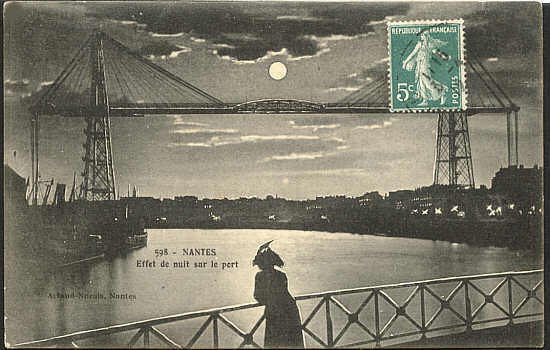 Reaching Nantes from the North :
The docks :
Tour Bretagne :
Around the Castle of the Dukes of Brittany :
Ile de Nantes (an island in the Loire river) :