-----------------------------------------------------------------------------------------------------------------------------------------------------------------------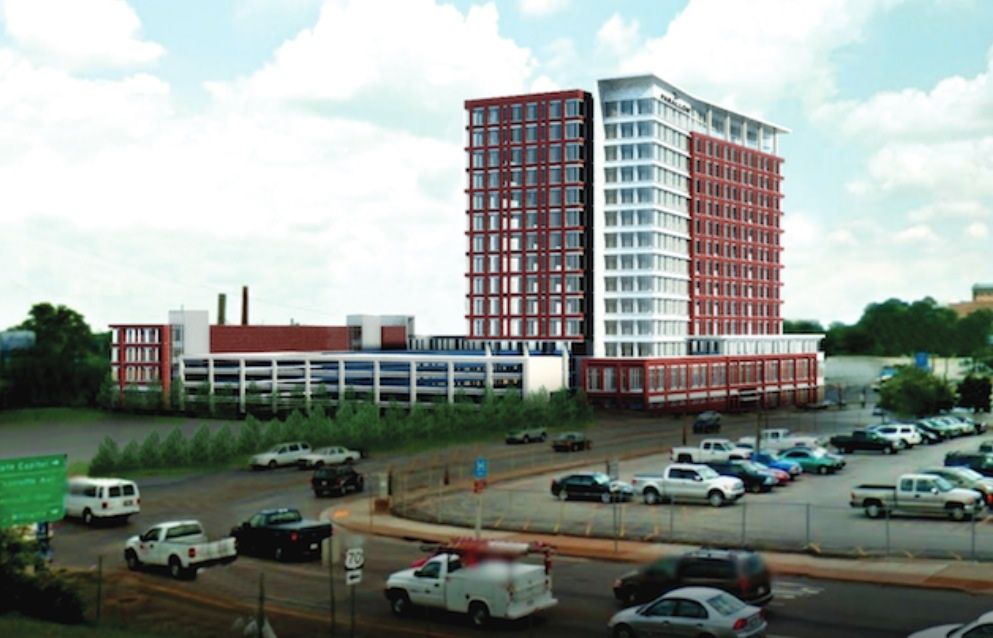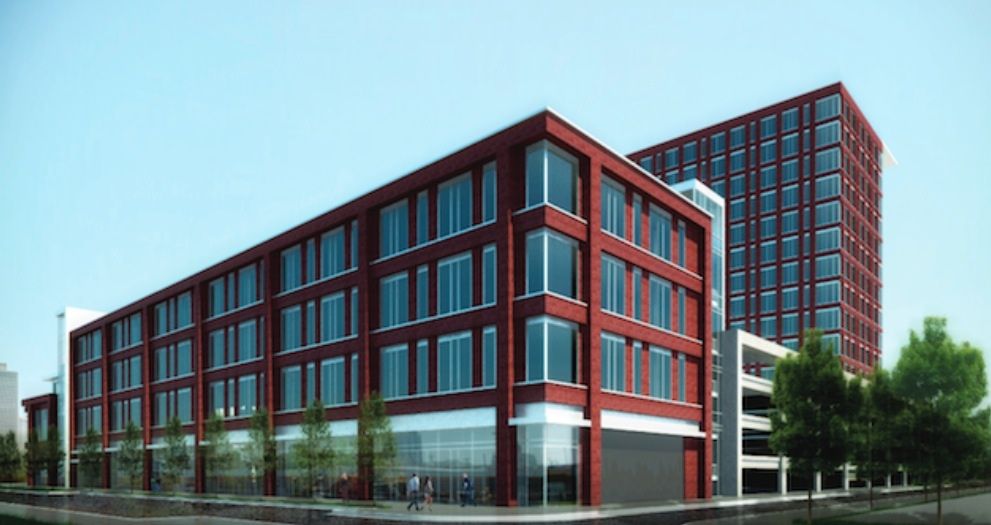 http://www.tennessean.com/story/mon...t-first-look-hcas-tower-north-gulch/12666551/
A FIRST LOOK AT HCA CAPITOL VIEW
HCA's new office space for Parallon and the Sarah Cannon Research Institute is part of the revitalization effort for the North Gulch. Here is a closer look at what the new building will look like as compared to what the site looked like in 2009.
An office tower in the North Gulch will rise 14 stories along Charlotte Avenue, and will also feature street-level retail, according to new documents obtained by The Tennessean.

The office tower, being built by HCA, will be complemented by both street parking and a parking garage.

In May, hospital giant HCA completed its purchase of the 10.5 acres where it is planning major construction for two of its subsidiaries, Parallon Business Solutions and Sarah Cannon Research Institute.

HCA's portion of the Capitol View project is just a third of the overall 32-acre site.

Meanwhile, Boyle Nashville, a co-developer of the project, is creating plans for the overall site, including retail, apartments and an urban grocery.
Atlanta-based architecture firm Cooper Carry continues to work on the master plan for Capitol View, but details have emerged for the remaining 21 acres. Overall, the urban, mixed-use project will have up to 1 million square feet of office space; 300,000 square feet of retail, grocery and restaurant space; sites for two hotels; and 1,000 apartment units.

A mixed-use building at the northeast corner of 11th and Charlotte will include a five-story, 250-unit apartment community on top of 80,000 square feet of retail space, including a 49,000-square-foot urban grocery store. Earlier this summer, Boyle said the plans for the building call for it to be completed shortly after the two HCA subsidiaries move into the new headquarter at the end of 2016.
http://www.tennessean.com/article/2...ng|text|FRONTPAGE&sf20748583=1&nclick_check=1
HCA moving Parallon, Sarah Cannon headquarters to North Gulch site
$200 million project to shift from Palmer's West End Summit to site off Charlotte Avenue
HCA plans to buy nearly 11 acres off Charlotte Avenue in the North Gulch area near downtown and will invest $200 million in new headquarters space for two of its subsidiaries.

The move represents a dramatic shift in the more than year-long effort to bring more than 2,000 employees into the city's core.

The new deal also marks an end to HCA's previous agreement for Parallon Business Solutions and Sarah Cannon Research Institute to anchor twin towers that developer Alex Palmer had planned at his West End Summit project in midtown Nashville.

The hospital giant begin exploring other options this fall after Palmer ran into difficulties trying to obtain financing for the nearly $260 million project, which also included a 285-room InterContinental Hotel & Resort.
Site design is currently underway and HCA expects the new headquarters to be open by late 2016. The site is part of a larger 32-acre swath of land for which owner Northwestern Mutual and development partner Boyle Investment Co. are developing a master plan. The plan will likely call for a mixed-use project, dubbed Capitol View, that would include offices, retail and restaurants, a hotel, multi-family residential and other uses.

"With this announcement, it allows us to accelerate the strategic master planning for Capitol View," said Jeff Haynes, managing partner with Boyle Nashville LLC. "(Northwestern Mutual's) excited about the continued growth and momentum of downtown Nashville, especially in close proximity to the new ballpark, the Gulch, (and) the Charlotte Avenue regentrification."
HCA's latest move will still bring 2,000 jobs to Davidson County, maintaining the hospital giant's pledge made to city leaders more than a year ago. "We appreciate Mayor Dean's continued support of our expansion in Davidson County, and we look forward to completing this project, which will promote the growth and development of the North Gulch area," said Richard M. Bracken, the hospital chain's chairman and CEO.

City officials had previously committed to a $66 million incentive package for HCA's West End Summit expansion, and the state pledged $7.5 million for new employees, plus job grants intended for HCA.

Metro dubbed HCA's expansion as Nashville's biggest economic development catch since computer maker Dell brought assembly operations here during the early '90s. HCA spokesman Ed Fishbough confirmed that HCA will seek economic development incentives for the new site, too.