The New Orleans Jazz & Heritage Festival is underway in New Orleans. Along with the PGA Tour, with a $6 million purse, (
http://www.pgatour.com/tournaments/r018
), the City hosted over 175,000 visitors this weekend. It was nice to see New Orleans in action, again. Here are some pics from this weekend's Jazz festival captured by local media:
Remembering Katrina: A Hurricane Warning Flag!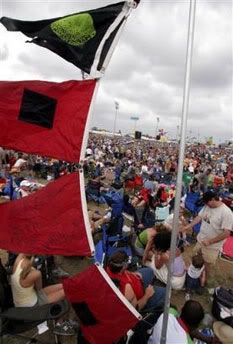 Dr. John
Oh yeah...just enjoying the best music around!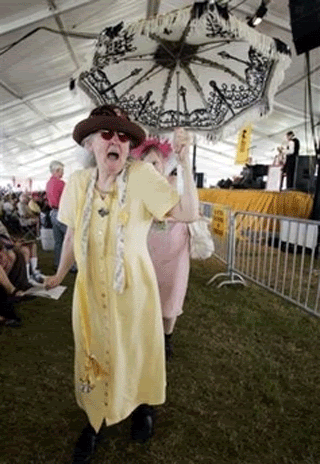 Bob Dylan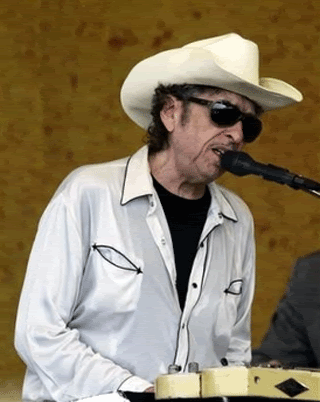 Anders Osborne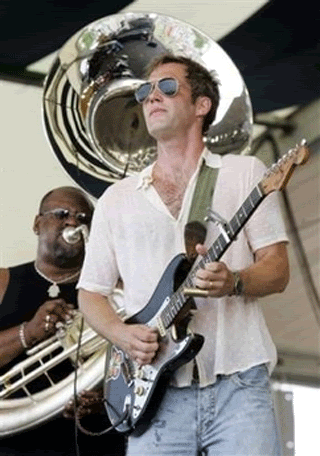 Dancing to Cajun music at the Fais Do Do Stage!
Play it Dudes...Give It To Us!!!!!


Dave Matthews
Fun Hat!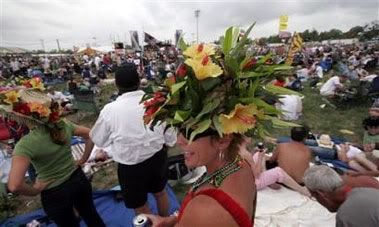 The fabulous Mary Griffin!
Crowds had a blast all weekend!
Bruce Springsteen, Elvis Costello, Rebirth Brass Band, The Meters, Walter "Wolfman" Washington, Kermit Ruffins & The Barbecue Swings, and more performed today...photos not yet available.