Discussion Starter
•
#1
•
Location:
East Market Street / Cranston Street / New Street / Canongate
Cost:
£150m
Developer:
Artisan REI.
Architects:
Allan Murray Architects
,
Comprehensive Design Architects
16,500m² office space
3 hotels (400 beds)
28 retail businesses
145 residential units
40 affordable homes
Community facility
£6.5m civic square
Current Status:
Planning (residential element approved)
Royal Mile Hotel
(146 bed). Ground floor restaurant/cafe and retail units. Retains frontage of existing Canongate tenements. Old Sailor's Ark (1934-36) facade retained and serves as the hotel entrance. A new 2-storey arched pend created through MacRae tenements at 221-225 Canongate to allow pedestrian access.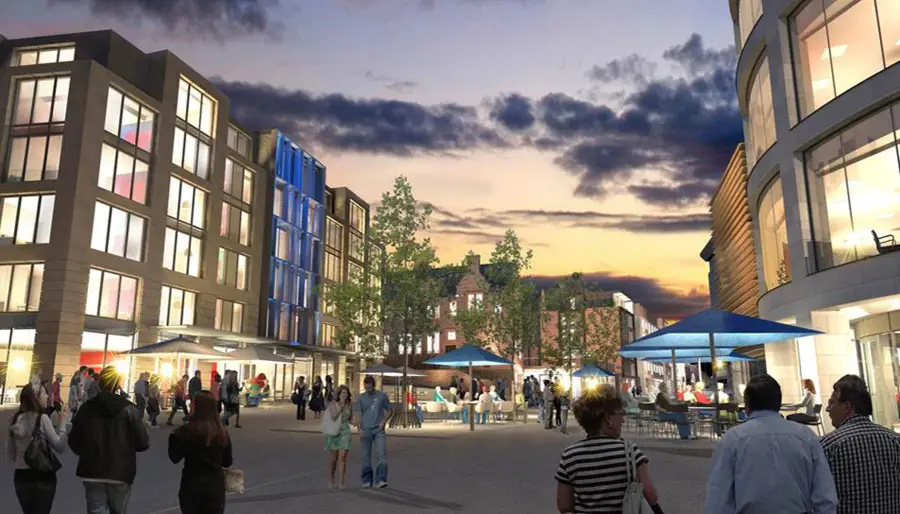 Canongate Venture
. 2-storey former school (1900-01) converted for restaurant/cafe and community use. Existing stone plinth removed and replaced with glazed addition.
East Market Street Hotels
(1 x 130 bed, 1 x 127 bed, restaurant/cafe and retail units)
Jeffrey Street Arches
Refurbishment of existing archways under the Jeffrey Street rampart, creating sixteen "artisan" units for a mix of activities (arts/retail). Addition of glazed building on current gap site at the corner of Cranston Street, intended for restaurant use. Roof of new building is level with Jeffrey Street above and serves as a public terrace with a rotunda pavilion cafe.
Northern Site (CG3)
. 16,500 sq. metres of high quality grade A office space across three interconnected buildings. Retail and restaurant/cafe units on the first two floors fronting the new public square.
Courtyard Building
. Mixed-use residential blocks with commercial uses at ground floor level: retail, restaurant/cafe and studio offices, fronting new public square.
Additional Residential
(Comprehensive Design Architects). Four blocks between Calton Road and new public square.
Affordable Housing
(Comprehensive Design Architects). 40 homes across three buildings facing Calton Road with ground floor retail.