Does anyone know whether there was a design change with the original Two WTC as well, since it was first published in 2006?

Does anyone know why 3 WTC underwent this last-minute design change as well? Was it a cost- and labor-saving decision, or finding out as it did with the spire of One WTC it wasn't going to work and cause danger?

What do you mean with "value engineered"?
1) There was an aesthetic change to the facade, it was originally envisioned to have much darker glass. That changed somewhere along the line before BIG came into the picture. The height was always 1348'. BIG's design was 1323' according to CTBUH.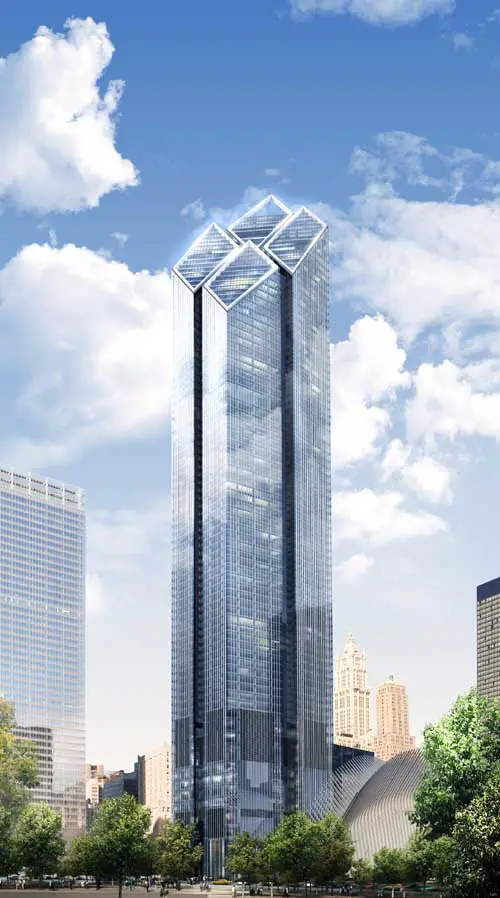 2) They said it was to make the campus more cohesive in design since BIG's Tower 2 was going to have a flat roof, rather than terminating at a point like Foster's. That's likely an excuse for value engineering, since they don't have to pay for the construction of additional architectural features.
3) Cost-cutting from the original vision to the final design.