New York City - One Bryant Park -(Bank Of America Tower) 1,200 feet tall



The Durst Organization and Bank of America have begun construction, on the world's most environmentally responsible high-rise office building, a 2.1 million square foot, 54-story crystalline skyscraper located in the heart of Midtown Manhattan.

The Bank of America Tower at One Bryant Park will serve as the headquarters for Bank of America's operations in New York City, and house its global corporate and investment banking, wealth and investment management and consumer and commercial banking businesses.

Located on the west side of Sixth Avenue, between 42nd and 43rd Street, the high-rise office tower is scheduled to open in 2008.
Renderings...
BANK OF AMERICA AT ONE BRYANT PARK
ARCHITECTURE FACT SHEET
Project
The Bank of America Tower at One Bryant Park Headquarters for the New York operations of Bank of America Restored and reconstructed Henry Miller's Theater
Developer
One Bryant Park, LLC, a 50:50 joint venture between The Durst Organization and Bank of America
Site Description
A major portion of the west side block of Sixth Avenue between 42 nd and 43 rd Street toward Broadway; opposite Bryant Park, and extending westward down the block to 4 Times Square
The largest development site (2 acres) in Midtown Manhattan
Architect
Cook+ Fox Architects, New York
Groundbreaking
August 2, 2004
Project Completion
2008
Design Intent Design inspired by famed New York Crystal Palace, the first glass and steel building in America, erected in Bryant Park in 1853, along with cultural influences from New York City's classic skyscrapers
Traces the history of the site while representing the city's optimism of its future through the suggestion of the architectural forms
Embraces and is specific to building's unique urban context
Building's base is derived from and enriches the site's complex pedestrian and transit circulation patterns
Verticality of building's massing, spiraling up to the tip of the tallest spire, responds to the Midtown Manhattan skyline, while the configuration of the base addresses the local pedestrian and transportation thoroughfares
Design Highlights
Crystalline skyscraper
Crystal rises from its base with sculptural facets that infer movement and allow for varied views around the neighboring towers
The faceted crystal design is complimented by both the clear glass curtain wall and the tautness of the skin's detail
Crisp folds and precise vertical lines are animated by the movement of the sun and moon
The south-facing facet turns to address its prominent relationship with Bryant Park
Dimensions
2,100,000 total square feet
1,100,000 square feet for Bank of America
1,000,000 square feet of office space above
50,000 square foot reconstructed Henry Miller Theater
945 feet tall, 54 stories
1,200 FEET TALL to the top of the spire
Project Team
Architect: Cook+Fox Architects, LLP
Richard A. Cook, Partner
Robert F. Fox Jr., Partner
Serge Appel, Associate
Mark A. Squeo, Associate
Mark Rusitzky
Daniel K. Berry
Pamela Campbell
Carlos Fighetti
Matt Fischesser
Caroline Hahn
Tobias Holler
Ethan Lu
Natalia Martinez
Masha Panteleyeva
Arzan S. Wadia
Executive Architect: Adamson Associates Architects
Mechanical Engineer: Jaros, Baum & Bolles
Structural Engineer: Severud Associates
Geo-Technical Engineer: Mueser Rutledge Consulting Engineers
Construction: Tishman Construction Corporation
Code Consultant: JAM Consultants
Elevator Consultant: Van Deusen & Associates
Exterior Wall Consultant: Israel Berger & Associates, Inc.
Base Building Acoustician: Shen Milsom & Wilke, Inc.
Security Consultant: Ducibella, Venter & Santore
Exterior Maintenance Entek Engineering Consultant:
NYC Transit Consultant: Vollmer Associates, LLP
Lighting Consultant: Cline Bettridge Bernstein Lighting Design Inc.
Historic Consultant: Higgins & Quasebarth
Theater Consultant: Fisher Dachs Associates
Theater Acousticians: Jaffe Holden Acoustics, Inc.
Energy/Environmental: Steven Winter Associates
Consultant:
Solar Design/Photovoltaic Consultant: Solar Design Associates, Inc.
The tower will rise on this location :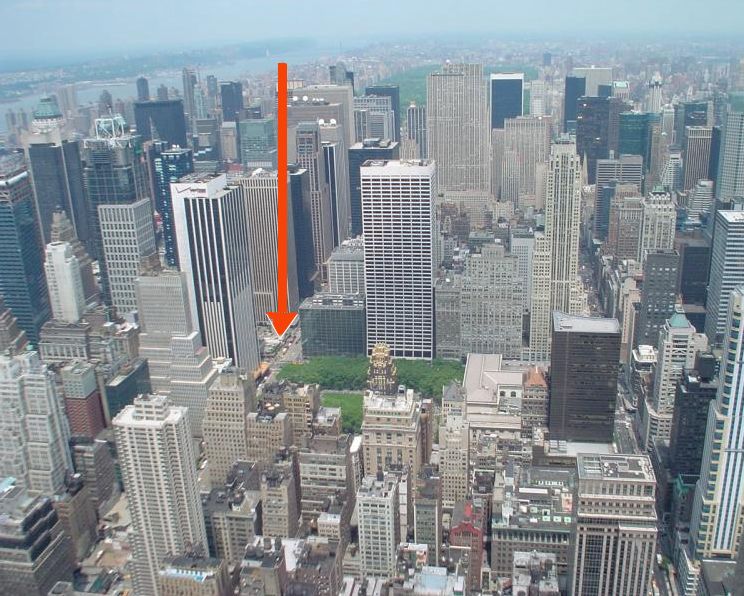 Rendering:
July 2004 : BEFORE ....42ND STREET LEVEL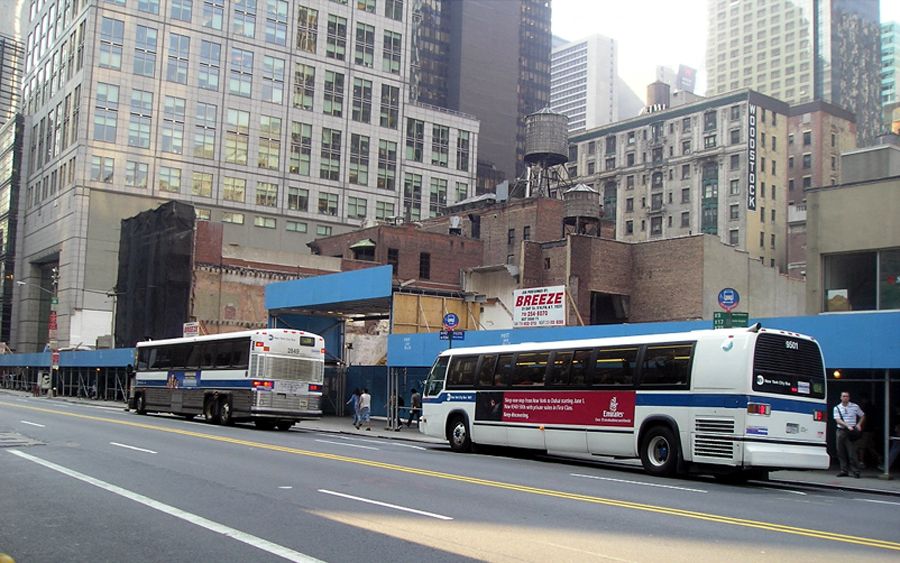 AFTER, rendering !!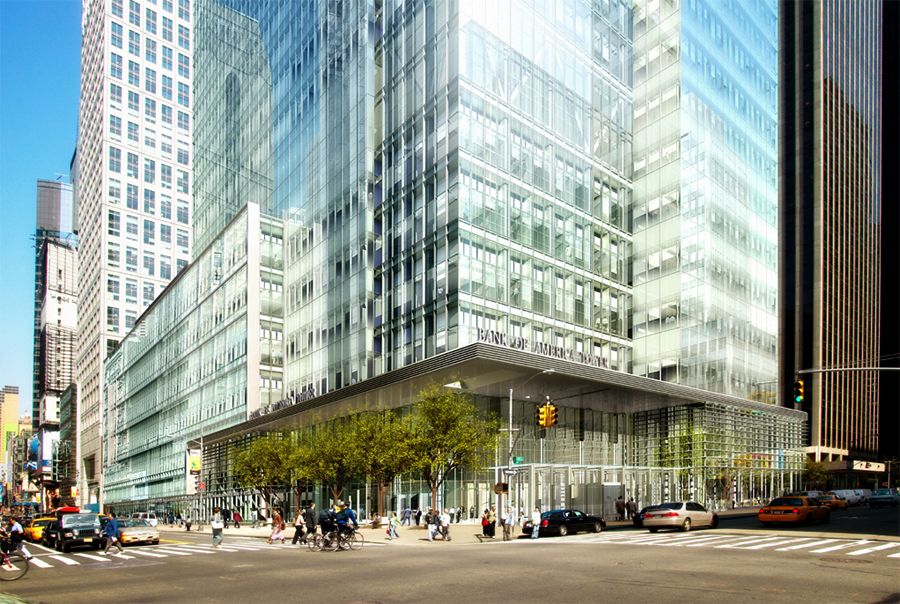 construction pics!!!
April 28 2005 :hug:
wow, this hole looks very deep...80 feet deep???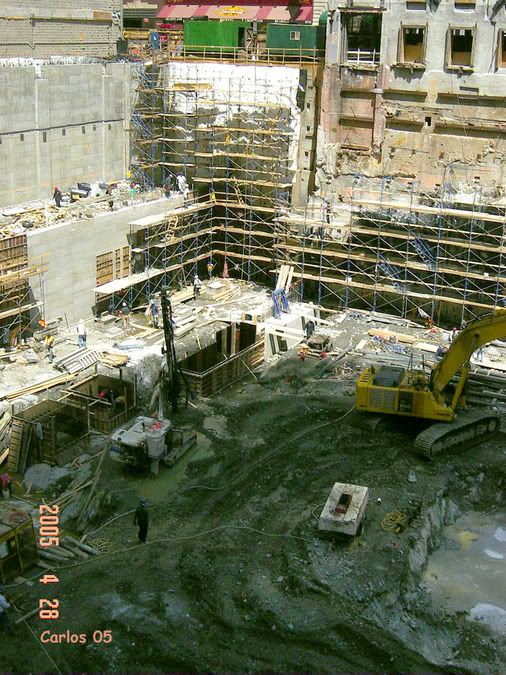 notice the "wall" of the former Henry Miller's Theater, that will be fully restored!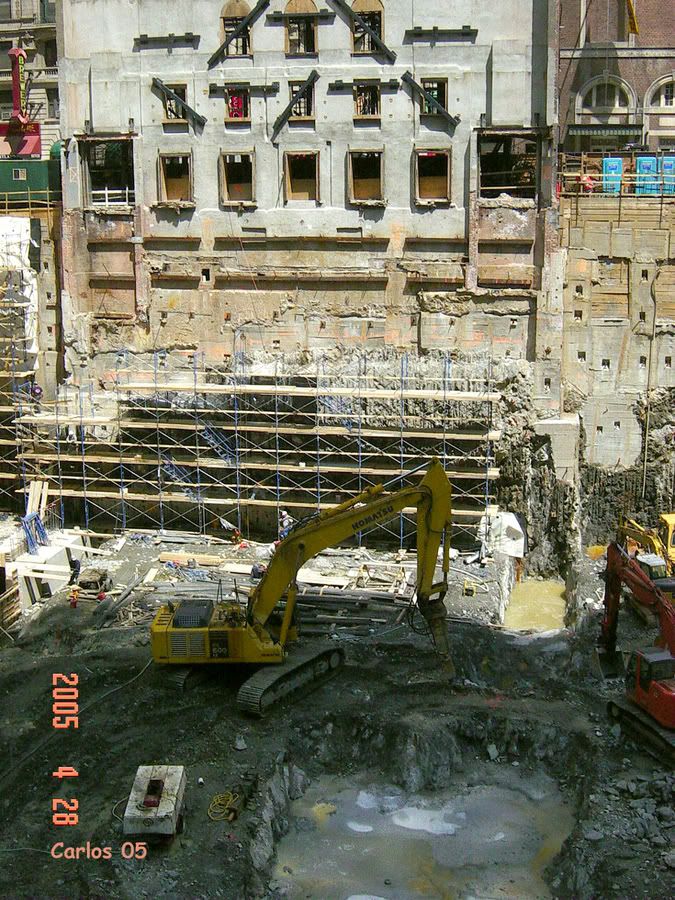 like I said before its gonna be a HOT summer!!