Discussion Starter
·
#1
·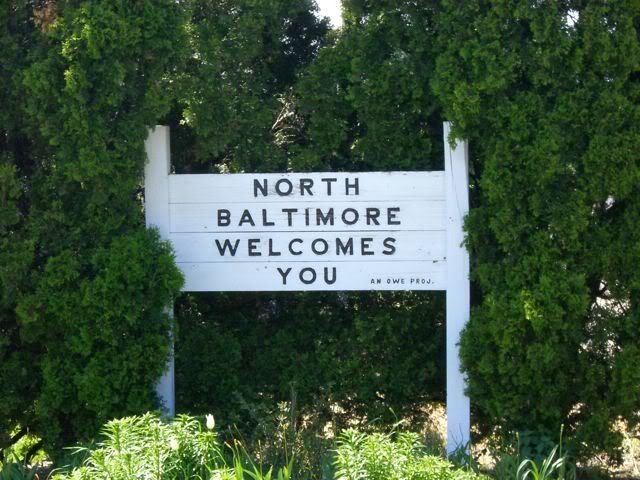 Yesterday was the first warm, sunny day in the Black Swamp this season, so I took a ride south from Bowling Green on the Slippery Elm Trail.
Rail Connections and the Gas Boom of the 1880s
The Slippery Elm Trail was built in the 1990s on the railbed of the Slippery Elm Railroad (1891), an extension of the Bowling Green Railroad (built 1874-75), which was purchased in 1882 by the Cincinnati, Hamilton and Dayton R. R. The C.H. & D. R. R. built the Slippery Elm extension connection between the county seat of Bowling Green to the Baltimore & Ohio R. R. (now CSX) crossing in southern Wood County, and the growing burgh of North Baltimore in 1891, to take advantage of the oil and gas boom then at its peak in southern Wood County.
Inset of the B&O system in 1876 showing North Baltimore, before construction of the Slippery Elm Extension
1891 Map of Same, showing the Extension
Map of the Trail
From the the 1897
COMMEMORATIVE HISTORICAL AND BIOGRAPHICAL RECORD OF WOOD COUNTY, OHIO
:
"The building of the Baltimore & Ohio railroad, in 1874, introduced a new era in the southern townships of Wood county, and this town is a child of that era.
"North Baltimore has no poetic features. Great stores and great industries take the place of Fancy's castles. It is a creation of commercial enterprise. Business and residence streets; business blocks in stone and brick; modern residences in brick and wood; commercial institutions; churches and schools-have all grown up within a quarter of a century, exemplifying what courage, linked with bold business policy, may accomplish. The modern town is scarcely a decade old, but it is as precocious as it is young. Like other ambitious towns, it had its ups and downs, its fires, its periods of trade and financial depression and common disappointments, but it rose above all obstacles, and is to-day a progressive place."
Main Street in North Baltimore centers on three or four blocks bisected by the busy Baltimore and Ohio rail line that connects Chicago and east coast ports.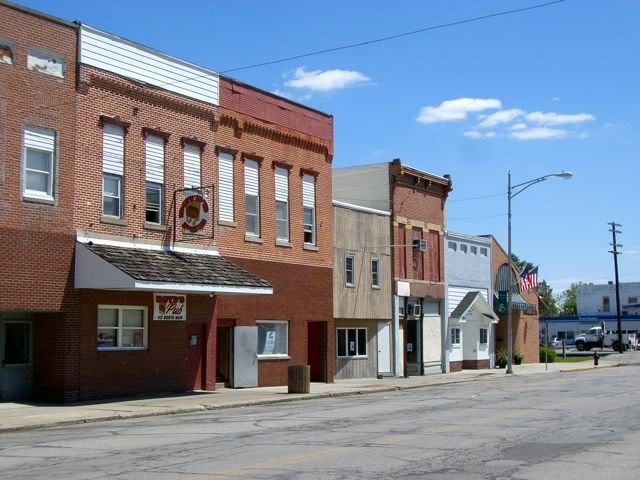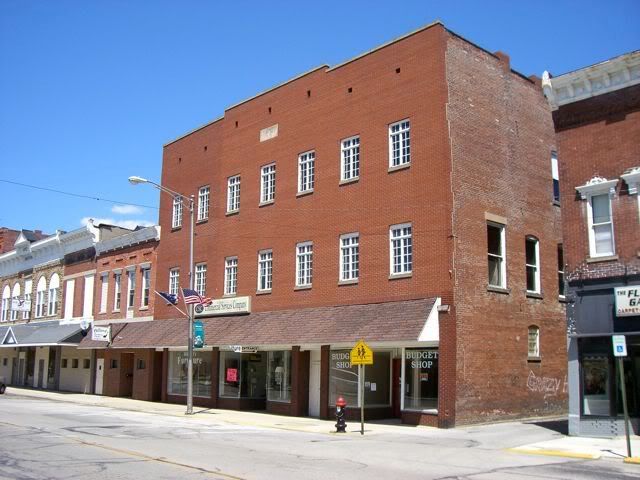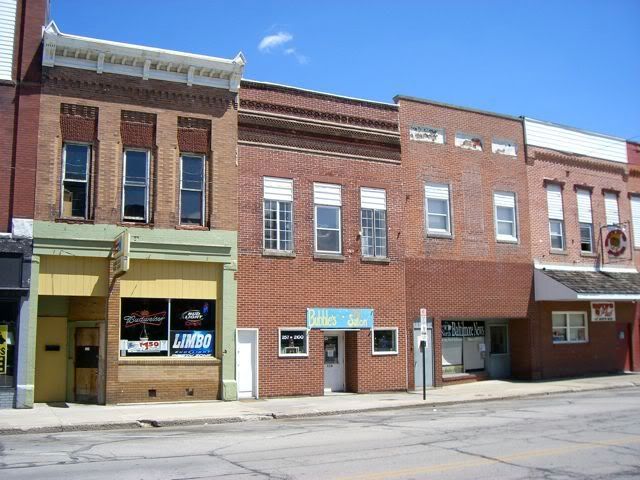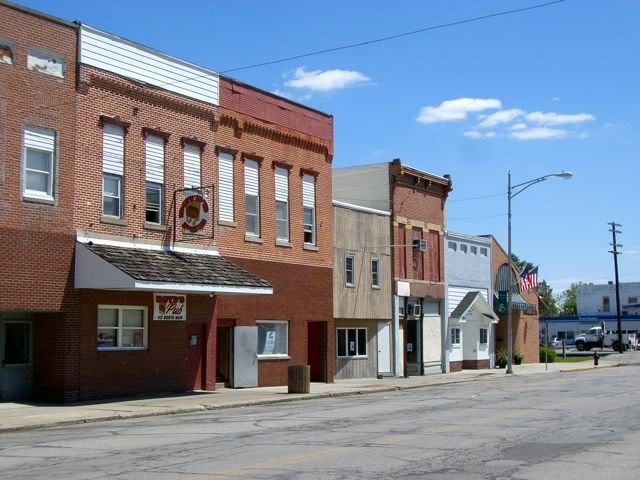 The Virginia Clark Theater (1937)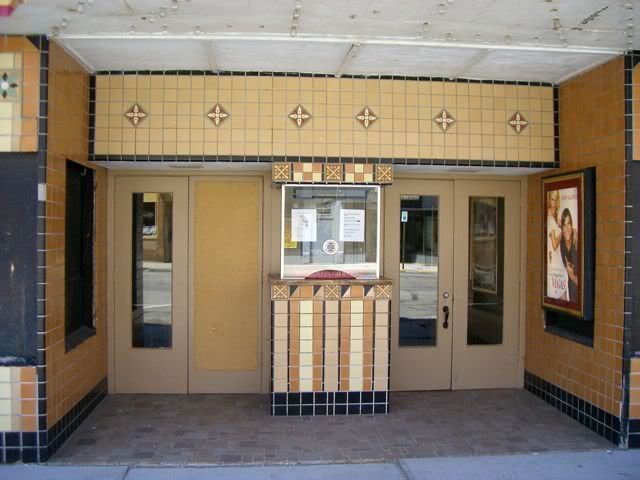 Limiting Supplies:
From Historical Collections of Ohio by Henry Howe, 1888
:
"NORTH BALTIMORE is fifteen miles south of Bowling Green, on the B. & O., near the crossing of the T. C. & St. L. R. R. It is in the great oil and gas centre of the State, and is a very prosperous, growing little city. Newspapers: Beacon, Independent, G. W. WILKINSON, editor and publisher; Wood County News, A. B. SMITH, editor and publisher. Churches: 1 Presbyterian, 1 United Brethren, 1 Methodist Episcopal. Bank: Peoples', M. B. WALDS, cashier.
Manufactures and Employees.—The Dewey Stave Co., 27 hands; Enterprise Window Glass Co., 67; James HARDY & Co., general machine work, 6; ROCKWELL Brothers, flour, etc., 4; North Baltimore Bottle Glass Co., 94; A BARND, sash, doors, etc., 11.—State Report, 1888.
Population, 1880, 701. School census, 1888, 362. Capital invested in manufacturing establishments, $20,000. Value of annual product, $21,000.—Ohio Labor Statistics, 1888. Census, 1890, 2,857."
"Tributary to Bowling Green, and within Wood county, is the great North Baltimore oil field. The first great flowing well in this field was struck in December, 1886, two miles north of North Baltimore. It was known as the "Fulton well." Oil shot a hundred feet into the air, and flooded the land round about before provision could be made for storing it. The output was a hundred barrels an hour. The "Royce Gusher" was the next great well, and its first production was two hundred and forty barrels in fifty minutes. Great excitement followed these discoveries, and all available lands were soon taken up by oil leases of prospectors and speculators. Other wells of large capacity were rapidly developed, and a large part of the territory passed into the control of the Standard Oil Company, whose policy it is to limit supply."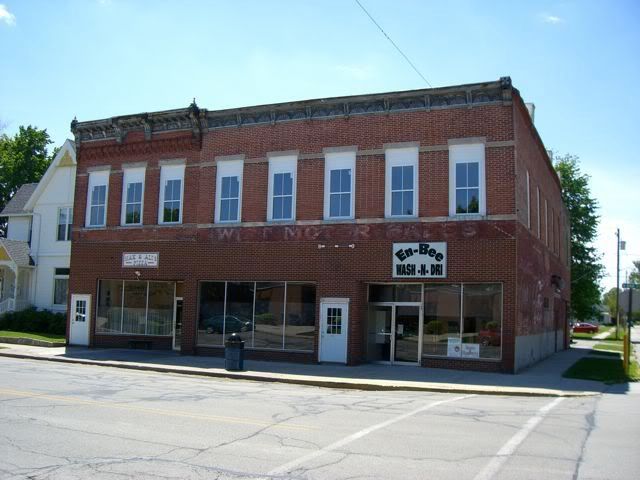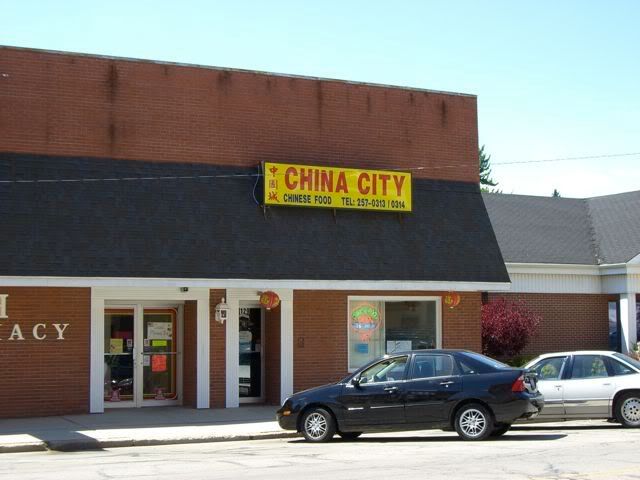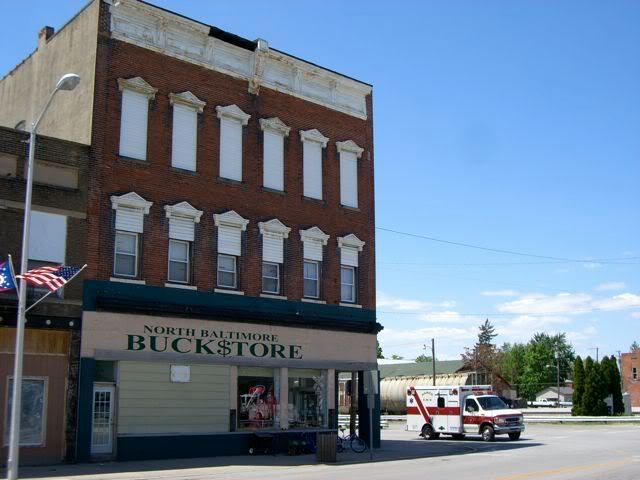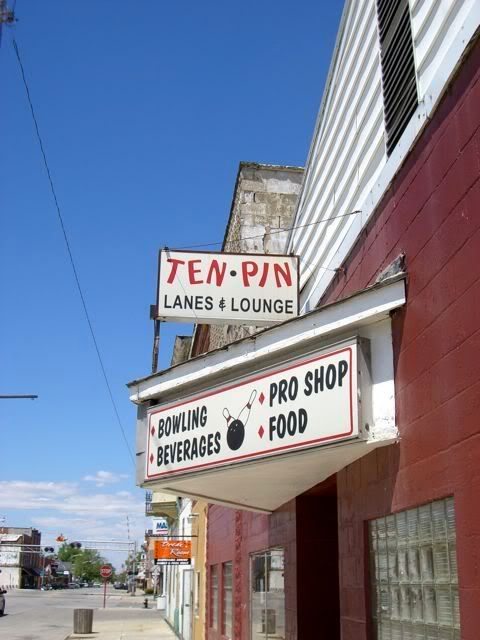 I rode down there today for an ice cream sandwich. Mmmm. Daily Queen.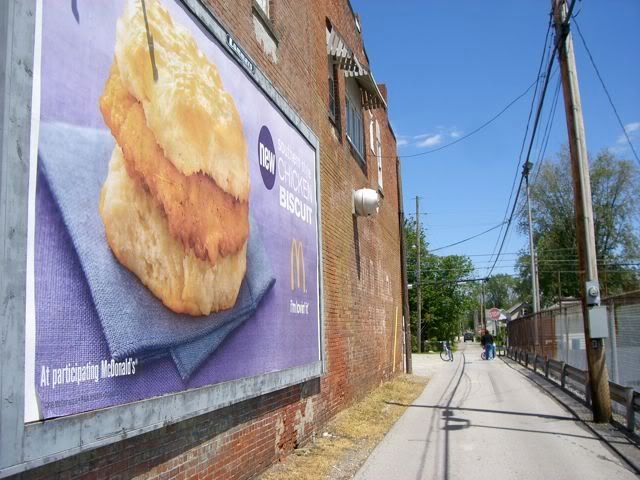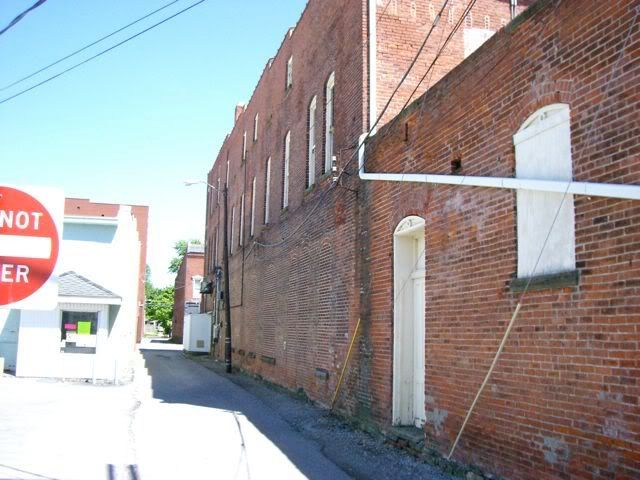 Boomtown Homes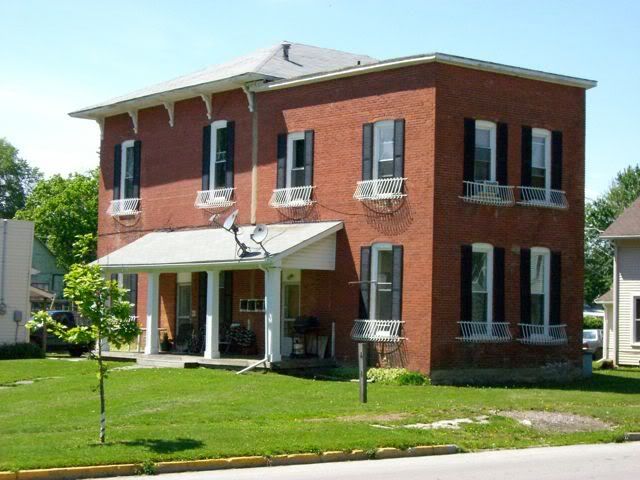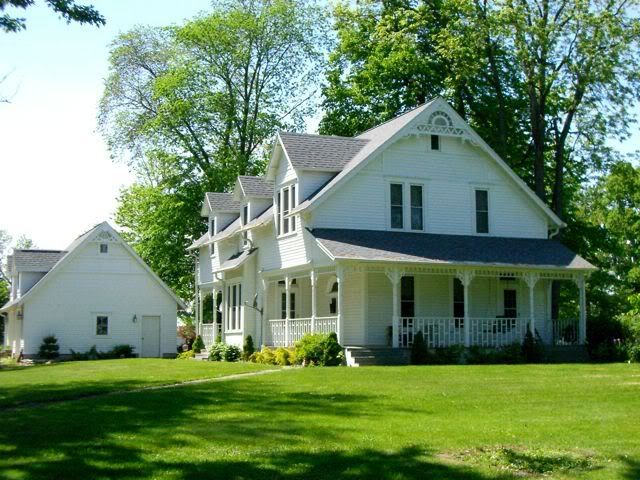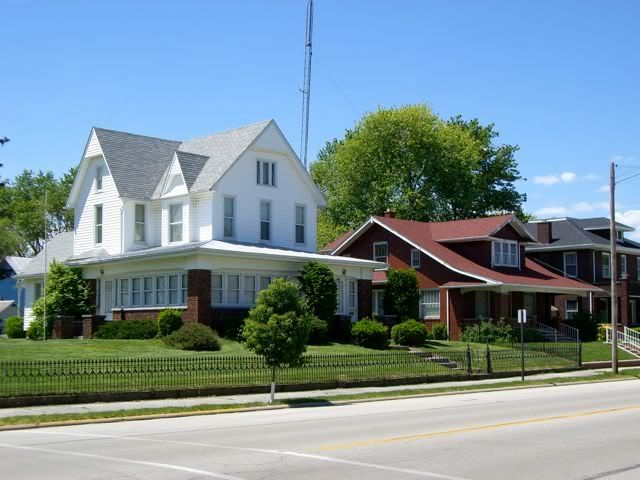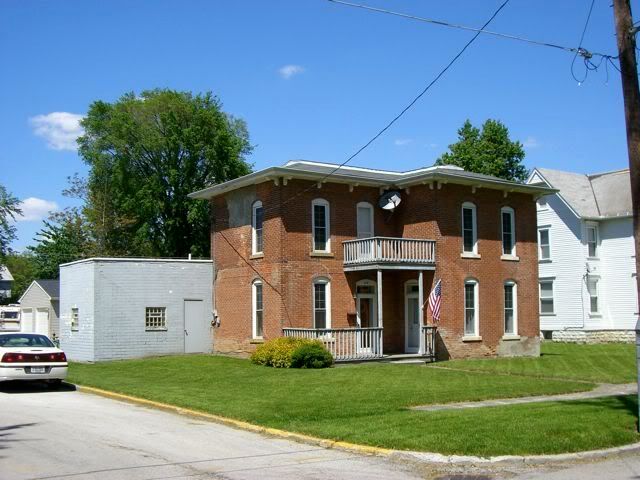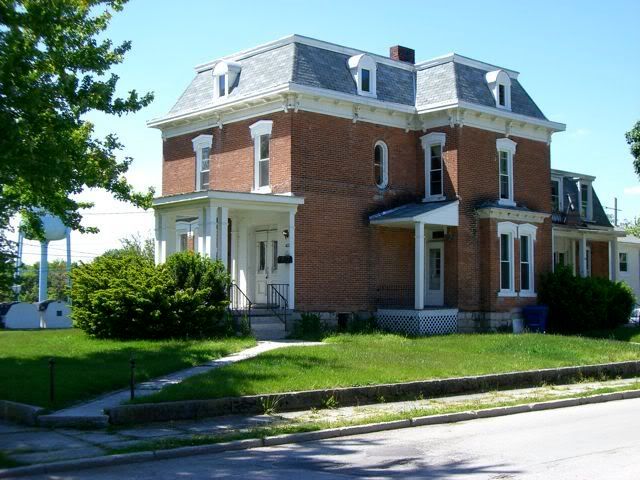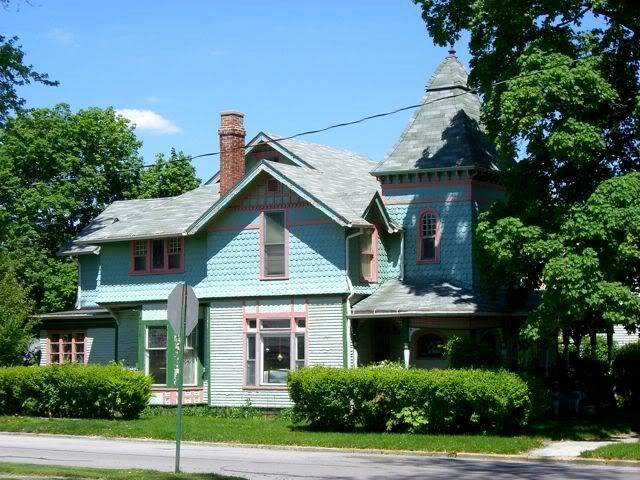 Methodist Church near the High School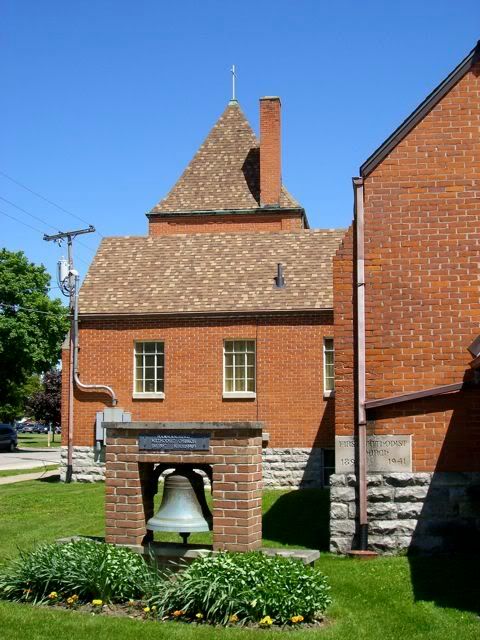 N.B.H.S.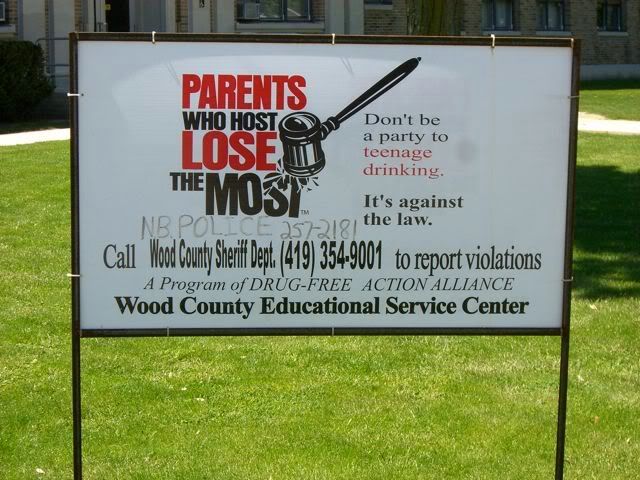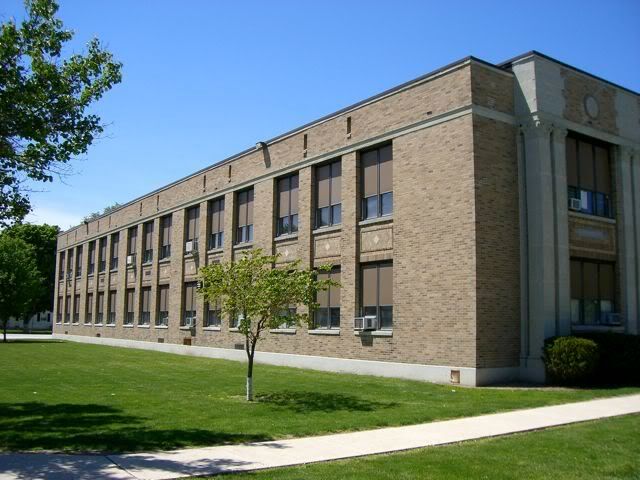 Old Foundry on the Main Line
"The natural gas development in the central and southern townships of Wood county was as remarkable as those in oil. Its abundance and cheapness brought to Bowling Green and also to North Baltimore a large number of manufacturing and other enterprises, notably glass factories, which were enabled to produce their goods from what was almost free raw material and free fuel. Mines of valuable sand for glass manufacturing are located in Lucas county, near at hand. The sand is of a superior quality and can be procured at a lower price than is paid in other localities. The glass manufactories constitute the most important interest in Bowling Green. They are five in number, employing more than five hundred workmen. The most extensive of these establishments is a branch of the Canistota Glass Works of New York."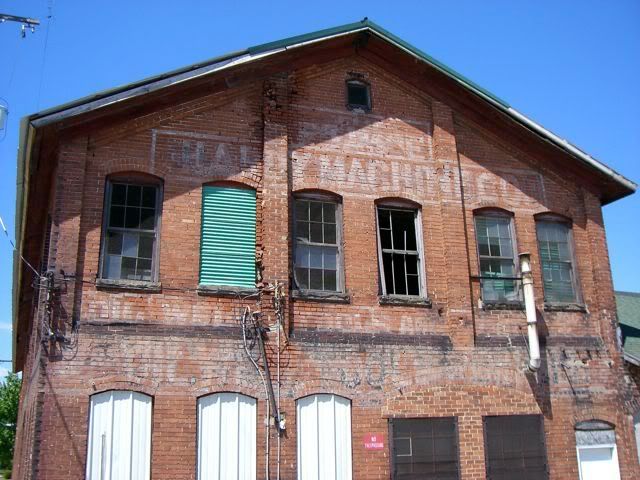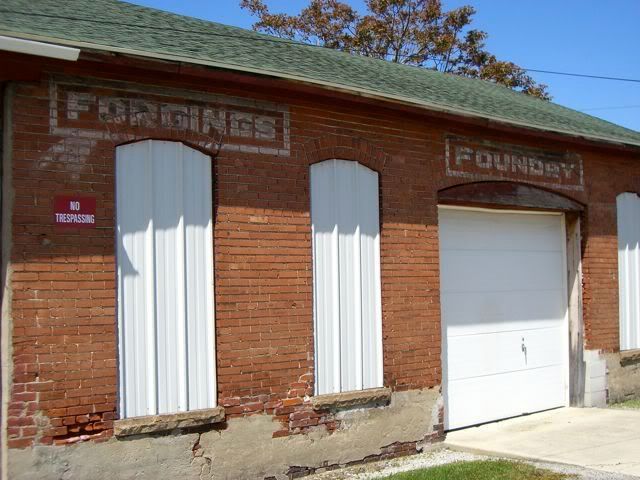 Leaving N. B.
Local Creatives Take to the Street