TUNNEL CONSTRUCTION HAS COMMENCED
Brisbane's North South Bypass Tunnel aka the NSBT is Australia's largest project since the Sydney Olympic games! This is also Brisbane's biggest project EVER! AND the longest tunnel in Australia approximately 5.2kms in length!! Worth around 2 billion dollars and very futuristic...
NSBT web site
Video's here,
http://www.thecouriermail.news.com.au/story/0,20797,18955020-952,00.html
http://www.brisbane.qld.gov.au/BCC:STANDARD:1434190570:pc=PC_1717
The NSBT will:
* address existing and predicted future congestion levels in and around the city
* remove a significant amount of vehicles from the existing surface roads in the city
* complete a CBD bypass and inner city ring road system
* deliver a better network for pedestrians, cyclists and public transport
* free up road space to enable opportunities for public transport and other modes of transport along the NSBT corridor
* save motorists up to 15 minutes on a cross-city trip and reduce the peak-hour travel time across the City
* enable motorists to avoid 18 sets of traffic lights
* improve air quality in the city by reducing surface traffic
* enable regeneration of urban centres in Woolloongabba, Bowen Hills and Kangaroo Point
* employ more than 1,200 people at the peak of construction
* allow the people of Brisbane and Queensland to invest in the road through a public share offer
* include state of the art electronic tolling, interoperable with other Australian electronic toll roads
* create new standards in tolling customer service, particularly in convenience, flexibility and transparency.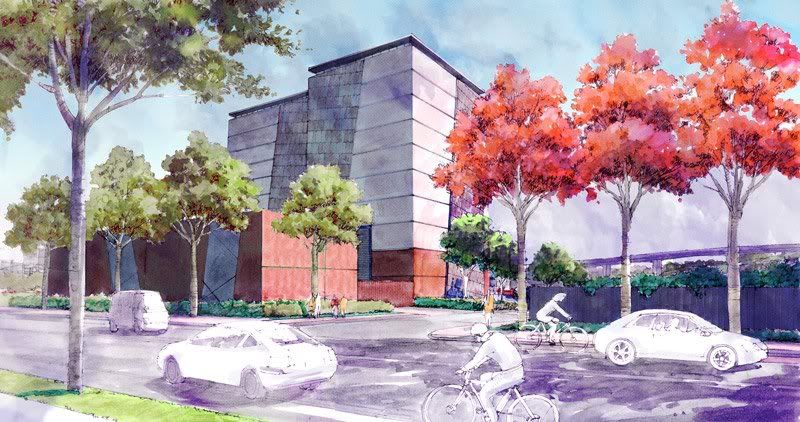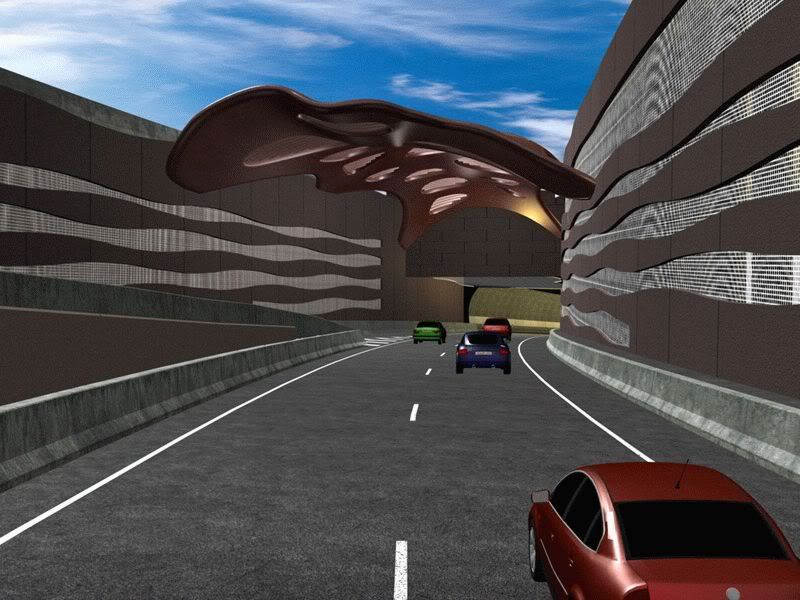 NSBT CONNECTIONS
The Northern distributor ( Via ICB )...
The Southern connection ( Via Pacific motorway )
Zoom up...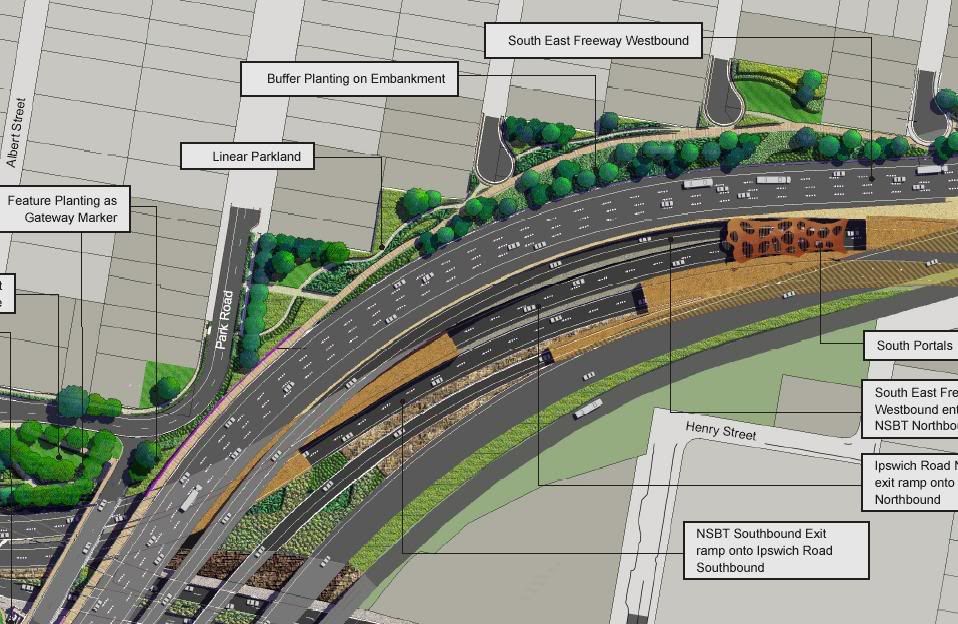 The Central connection ( Via Shafston Avenue )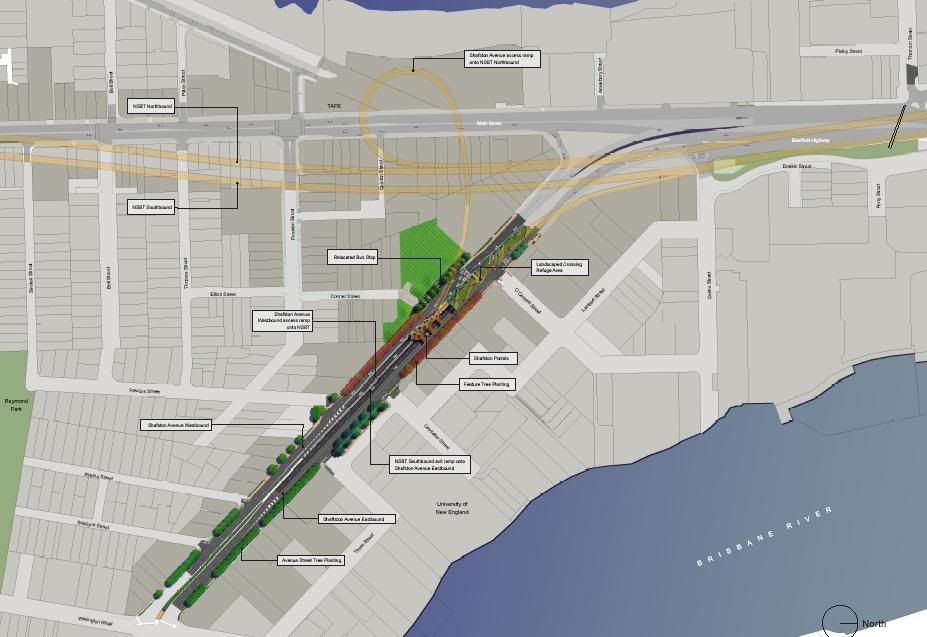 Zoom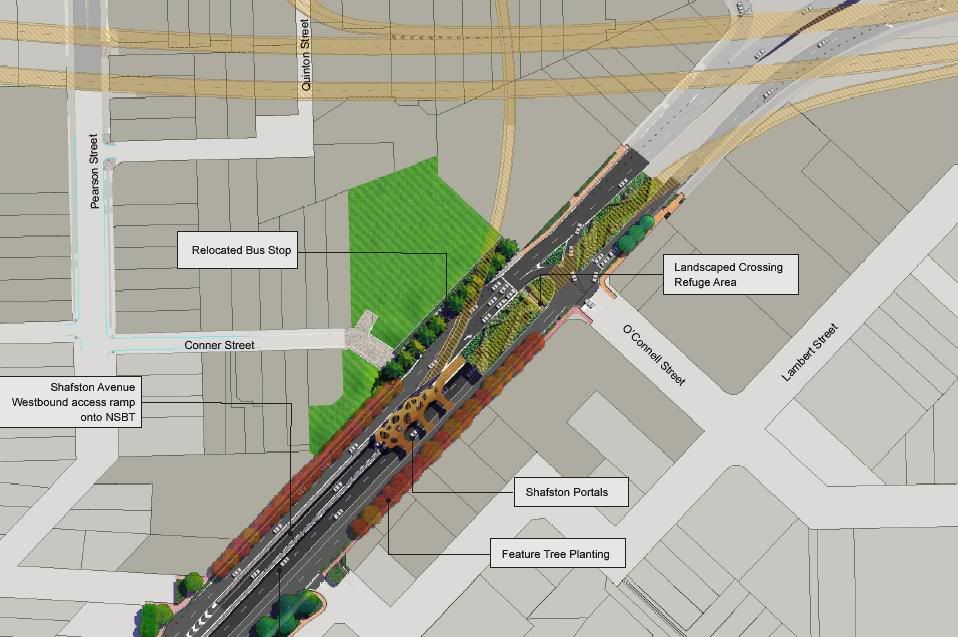 All