Ochre Yards
uk land estates have submitted a proposal at the ochre yards site on gateshead quays (behind the hilton sort of) for a 9 storey office building, a 6 storey office building, a 7 storey office/hotel building, a 2 floor extension of the current 2 storey victorian building, and refurbishment of the 4 storey hotel building.

quite a big development - the 9 storey building is huge (and would look much better thinner and taller) and i think the boxy nature of the development might have to be amended before it gets planning permission.

this proposal of course sits alongside the 750+ unit residential development by bellway.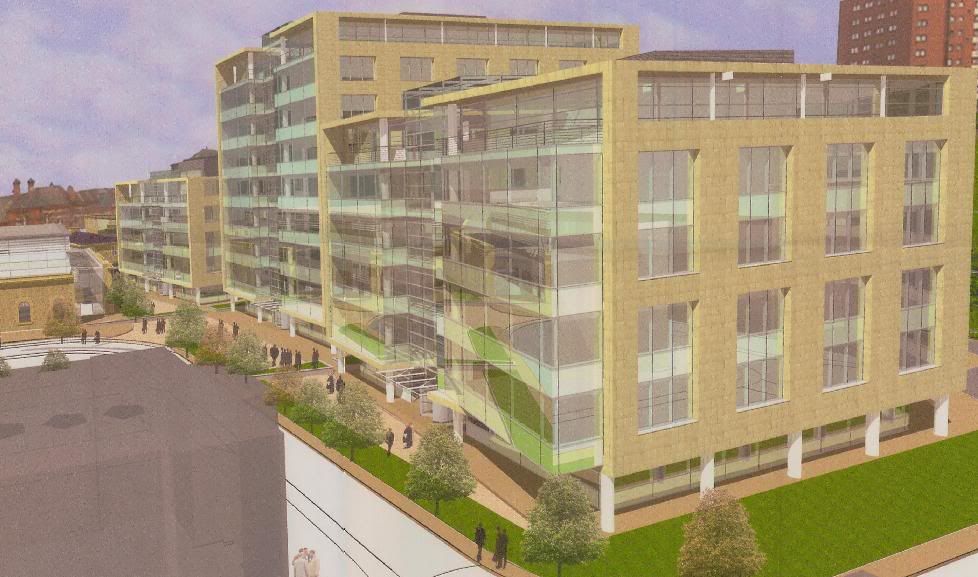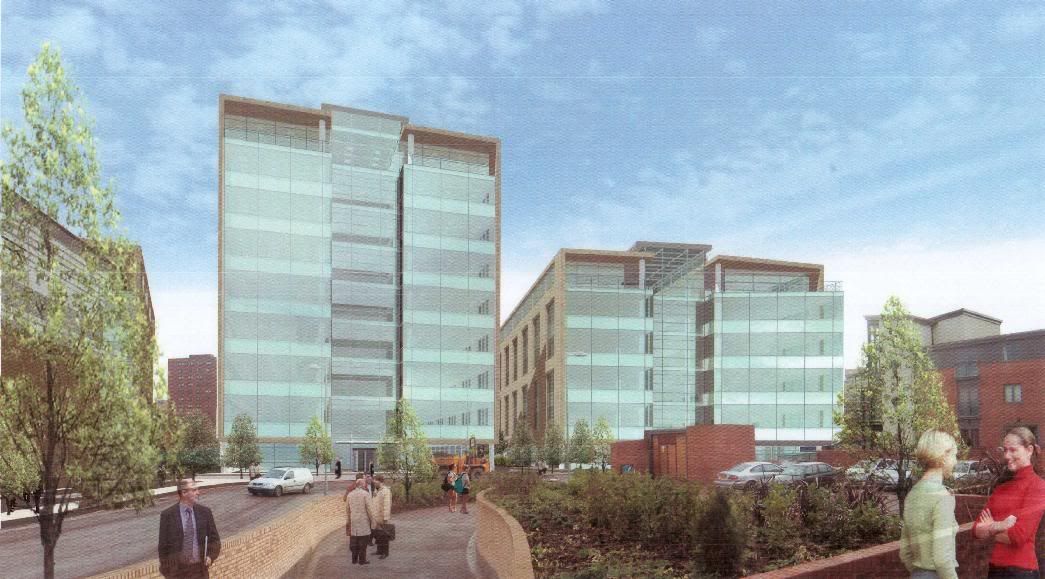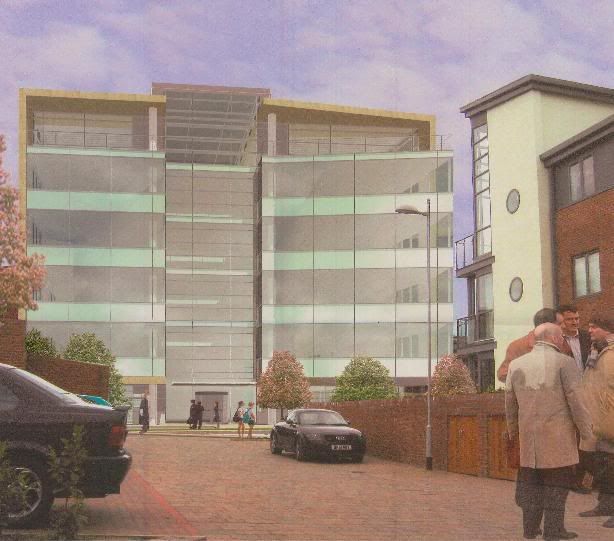 don't like how the front is cut away to expose glass, just looks like a bomb has blown off the stone facade. i suppose they want to maximise views but the mass and feel of the buildings is all in the nice stone cladding and presenting a bland uniform glass panel as the frontage is dull and boring, especially used in that flat box shape.
i think some good alterations would be to make the glass frontage curve outwards (or extend outwards in a jagged angular fashion as in the third picture), and for it to extend all the way to the edge to hide the stone cladding on the sides, and then to give the central atrium/staircase more prominence, maybe being vertically bordered by the stone, and given some sort of ornamental visual marker on the top, not unlike how carey jones designed central square across the river:
.