Discussion Starter
·
#1
·
There's been a lot of discussion lately about old vs. new in Charlotte. Someone suggested making a thread dedicated specifically to older buildings in the city, and I think that's a great idea. So, in lieu of actually being able to hit the streets with a camera, I scoured the net for what I could find of old buildings around the city.
This list is not anywhere near complete, but I hope it's representative. I'd like to have more wide-angle shots of neighborhoods, but I did what I could. Most of what's on here is in the middle of the city, especially inside the 277 loop.
None of these are my own pics; all are linked to other websites. I take no credit for anything other than consolidating them into one place. The biggest contributor was the Charlotte-Mecklenburg Historic Landmarks Association at
http://www.cmhpf.org/index.html
, which has many many more pics of old residences, mills and such. Some of you will recognize your own pics in here, linked from other threads.
I hope this will be a helpful thread to those who have only seen the business district and new development. Eventually I'm gonna get out there and get photos of Central, Thomas, East/West and other old-development streets.
First National Bank Building
Mayfair Hotel 1929
Johnston Building 1924
Coca-Cola Bottling Co. Plant 1930
Federal Reserve Bank 1942, heightened 1956
Charlotte Water Works 1924
Builders' Building 1927
Latta Arcade 1914
Charlotte City Hall 1925
Mint Museum of Art 1837
Ivey's Department Store 1924
Ratcliffe Flower Shop 1929
Carnegie Library (J.C. Smith University) 1911
St. Peter's Catholic Church 1878
First Presbyterian Church 18??
First United Presbyterian Church 1893
First United Methodist Church 1926
First Baptist Church 1908
Steele Creek Presbyterian Church 1889
St. Peter's Episcopal Church 1893
First Associate Reformed Presbyterian Church 1926
East Avenue Tabernacle ARP Church 1914
Addison Apartments 192?
Grace AME Zion Church 1902
Mt. Zion Lutheran Church 1896
Little Rock AME Zion Church 1911
Providence Presbyterian Church 1858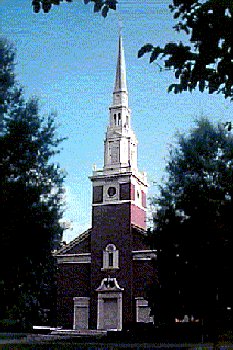 Myers Park Baptist
North Carolina Medical College 1907
Queens University of Charlotte: various early 20th c.
St. Peter's Hospital 1892
Settler's Cemetery 1776
Sugaw Creek Schoolhouse 1837
Charlotte Country Club 1931
Joseph Sykes Brothers Building 1926
Nebel Knitting Mill 1927
Nebel Mill Annex 1946
Old Mecklenburg Mill 1903
Hoskins Mill 1907
Textile Mill Supply Company 1922
Park Manufacturing Company 1896
The Miller House 1891
Leeper & Wyatt Store 1903
Century Building 1924
Pure Oil Gas Station 1936
The Double Door: opened in '73, no clue when it was built
Mecklenburg Investment Company Building 1922
Hand Pharmacy 1912
The old Alpha Mill, 1888
Frederick Apartments 1927
Belk Mansion 1918
Duke Mansion 1915
W.H. Belk House 1924
Biberstein House 1905
Alexander House 1913
Scott-Hoke House 1901
Randolph Scott (the actor) house 1926
Major Alexander James House 1929
Fourth Ward:
Myers Park:
NoDa:
Please, add to this thread!