Opal Tower
Leeds, UK
HEIGHT:
82m
FLOORS:
25
USAGE:
Student Accomodation
COMPLETION:
2008
ARCHITECT:
Morrison Design
OTHER INFO:
I currently live here!
The tower is home to 550 students. Features include a "sky gym" (free to residents) on the 23rd floor offering fantastic views over the city, and a communal area on the ground floor with pool table, games, sofas and a 52 inch plasma TV. It's one of the best set of student flats in the UK! :banana:
The city of Leeds has a population of 750,000 and thanks to the excellent universities in the city, the student population is roughly 50,000 of this figure. This makes the city a really vibrant place to work, live in and study. As a result there have been numerous student flats going up in the city, but this one is currently the tallest!
(my pics)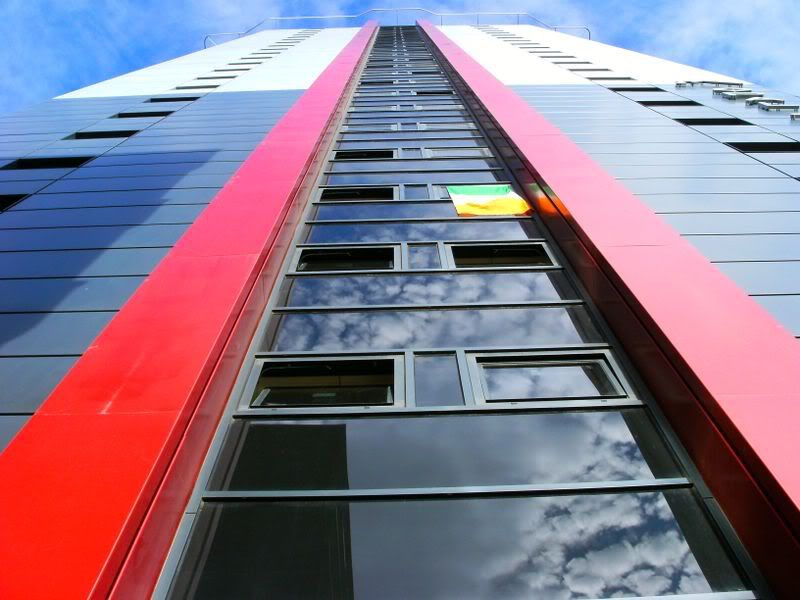 ...and in the skyline: (not my pics)
(look hard!)