·
BITTER HEART NEVER REST
Discussion Starter
·
#1
·
NAME: Orlando Stadium
USE: Sports Stadium
STATUS: Under construction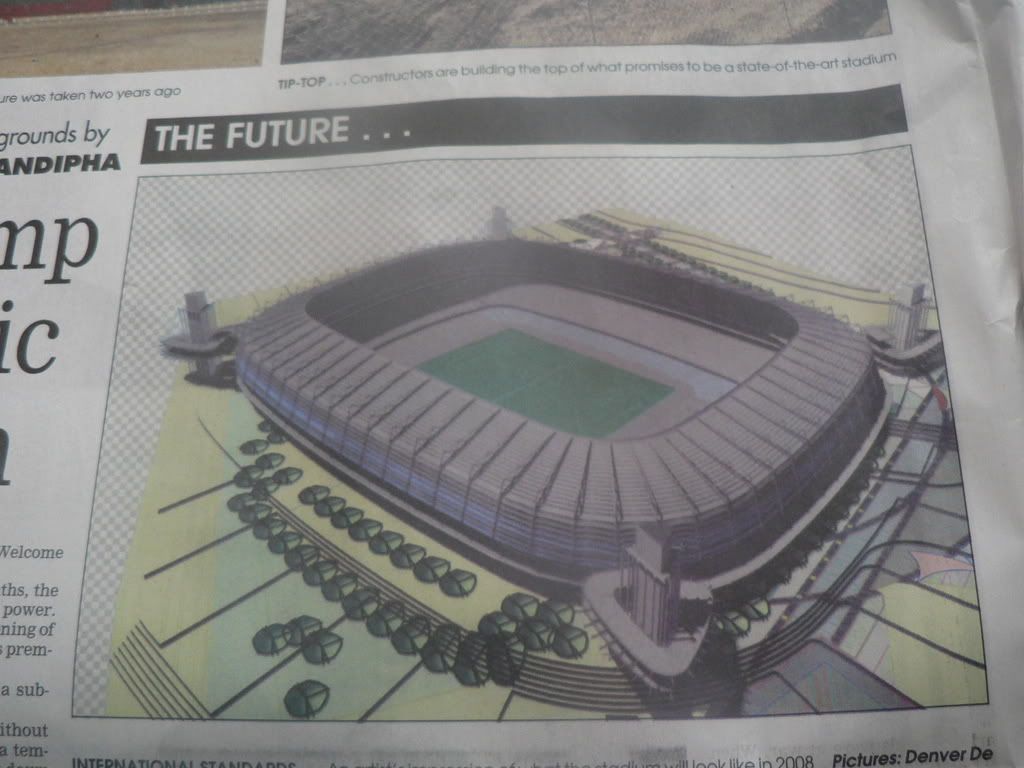 Project description
The new Orlando stadium will have a con-temporary design that will make it a landmark in Soweto and will be one of the official training grounds for the 2010 soccer World Cup.
The project involves the construction of a new 40 000-seat stadium on the site of the old Orlando soccer stadium, with a partial roof. In addition, provision will be made for 280 wheelchair-bound spectators. Access to the various levels of the stadium will be by elevators or ramps, each access ramp being some 5 m to 6 m in width; stairs will exist only within each level and solely for the spectators to reach their seats.
Colour-coded spiral towers will serve to guide spectators to the entrance corresponding to the ticket colour.
The intention is to make the facility a multi-purpose stadium.
Besides other things, the stadium will include new features, such as electronic screens, medical rooms for injured players and conference rooms.
Once complete, the stadium will be in line with international standards and Fifa requirements.
Value
R284-million.
Duration
The project is expected to be complete by May 2008.
Breakdown of main contracts
None stated.
Client
The City of Johannesburg.
Latest developments
Contract winner for the Orlando stadium, Grinaker-LTA Building Inland, is making good progress on the project. The company is casting 2 000 m3/w of off-shutter coffer slab, and is on schedule for a completion date in May 2008.
Under a separate contract, Protech Khuthele demolished the old stadium, and handled the earthworks and the platforms.
Participants
Grianker-LTA (contractor), Protech Khuthele (demolition, earthworks and platforms), GEL (subcontractor to pile fill section), Platinum Sports Consulting (sports stadium design), Afro Architectural and WMS Architects (architects).
Construction materials
Three thousand precast raked beams, 65% of the stadium footprint comprising fill, and 284 piles driven to find bedrock.
On budget and on time?
The project is making good progress.
Contact details for project information
Grinaker-LTA Building Inland,
tel (011) 578 6200 or fax (011) 578 6364.