·
inwestycje.plock.org.pl
Data rozpoczęcia budowy:
grudzień 2005
Data zakończenia budowy:
listopad 2007
Przebudowa Teatru Dramatycznego im. J. Szaniawskiego całkowicie zmieniła jego oblicze. Zagospodarowanie dawnych pomieszczeń biblioteki i galerii sztuki umożliwiło stworzenie nowoczesnych, klimatyzowanych scen, foyer, garderoby, bufetu oraz podniesienie standardu pomieszczeń biurowych, warsztatowych i sal prób. Główna scena wzbogaciła się o zapadnię oraz komin, który pomieści ponad 20 wyciągów na scenografię, powstała również sala dla mniejszych form teatralnych. Na zewnątrz typowo socrealistyczną architekturę zastąpiła aluminiowa elewacja z dużą szklaną ścianą kurtynową. Jest to jeden z najnowocześniejszych obiektów tego typu w Polsce.
Modernizację teatru przeprowadziła płocka firma Vectra wraz z Budoplanem jako inwestorem zastępczym. Autorem projektu jest łódzka pracownia architektoniczna Lipski i Wujek. Koszt inwestycji to 25 mln. zł.
Wizualizacje: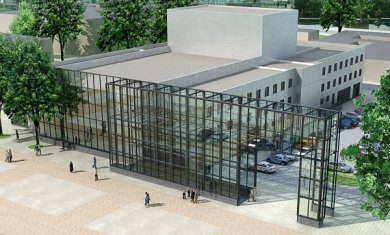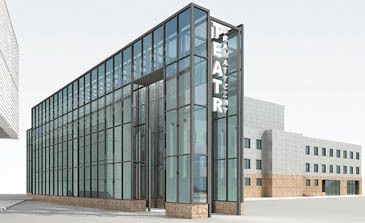 Zdjęcia: