Located 20 kilometers from the town of Denizli in the Aegean region of Turkey, Pamukkale is one of the most interesting places in the world, justly famous not only for the entrancing beauty of its unique geological formations but also for its historical remains. The calcium oxide-rich waters flowing down the southern slope of Caldag located north of the ruins have, over the millennia, built up deposits of white travertine on the plateau thus fully justifying both the site's ancient name of Hierapolis (Holy City) and its modern one of Pamukkale (Cotton Castle). Ancient Hierapolis appears to have been founded by King Eumenes II of Pergamon and its name is derived from Hiera, the wife of King Telephos, the legendary founder of Pergamon. The city became subject to Rome in 133 BC. In 17 BC. during the reign of Tiberius it suffered a heavy earthquake that substantially destroyed the city, requiring it to be rebuilt. In the 2nd and 3rd centuries, it reached the height of its development as a Roman thermal bath center.The temperature of water is like 33°C -35,5°C .
The city of Hierapolis, which was founded on this site in the 2nd century B.C., differs from all other ancient cities in being located, not on earth or rock, but on solid limestone layers formed by limestone water that flowed for centuries over this raised level plateau.

"Hierapolis" can mean "sacred city", and according to Stephanus of Byzantium the city was given this name because of the large number of temples it contained.

Up to the reign of Augustus the city was officially described on coins as Hierapolis, the city of temples, but it seems reasonable to assume that this was not the original meaning of the name.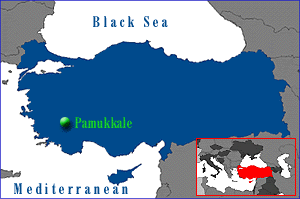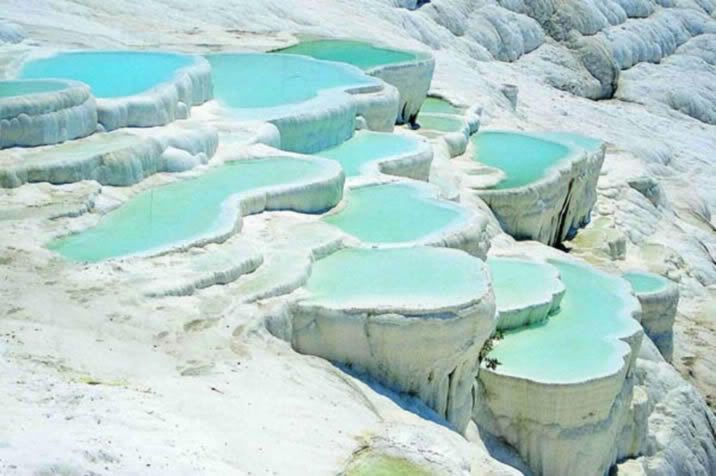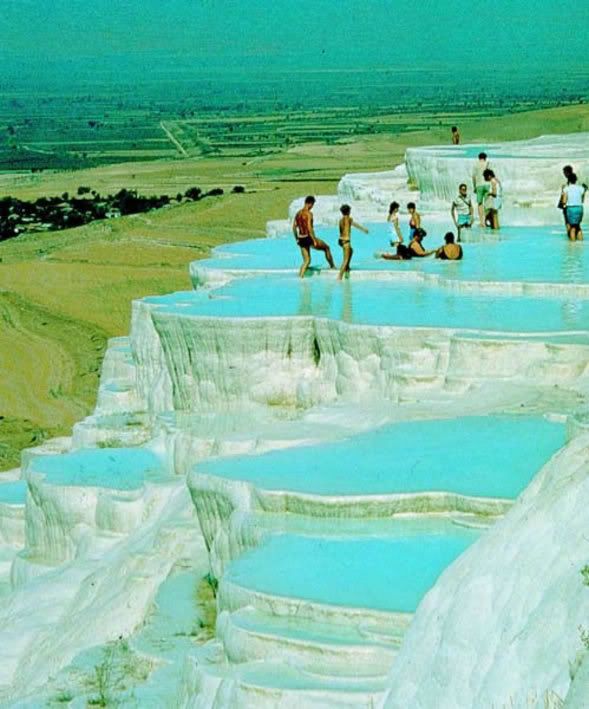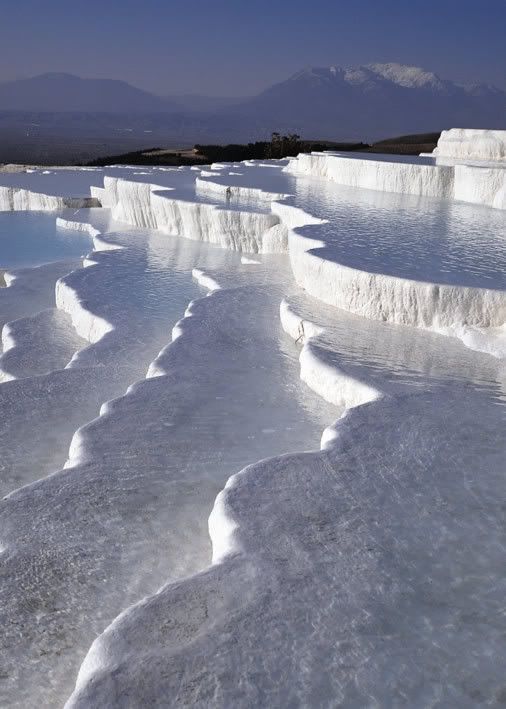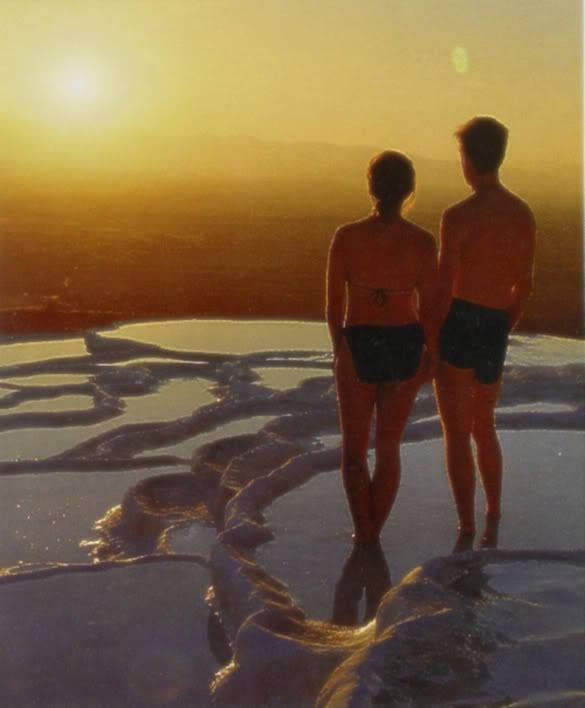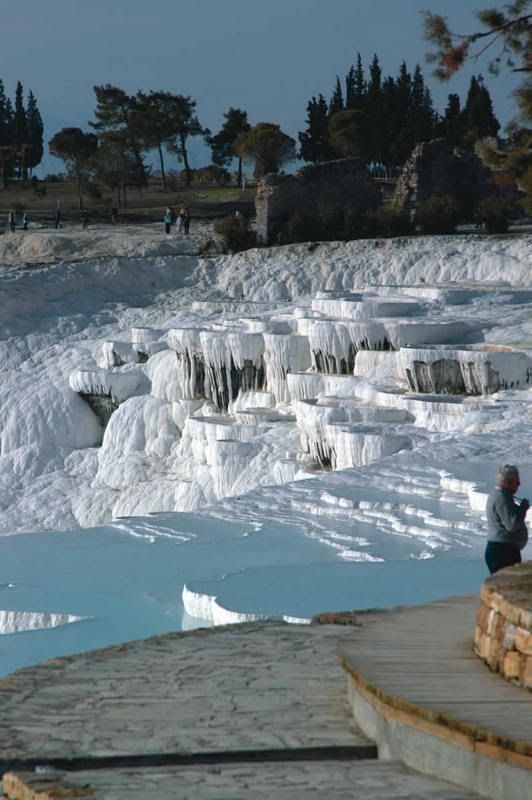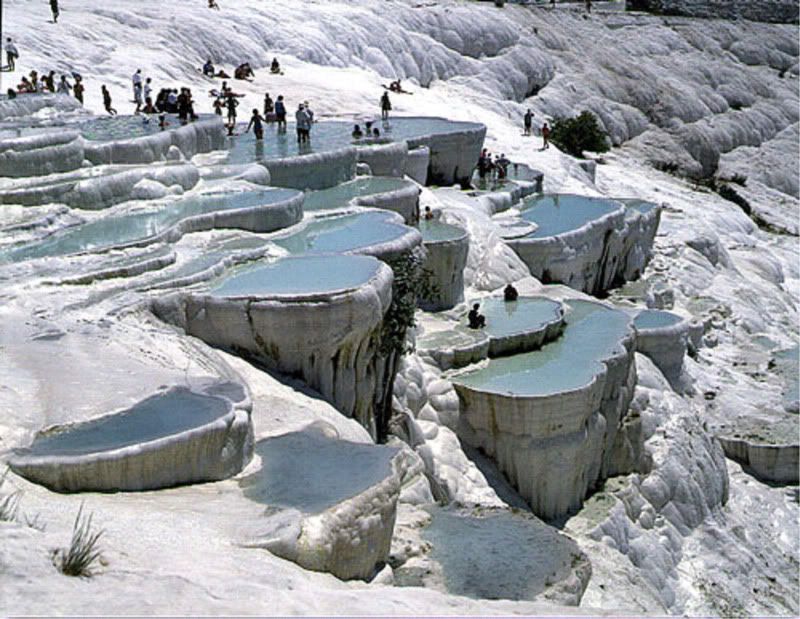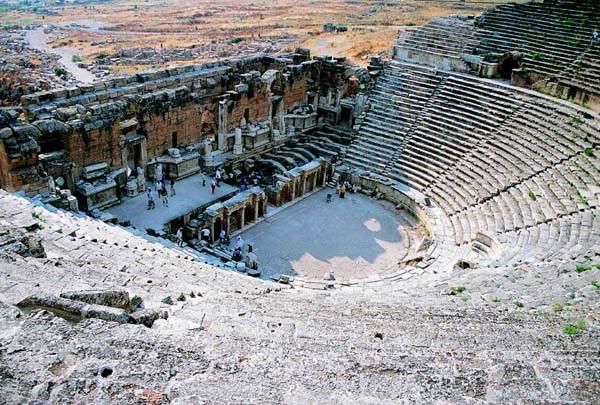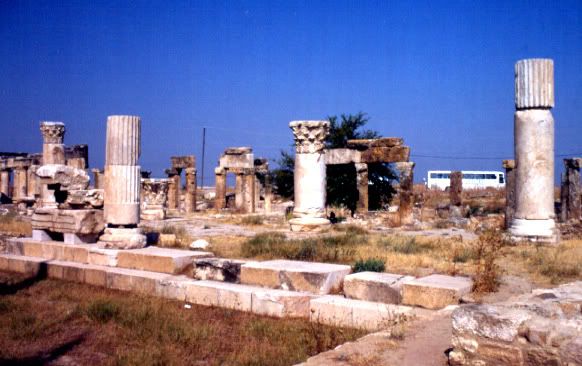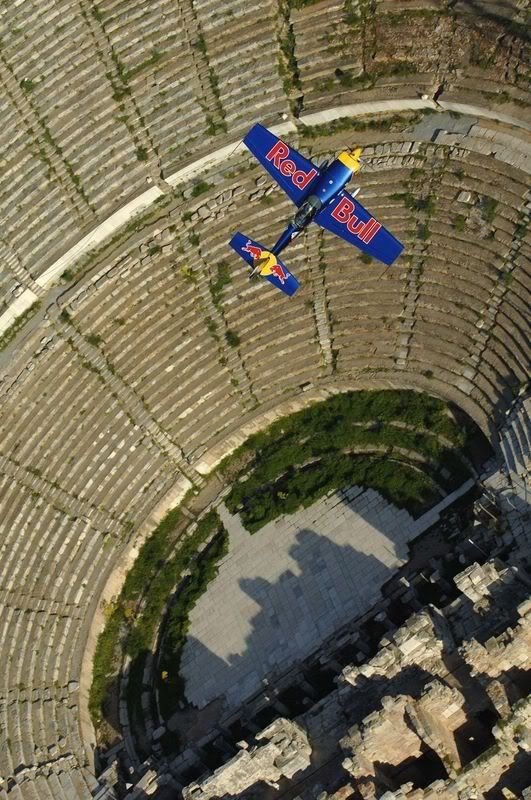 pics: pamukkale.gov.tr