Let's rate Paramount Plaza in NYC...
The Stats
Height: 670 ft/204 m
Floors: 48
Year: 1971/1982 (reconstructed)
Architect: Emery Roth & Sons
was built in 1968 as the Uris Building on the site of the old Capitol cinema theater dating from 1919.
The 48-storey building rises to the height of 204.5 m. The facade of dark gray glass is accentuated by narrow striping and topped by a row of openings at the top.
Along with the ample internal space of 208,200 m², the development also includes two theaters: the Uris Theater with 1,933 seats for musicals and the 650-seat Uptown Circle in the Square.
Did You Know?
In front of the building is a sunken plaza facing Broadway.
The Pictures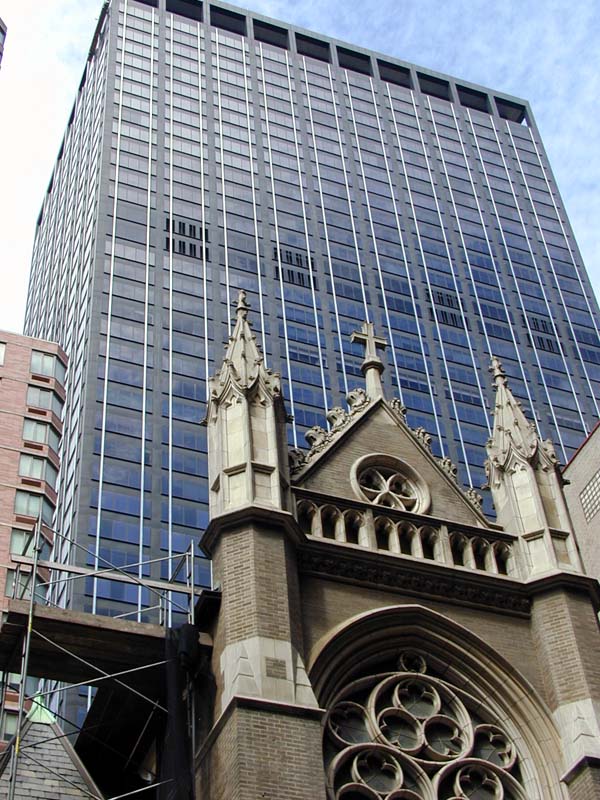 Entrance: