PAPUA NEW GUINEA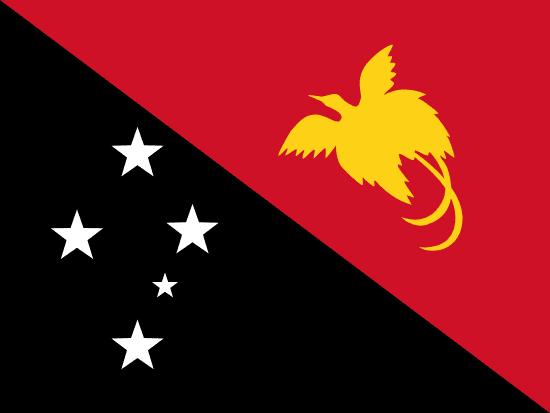 Transportation is a major problem in Papua New Guinea because of the difficult terrain. Major population centers are linked chiefly by air and sea, although road construction has increased to supplement these expensive means of transport. Of some 19,600 km of roads in 2002, only 686 km were paved. The capital Port Moresby is not linked by road to any of the other major towns.
The longest road in the country is the
Highlands Highway
which links Lae and Madang to the Highlands region. The
Boluminski Highway
links Kavieng and Namatanai in New Ireland Province. A highway linking Wewak in East Sepik Province and Vanimo in West Sepik Province was completed in September 2007. The
Kiunga-Tabubil Highway
is a privately maintained road that links highland communities in the Western Province.
Highlands Highway
, Length: 700 km
Known as the Okuk Highway is the main land highway in Papua New Guinea. It connects several major cities and is vital for the movement of people and goods between the populous Highlands region and the coast.
For most of its length the Highlands Highway is no more than a single carriageway two-lane road which is often hindered by potholes and land slips. It is also notorious, particularly in the Highlands region, for being the place of numerous armed hold-ups and robberies committed by local bandits called rascals.
The highway begins in Lae and travels through the Markham Valley. A branch continues through the Ramu Valley in Madang Province and ends at the coast at the provincial capital of Madang. From the Markham Valley the Highlands Highway runs up and over the approximately 1500 metre high Kassam Pass and into the Eastern Highlands Province. It passes over the wall of Yonki Dam and then travels through the towns of Kainantu and Henganofi to the provincial capital, Goroka. From here it travels up and then over the 2,478 m high Daulo Pass and crosses into Simbu Province and through to its capital of Kundiawa. After Kundiawa the highway reaches the Wahgi valley, which marks the start of the Western Highlands Province. It continues through to the provincial capital of Mount Hagen and then at a village called Togoba, it splits. A southern branch continues on to the Southern Highlands province and its capital of Mendi before going on to Tari. The other branch goes to Enga province and its capital of Wabag before ending at the mining town of Porgera.
In 2006 the eastern section of the highway (Lae-Goroka) was resurfaced by the Australian government AusAid Program. Several Japanese and Taiwanese projects have contributed to rebuilding or replacement of important bridges