Channel deepening to the Port of Melbourne has been a hot topic here, but meanwhile a large project on the landward side of the port has received little attention at all.
The problem: this level-crossing: The bridge above is part of "CityLink".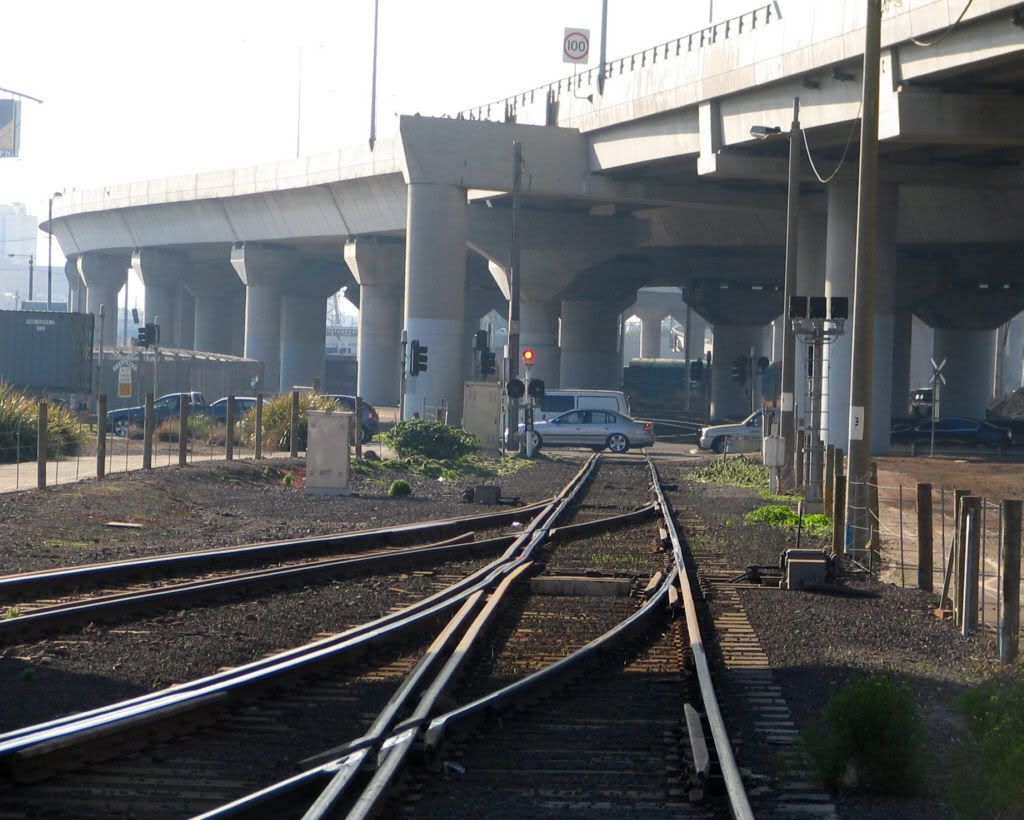 This is the only (single track but dual gauge) track into the Port of Melbourne. Here, what is ostensibly "The Ghan" passes the silos at Appleton Dock:

These trains are up to 1.5 km long, cross Footscray road at 15 km or slower, and hold up traffic for up to 15 minutes as they cross. More of the same train: I had plenty of time to photograph it :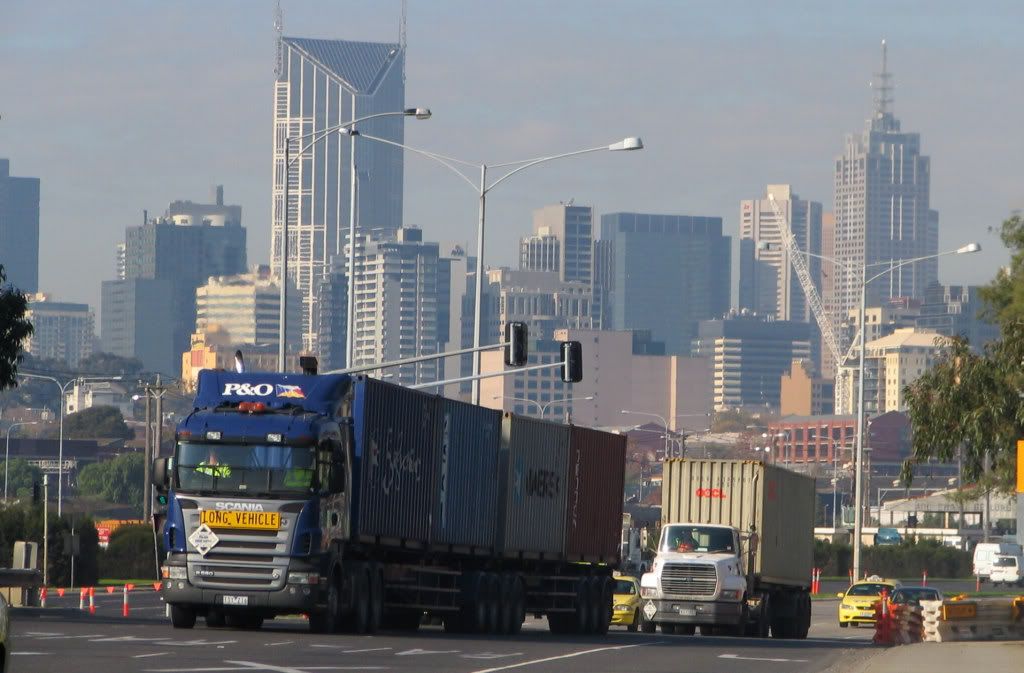 The road they cross- Footscray Road- has to carry all road traffic in and out of the port. Considering the Port of Melbourne handles nearly 40% of the nation's container traffic off ship, this is a pretty poor situation. Francis Street Yarraville- which indirectly feeds into this- handles over 6,000 trucks per day, despite a truck curfew at night.
The solution- and this has to be Victoria's most pressing grade separation project, and its most expensive- raise the 6 lanes of Footscray Road (it actually has 4 additional service lanes as well), put in four rail tracks to the port to replace the current single track, and build an intersection on top of the rail tracks (rail yards at the top of the photo, CityLink on the right):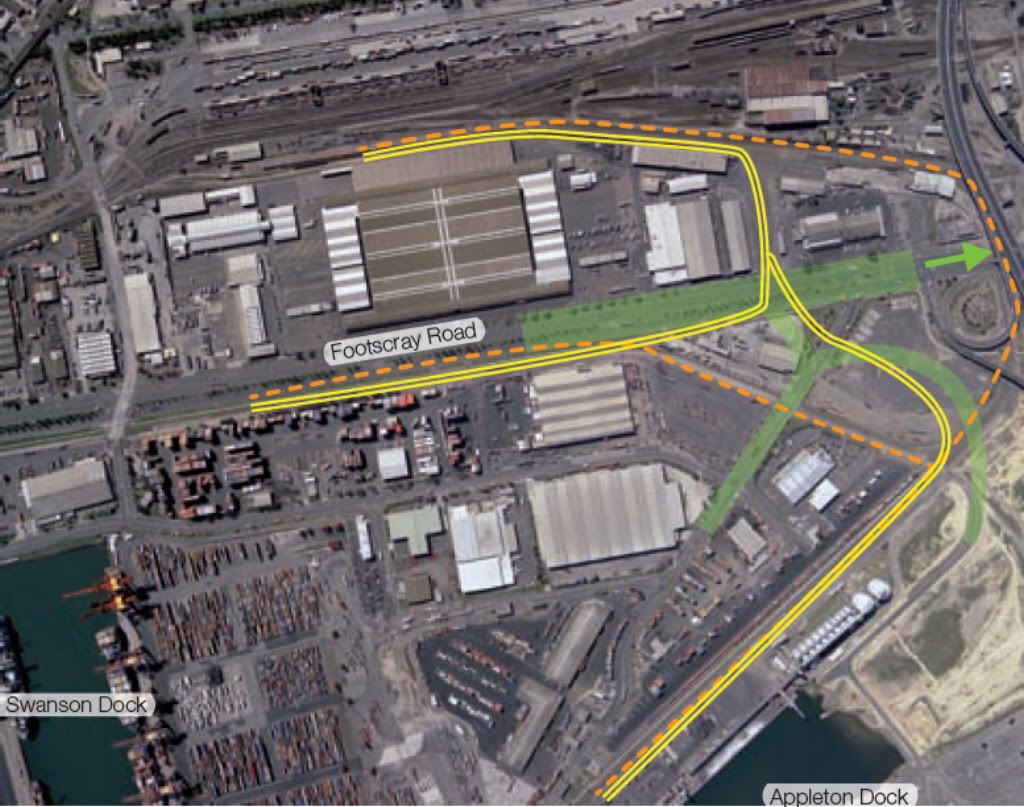 (aerial photo & legend from Ministry of Transport website)
Progress to date:
Although I live close by, I hadn't seen what was going on here until this afternoon: work started August 2007, and the project is scheduled for completion mid-2009.
There was quite a large bridge where there had been no bridge last time I was here: note the elevated side-road to the right.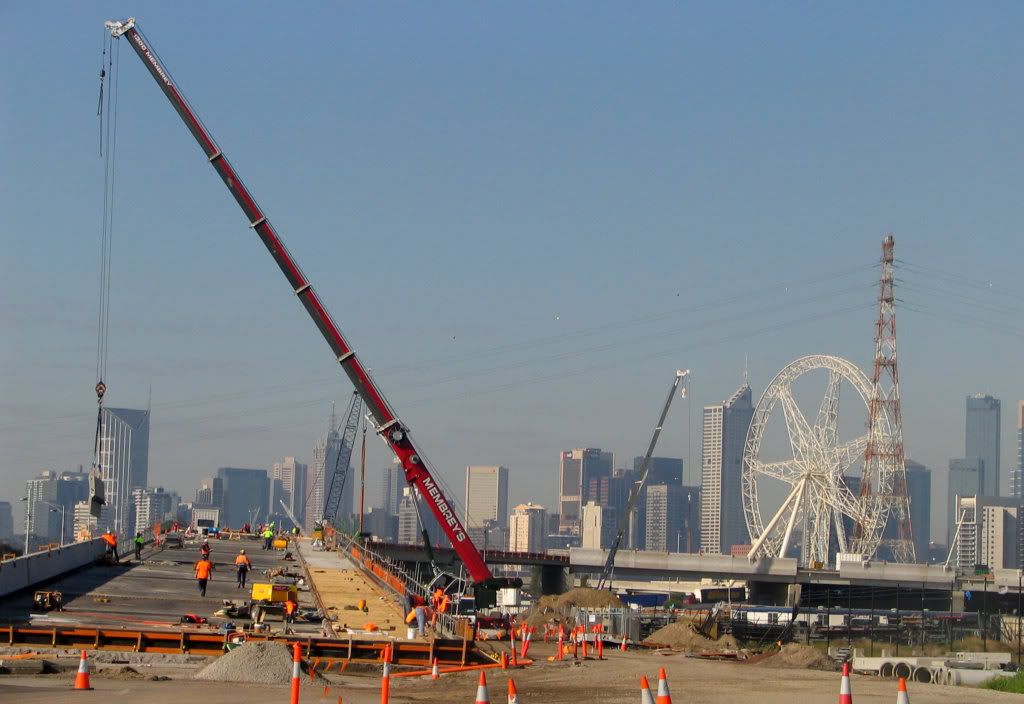 This bridge will carry the southern (west-bound) lanes, and is scheduled to open "mid 2008". They were fitting concrete panels to the side of the structure: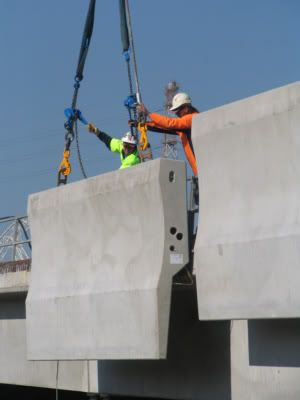 Side-view of this overpass: another bridge will be constructed to left of this for east-bound traffic.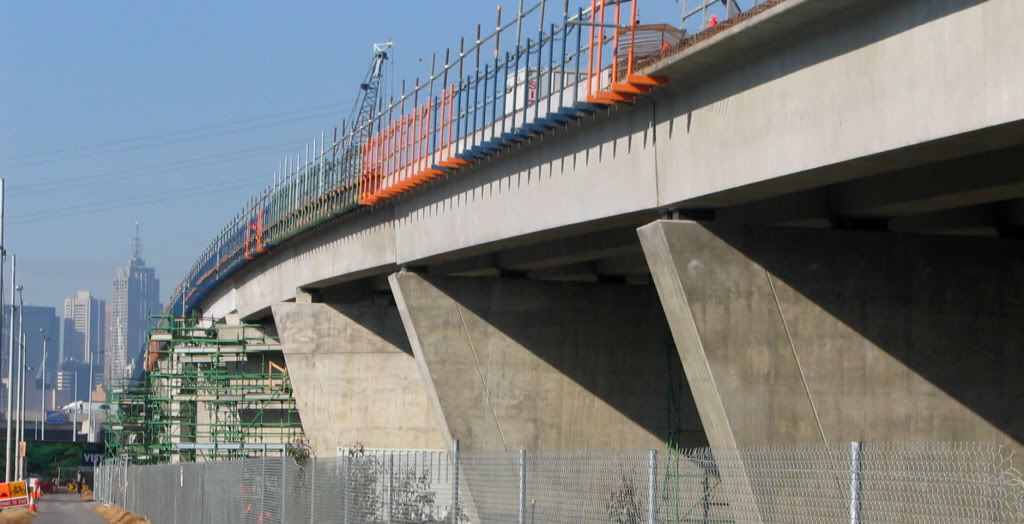 Additional bridge leading to a second elevated intersection in the docks area (on the left): the new Footscray Road Bridge is behind me now: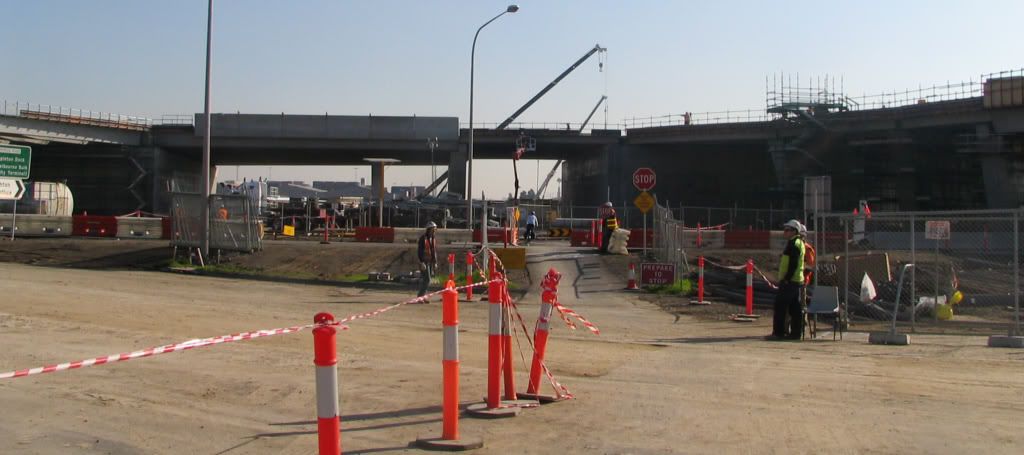 The eastern docks access viaduct- to Appleton Dock- had most of the piers up, but had a long way to go: Bolte bridge in the background, and quite a bit of carbon in the air: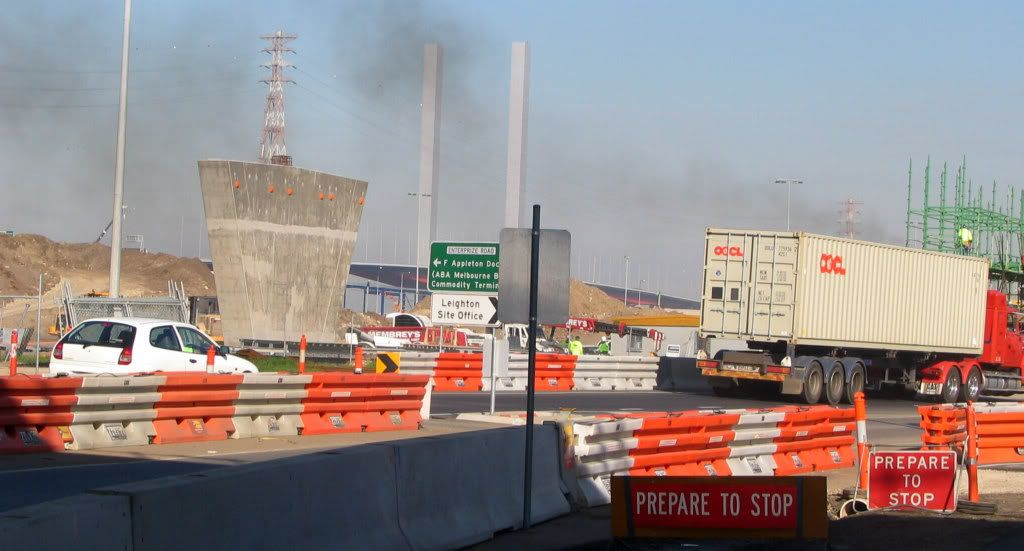 No sign of new railway track yet, but it was obvious from the orientation of the bridge pylons where they were intended to go. Clearly they will have to wait until the second bridge in Footscray Road has been constructed: project completion date: some time 2009. Seems to be roughly on time.