Baltimore's Penn Station is located in the Mt. Vernon District in mid-town Baltimore) Its used as a stop on Baltimore's Light Rail system, as well as Acela Express, Amtrak's northeast connector, and for DC/Baltimore's MARC commuter train.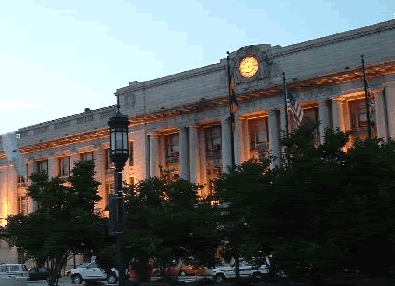 I wish I had a night shot. The lighting is so dramatic.
Post pics of your city's train station.