Discussion Starter
·
#1
·
In another thread, someone whose pictures I like very much commented that it was a pity I only focused on the "touristy" bits of the cities I visit. Somehow, the word "Tourist" has become suspect and somewhat dirty. Why? Why, if tourism is such a valuable source of income for the countries and cities blessed with beauty worth traveling thousands of kilometres to see? Why, if it creates so many jobs and directly transfers currencies that can help reduce large trade deficits? Because in the worst cases, tourism can even threaten the very survival of the places (un)lucky enough to deserve most attention. Tourists crowd places, create paralell economies and physical areas completely disconnected from the lives of the local inhabitants. They distort the lives of people living in the places they visit.
So, what's the alternative? Avoid Venice, Paris and Prague? Wouldn't you be missing out, though? Not go to the Louvre, avoid crossing St Peter's Square and not even think about a cruise down the Thames? Surely, there are dozens of places in each "touristy" place that "tourists" don't even know about and are just as good, if not better than the main sights, but... What about the main sights themselves? Those are the ones that make you want to go in the first place, right? There are now magazines and books that promote "active" or "engaged" travel alternatives: work with the poor, learn the language, participate in the harvest... get involved! Be a TRAVELER, not a TOURIST! But, isn't that going too far? Aren't these experiences also ultimately unauthentic and sanitized? Would you still not go to the "touristy" places after you're done talking with the locals? And it all sounds a bit contrived, doesn't it? Too much effort goes to avoid doing what the TOURISTS do...
I think I have my own "solution", or more exactly, "perspective," which is certainly more modest and much less ambitious than "getting involved." What's yours???
While you think about it, let's not be afraid to be "just TOURISTS" and join me on my first visit to the gorgeous Czech capital!!
On a first visit, you will probably spend your time in a relatively tiny area, the North Easter part of which is limited by the Náměstí Republiky (Republic Square), where several mid-size hotels in non-historical buildings are located. There is also a metro station right there.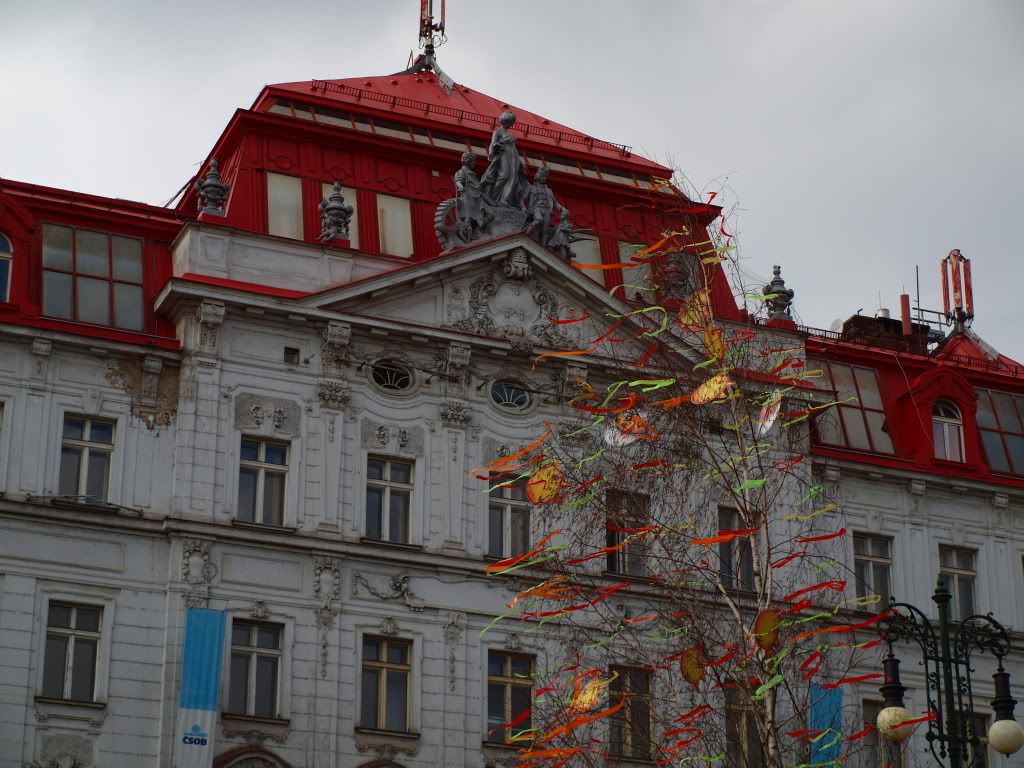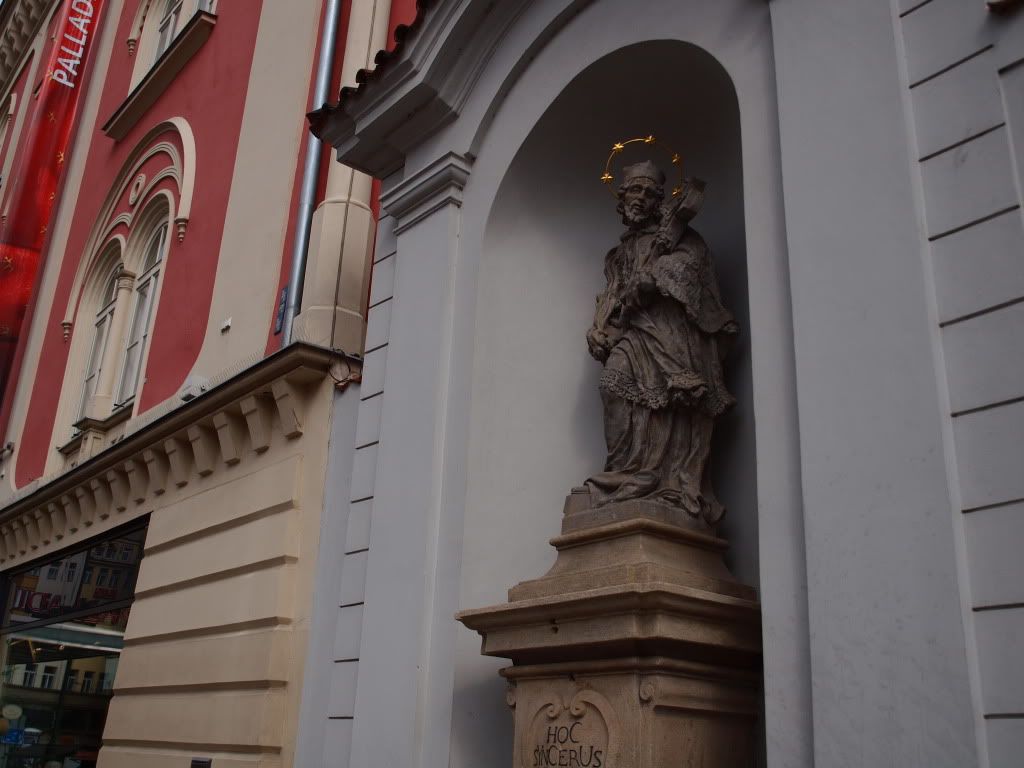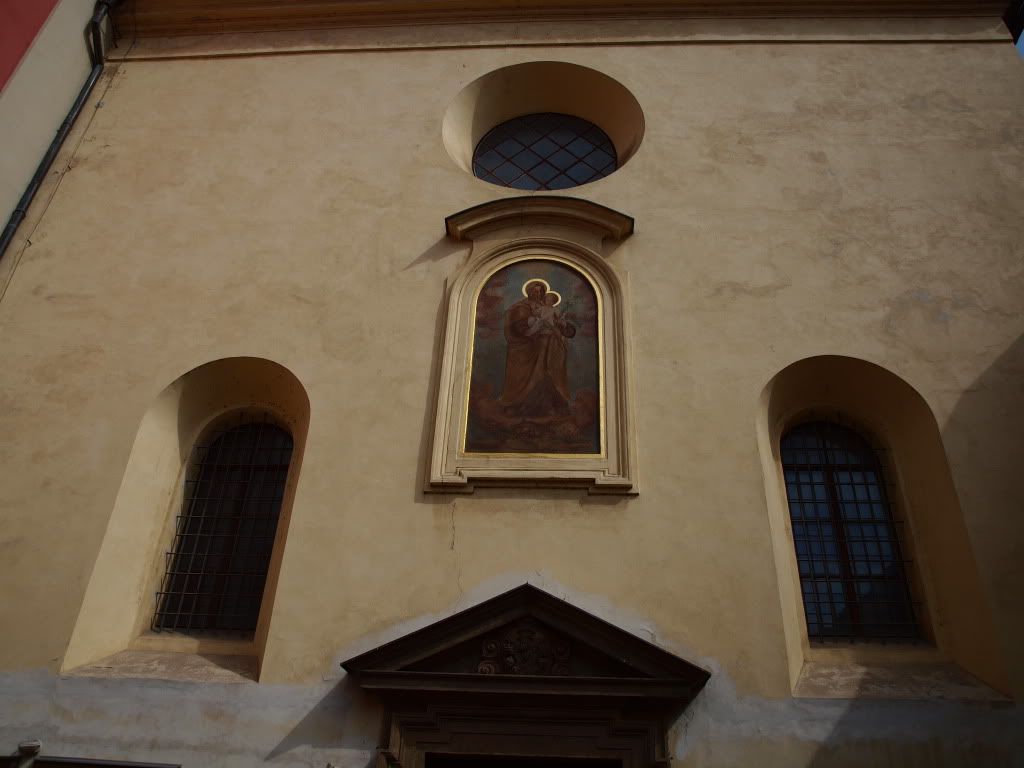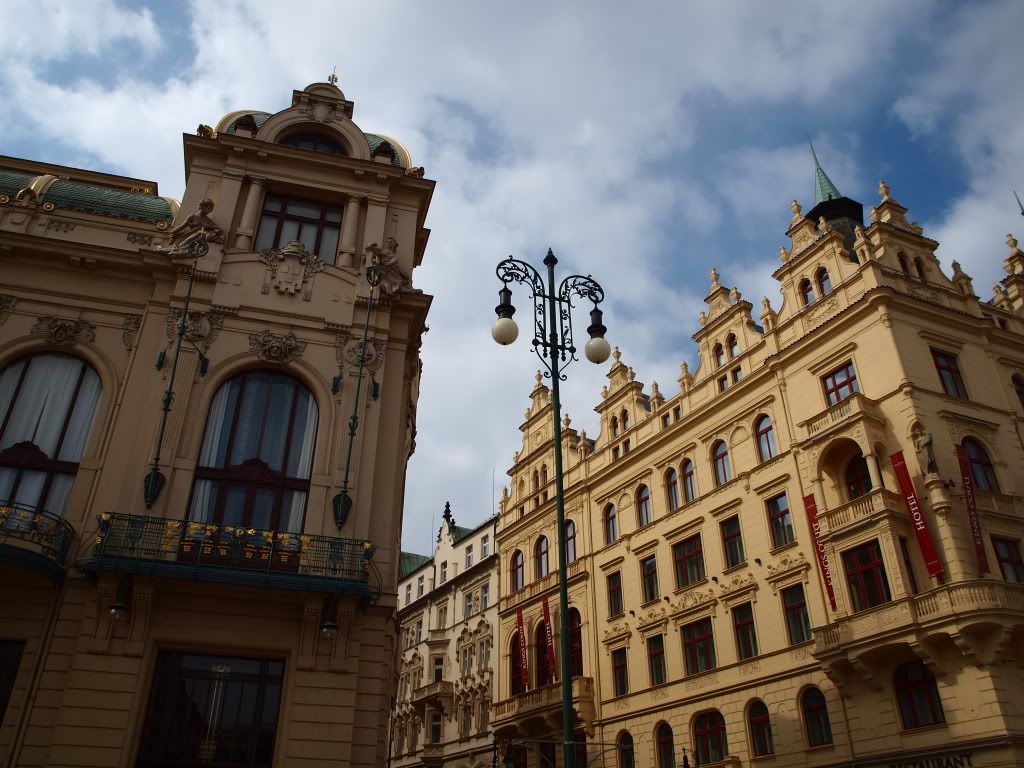 But the building that will draw your attention in the square is the Obecní dům, (Municipal House) a 1912 Art Nouveau wonder housing a concert hall, bars and restaurants, exhibition spaces and tons of pretty details.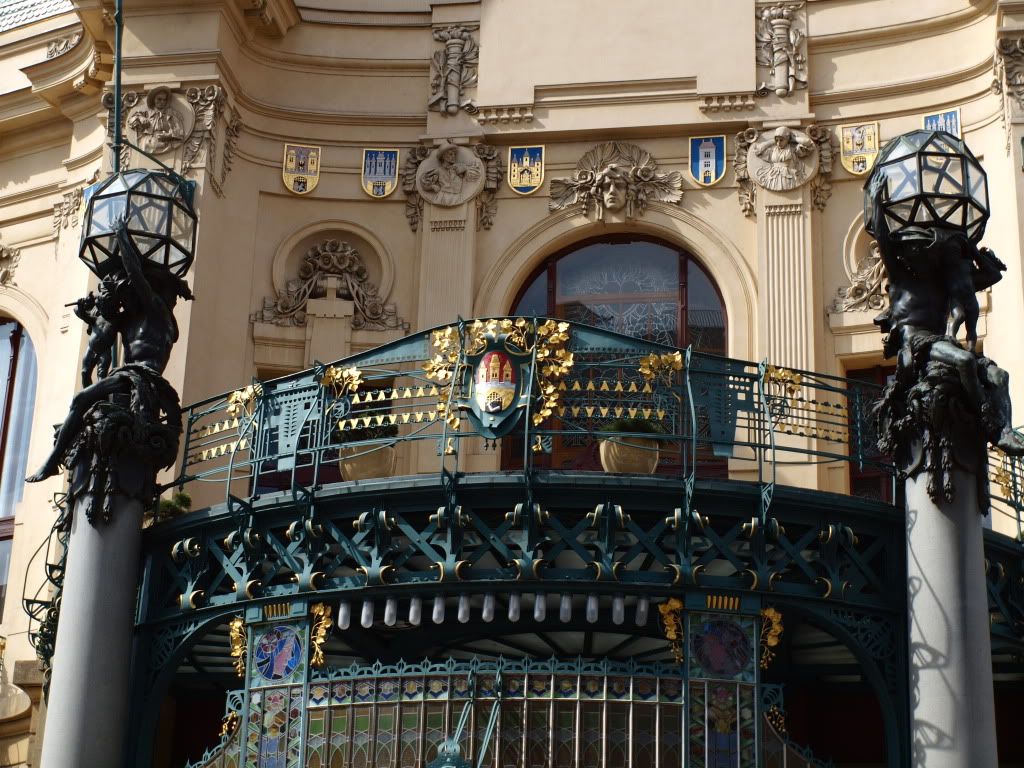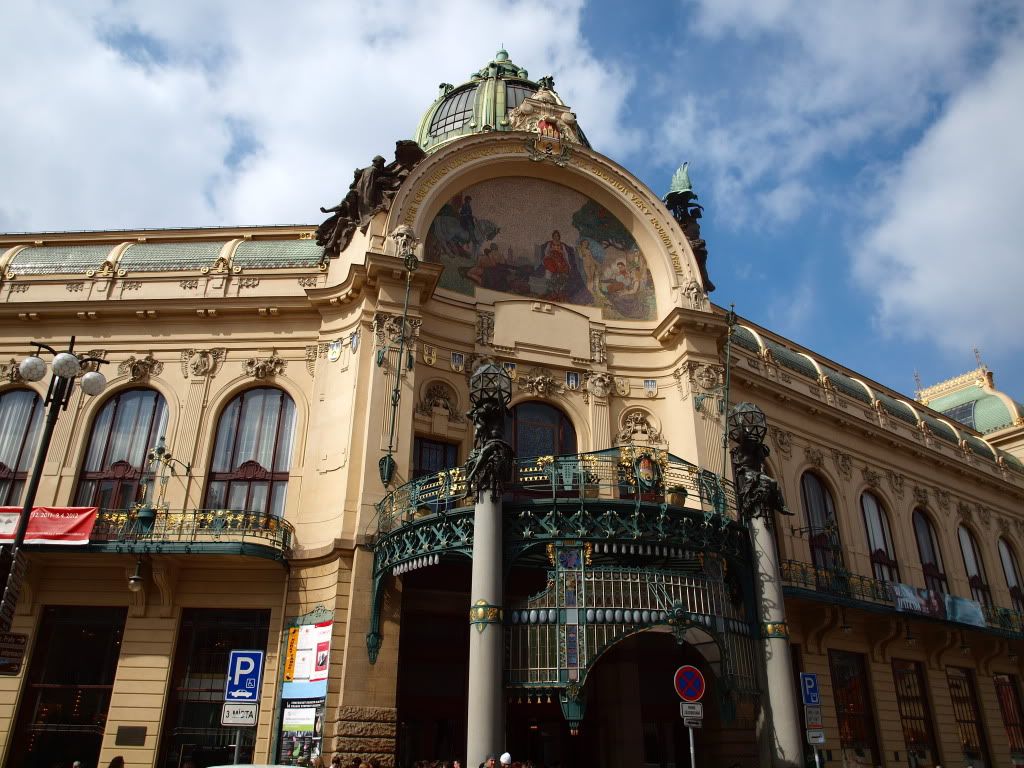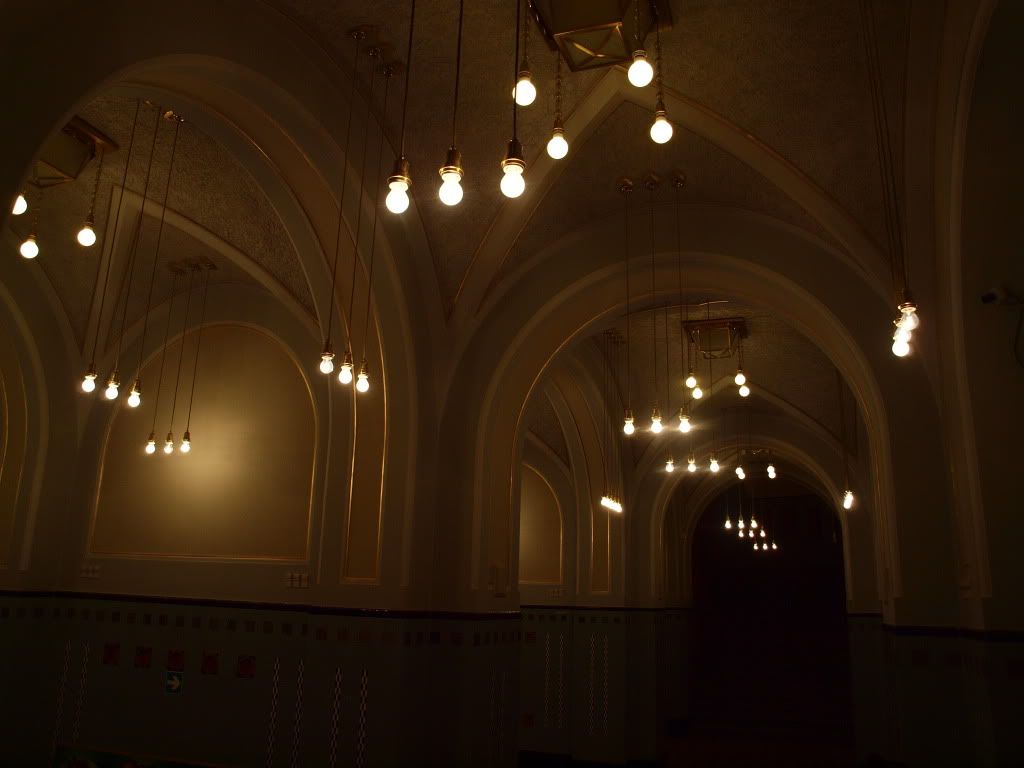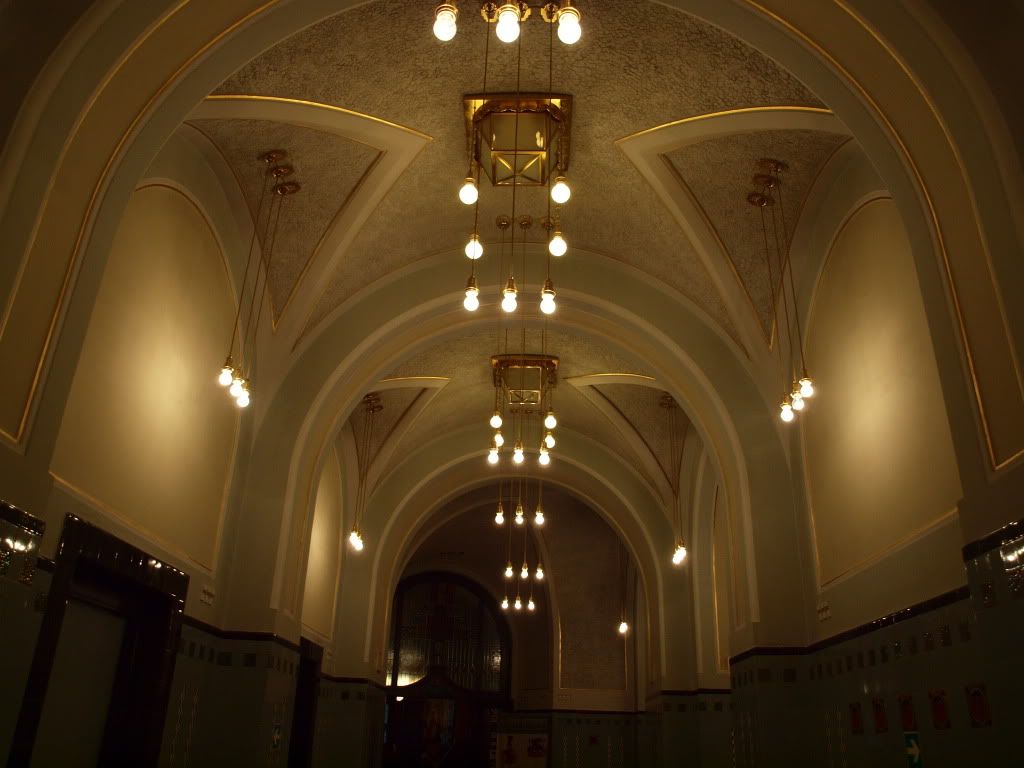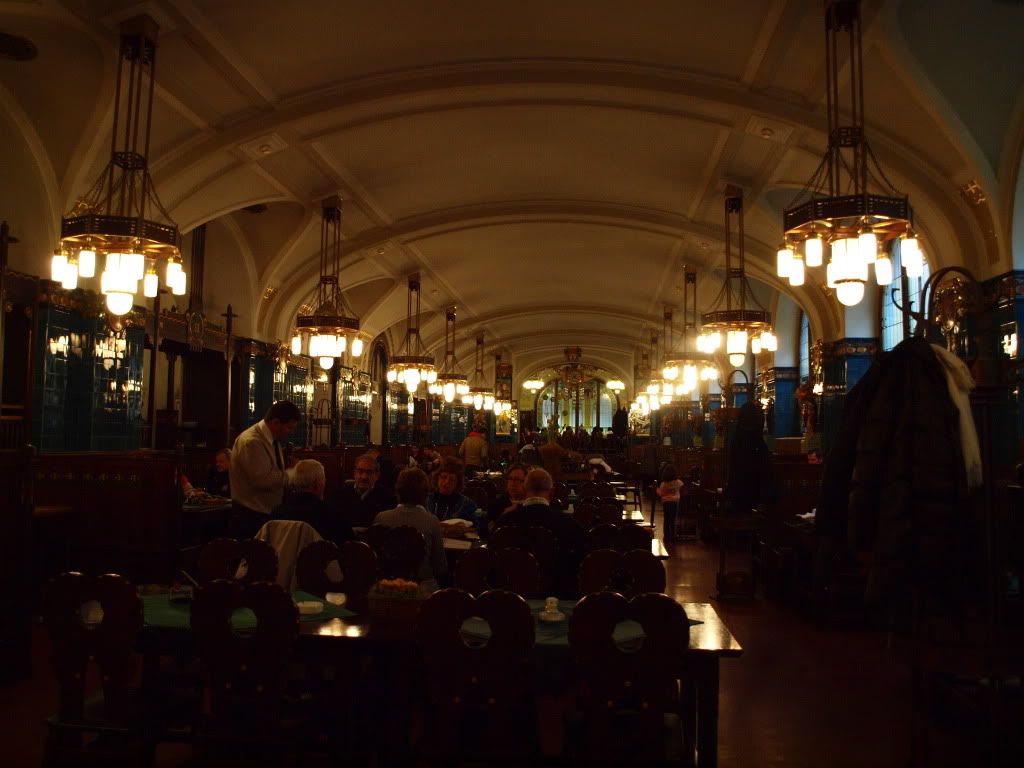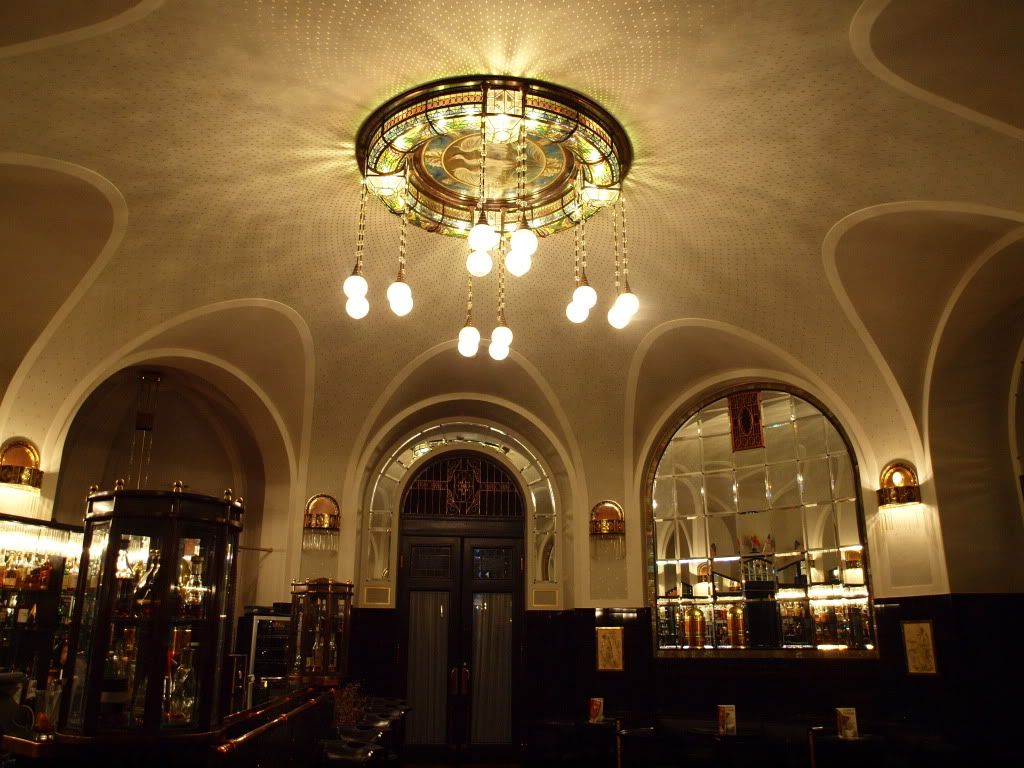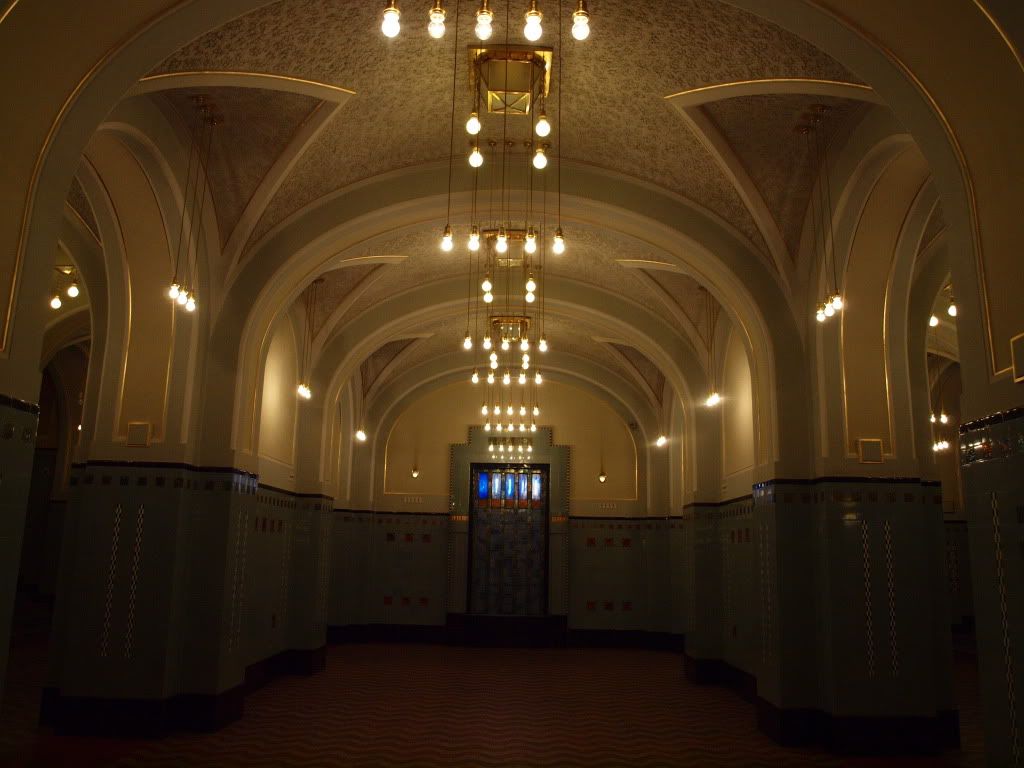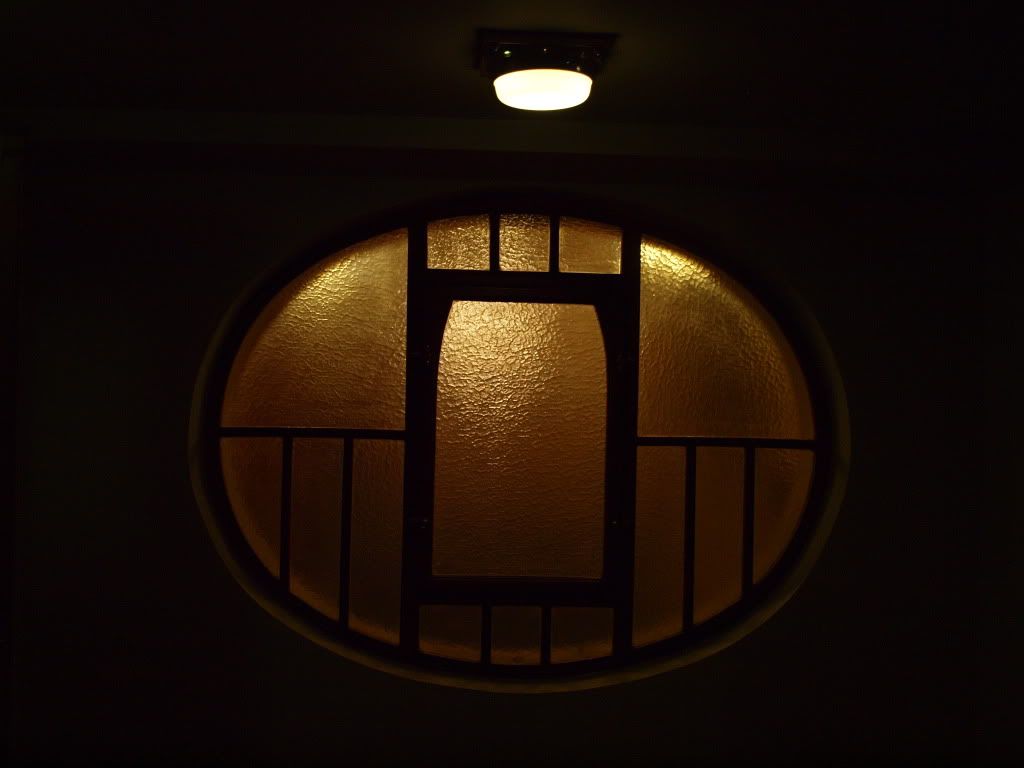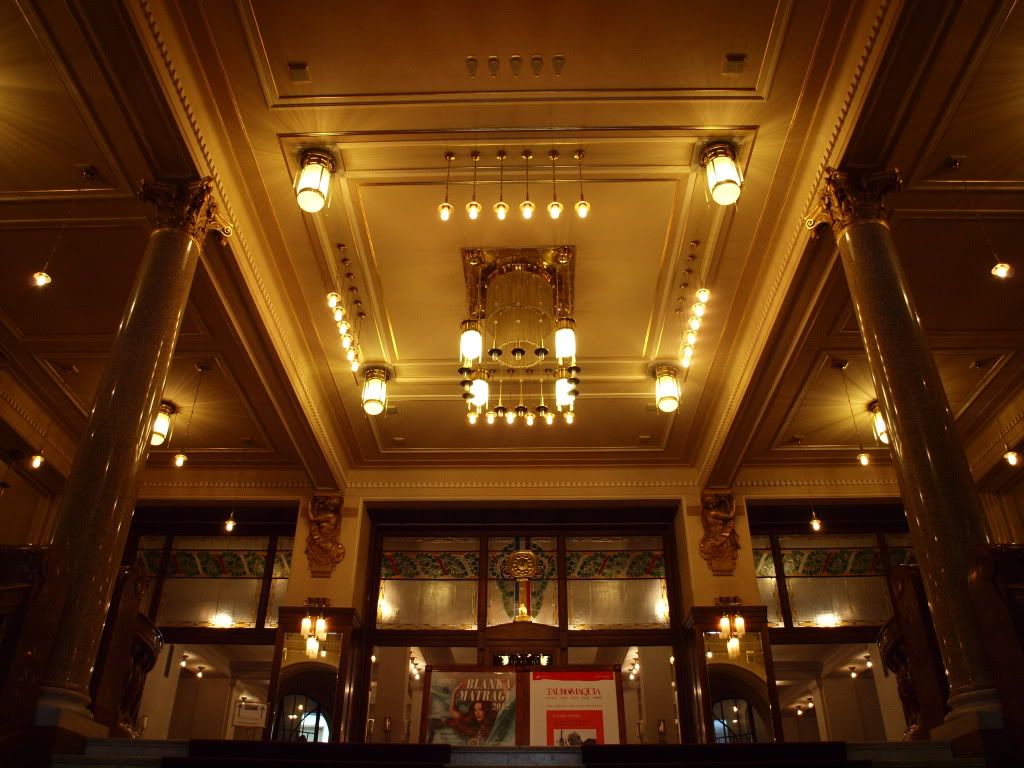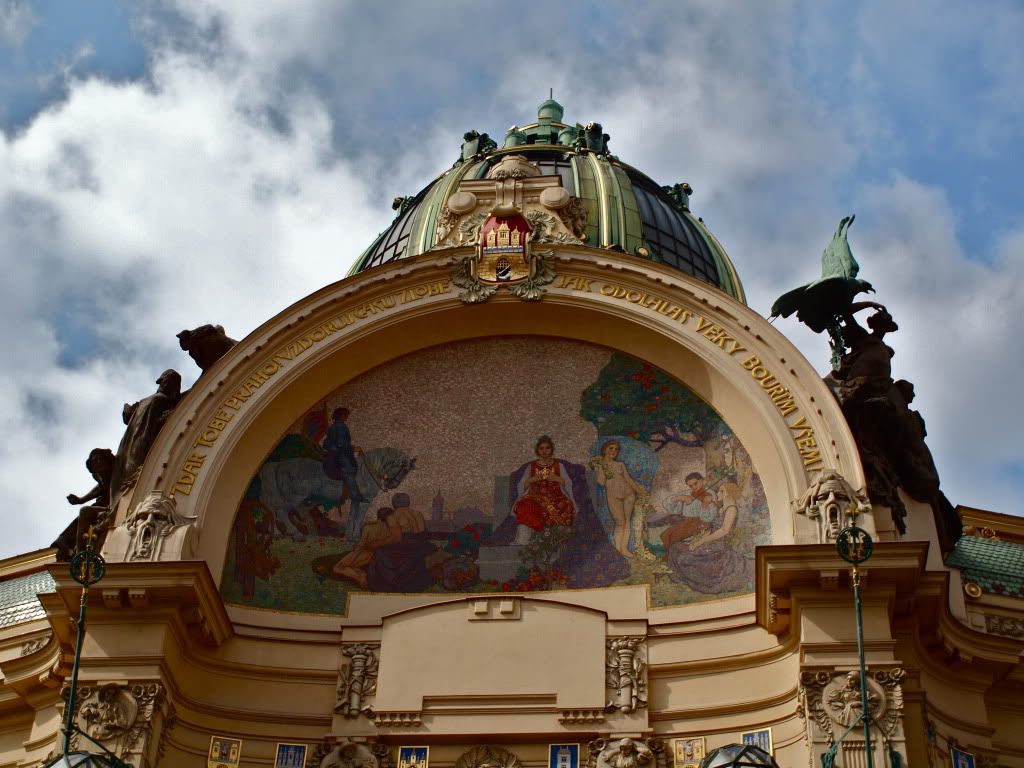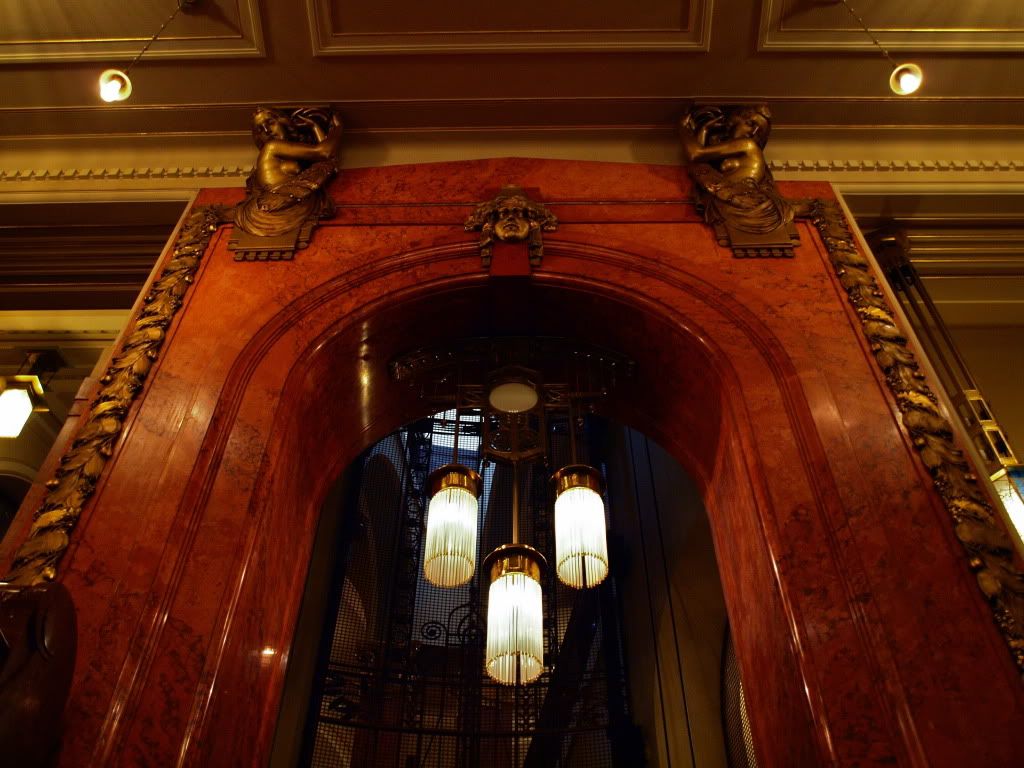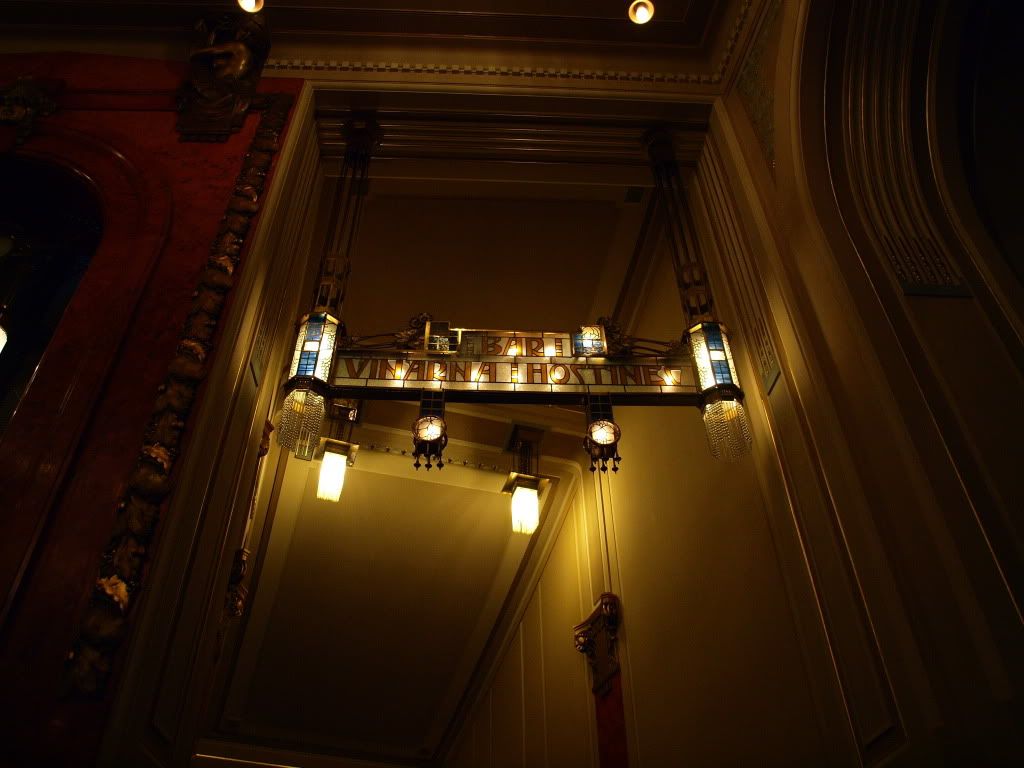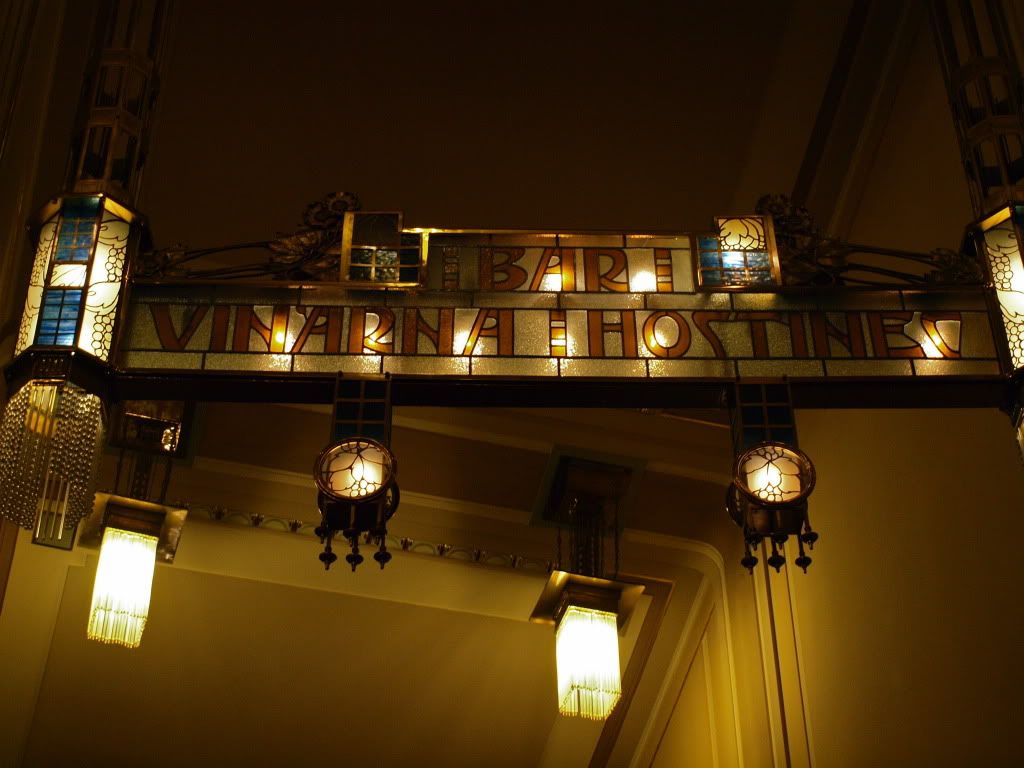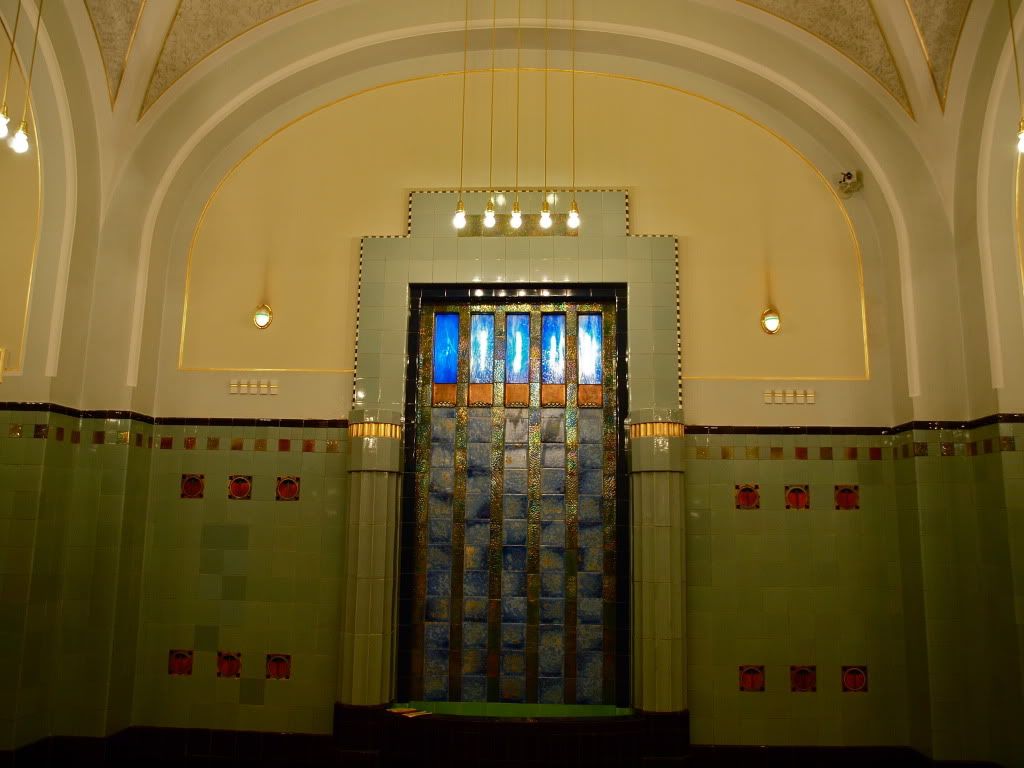 From there, the pedestrianized Celetná Street takes you the Tourist epicentre of the city: Old City square.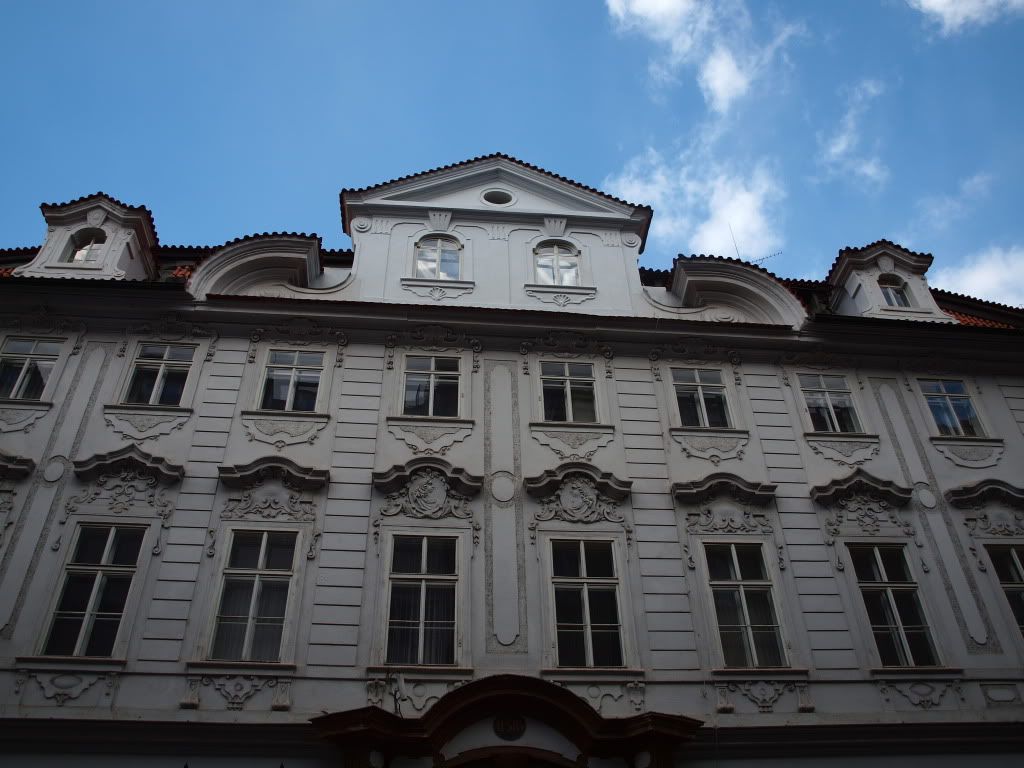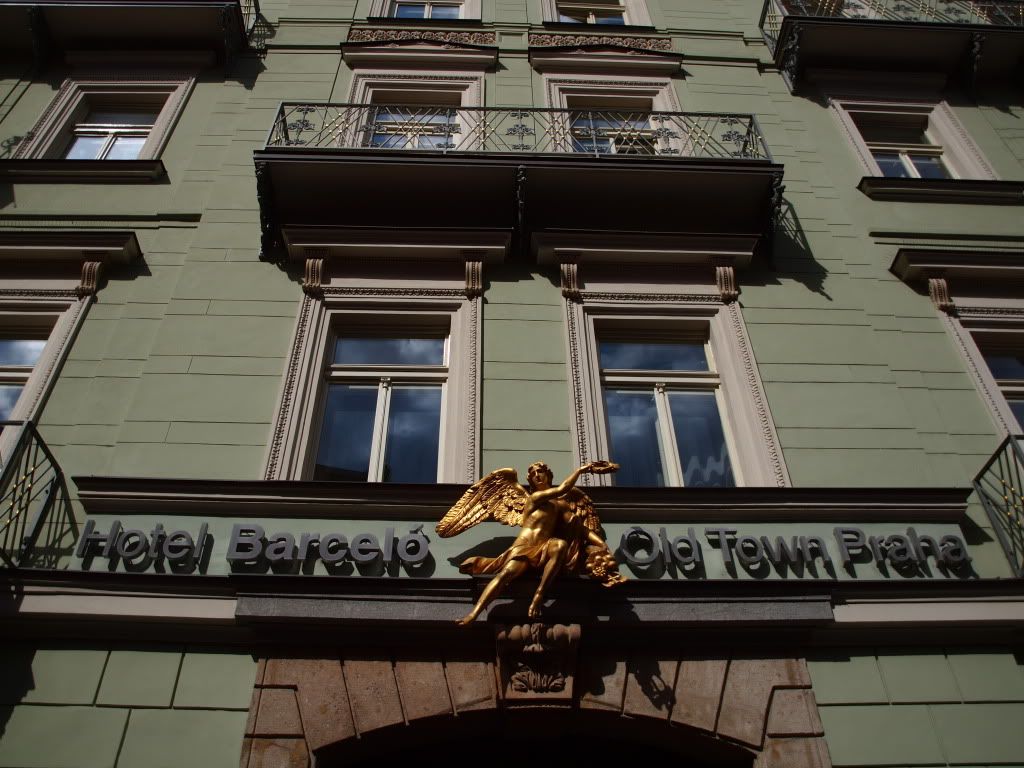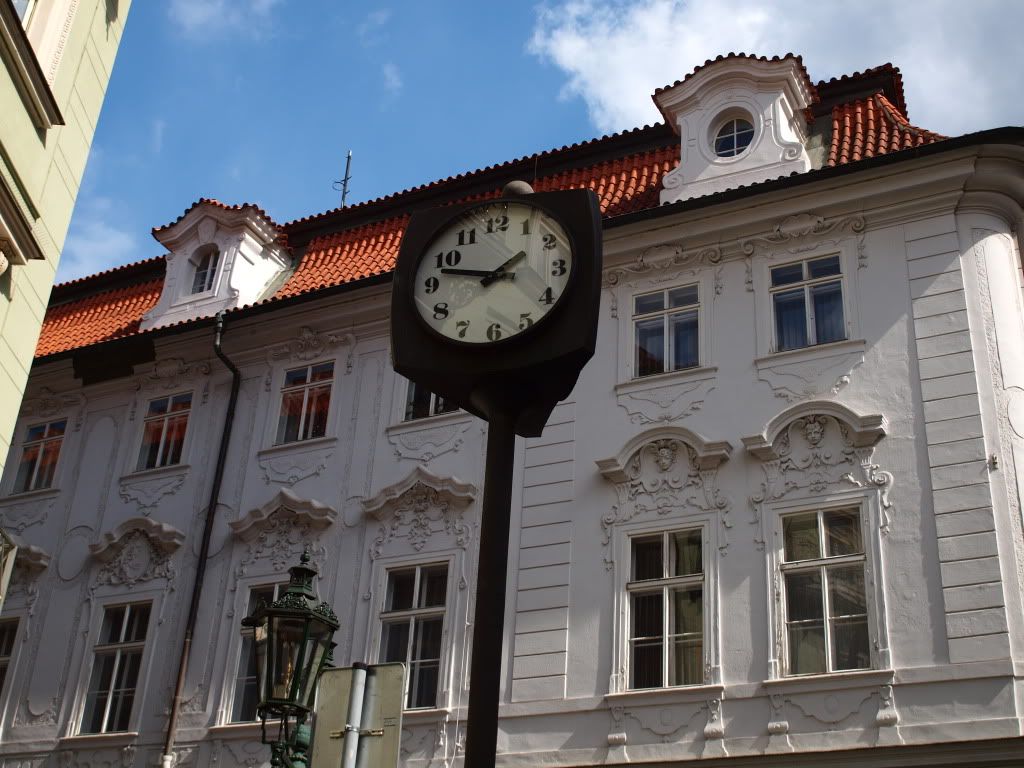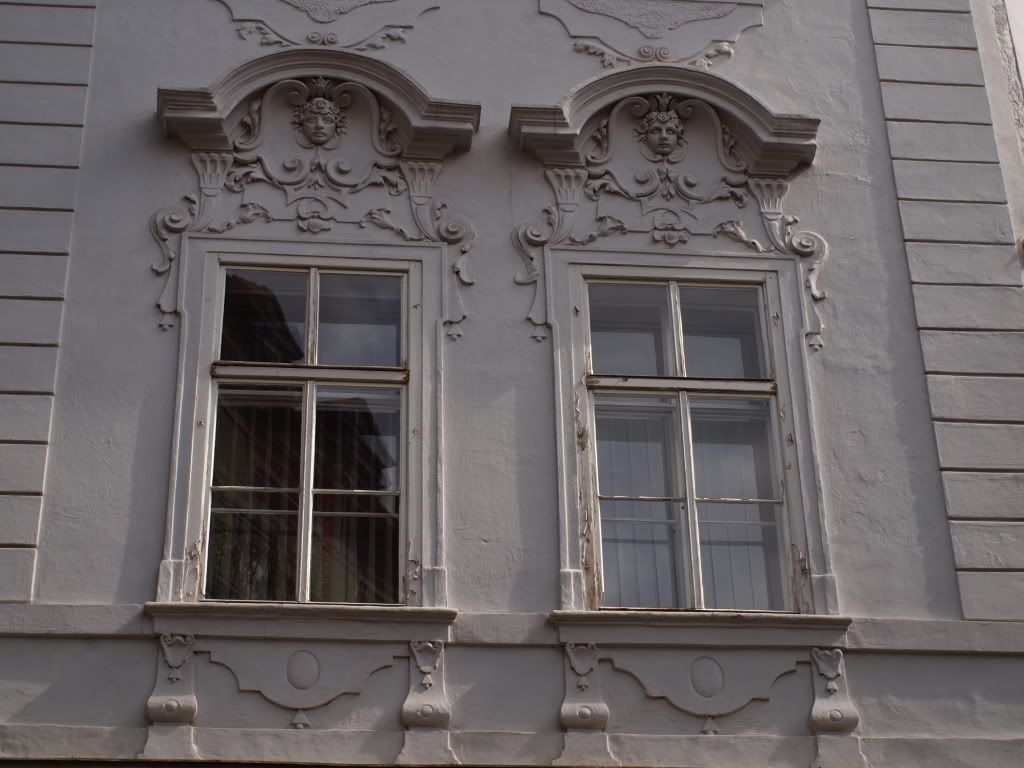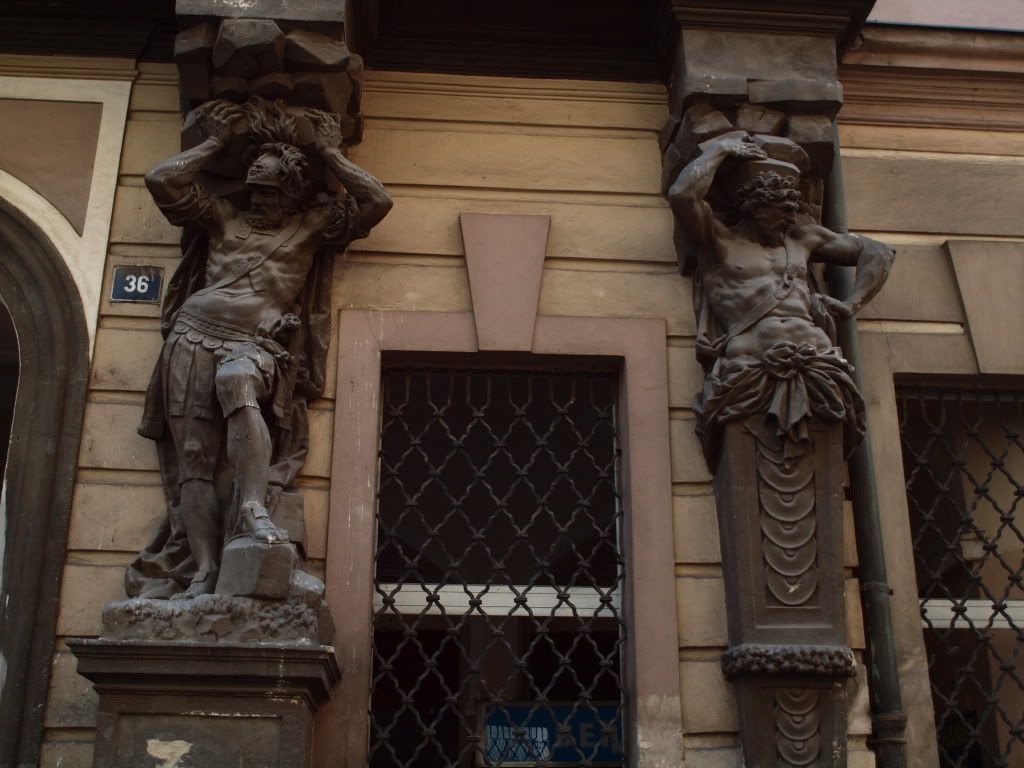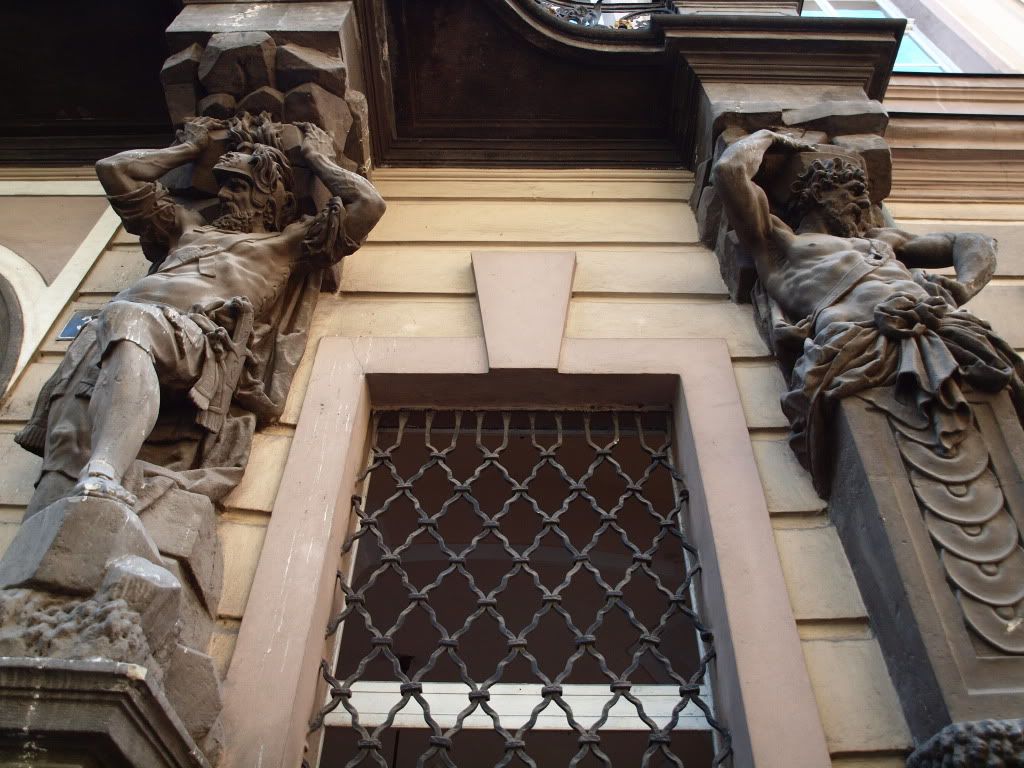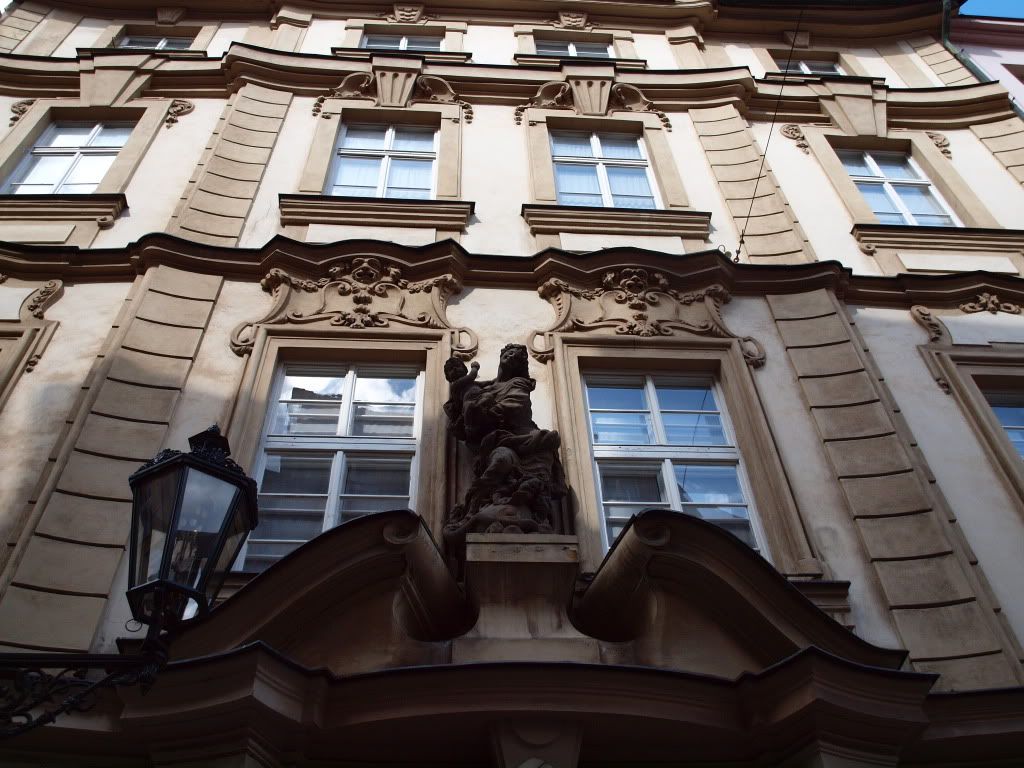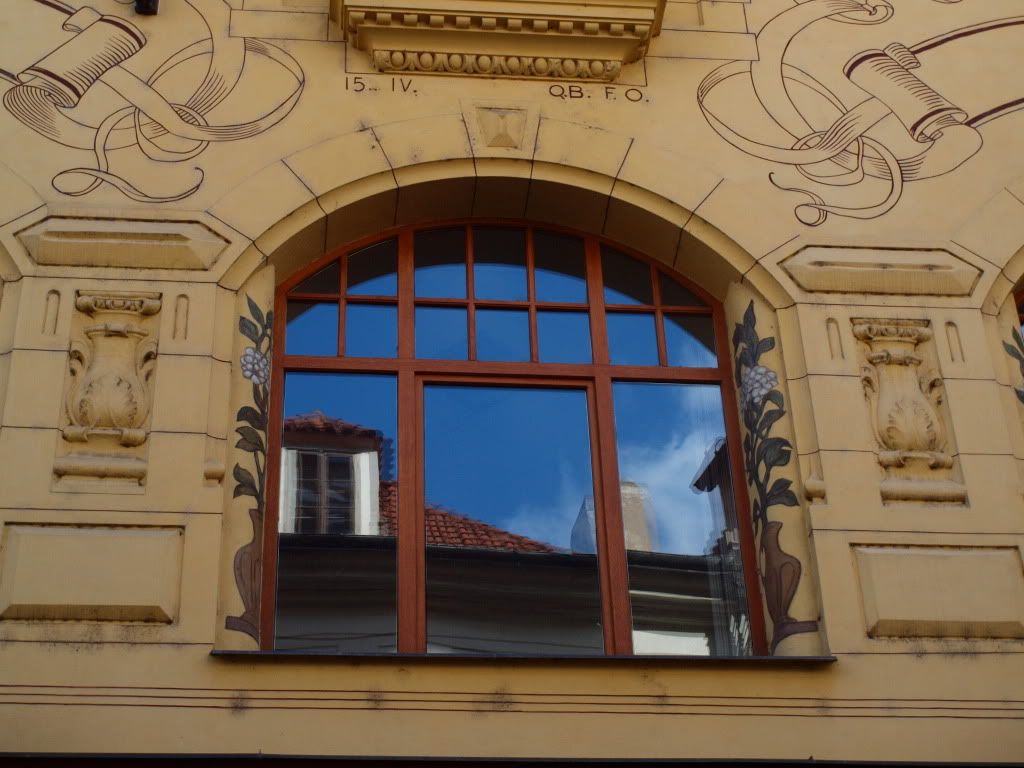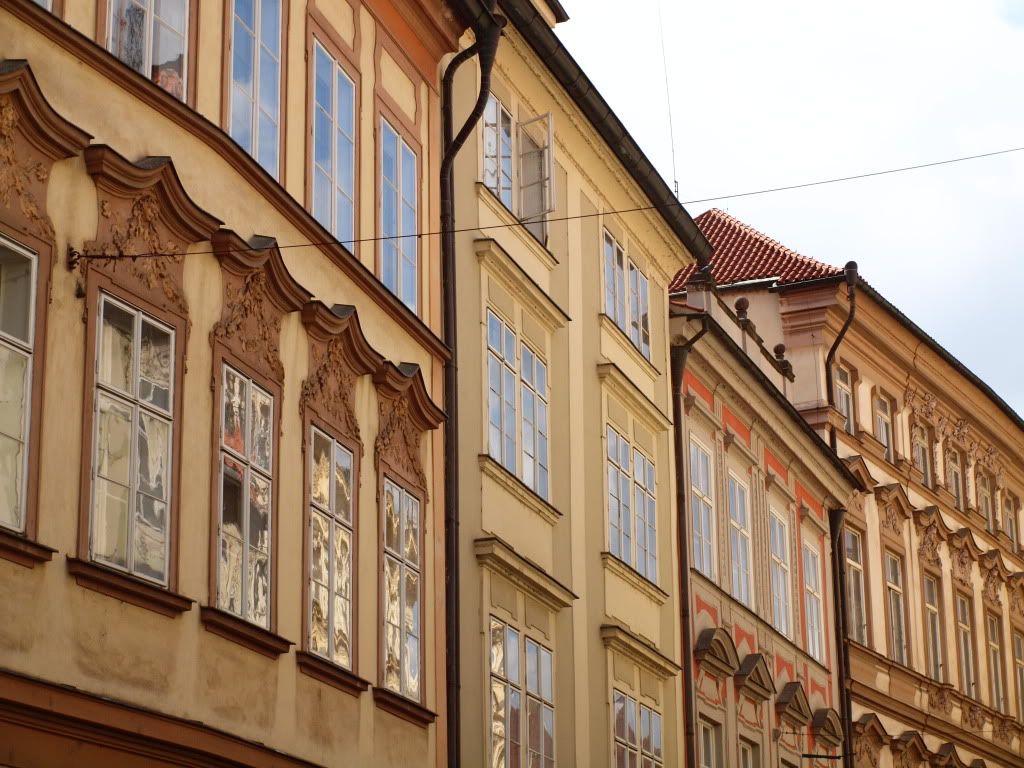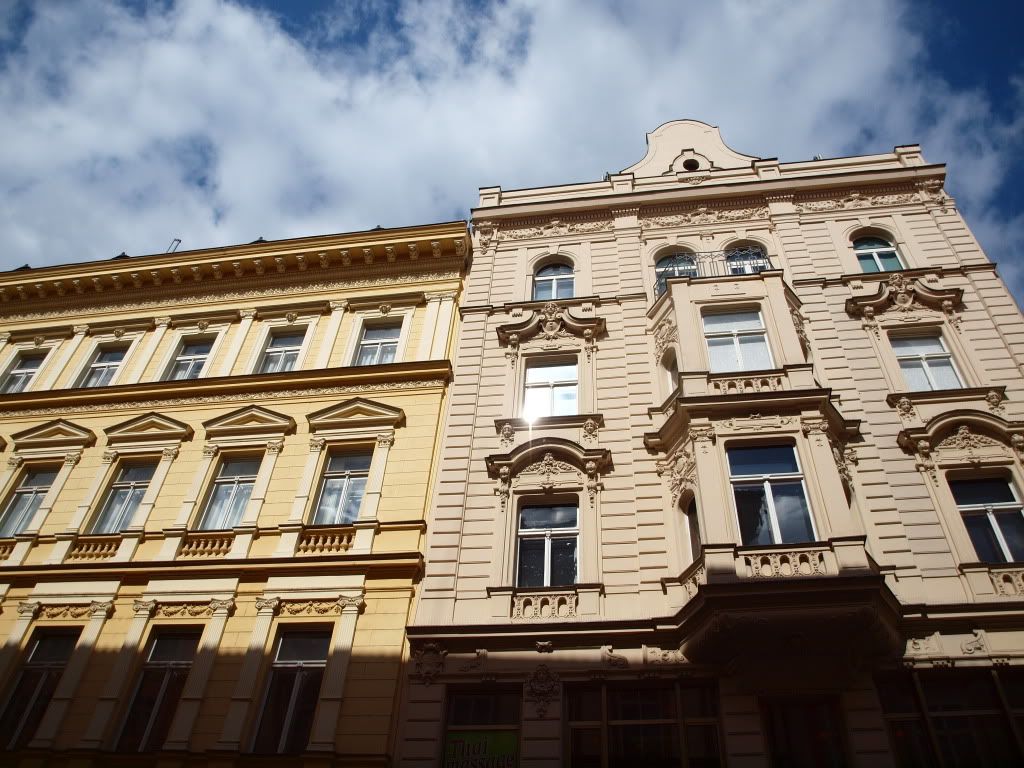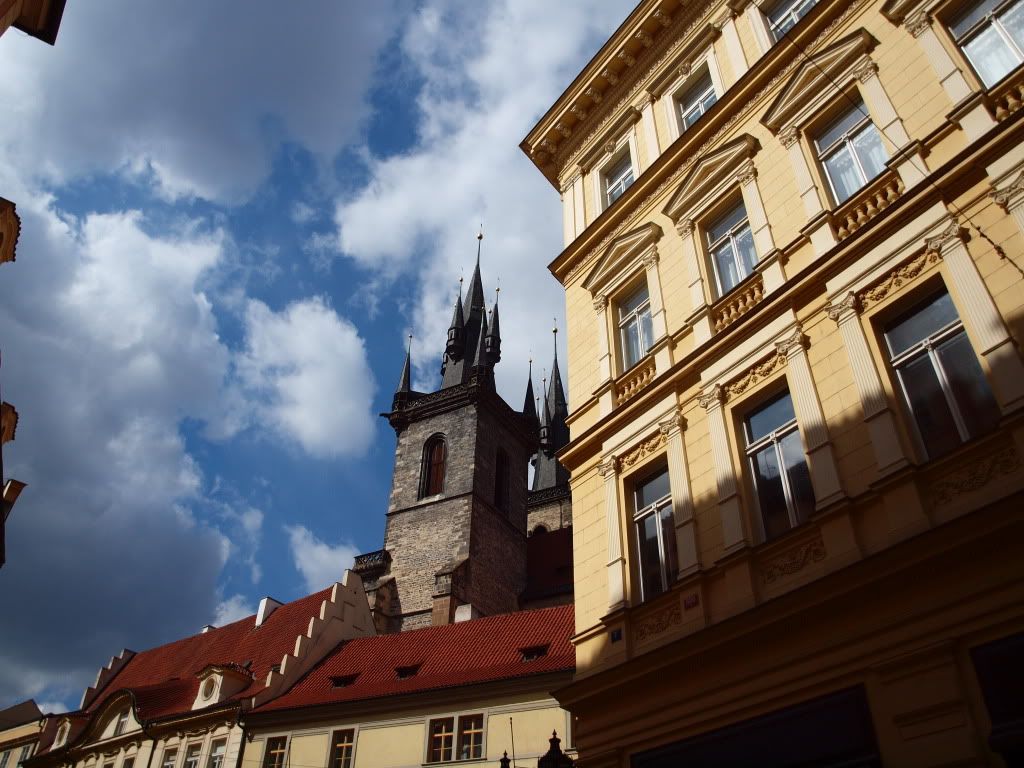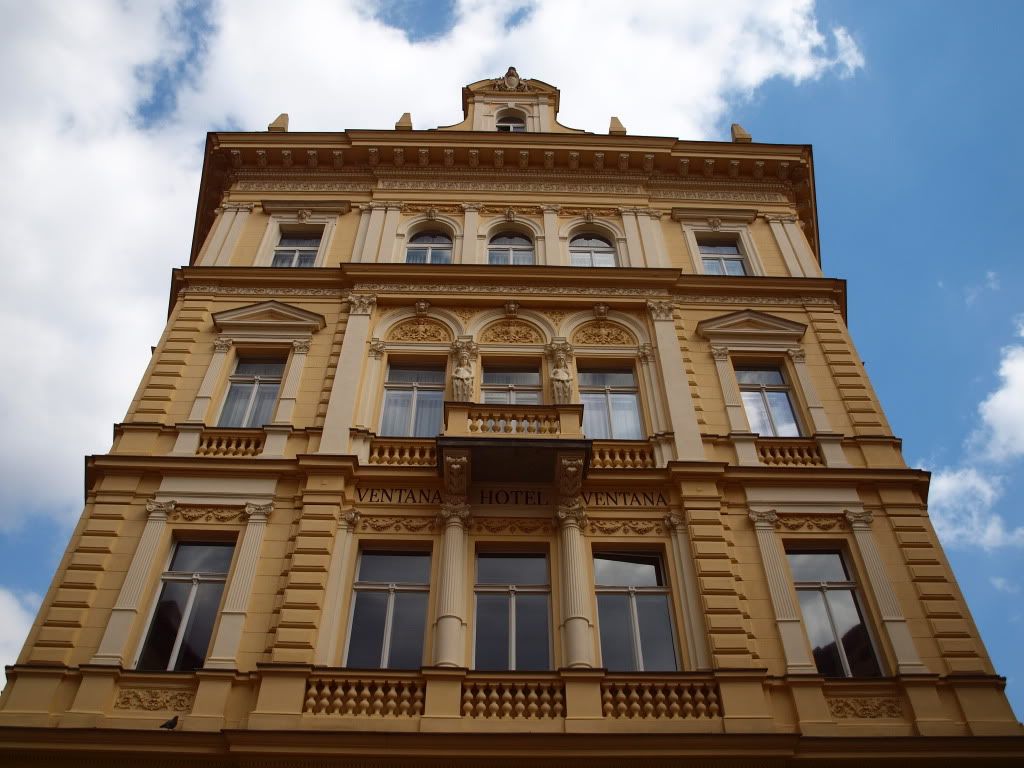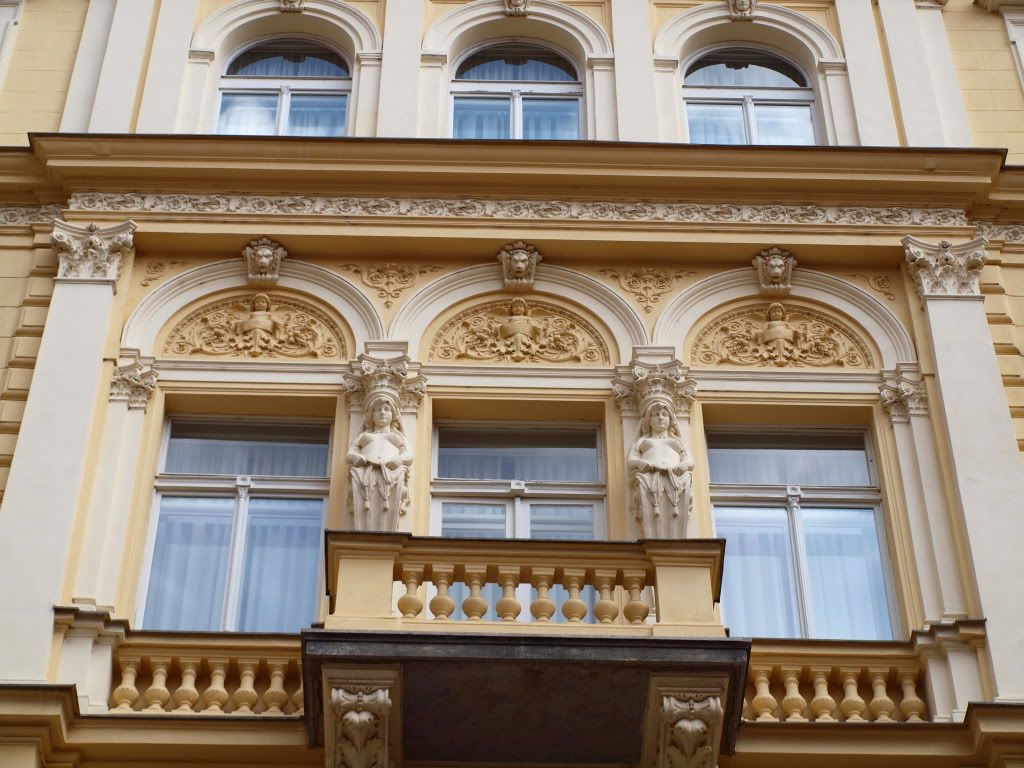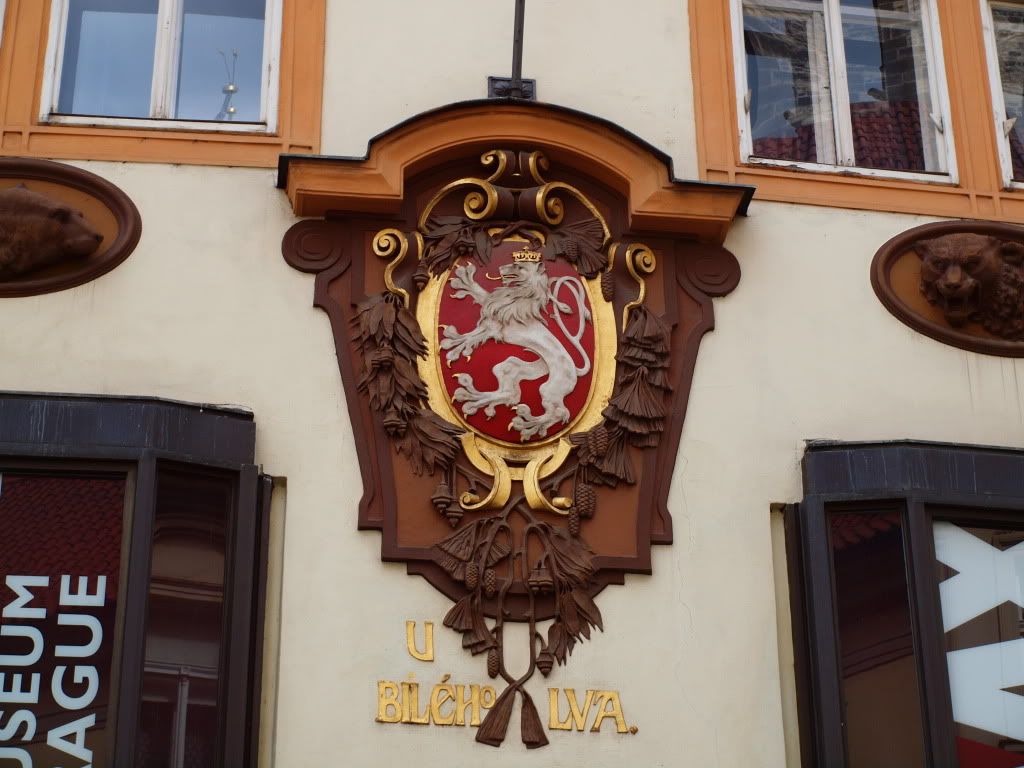 And, here we are, and we have truly arrived. Staroměstské náměstí (Old Town Square) is a breathtaking visual riot of medieval, renaissance, baroque and art nouveau ornamentation. Just my cup of tea!:cheers: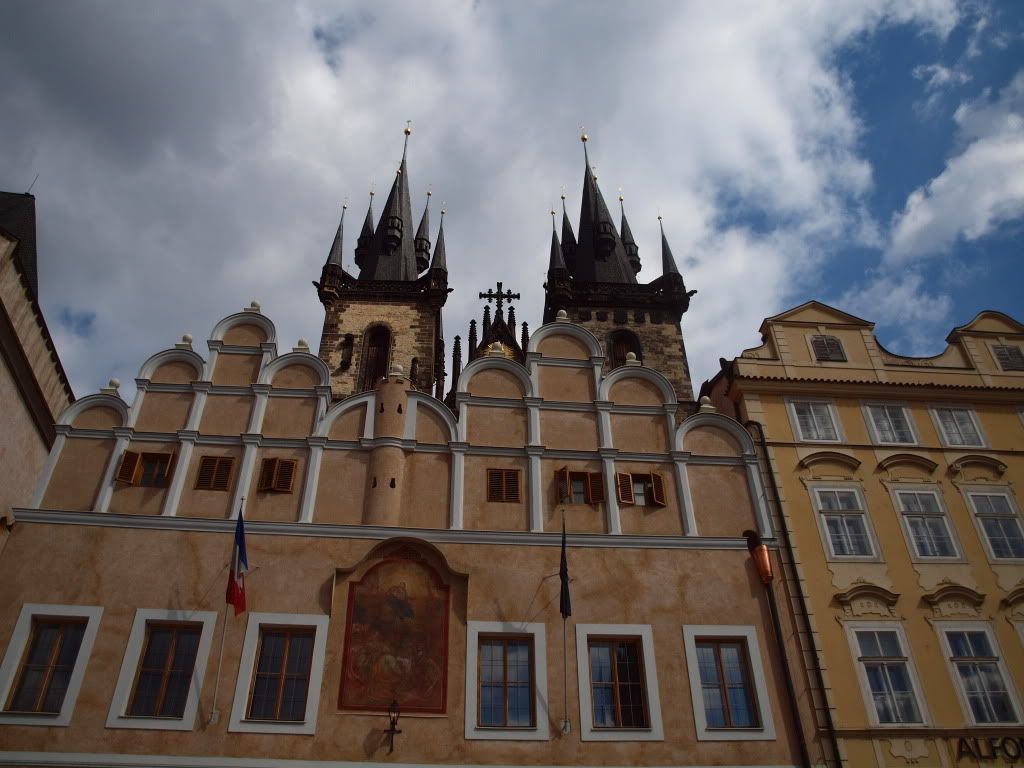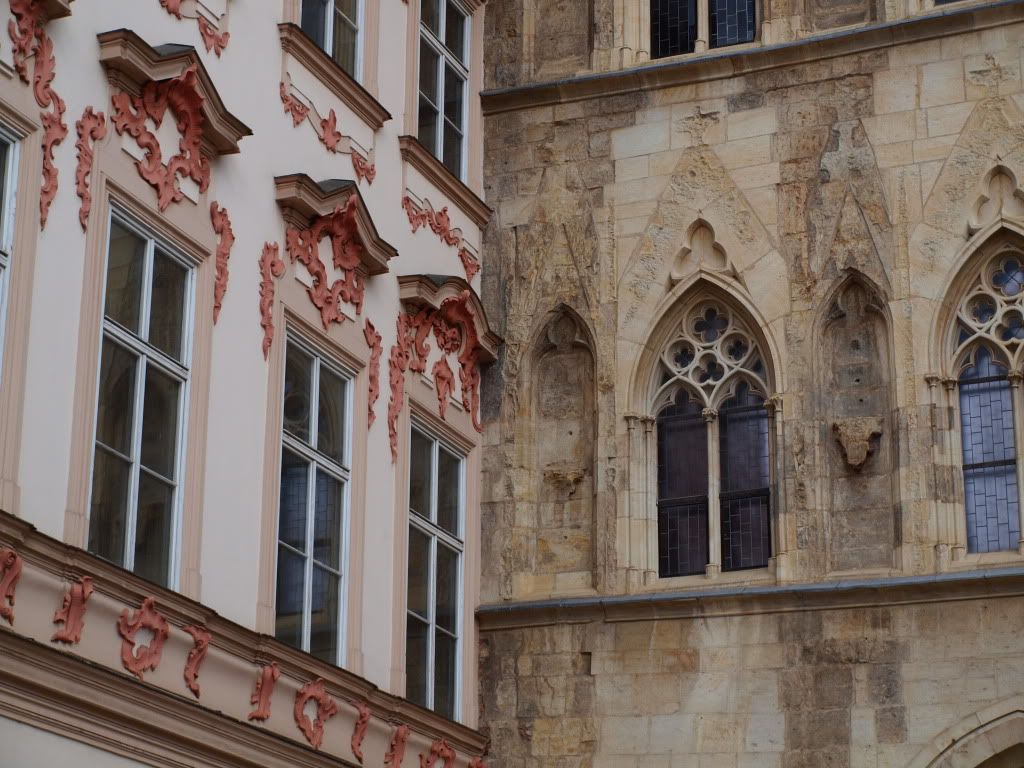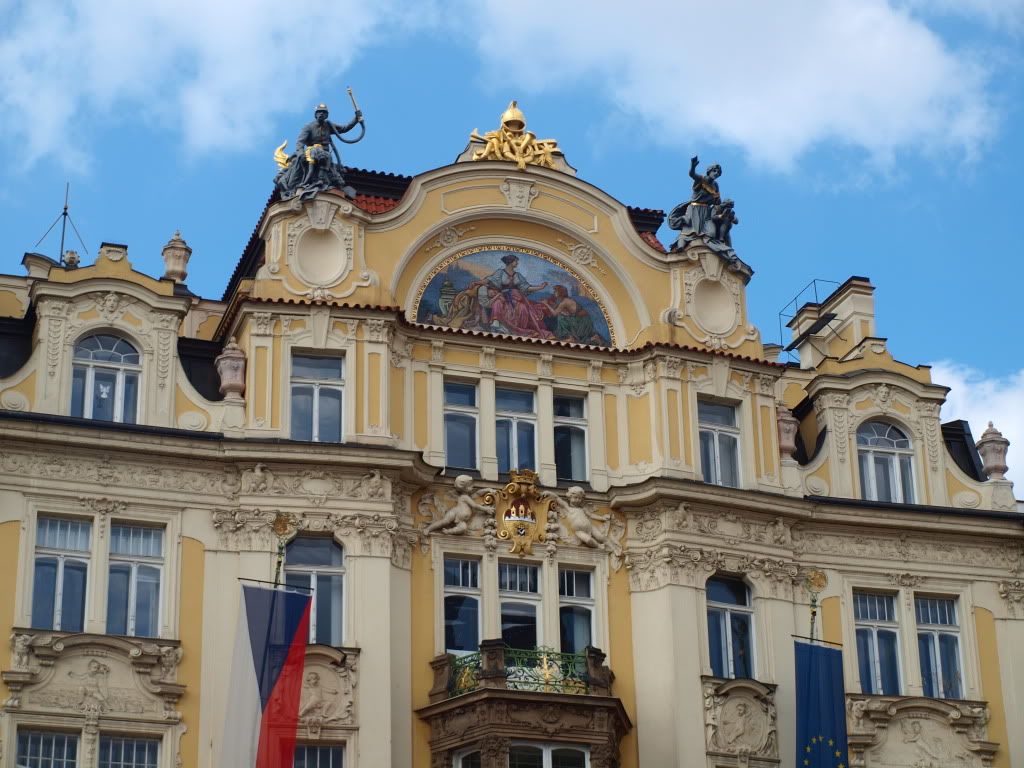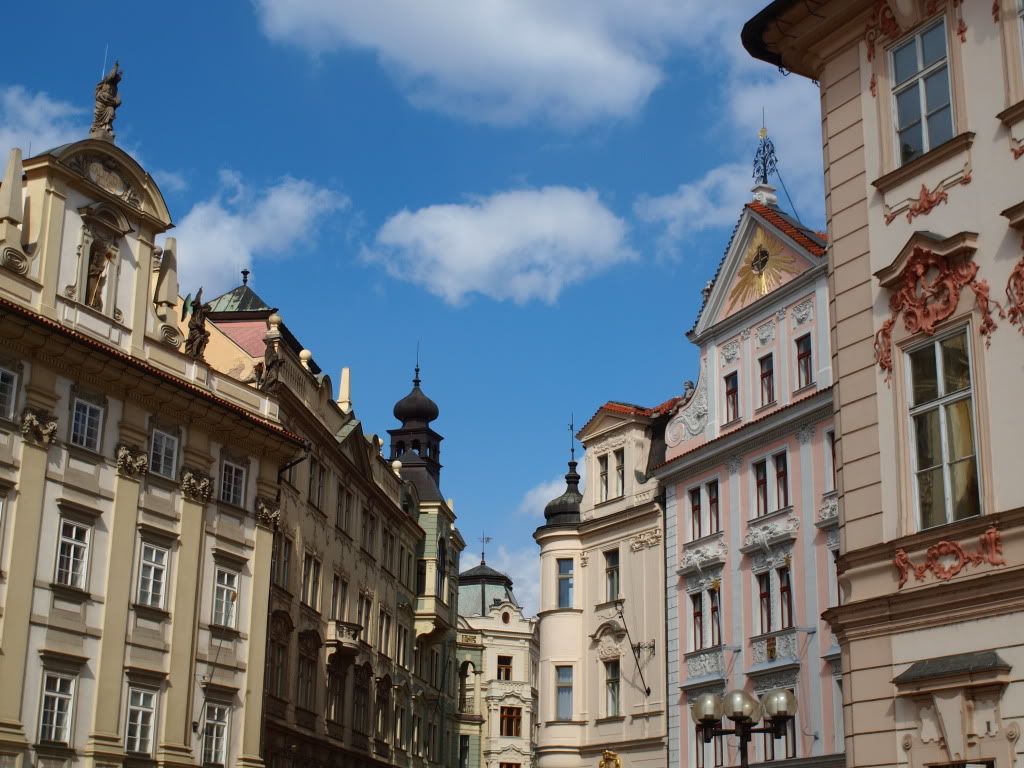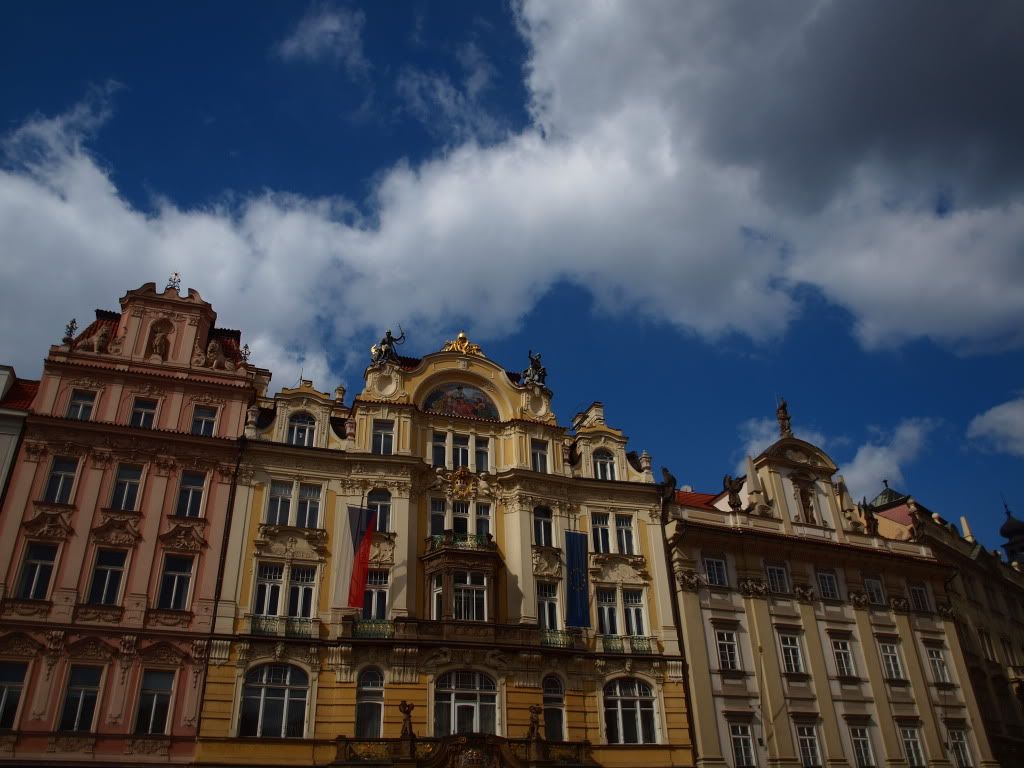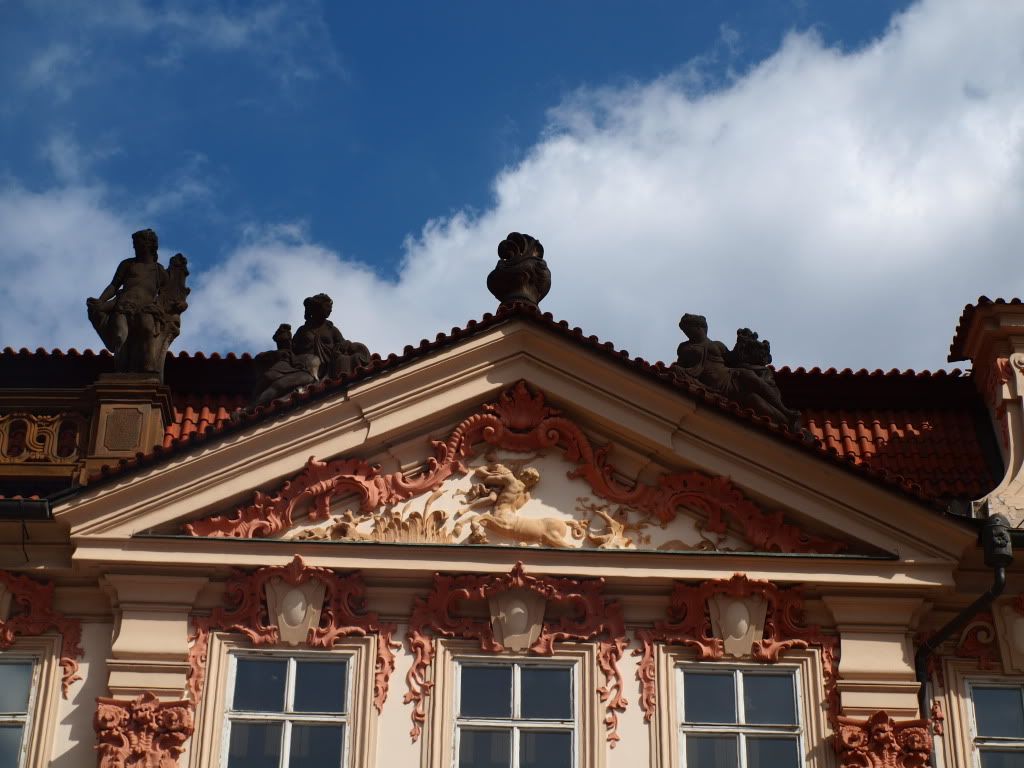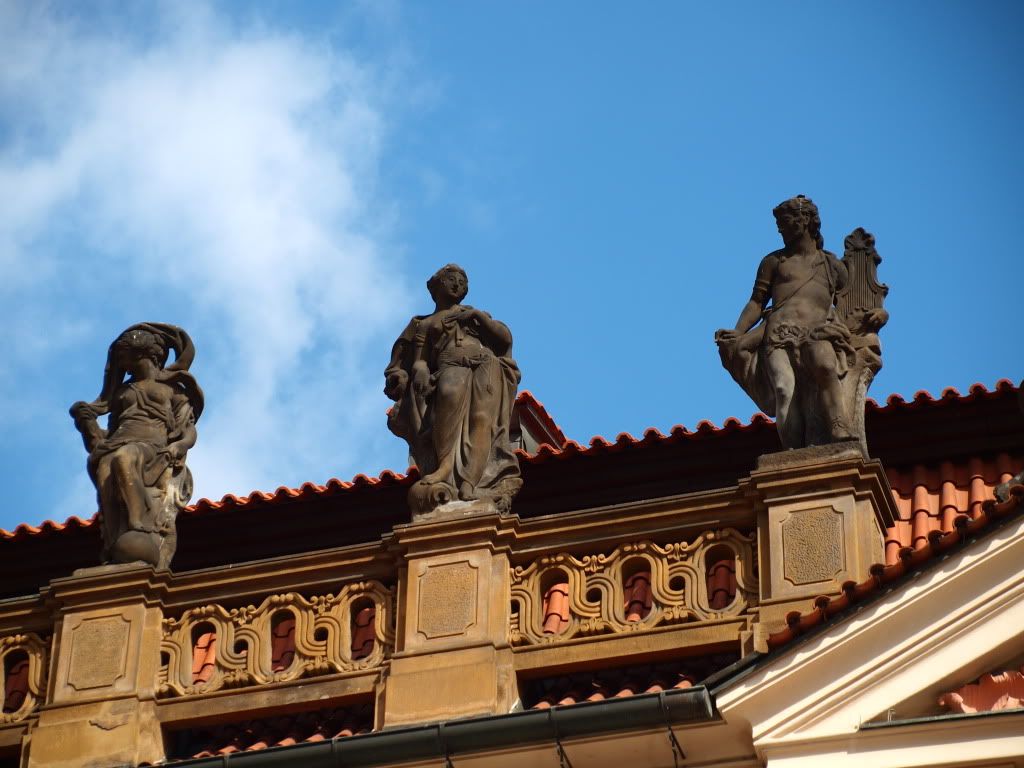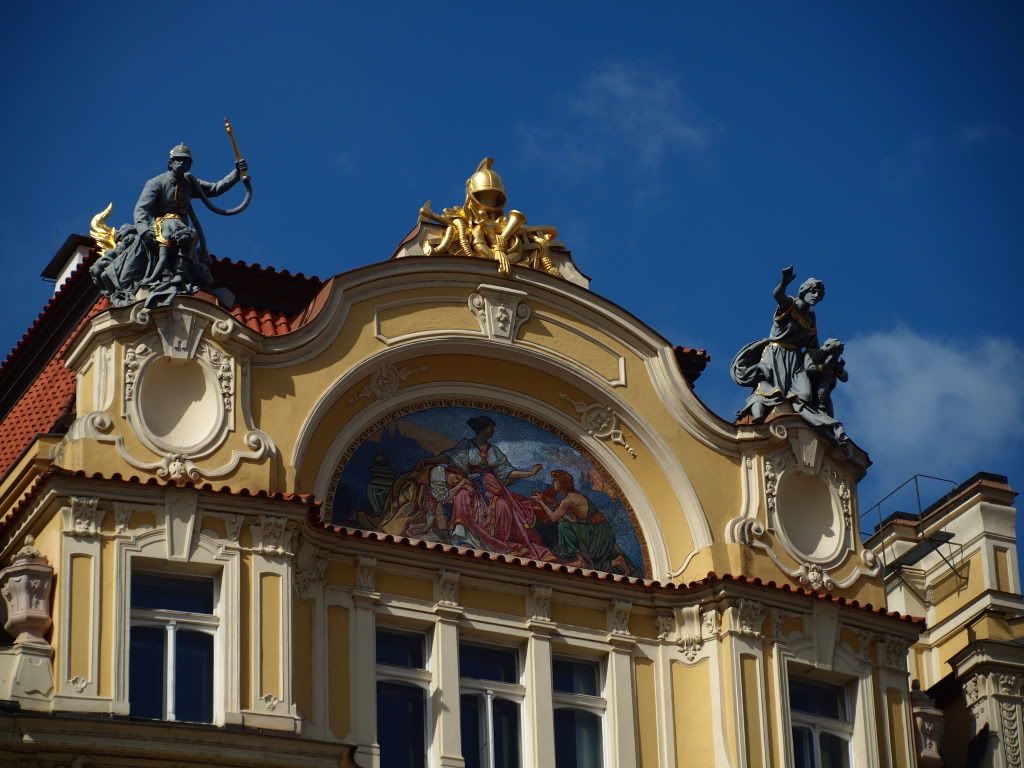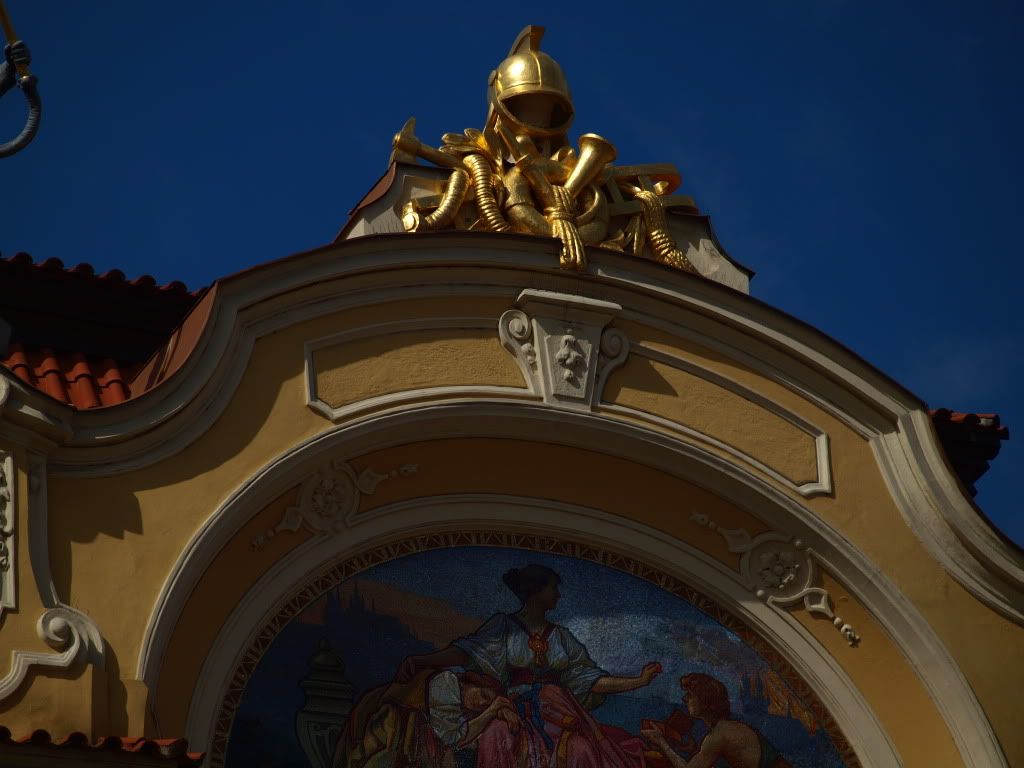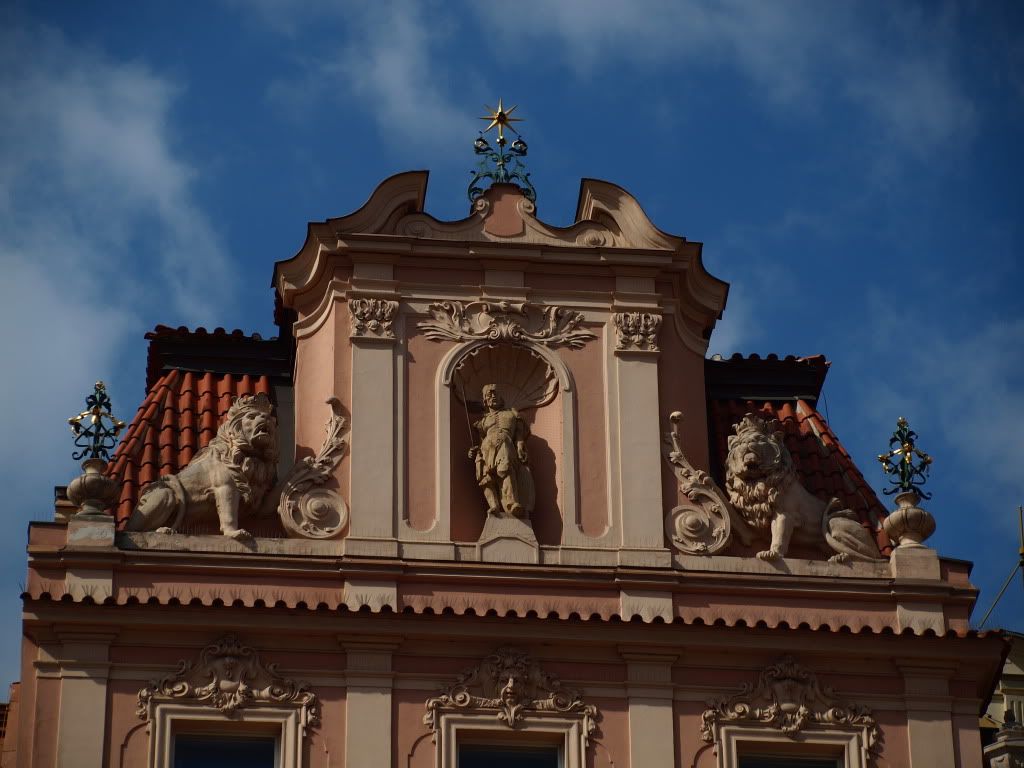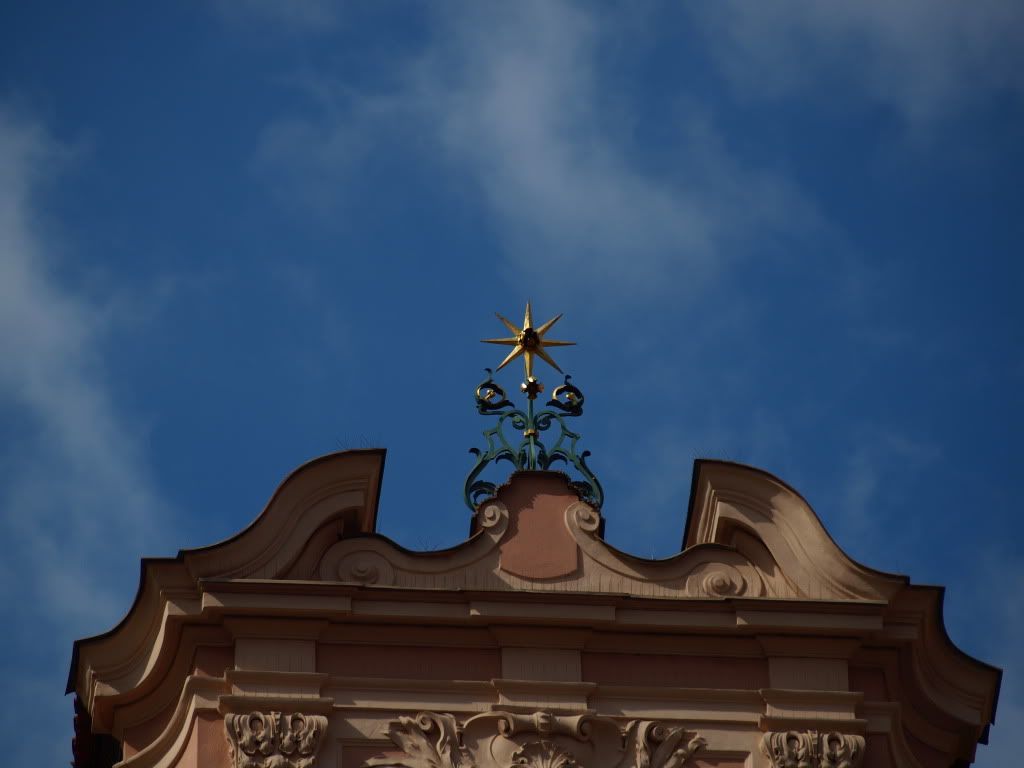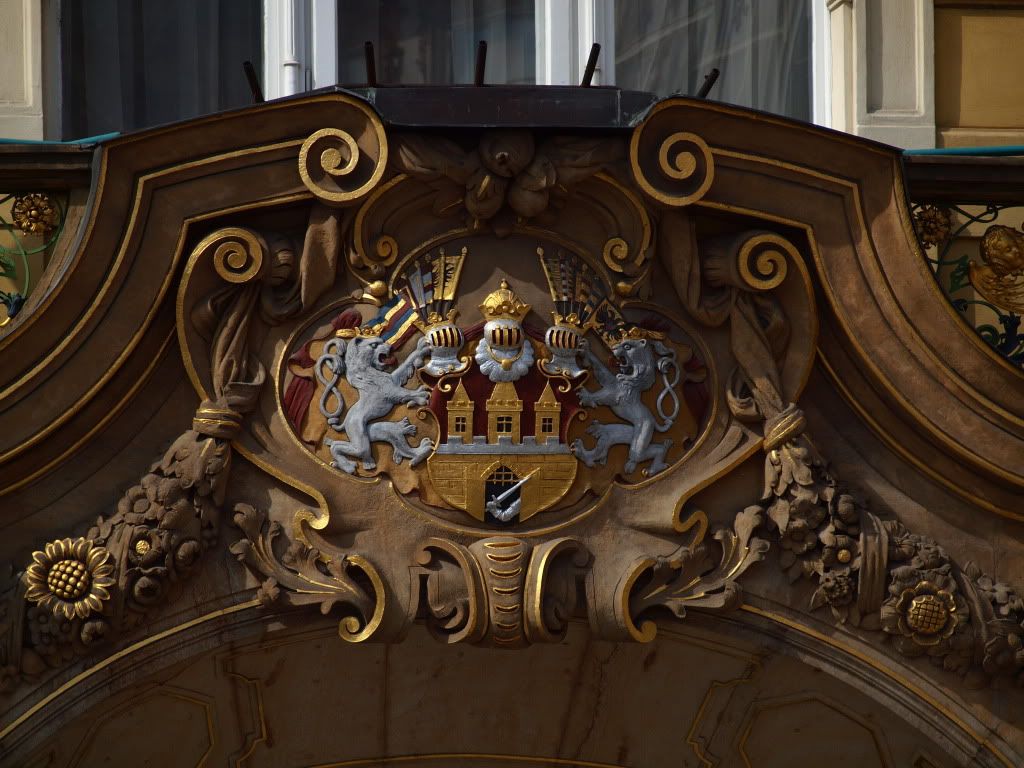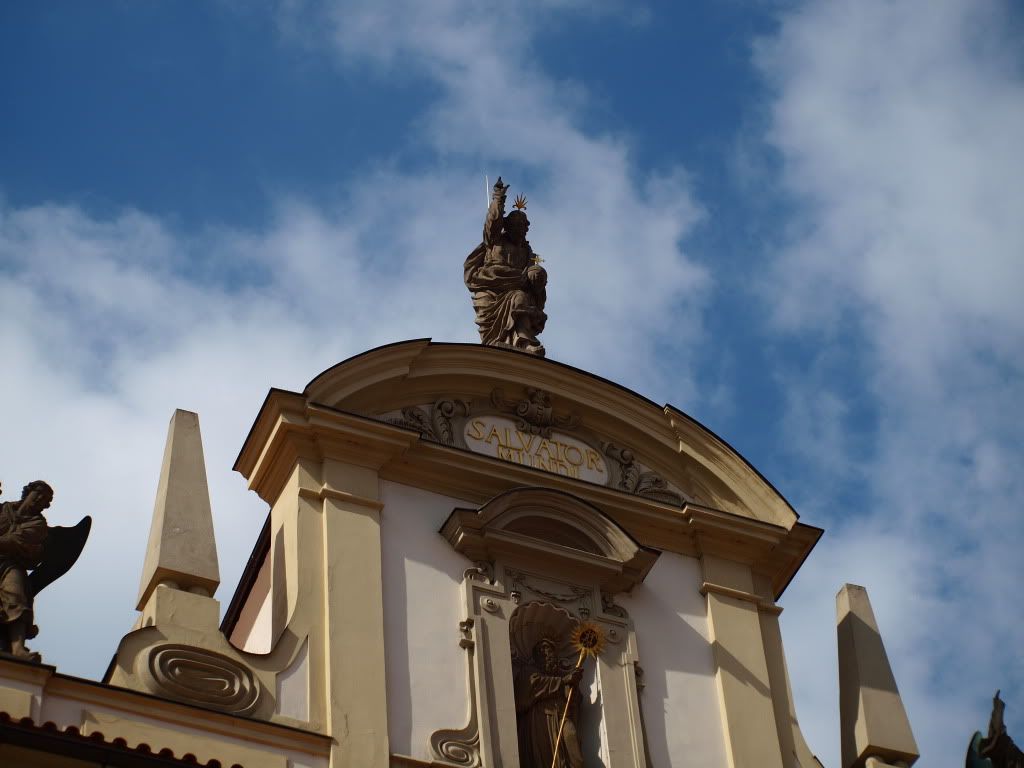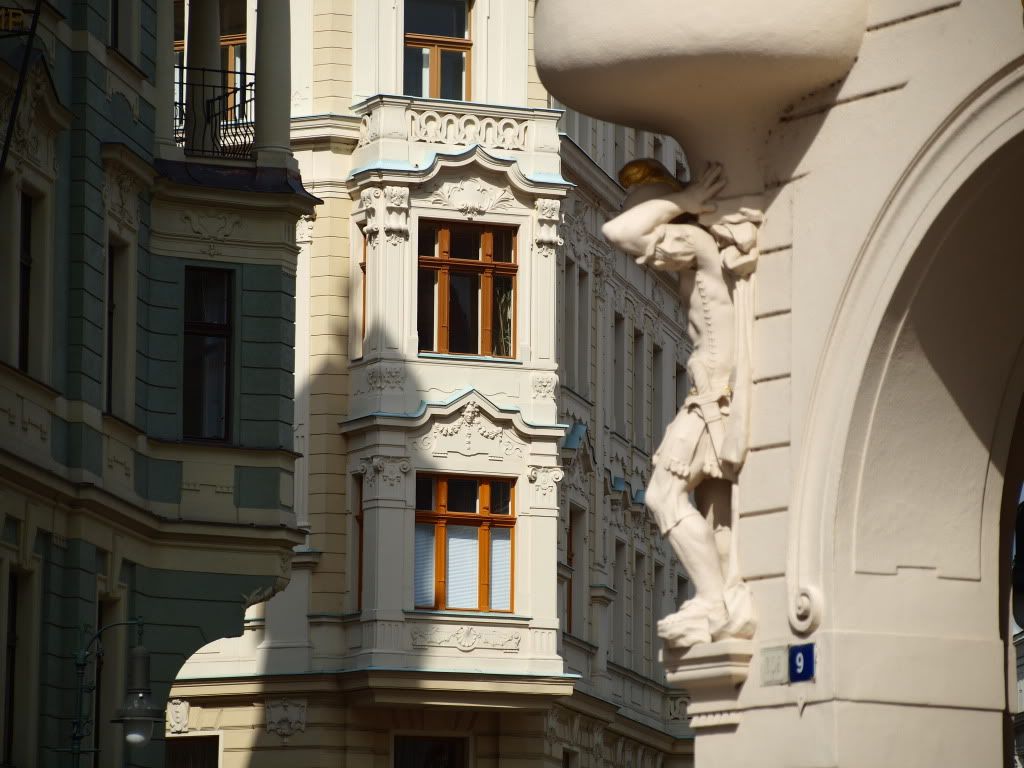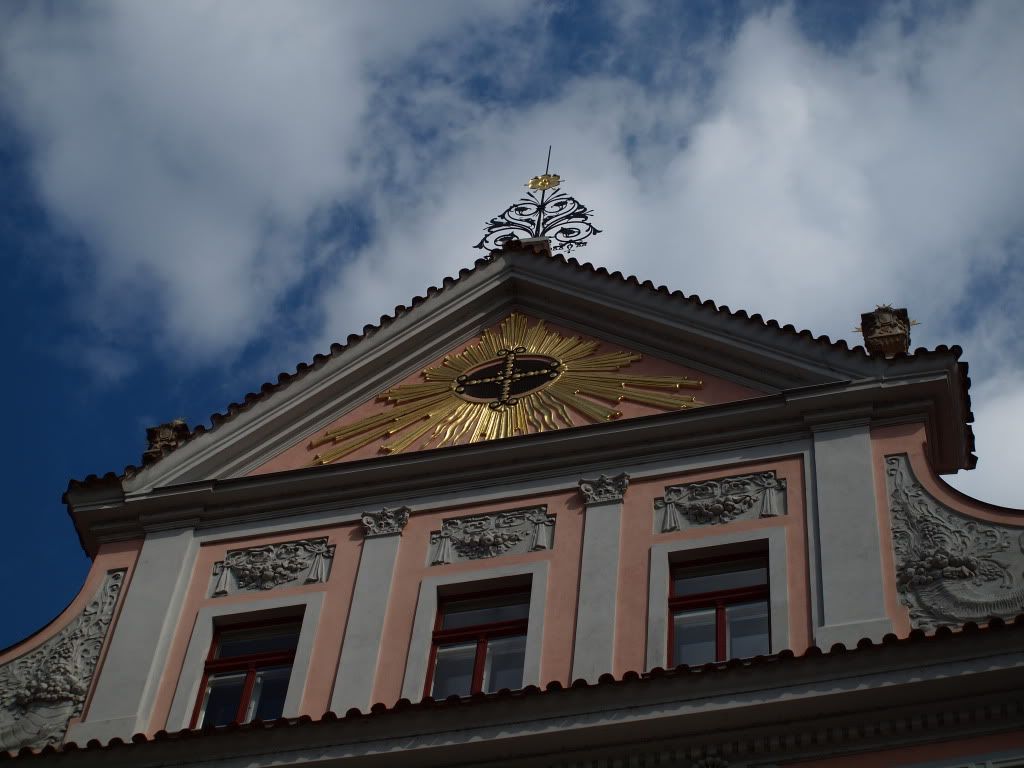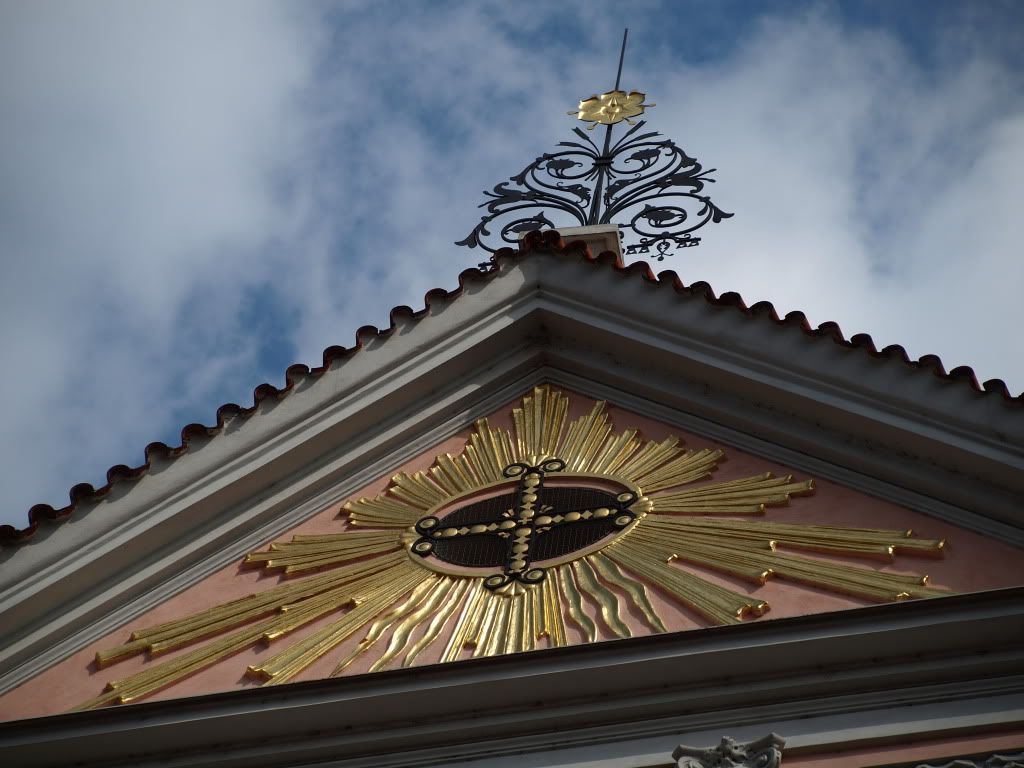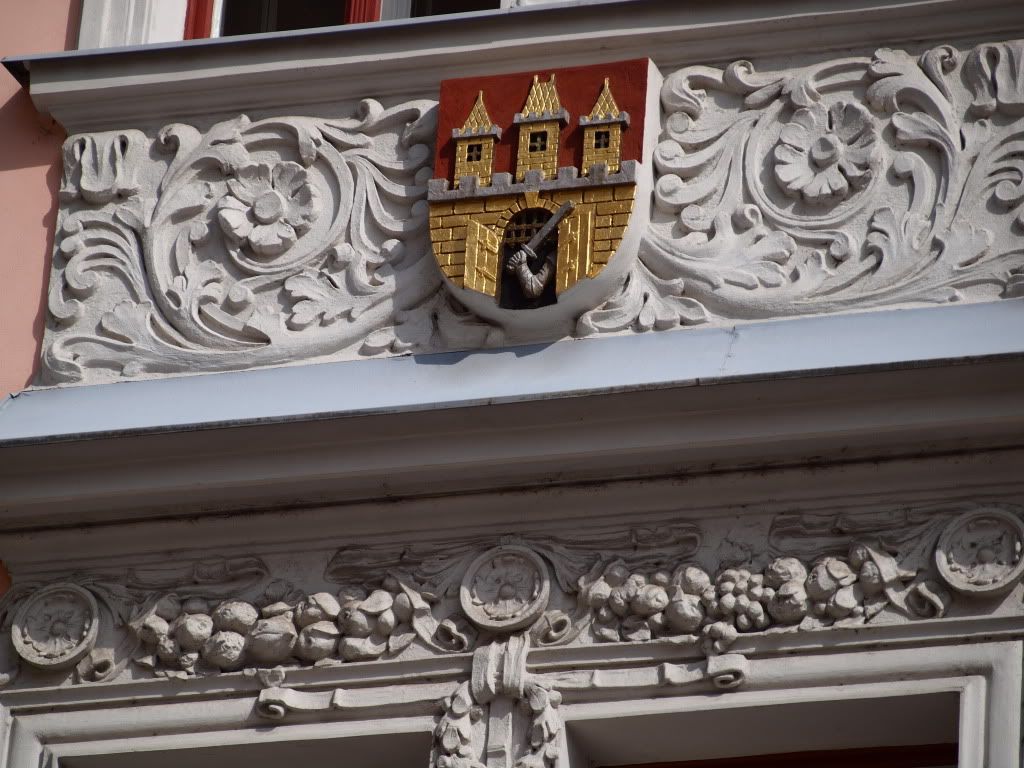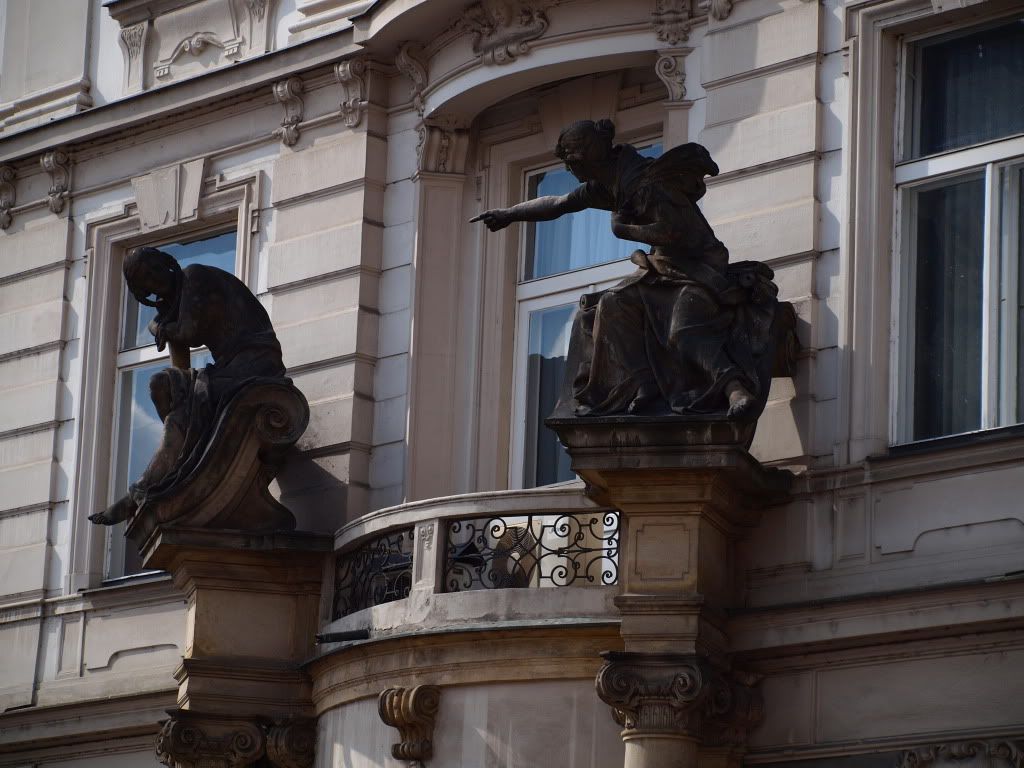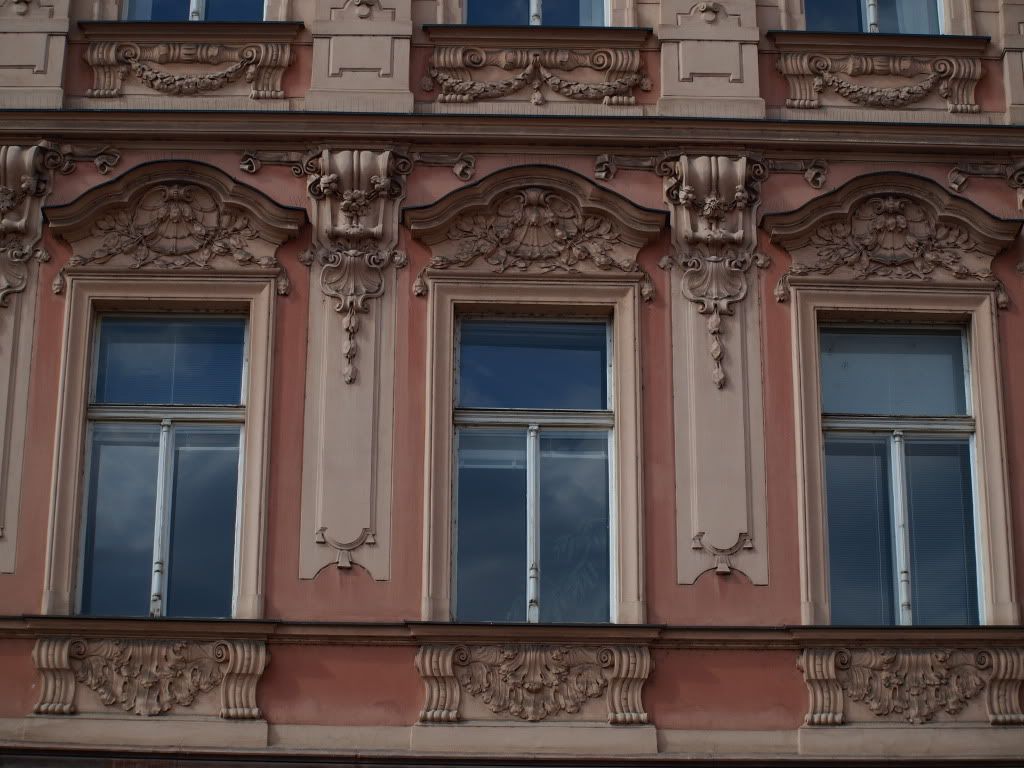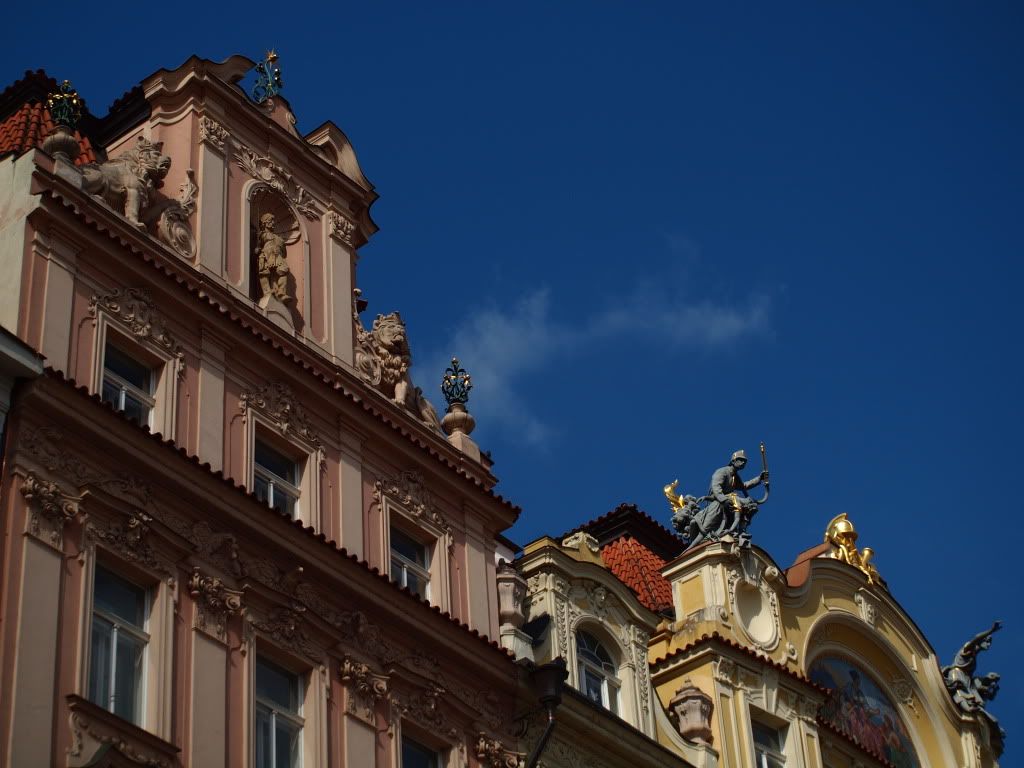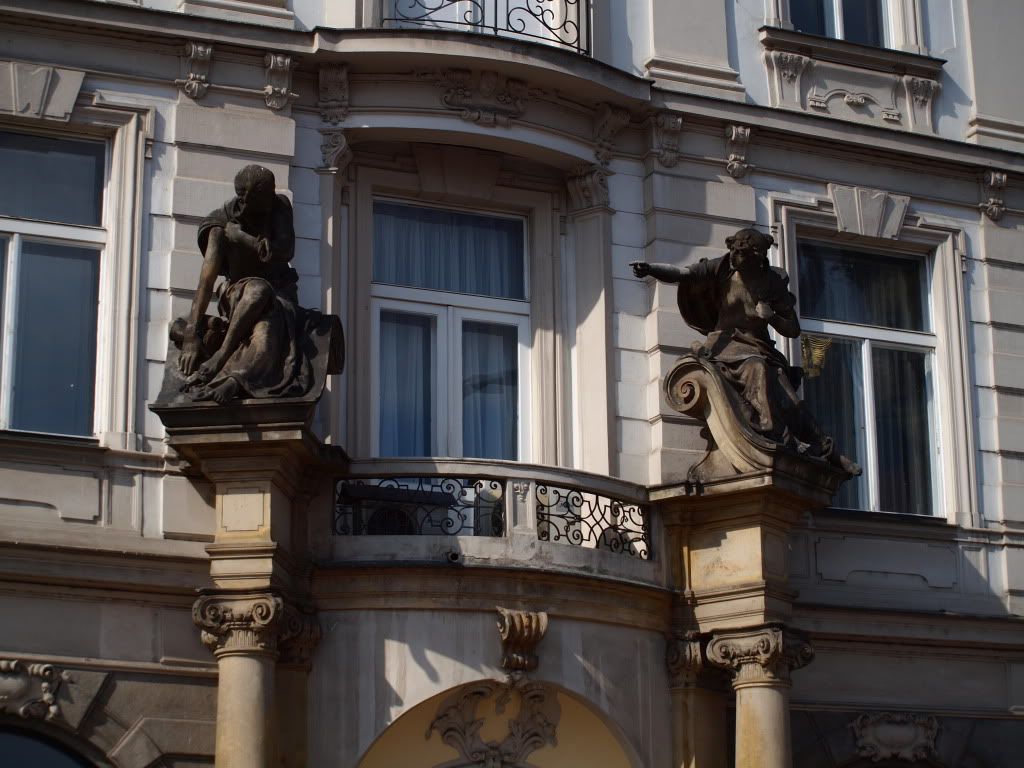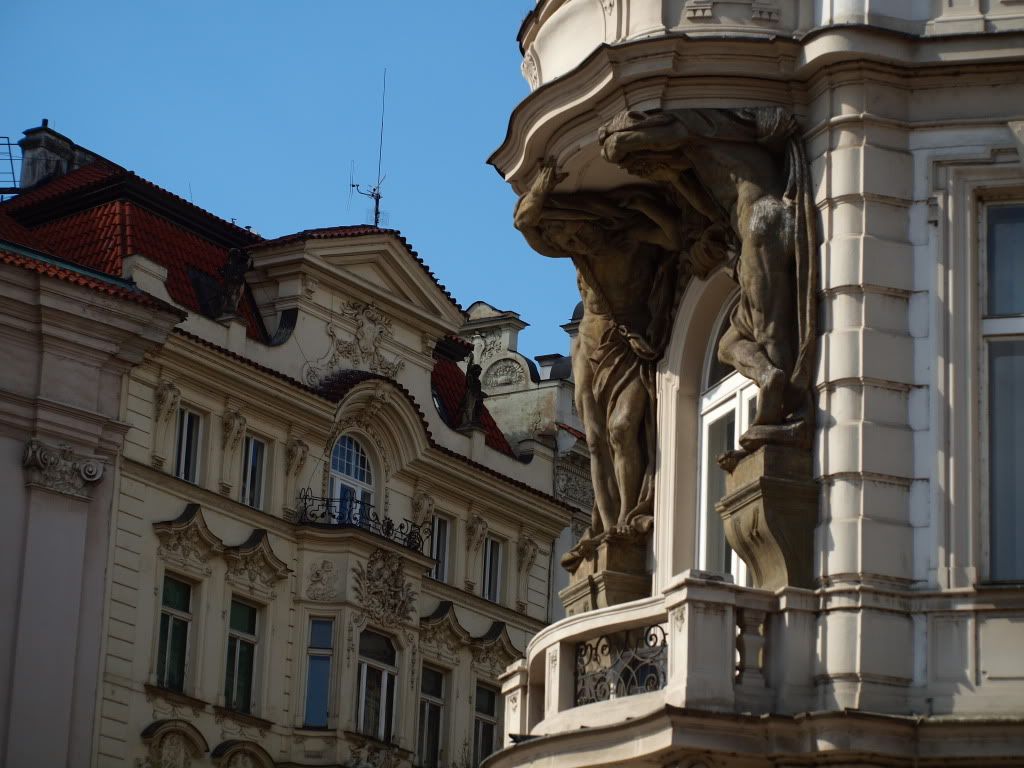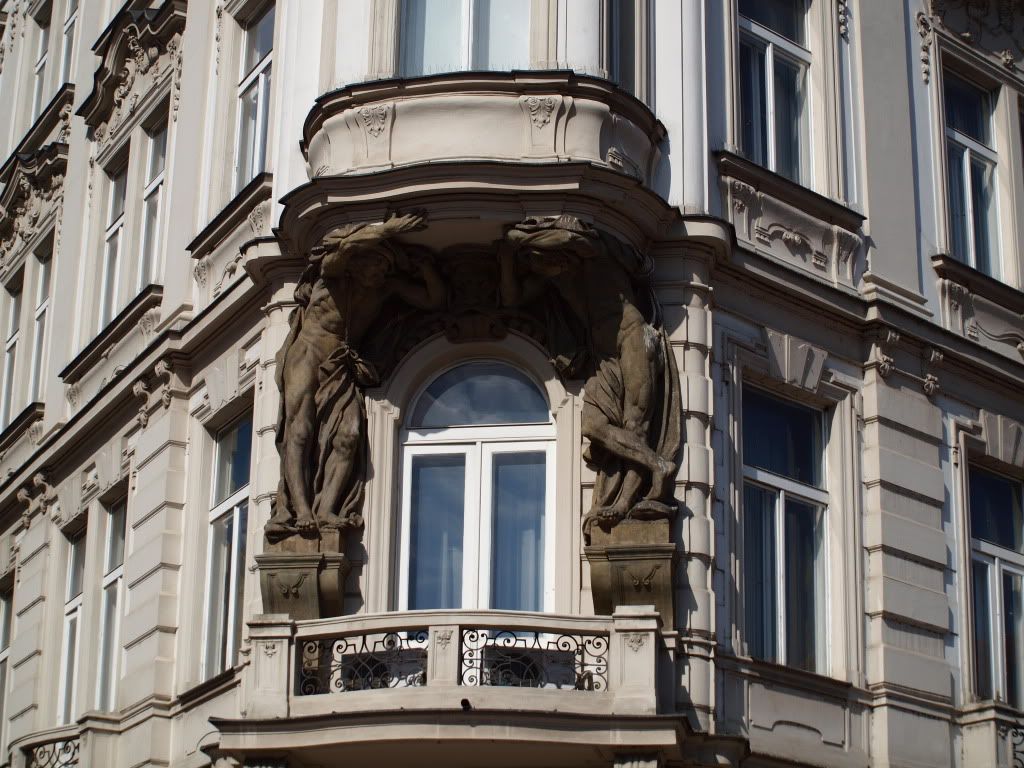 In the square, much will catch your eye. Among the pretty buildings, this one,
the Golz-Kinský Palace, is especially interesting and one of the few you can actually walk into. This renaissance and baroque beauty houses the Antiquity section of the Czech National Gallery.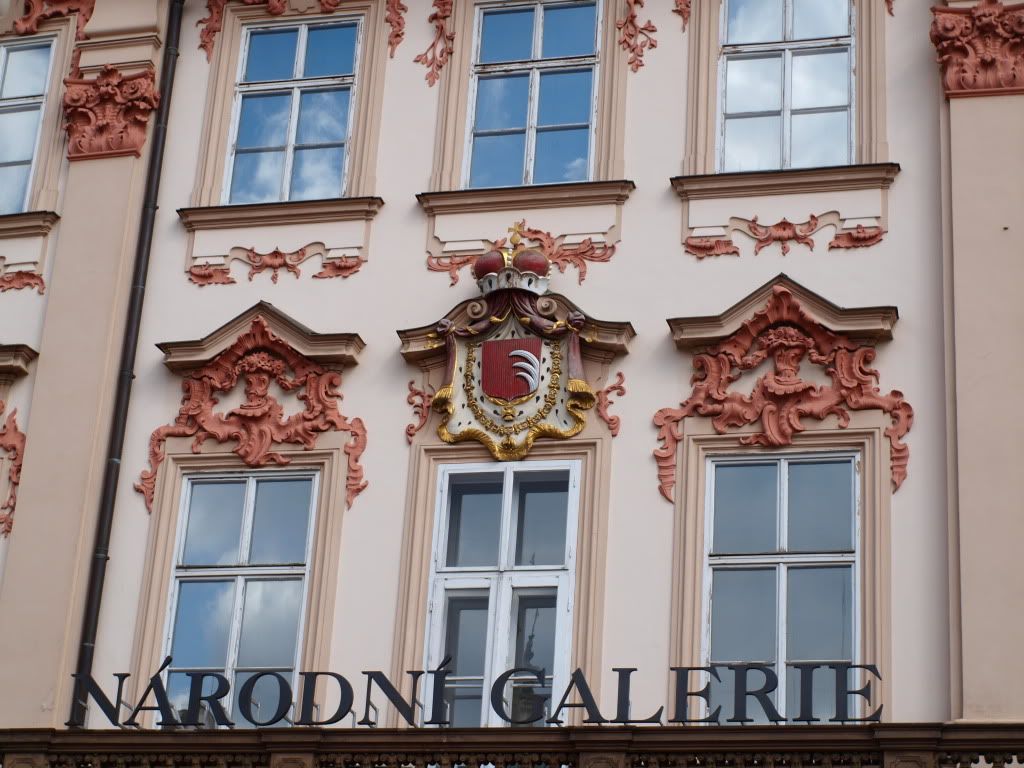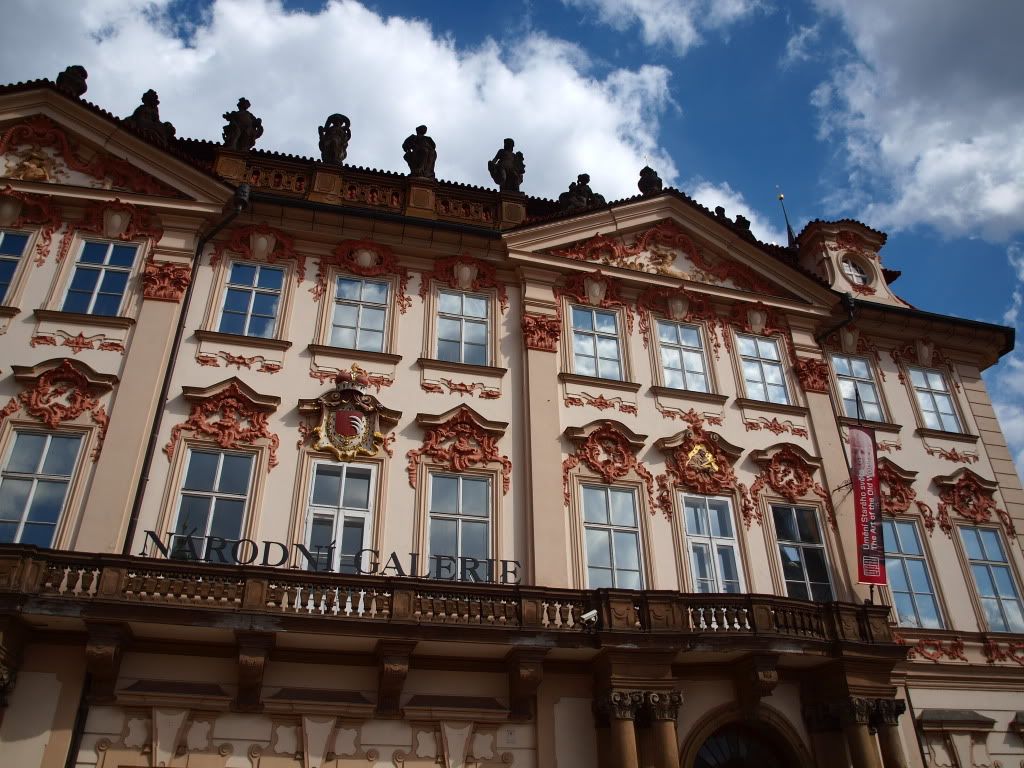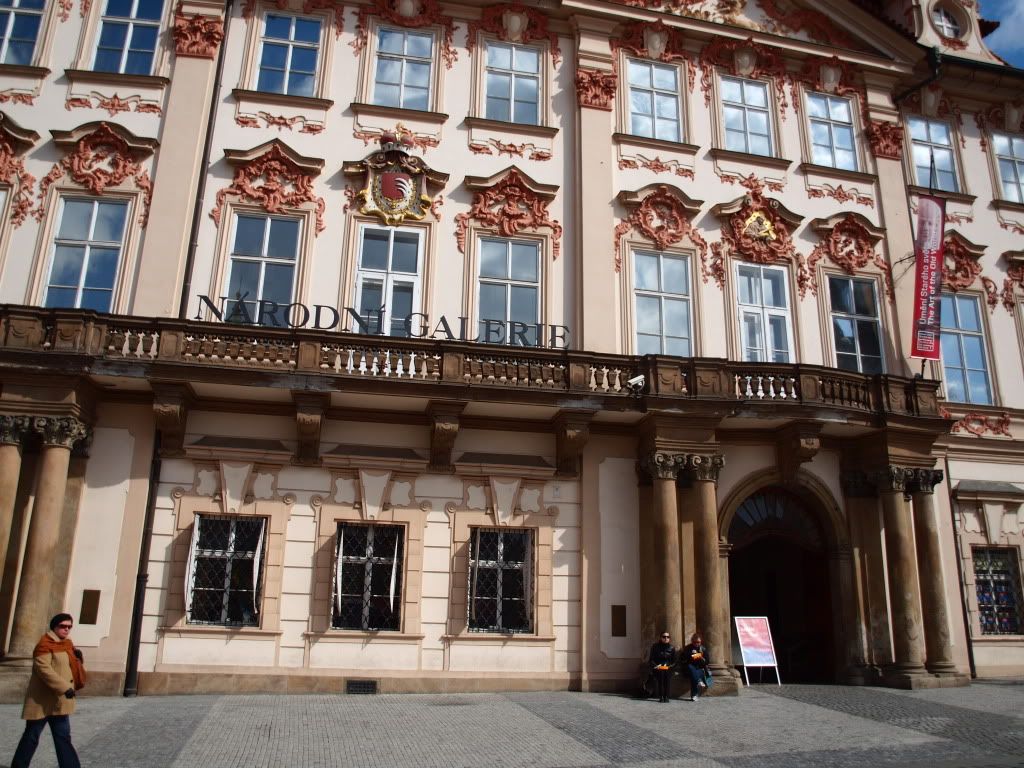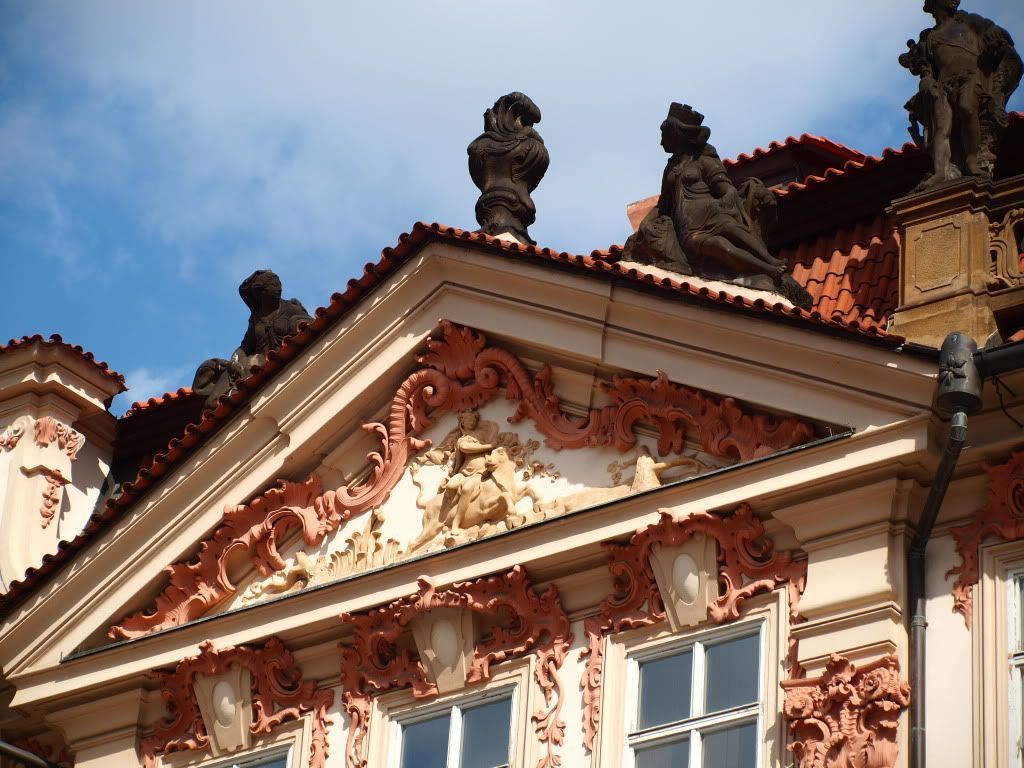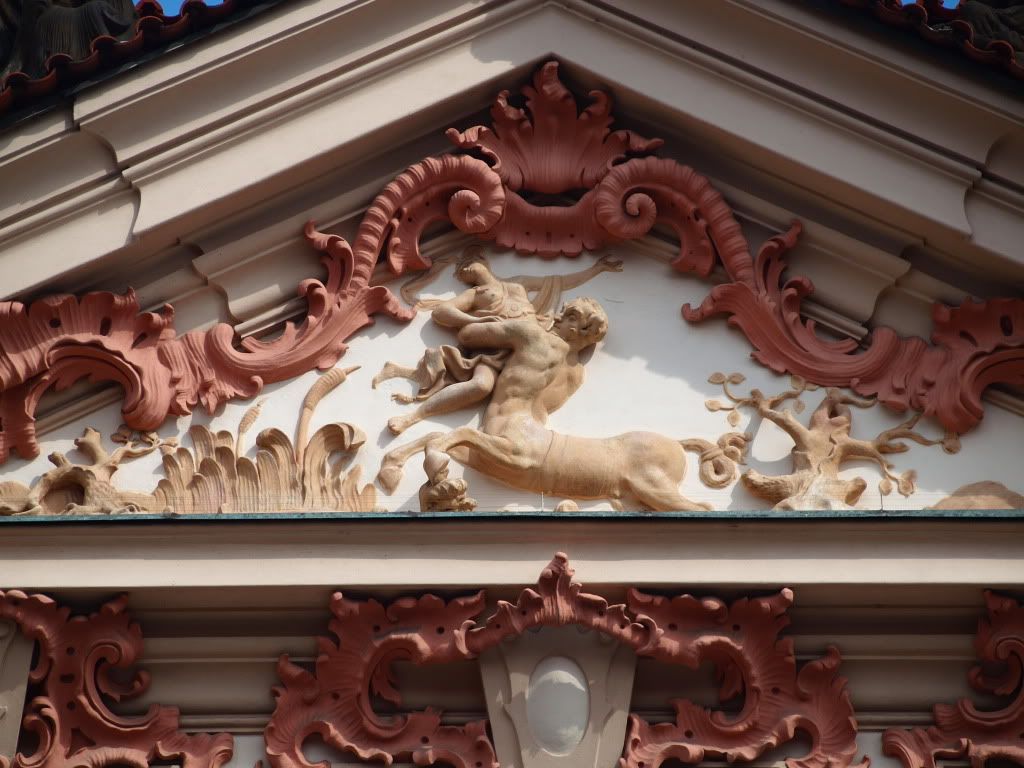 This huge gothic building, Kostel Matky Boží před Týnem (Church of our Lady of of Týn) is very visible from the square and looms over everything in Stare Město (Old Town). Everything about it is visible, except the entrance, which is around the corner down a narrow alley!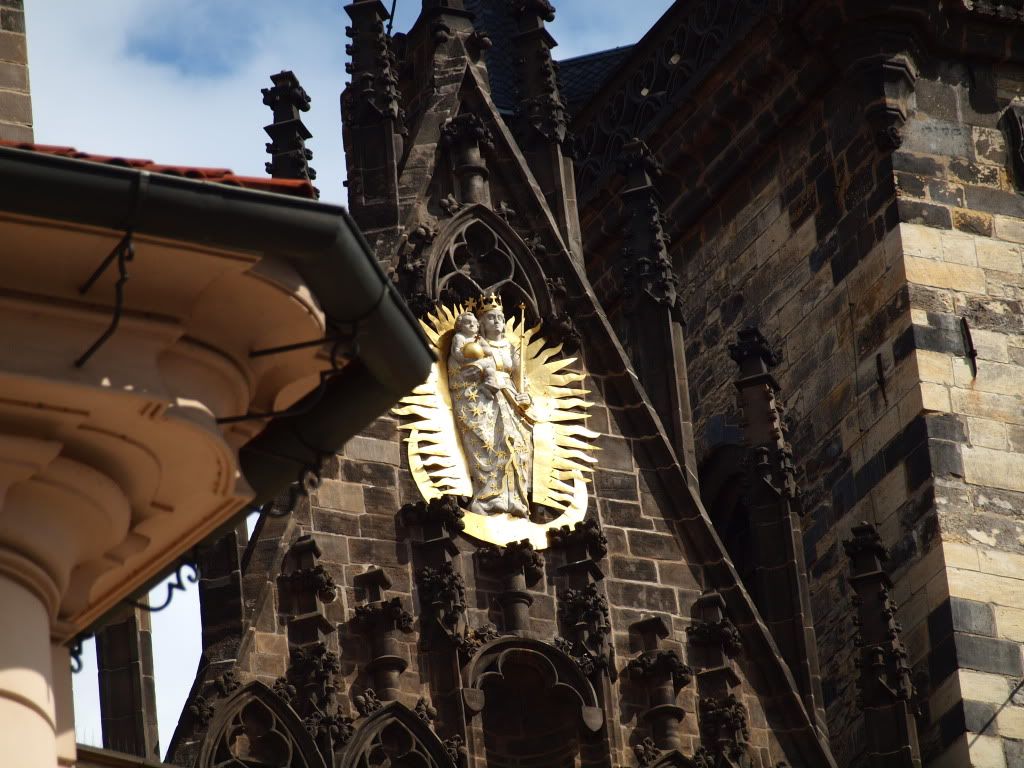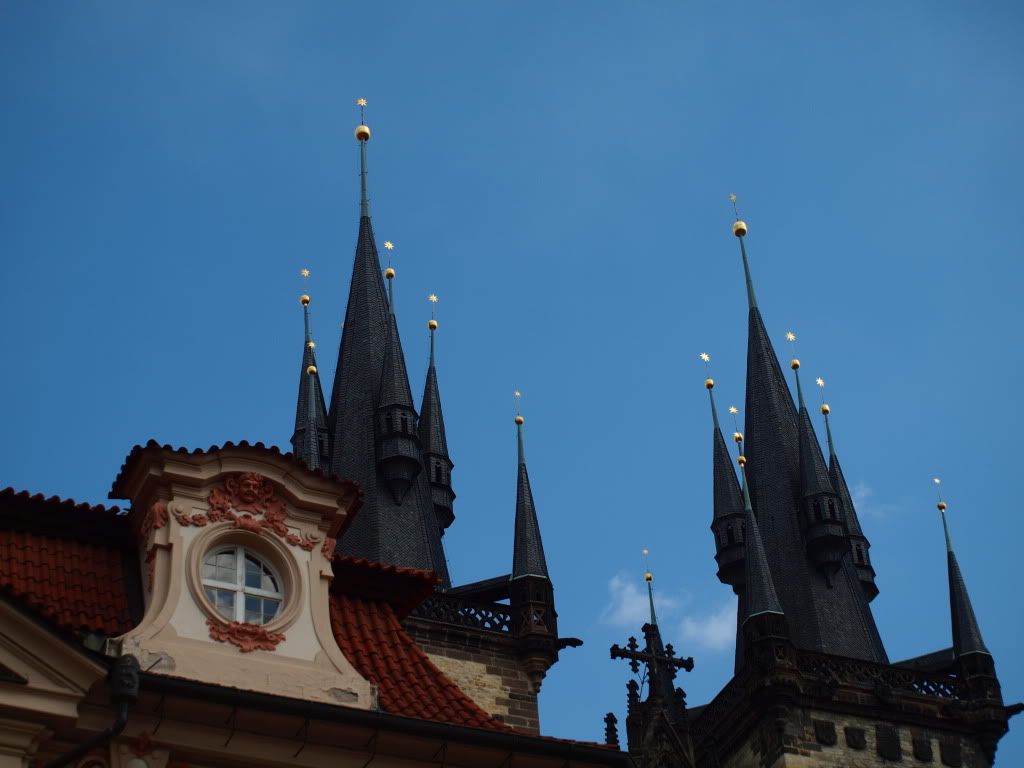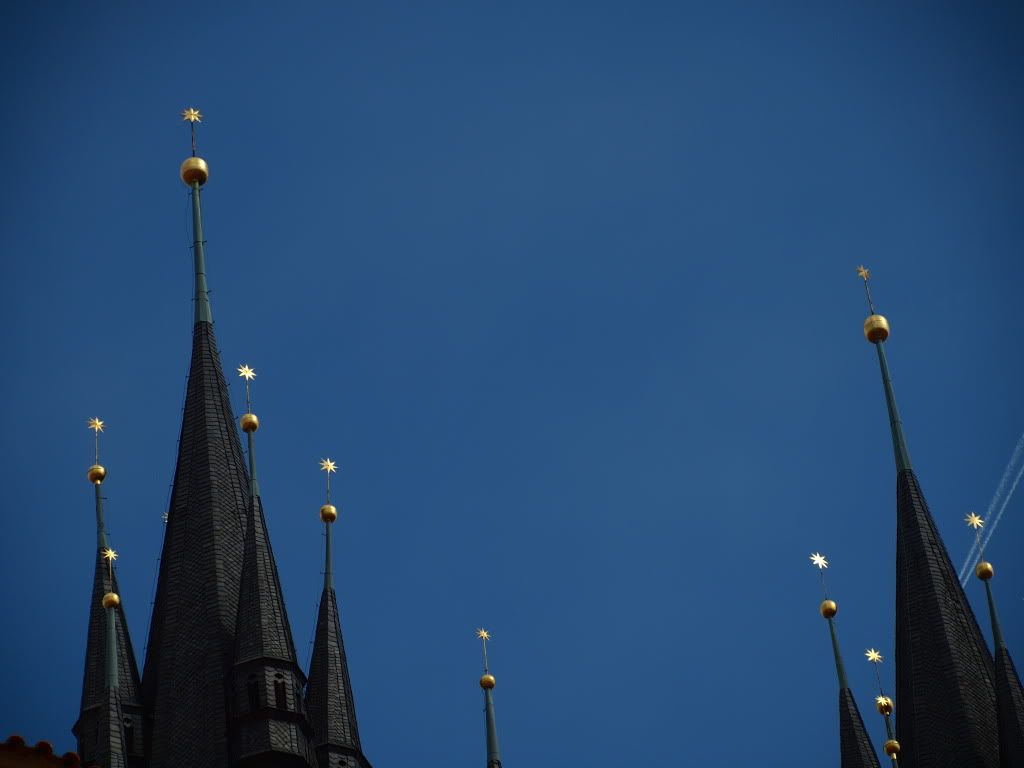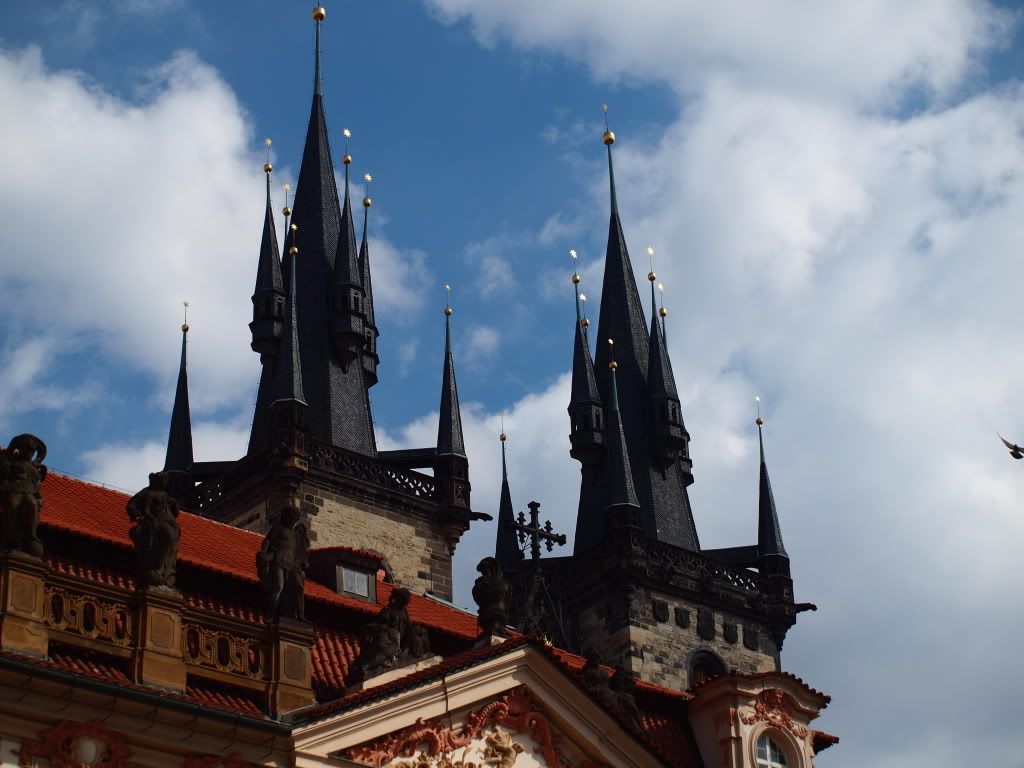 The other large church in the square, the baroque Svatý Mikuláš (Saint Nicholas), looks (and is) much more accesible. In the Týn church, they won't let you take pics!!
hno: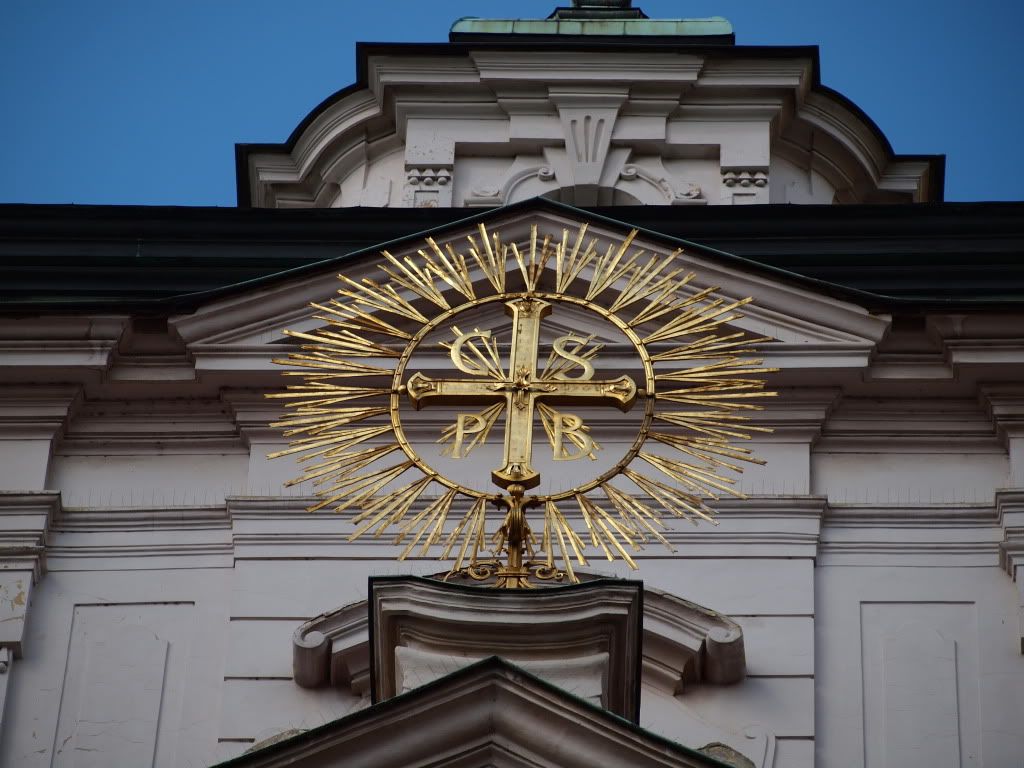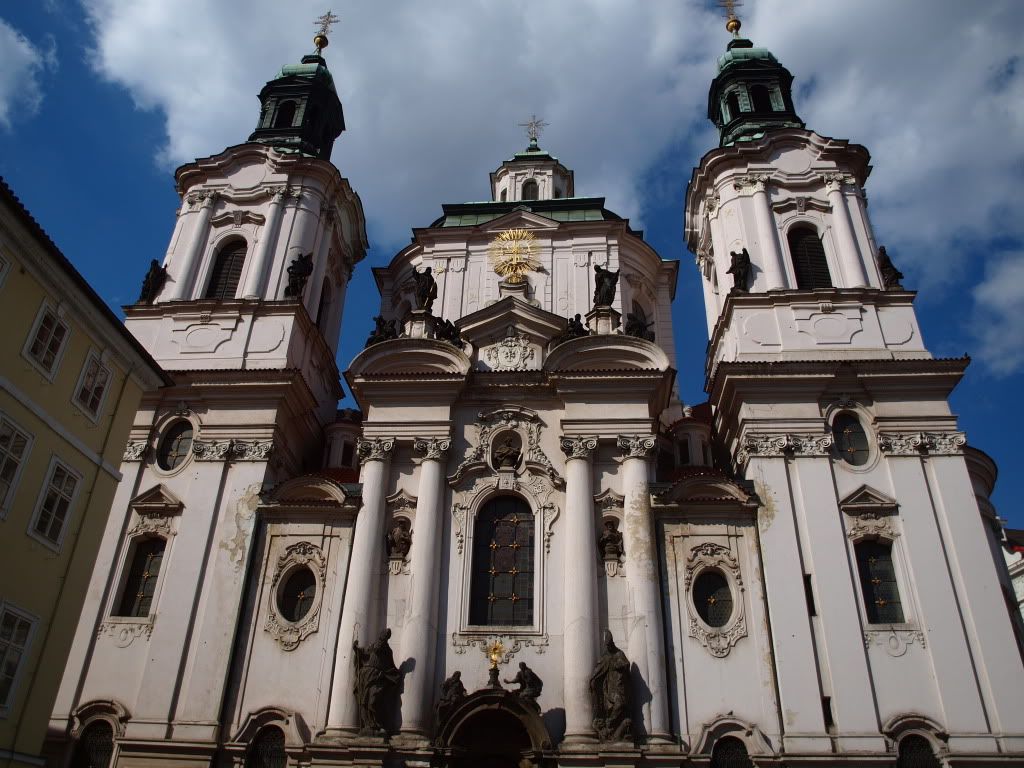 That's it for now. Na viděnou!