It's time for some new blood (thread) in the forum..
The famous Mærsk shipping company want to expand their headquarter at Esplanaden with a 26 000 m2 new building, which primarily is situated in Amaliegade 44.
The new construction proposal is designed by Dorte Mandrup Architects, and is still in process at Teknik og Miljøudvalget at København Kommune.
Mærsk vil bygge stort på Amaliegade
Ja til nedrivning
The current functionalism building from 1978, was designed by Eva and Niels Koppel, and a pretty controversial and brutal design located in the 18th century Rococo of Frederiksstaden.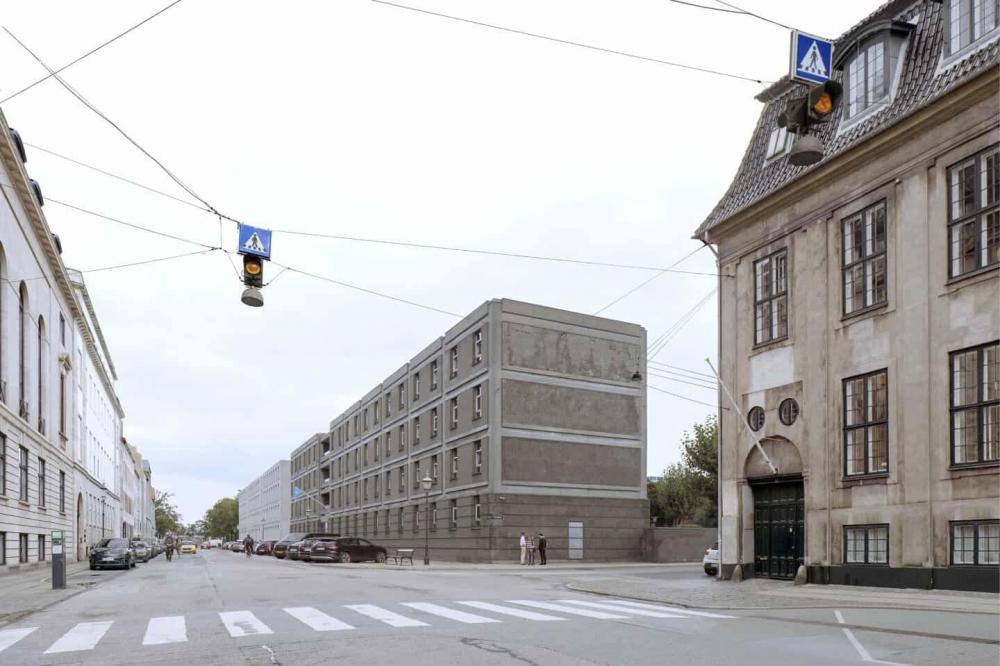 New proposal by Mandrup Architects.