Between 2015 and 2030, the GREEN SQUARE TOWN CENTRE is scheduled to see more construction than any of the cities of Adelaide, Hobart, Newcastle, Darwin or Wollongong on present indications, so a separate thread for it is not out of order.
The town centre itself is planned for a residential population of 5,500 and a working population of 7,000 though these figures are a few years old and estimates of the population of the Green Square Urban Renewal Area of which the town centre is the focal point, have risen from 33,000 ten or so years ago to 50,000 more recently, so I'd take the town centre estimates with a grain of salt.
Planning began in 1997 and since then there has been a town centre design competition (now history) and endless changes and shifts in the Masterplan or DCP (Development Control Plan).
In 2012 the DCP was agreed upon between City of Sydney and the main developer, LML (Landcom Mirvac Leighton consortium) now known as GSC (Green Square Consortium) which won the contract for council controlled lands in 2008.
In 2013 council quietly made a couple more changes to Site 13A dumping the provision for a staggered mixed use building to 18 storeys in favour of a child care centre of 4 & 3 storeys.
Across Joynton Avenue, the original plan for a multi-storeyed health and recreation centre was similarly transformed into an aquatic centre of no more than 2 storeys.
These changes to the DCP are identified in this 'doctored' image of the Built Form Plan of 2012
:
This also indicates the sites owned by the various entities:
♦ GSC
♦ Bridgehill Zetland
♦ Crown
♦ Hatbands
♦ Council (Transport Place)
♦ Council (SSHS - former South Sydney Hospital Site)
♦ City West
♦ Owner of Site 10AB
♦ Ford-Mitsubishi
It also indicates projects so far lodged with council, two of which have been approved, two are being processed, one is pre-DA and one is at Draft Voluntary Plan stage.
In 2013 the street names were finalised: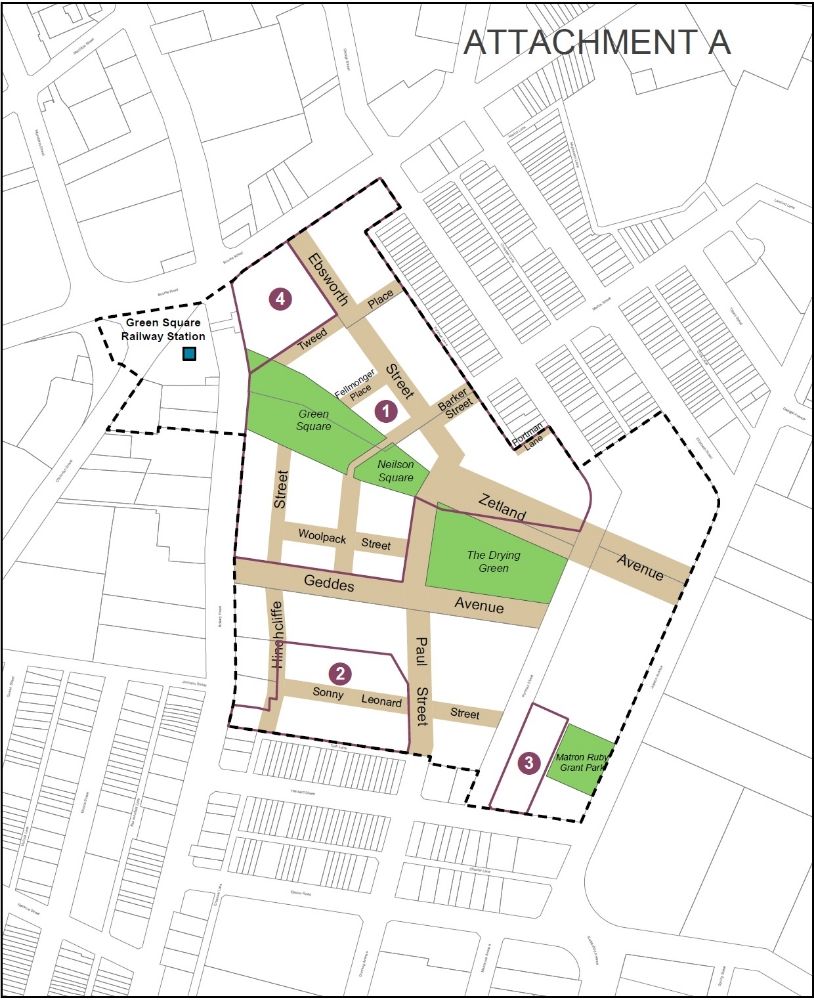 1. GSC
2. Hatbands
3. City West (on SSH Site/Site 13)
4. Crown
Unnumbered are (it's a 2012 map):
Bridgehill Zetland between GSC & Hatbands except for the Drying Green Park and Geddes Avenue.
Transport Place across Botany Road around the railway station.
A small site on Botany Road (Site 10AB).
The map of the Development Site
s: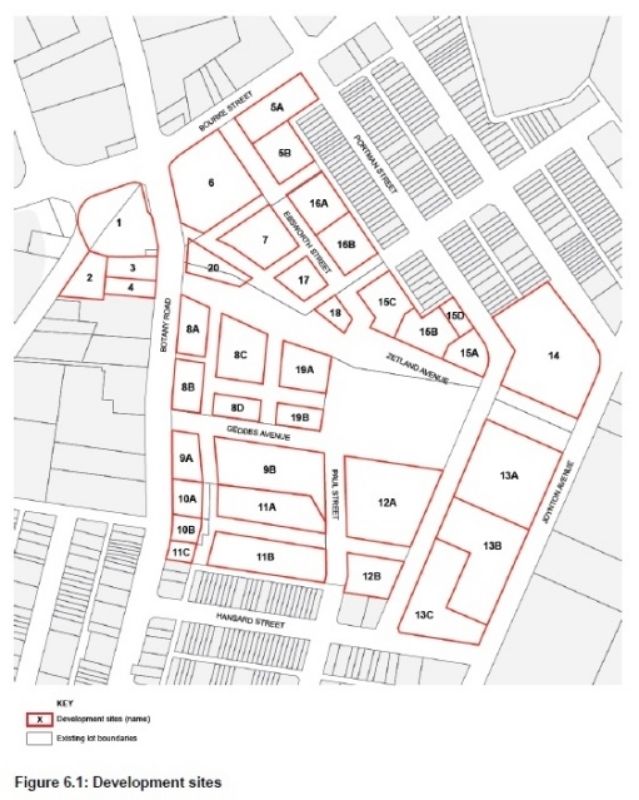 Site 14
is the Ford-Mitsubishi Site: development is not expected in the short to medium term unless the lure of the record prices for development sites in Green Square proves too tempting.
Building Heights in Storeys Map with Ownership Sites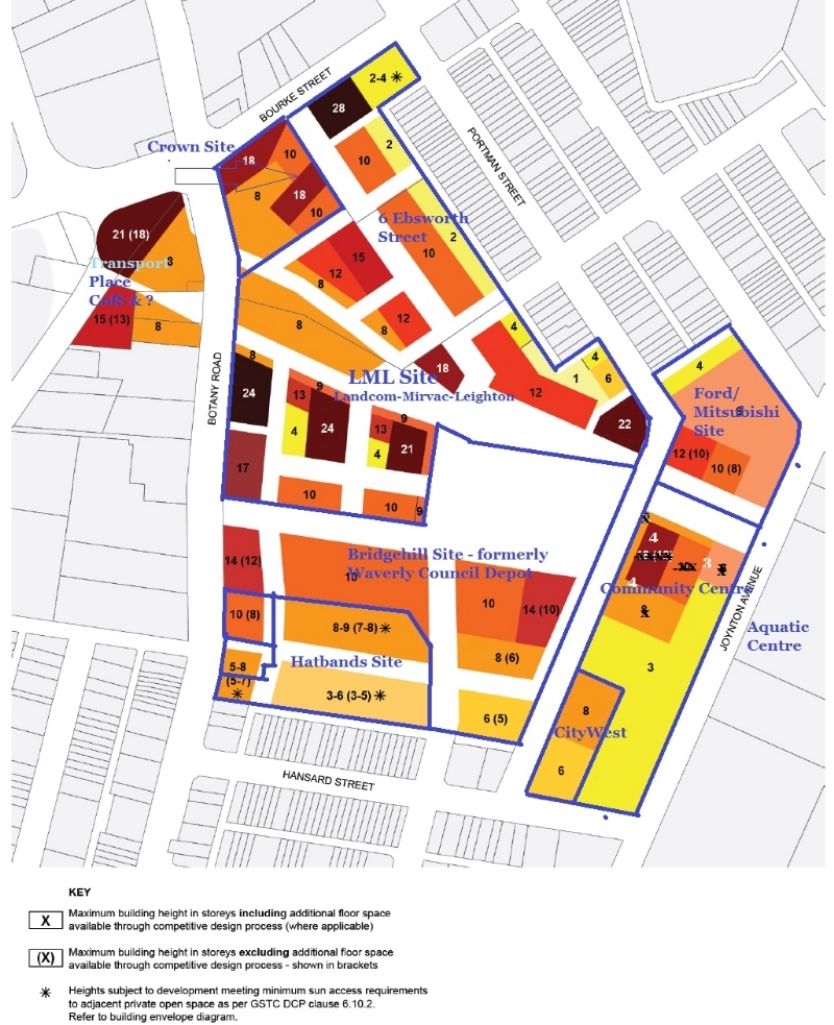 Concept Design 2012